Abilify Gambling Losses Caused Damage to Marriage Relationship, Lawsuit Alleges
June 01, 2016
By: Irvin Jackson
According to allegations raised in a product liability lawsuit recently filed against Bristol-Myers Squibb and Otsuka Pharmaceuticals, side effects of Abilify caused severe damage to the marriage of a California couple, after the popular antipsychotic medication caused the husband to engage in compulsive gambling, resulting in losses in excess of $75,000. 
The complaint (PDF) was filed in the U.S. District Court for the Eastern District of California by Travis and Stacey Vickers on May 27, alleging that the drug makers failed to adequately warn consumers and the medical community about the risk that Abilify may cause users to develop a severe gambling addiction or engage in other impulsive behaviors.
Travis Vickers indicates that he was prescribed Abilify around November 2009, and began to compulsively gamble shortly thereafter. The couple claims that they were unaware of the link between Abilify and gambling problems, since the drug makers failed to provide information to consumers or physicians about the risk.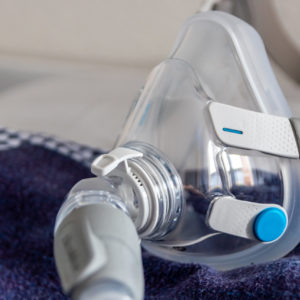 Did You Know?
Millions of Philips CPAP Machines Recalled
Philips DreamStation, CPAP and BiPAP machines sold in recent years may pose a risk of cancer, lung damage and other injuries.
Learn More
After Vickers stopped using Abilify in October 2013, he indicates that his gambling habit stopped. However, the financial impact of the Abilify gambling losses caused damage to the couple's financial stability, mental well-being and marital relationship, according to the lawsuit.
"Defendants had, or should have had, knowledge that Abilify can cause compulsive behaviors like gambling," the lawsuit states. "Despite their significant collective resources, and signals that Abilify is associated with compulsive behaviors such as gambling, Defendants have failed to fully and adequately test or research Abilify and its association with compulsive behaviors to the detriment of Plaintiffs, Abilify users, the public, the medical community, and prescribing doctors."
The case raises allegations similar to those brought in a growing number of other Abilify gambling lawsuits being filed in courts throughout the United States.
Abilify and Gambling Risk
Abilify (ariprazole) is one of the most widely used brand name medications in the United States, generating sales in excess of $6 billion per year. It was introduced in 2002 for treatment of schizophrenia, bipolar disorder and other major depressive disorders. However, it is also widely used to treat irritability, aggression, mood swings and other behavior issues.
Last month, the FDA issued a drug safety communication warning about the risk of Abilify impulse control problems, urging doctors and patients to be aware that the medication may cause "uncontrollable urges to gamble, binge eat, shop, and have sex."
In October 2014, a study published in the medical journal JAMA Internal Medicine found that a class of drugs known as dopamine receptor agonists, often used to treat Parkinson's disease, were linked to impulse control problems. However, the researchers in that study also saw the same behavioral problems associated with the use of Abilify.
As early as November 2012, the European Medicines Agency required the drug makers to warn about the risk of pathological gambling with Abilify, and similar warnings were added in Canada in late 2015. However, users and doctors in the United States were not provided the same warnings until earlier this year.
"The labeling for Abilify in the United States contained no mention of the word "gambling" until January 2016," according to the complaint filed by the Vickers. "Defendants wrongfully and unjustly profited at the expense of patient safety and full disclosure to the medical community by failing to include language about gambling in the United States labeling and by failing to otherwise warn the public and medical community about Abilify's association with gambling – despite opportunities and a duty to do so. As a result, Defendants have made significantly more revenue from Abilify sales in the United States compared to Europe."
It is expected that a growing number of similar gambling lawsuits will be filed against Bristol-Myers Squibb and Otsuka Pharmaceuticals in the coming months, as Abilify lawyers continue to review potential claims for individuals and families nationwide.
The complaint filed by the Vickers presents claims for strict liability, breach of express and implied warranties, negligence, misrepresentation, fraudulent concealment and violations of California Unfair Competition Law and Consumers Legal Remedies Act. The couple is pursuing compensatory damages, as well as punitive damages designed to punish the manufacturer, and damages for loss of consortium, as a result of the damage on their marital relationship.
Julie

June 4, 2016 at 4:06 am

I took this medication in 2008 to 2009 and had to stop only due to dangerous muscle problems on my left side it did not effect me that way
"*" indicates required fields