Abilify Impulsivity Problems Resulted in Compulsive Gambling, Lawsuits Allege
May 02, 2016
By: Irvin Jackson
A growing number of individuals throughout the United States are now pursuing Abilify lawsuits against Bristol-Myers Squibb and Otsuka Pharmaceuticals, alleging that inadequate warnings have been provided about the impulsivity risks associated with the blockbuster medication, which has caused many people to engage in compulsive gambling and other harmful behaviors.
Last month, nearly identical complaints were filed in Pennsylvania and California, each describing Abilify impulsivity problems that resulted in substantial gambling losses, causing consequence for former users of the atypical antipsychotic medication and their families.
One complaint (PDF) was filed by Joseph Edgar and his wife, Merideth, filed a in the U.S. District Court for the Middle District of Pennsylvania on April 19, indicating that he began to compulsively gamble shortly after beginning treatment with Abilify in April 2009. His gambling problems stopped after he discontinued the drug in April 2014, but the couple indicates that the monetary losses exceeded $36,000 and caused a severe impact on their life, including loss of financial stability and other mental, physical and economic damages.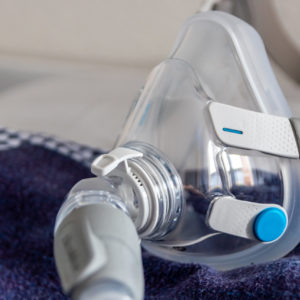 Did You Know?
Millions of Philips CPAP Machines Recalled
Philips DreamStation, CPAP and BiPAP machines sold in recent years may pose a risk of cancer, lung damage and other injuries.
Learn More
"Prior to January 2016, the US label [for Abilify] made no mention of pathological gambling or compulsive behaviors whatsoever," the lawsuit states. "In January 2016, Defendants simply added 'pathological gambling' to the postmarketing experience section of the US label in January 2016. Defendants do not, however, make any mention of gambling in the patient medication guide, the source of information most likely viewed by physicians and patients. The US label also still makes no mention of other compulsive behaviors, and does not contain an adequate warning about the risk of compulsive gambling or caution that patients should be monitored carefully."
A day later, on April 20, a similar complaint (PDF) was filed in the U.S. District Court for the Eastern District of California by Athalean Harper-Mosley, who indicates that she began compulsively gambling on Abilify shortly after treatment with the drug began in July 2007, incurring losses of more than $65,000. Like Edgar, Harper-Mosley also indicates that the Abilify impulsivity problems ended after she stopped taking the drug in May 2014.
"Despite their significant collective resources, and signals that Abilify is associated with compulsive behaviors such as gambling, Defendants have failed to fully and adequately test or research Abilify and its association with compulsive behaviors to the detriment of Plaintiff, Abilify users, the public, the medical community, and prescribing doctors," according to the lawsuit filed by Harper-Mosley.
Edgar, Harper-Mosley and other plaintiffs raise similar arguments that if warnings about the Abilify impulsivity risks had been provided, they may have discovered the link between gambling and Abilify use earlier, and avoided severe consequences to their life and financial stability.
Abilify Gambling Side Effects
Abilify (ariprazole) is one of the most widely used brand name medications in the United States, generating sales in excess of $6 billion per year. It was introduced in 2002 for treatment of schizophrenia, bipolar disorder and other major depressive disorders. However, it is also widely used to treat irritability, aggression, mood swings and other behavior issues.
In October 2014, a study published in the medical journal JAMA Internal Medicine found that a class of drugs known as dopamine receptor agonists, often used to treat Parkinson's disease, were linked to impulse control problems. However, the researchers in that study also saw the same behavioral problems associated with the use of Abilify.
The two new cases come as hundreds, and potentially thousands, of other individuals continue to investigate potential claims against Bristol-Myers Squibb and Otsuka for failing to adequately warn about the potential side effects of Abilify in the United States.
Despite information provided to consumers and medical providers in Europe and Canada about the risk of impulsivity gambling, no mention of the problems were provided in the United States until January 2016, at which time "pathological gambling" was added only to the Postmarketing Experience section of the label. However, the drug makers continue to make no mention of gambling in the patient medication guide, which is more likely to be viewed by doctors and users of the drug.
"Defendants wrongfully and unjustly profited at the expense of patient safety and full disclosure to the medical community by failing to include language about gambling in the United States labeling and by failing to otherwise warn the public and medical community about Abilify's association with gambling – despite opportunities to do so," wrote both Edgar and Harper-Mosley in their separate complaints. "As a result, Defendants have made significantly more revenue from Abilify sales in the United States compared to Europe."
Edgar and Harper-Mosley are each pursuing claims under theories of strict liability, breach of express and implied warranty, negligence, misrepresentation, fraudulent concealment, and violations of unfair trade practices and consumer fraud laws. The lawsuits seek compensatory damages, loss of consortium and punitive damages, which are designed to punish the drug makers for recklessly disregarding the Abilify impulsivity risks, including compulsive gambling.
Debbie

July 12, 2016 at 6:33 pm

I have lost 100s of thousands of dollars gambling since taking abilify. This has broken up my family, caused low self worth and financially destroyed my life. I don't want to see this happen to anybody else.

Trudy

May 17, 2016 at 11:30 am

Please help!! my son was only aged 11 and very much like compulsive anger controlling problem and troubling with congivtive behavior problem too.. Just making him sicker..

james

May 14, 2016 at 11:24 pm

i also am taking ablilify and have since 2005 or so ago. yes i to have a compulsion to gamble, and its been more greater when i started or thier after i started to compulsive gamble which was when i started taking my abilify also. is there a connection here i need to know about.

Barbara

May 6, 2016 at 7:37 pm

No stores in my rural community and no vehicle probably saved me from any possibility of even playing the Lottery. However my impulsivity while on the abilify for around 4 years left my whole life in a shambles.

Danny

May 4, 2016 at 2:24 pm

This is not to do with gambling so much as a muscle problem in my jaws mainly. I am consistently chewing and also have a metallic taste in my mouth since given this drug. I was taken off of it but the symptoms have remained for four plus years. This drug was prescribed through the VA.
"*" indicates required fields