New Jersey Supreme Court Adopts Daubert Standard for Expert Witness Testimony
August 02, 2018
By: Irvin Jackson
The New Jersey Supreme Court has adopted the "Daubert" standard of evidence for expert witness testimony, which will apply when determining whether opinions are based on sufficiently established and sound theories for juries to consider. 
In a ruling (PDF) issued on August 1, the state's highest court determined that judges in New Jersey should use more stringent standard, which is in place at the federal level. As a result, judges will weigh whether evidence and expert testimony is sound enough, instead of allowing the jury to decide for itself whether that testimony is scientifically established or logical.
The ruling came as a result of the ongoing Accutane litigation, which involved thousands of claims at its peak, each involving allegations that the acne drug carries an increased risk of Crohn's disease and inflammatory bowel disease. The opinion supports the dismissal of plaintiffs' expert witnesses on gastroenterology and epidemiology, which essentially killed the litigation several years ago.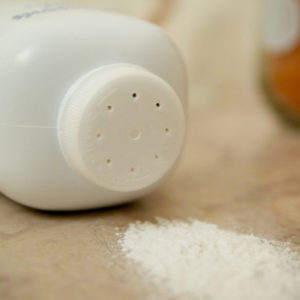 That dismissal was overturned in July 2017, when a New Jersey appeals court found that the judge exceeded his authority by excluding the witness testimony. The state supreme court ruling overturns the appeals court's decision.
The ramifications of this ruling may affect a number of different mass tort cases in New Jersey, including talcum powder ovarian cancer lawsuits, heartburn drug kidney damage lawsuits, and other claims.
"We perceive little distinction between Daubert's principles regarding expert testimony and our own, and believe that its factors for assessing the reliability of expert testimony will aid our trial courts in their role as the gatekeeper of scientific expert testimony in civil cases," said Justice Jaynee LaVecchia in her opinion for the court. "In this matter, the trial court did not abuse its discretion in its evidential ruling and, therefore, the Appellate Division erred in reversing the trial court's exclusion of the testimony of plaintiffs' experts."
Known generically as isotretinoin, Accutane has been linked to an increased risk of inflammatory bowel disease, which could lead to ulcerative colitis, Crohn's disease or other damage to internal organs. These side effects have been linked to thousands of reports among former users of the acne medication who suffered severe stomach and gastrointestinal problems for years, resulting in pain and a devastating impact on their overall quality of life.
More than 6,700 people filed product liability lawsuits against Roche, alleging that the drug maker failed to adequately warn about the risk of Accutane side effects. Several early bellwether trials in the litigation resulted in multi-million dollar damage jury awards for instances of IBD from Accutane. However, Roche has continued to challenge those verdicts on appeal.
"*" indicates required fields