Actos Lawsuit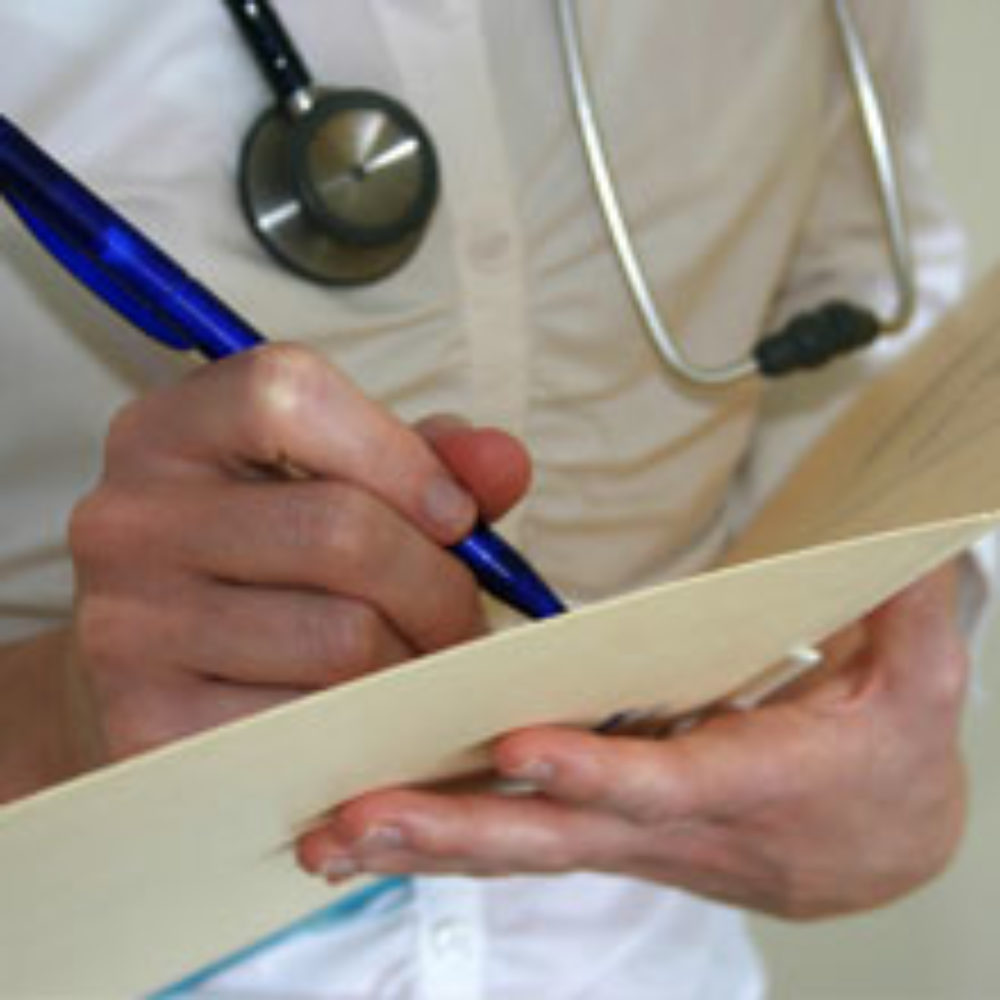 The popular diabetes drug Actos has been linked to an increased risk of bladder cancer. Health regulators in several foreign countries have suspended sales of the drug and the FDA required new warnings about the potential risk of bladder cancer from Actos in June 2011.
STATUS OF ACTOS BLADDER CANCER LAWSUITS: As a result of the manufacturer's failure to adequately research the side effects of Actos or warn about the risk of bladder cancer, compensation may be available through an Actos lawsuit.
Did You Know?
Millions of Philips CPAP Machines Recalled
Philips DreamStation, CPAP and BiPAP machines sold in recent years may pose a risk of cancer, lung damage and other injuries.
MANUFACTURER: Takeda Pharmaceuticals
OVERVIEW: Actos (pioglitazone) was approved by the FDA in July 1999 as a treatment for type 2 diabetes. It is part of the same class of drugs as Avandia (rosiglitazone), which has been linked to an increased risk of heart attacks and other health problems. In recent years, use of Actos has increased as some studies have suggested that the diabetes medication may be safer than Avandia.
Some studies suggest that Actos side effects may increase the risk of bladder cancer the longer the medications is taken.
BLADDER CANCER SIDE EFFECTS OF ACTOS: The FDA announced that they were reviewing and evaluating the Actos bladder cancer risk in September 2010, after preliminary data from an on-going 10 year study conducted by Takeda Pharmaceuticals suggested that users of the diabetes drug may face an increased risk of cancer when the medication is taken for more than a year.
In May 2011, a new study was published that provided further evidence that suggests Actos side effects may increase the risk of bladder cancer. Looking at adverse event reports made to the FDA, researchers found that about one-fifth of all reports involving bladder cancer among diabetes drug users involved Actos. Although the study does not establish a causal effect between Actos and bladder cancer, researchers suggested that there may be a disproportionate risk in comparison to other diabetes drugs.
Drug regulators in France and Germany decided to suspend sales of the drug, essentially issuing an Actos recall, in June 2011, after a review of public insurance data revealed an increased occurrence of bladder cancer.
On June 16, 2011, the FDA announced that new warnings about the risk of bladder cancer from Actos will be added to the medication label in the warnings and precautions section. Similar warnings will also be added to other medications that contain pioglitazone, the active ingredient in Actos; including, Actoplus Met, ActoplusMet XR and Duetact.
Since then, several additional studies have further confirmed the link between Actos and cancer. A June 2012 study published in the British Medical Journal found that Actos may double the risk of bladder cancer after two years, and another study presented at the American Society of Clinical Oncology's annual meeting in May 2012 suggested that the risk may apply to all drugs belonging to the same class of medications, known as thiazolidinediones, which also includes Avandia and Rezulin.
A study published in the Journal of the National Cancer Institute in August 2012 found that Actos users may face triple the risk of cancer when the medication is used for longer than five years.
ACTOS BLADDER CANCER LITIGATION: In September 2015, Takeda Pharmaceuticals announced that it had reached a $2.4 billion settlement agreement which would resolve the majority of the 8,000 claims which have been filed by patients who allege that the drug maker failed to adequately warn the medical community or patients about the drug's side effects.
In the federal court system, all complaints have been consolidated for pretrial proceedings as part of an Actos MDL, or multidistrict litigation, which is centralized before U.S. District Judge Rebecca Doherty in the Western District of Louisiana.
A number of claims have also been filed at the state level. However, shortly after the national settlement was announced, the company also settled two Nevada cases that were in mid-trial.
In early 2013, the first trial in the country was held in California state court involving a man who developed bladder cancer in November 2011, following two years of Actos use. That case was given an expedited trial date under California procedural rules, due to his grave health condition. Following more than two months of trial, a Los Angeles jury awarded $6.5 million in damages in the Actos case, finding that Takeda Pharmaceuticals failed to adequately warn about the potential side effects of their blockbuster diabetes drug. However, the judge who presided over the trial subsequently overturned the damage award after excluding key expert witness testimony offered at trial to establish that side effects of Actos were the cause of this specific plaintiff's bladder cancer diagnosis.
Pam

August 24, 2016 at 1:46 pm

Just wondering does anyone have any updates on any payouts It is really rediculus on how there is no website to get updates from and the lawyera don't know nothing either

Wayne

July 28, 2016 at 2:31 am

I lost my wife of 38 years in 2011 due to bladder cancer. She was prescribed Actos for her diabetes. I suspect this drug was the cause.

dale

July 13, 2016 at 4:49 pm

Lawyer stated in the beginning that he believed we would get $1800 per point which was what was given in the Keepseagle/ USDA suit. Now he is hearing that we will only get $400 to $900 per point. 2.37 billion is not much money to be divided up by 9000+ claimants. I guess Life is cheap to them. I don't expect us to receive anything until September or October at the earliest. I don't expect us to ge[Show More]Lawyer stated in the beginning that he believed we would get $1800 per point which was what was given in the Keepseagle/ USDA suit. Now he is hearing that we will only get $400 to $900 per point. 2.37 billion is not much money to be divided up by 9000+ claimants. I guess Life is cheap to them. I don't expect us to receive anything until September or October at the earliest. I don't expect us to get very much. Lost my sister. Just hang in and check the sites every day.

Akeya

June 20, 2016 at 8:13 am

My dad died from bladder cancer may 2015 he had been taken it for a while and then he caught we have high 5 points in the matrix they won't lend my one dime and that's a master case I have five little and I'm struggling like never before like hungry struggling yeah that bad so I'll continue to pray for all us

Mick

May 29, 2016 at 11:37 am

Mark... I don't know why there isnt more info available on this. ,,,Anyway my understanding is that the claims administrator is now reviewing the submitted packets that were due Jan 8. The resulting points matrix is now being sent back to the attorneys as they are being completed. This process should be complete by the end of June. I don't know if that means your attorney then can write up a p[Show More]Mark... I don't know why there isnt more info available on this. ,,,Anyway my understanding is that the claims administrator is now reviewing the submitted packets that were due Jan 8. The resulting points matrix is now being sent back to the attorneys as they are being completed. This process should be complete by the end of June. I don't know if that means your attorney then can write up a package for your approval...or if there is then another step.

Mark

May 5, 2016 at 11:40 pm

What is the current status of the lawsuit? When will compensation be paid out? I'm sure people want to know. I can't find the status of when actual payouts will occur anywhere online.

phil

January 25, 2016 at 6:12 pm

I took actos for 5 years developed chf had heart attack triple bypass then was diagnosed with bladder cancer 4 surgeries and chemo later just waiting for next side effect .

Ron

December 29, 2015 at 9:51 pm

The best Actos case of all.

jim

March 22, 2015 at 5:17 pm

On march 13, 2015 my husband and I received the news that he now has bladder cancer. Jim started taken actors since 2007 if not before. Can someone tell us how we can join this class action actors law suit.? These pharmaceutical companies may not give a care about this man but his wife and children do. How many lives have these people shattered?

Galen

March 6, 2015 at 9:51 am

I took Actos for 5 years. I had had some back trouble before taking it, but developed nonstop pain and neuropathy in my legs and back. It was so bad I had to go on disability. Then this past summer I started having terrible swelling, shortness of breath, and fatigue. I started wondering if it was related to the Actos, and lo and behold I discovered that all my symptoms pointed to congestive he[Show More]I took Actos for 5 years. I had had some back trouble before taking it, but developed nonstop pain and neuropathy in my legs and back. It was so bad I had to go on disability. Then this past summer I started having terrible swelling, shortness of breath, and fatigue. I started wondering if it was related to the Actos, and lo and behold I discovered that all my symptoms pointed to congestive heart failure. From that day on, I stopped taking Actos. The congestive heart failure symptoms cleared up, and the severe pain in my legs stopped, too! I feel like this drug robbed me of 5 years of my life: limited mobility, nonstop pain, having to give up my career. I can't find any lawyer who will take this type of case against Takeda, since they only want to take bladder cancer cases.

raymond

December 18, 2014 at 5:18 am

My friend richard took actos for his diabetes until he found out he had bladder cancer at which time he stoped. He ended up having his bladder removed from that day forward he lost his dignety, his way of life and most of all he lost all hope of ever having any sex life with his girl friend for she would never take a chance of him losing control of his new formed bladder. No person should have t[Show More]My friend richard took actos for his diabetes until he found out he had bladder cancer at which time he stoped. He ended up having his bladder removed from that day forward he lost his dignety, his way of life and most of all he lost all hope of ever having any sex life with his girl friend for she would never take a chance of him losing control of his new formed bladder. No person should have to go through all this just because some one never did enough research on this drug called actos. dec. 17, 2014.

samantha

January 13, 2014 at 1:43 am

can taking zoloft or prozac or both make your baby have a little deformed bottom

Concern daughter

October 9, 2013 at 2:59 pm

My father, God rest his soul was taking this medication until his passe Away in 2004. I don\\\'t think its fair all attorneys I have talk with want U to have bladder cancer. I think if u were taking this medication a Lawyer should take your case regardless if u have bladder cancer Or not. It\\\'s sad knowing this medication killed ur beloved one and u can\\\'t get an attorney that is willing to fi[Show More]My father, God rest his soul was taking this medication until his passe Away in 2004. I don\\\'t think its fair all attorneys I have talk with want U to have bladder cancer. I think if u were taking this medication a Lawyer should take your case regardless if u have bladder cancer Or not. It\\\'s sad knowing this medication killed ur beloved one and u can\\\'t get an attorney that is willing to fight for u. He had six stokes and died of a heart attack. My mom and I just don\\\'t know what to do.

richard

July 21, 2013 at 1:45 pm

I was being given Actos for my DSiabetes from the Veterans Administration and I subsequently developed bladder cancer which required my getting off the Actos (so ordered by the VA) and getting surgery. My cancer was quite agressive so I had to undergo Chemotherapy, and quite expensive, seven weeks , five days a week of radiation.I have been clean for about two years now but, my urologist has me go[Show More]I was being given Actos for my DSiabetes from the Veterans Administration and I subsequently developed bladder cancer which required my getting off the Actos (so ordered by the VA) and getting surgery. My cancer was quite agressive so I had to undergo Chemotherapy, and quite expensive, seven weeks , five days a week of radiation.I have been clean for about two years now but, my urologist has me go in semi-annualy for examination. I am one of 126 plantiffs in a class action with the Law firm that won the 6.5 settlement. My case will be coming up shortly. I certainly hope that that Japanese Pharmaceutical co, be made to pay for what they did to me.

Burt

April 9, 2013 at 10:33 pm

I have taken from oct2010 to may2012 and now have been diagnosed with stomach I would like to see what other people who have had stomach cancer from using actos for diabetic use please advise the status of what is still happening

meech

June 29, 2012 at 6:28 am

i take care of a 79 year old diabetic. he was taking actos now he is taking onglyza. they both raise concern for me. what are the best once a day meds for type 2? he just had surgery for an enlarged prostate which is not uncommon but it makes me wonder.

eazyrider

May 25, 2012 at 4:18 pm

i took actos for a few years..i stopped taking it due to myy diabetes got under control with out meds..i have arterial fibulitus..makes me wonder if im a victim too.

greg

December 29, 2011 at 6:59 pm

found out that after three years of taking actos that i end up congestive heart failure. why should we take these rug that are killing us instead of helping us it is killing us.

RANDALL

December 8, 2011 at 6:35 pm

I have had avandyrl and actos prescribed for my diabetic condition,I,am now have cancer of the prostate. I DON,T WANT TO TAKE ANY MORE PILLS. I,am still here after 2 years of treatment thanks to my UROGLOGIST ,THANK YOU.

Beverly

October 11, 2011 at 12:28 am

I feel as though people are being used as guinea pigs for the pharmaceutical companies. So many drugs cause such serious & deadly side effects...often more severe than the disease itself. I am very saddened by the fact that drug companies are allowed to continue to release new medicines without sufficient testing or having strong warnings on there labels. Many like me don't find out about sid[Show More]I feel as though people are being used as guinea pigs for the pharmaceutical companies. So many drugs cause such serious & deadly side effects...often more severe than the disease itself. I am very saddened by the fact that drug companies are allowed to continue to release new medicines without sufficient testing or having strong warnings on there labels. Many like me don't find out about side effects until they have been diagnosed with cancer caused from a medication.

wendall

September 11, 2011 at 3:55 pm

when do these companies have to take responcibilty for the harm they do? i lost my home,cars,and self respect paying doctors , hospitols in a battle i had no chance of winning ! most of all i lost,love companinship of a wonderfull woman ,grandmother,and wife , to a drugs that are killers
"*" indicates required fields