ADHD Drugs May Double Risk Of Youth Heart Problems: Study
July 02, 2014
By: Irvin Jackson
Side effects of some drugs used to treat attention deficit-hyperactivity disorder (ADHD) could double the risk of cardiovascular problems among children, according to the findings of a new study. 
In a study published last week in the Journal of Child and Adolescent Psychopharmacology, Danish researchers reported that children taking Ritalin, Dexedrine, Concerta and amphetamines for the treatment of ADHD showed increased rates of hypertension, heart disease, and arrhythmias, among other heart problems.
A dose-specific response between ADHD drugs and cardiovascular problems was found, with children given higher doses of stimulant treatments being at higher risk of side effects.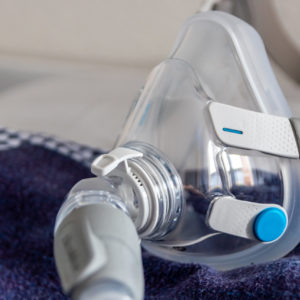 Did You Know?
Millions of Philips CPAP Machines Recalled
Philips DreamStation, CPAP and BiPAP machines sold in recent years may pose a risk of cancer, lung damage and other injuries.
Learn More
Researchers conducted a longitudinal, prospective cohort study on all children born in Denmark between 1990 and 1999, including more than 700,000 children. They then looked at which children had been prescribed stimulants that included Ritalin and similar drugs, and which had suffered heart problems.
According to the findings, children who took stimulants to treat ADHD had an 83% increased chance of suffering cardiovascular problems. Children without ADHD who were not given stimulants suffered heart problems at a rate of 84 events per 100,000 person-years. Those with ADHD saw that number shoot up to 170 per 100,000.
However, those given high doses of stimulants saw an even higher risk, with a 2.2 times higher chance of heart problems than their peers. This type of dose-specific response is usually considered a very strong indicator of a causal effect, meaning it is more likely that the drugs actually caused the heart problems.
The most common heart problem detected was non-specified cardiovascular disease, comprising 40% of the cases detected among ADHD children. Heart arrhythmias were the next most frequent problem at 23%, followed by non-specified heart disease, cerebrovascular disease and hypertension.
"In this large nationwide cohort study, we found that stimulant treatment increased the risk of cardiovascular events both in the total national population and in a population-based sample of children and adolescents with ADHD," the researchers concluded. "Importantly, we also found a dose-response relationship between stimulant treatment and cardiovascular events. Children with ADHD previously treated with high doses were 2.2 times more likely to experience a cardiovascular event than were children with ADHD who were treated with smaller doses."
The researchers said that the increased risks could be due to the drugs' effects on dopamine transporters, which showed increased density among ADHD children given stimulants that continued after they had stopped taking the drugs.
The study's findings somewhat contradict those of a 2011 study funded by the FDA which concluded that children taking ADHD drugs did not suffer heart attacks, strokes or sudden death at higher rates than children not taking the drugs.
While this latest study did not appear to find increased heart attacks, strokes or death, it found an array of other heart risks associated with ADHD drugs.
ADHD Drug Overuse Concerns
The study comes amid increasing concerns over the perceived overprescribing of ADHD drugs.
About 15% of all high school-age children in the United States have been diagnosed with ADHD, but some experts say that number should be closer to 5%.
One early advocate of stimulate treatment for children with ADHD, Dr. Keith Conners of Duke University, said that the rate of children now being diagnosed with ADHD and placed on drug treatments is "preposterous" and called ADHD an epidemic manufactured by drug companies.
Conners and others say that the inflated diagnoses and prescriptions are the result of a 20 year effort by the pharmaceutical industry to cash in on concerned parents hoping that poor grades and typical childhood behavior can be cured with drugs.
While some manufacturers paid off doctors to speak on their drugs behalf, others have gone as far as releasing comic books encouraging children to take medication to address ADHD. At some point since 2000, Conners noted that the FDA has cited every major ADHD drug manufacturer for false and misleading advertising about their ADHD drugs.
Those efforts led to $9 billion in sales for the ADHD drug industry in 2012, and 3.5 million children using ADHD medications.
"*" indicates required fields