FDA Quietly Backs Off Custom Ultrasonics AER Endoscope Washer Recall
May 18, 2016
By: Irvin Jackson
Federal regulators have apparently had second thoughts about some aspects of an endoscope reprocessor recall issued late last year due to a risk that it may not provide adequate protection against transmission of infections, with reports suggesting that the FDA will allow the product to remain in use for cleaning certain types of scopes between patients. 
In November, the FDA issued a recall of Custom Ultrasonics automated endoscope reprocessors (AERS), after determining that the manufacturer had failed to prove the devices properly cleaned endoscopes. However, the agency appears to be backing off of the endoscope washer recall, telling medical professionals that the AERs can be used to reprocess some types of devices, but not duodenoscopes, which are a specific type of endoscope linked to a number of infection outbreaks in recent years.
In a letter (PDF) issued on May 6, Custom Ultrasonics indicates that it is working with the FDA to address the concerns and highlighted that the devices "will remain in use in the field for reprocessing certain endoscopes." It does not mention any restrictions besides duodenoscopes, however.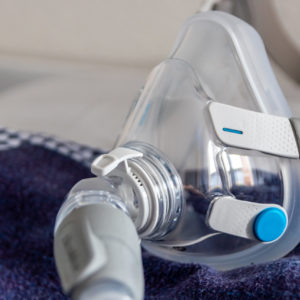 Did You Know?
Millions of Philips CPAP Machines Recalled
Philips DreamStation, CPAP and BiPAP machines sold in recent years may pose a risk of cancer, lung damage and other injuries.
Learn More
Instead of recalling the devices as originally planned, the company says it instead will send out a label that reads:
Warning: this device is not indicated for reprocessing of duodenoscopes. Do not reprocess any duodenoscopes in this device until further notice. For alternative reprocessing options, please contact the duodenoscope manufacturer.
The original AER recall affected about 2,800 Custom Ultrasonic AERs currently used in hospitals and outpatient clinics nationwide; including the System 83 Plus, System 83 Plus 2, and System 83 Plus 9. Custom Ultrasonics was given seven days from notification to come up with a written recall proposal.
In 2012, Custom Ultrasonics was ordered to stop manufacturing and distributing AERs, and was forced to recall the devices after failing to obtain proper approval for significant changes it made to the software of one of its devices. That came as a failure to abide by an earlier 2007 consent decree. As part of a consent decree, the company obtained clearance for the devices, allowing them to stay on the market.
Following an April 2015 inspection (PDF), a number of violations were revealed, including an inability to prove that the AERs can clean and disinfect endoscopes sufficiently to prevent infections. The FDA indicated that the company was given a chance to correct the problems and failed to do so.
Duodenoscope Infection Problems
Duodenoscopes are a type of scope used during endoscopic retrograde cholangiopancreatography (ERCP) procedures, which involves use of the scope to examine the bile ducts, pancreatic duct or gallbladder. However, problems with cleaning the endoscopes have emerged in recent years, with several high-profile "superbug" infection outbreaks linked to the devices, even when facilities following the recommendations provided by Olympyus Corp. and other manufacturers.
The problems with ERCP duodenoscope infections began to gain widespread media attention in early 2015, after nearly 200 patients treated at California's UCLA Medical Center were told that they may have been exposed to a deadline bacteria known as carbapenem-resistant enterobacteriaceae (CRE).
After at least seven confirmed infections were identified among individuals who underwent an ERCP involving use of duodenoscopes at UCLA, problems were identified with the cleaning instructions provided by Olympus, one of three duodenoscope manufacturers.
Similar outbreaks at other hospitals have been linked to devices made by Olympus and other manufacturers, with reports suggesting that a movable "elevator" at the tip of the device may trap pathogens and blood from prior patients, even when recommended reprocessing steps are followed to clean the device between techniques.
In May 2015, an FDA advisory committee determined that the devices "do not provide a reasonable assurance of safety and effectiveness" due to the difficulty cleaning them. The panel said that manual cleaning is still important and needs to continue, but also recommended that the FDA reclassify duodenoscopes from semi-critical medical devices to critical medical devices and said reprocessing needs to be taken from "high level disinfection" processes to full sterilization.
Despite the concerns, the FDA panel of outside experts also determined that the benefits provided by ERCP procedures still outweigh the risks associated with the use of duodenoscopes. They called on the agency to develop a guide of best practices to make sure that manufacturer instructions are followed, in addition to the need for better instructions overall.
The FDA issued a safety communication expanding cleaning instructions for duodenoscopes used in ERCP procedures in August 2015. In addition, manufacturers have issued new cleaning instructions, and some have redesigned the elevator tips believed to be the area where blood and tissue get trapped to make them easier to clean.
Several duodenoscope infection lawsuits have already been filed  against Olympus over the infections linked to the UCLA outbreak, and it is possible that FujiFilm will face similar cases. The complaints allege that design problems that make the scopes especially difficult to clean, placing patients at higher risk of contracting illness.
"*" indicates required fields