Many Atrial Fibrillation Patients Not Being Prescribed Blood Thinners, Despite Stroke Risks
March 30, 2016
By: Irvin Jackson
Amid concerns over the risk of potentially life-threatening bleeding problems with new-generation blood thinners, a new report suggests that many individuals with atrial fibrillation are not getting the anticoagulant treatments they need.
In a study published earlier this month in the medical journal JAMA Cardiology, U.S. researchers from a number of university cardiology departments nationwide report that less than half of the atrial fibrillation patients who are at high risk of stroke are receiving oral anticoagulants, such as Pradaxa, Xarelto, Eliquis and warfarin.
Researchers looked at data on nearly 430,000 outpatients with atrial fibrillation collected from January 1, 2008, through December 30, 2012, and determined their measure of stroke risk. The mean age was a little over 71 years of age.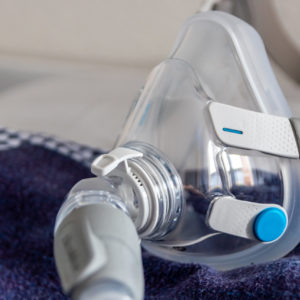 Did You Know?
Millions of Philips CPAP Machines Recalled
Philips DreamStation, CPAP and BiPAP machines sold in recent years may pose a risk of cancer, lung damage and other injuries.
Learn More
The findings indicate that just under 45% of the patients were prescribed blood thinners, which are an important treatment for prevention of blood clots and strokes. Even when they only looked at those patients at high risk of stroke, the number of such prescriptions never broke 50%.
Warfarin, also known by the brand name Coumadin, has been the go-to anticoagulant treatment for prevention of blood clots and pulmonary embolism among individuals with atrial fibrillation for decades. In recent years, a new generation of drugs have been introduced as superior alternatives, since the drug makers indicate they are easier to use and require less frequent monitoring, including Xarelto, Pradaxa and Eliquis,
Researchers noted that the increasingly popular new-generation anticoagulants were not introduced until the end of the study period, so their effect on the number of atrial fibrillation patients on blood thinners may not be reflected in the findings. However, they point out that the majority of such patients are still prescribed warfarin, making the study's findings relevant.
"These findings draw attention to important gaps in appropriate treatment of patients with AF at the highest risk of stroke and highlight opportunities to understand the reasons behind these gaps and insights to improve them," the researchers concluded.
New-Generation Anticoagulant Bleeding Risks
Xarelto, Pradaxa and Eliquis have been introduced in recent years and aggressively promoted by the drugs' makers as a superior alternative to warfarin, but increasing concerns have emerged about the risk of uncontrollable and potentially fatal bleeds experienced by many users of these drugs.
While all blood thinners carry a risk of bleeds, side effects of warfarin can be quickly reversed in the case of an emergency with a proven and effective antidote. However, no reversal agent was available for Pradaxa, Xarelto or Eliquis at the time the drugs were introduced, leaving many doctors helpless to control or stop bleeding problems that have occurred among users of the drugs.
Thousands of Pradaxa lawsuits, Xarelto lawsuits and Eliquis lawsuits have been filed on behalf of individuals who suffered bleeding problems on these new drugs, alleging that the drug makers failed to adequately warn about the bleeding risk compared with warfarin, or about the lack of an effective reversal agent at the time the drugs were introduced.
Following several years of litigation over Pradaxa, which was the first medication of the class to hit the market, the manufacturer of that drug agreed to pay about $650 million in Pradaxa settlements in May 2014, with an average of about $150,000 awarded to former users who experienced bleeding side effects. However, additional cases continue to be filed by individuals who have suffered injuries since the date of the settlement.
There are currently more than 4,500 lawsuits pending throughout the federal court system over Xarelto bleeding injuries, which are currently centralized for pretrial proceedings as part of an MDL, or multidistrict litigation. Unless Xarelto settlements are reached to resolve the litigation, the first trials are expected to begin by early next year.
"*" indicates required fields