Childhood Paralysis Caused By Acute Flaccid Myelitis Should Be Global Health Concern, Researchers Warn
January 05, 2021
By: Russell Maas
Following the emergence of a growing number of polio-like illnesses in recent years, researchers warn cases of childhood paralysis, known as acute flaccid myelitis, should be considered a serious global health concern.
In a report published in the medical journal The Lancet on December 21, researchers highlight concerns about the rare, yet growing number of acute flaccid myelitis (AFM) cases worldwide, which mimic the effects of the potentially fatal and paralysis-causing polio virus.
A team of researchers from the Johns Hopkins University School of Medicine indicate cases of AFM have continuously increased across the globe since 2014, and have now been identified in Europe, Asia, Australia, Africa, South America and North America, causing spinal abnormalities and varying degrees of physical impairment, primarily in children.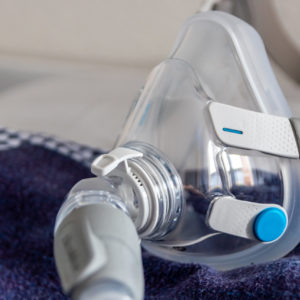 Did You Know?
Millions of Philips CPAP Machines Recalled
Philips DreamStation, CPAP and BiPAP machines sold in recent years may pose a risk of cancer, lung damage and other injuries.
Learn More
The disease is a serious neurological condition primarily affecting children, and can quickly lead to limb weakness and muscle paralysis, including paralysis of muscles which control breathing and movement of the arms and legs.
The childhood paralysis has been found to follow a seasonal biennial pattern, which means the cases spike in August and October every other year. Most AFM patients are children who were healthy, but had respiratory symptoms or fever consistent with a viral infection less than a week before experiencing limb weakness. Because AFM can quickly lead to permanent paralysis, parents and doctors are urged to recognize the symptoms and seek treatment early.
Researchers indicate the majority of patients with AFM become critically ill, requiring intubation due to respiratory failure or severe bulbar weakness, and symptoms may mimic other causes of acute weakness including Guillain-Barré syndrome, demyelinating myelitis, and other infectious myelitis.
The disease can be particularly dangerous due to the time required to render a diagnosis, which researchers indicate requires an evaluation of clinical features alongside laboratory, spinal MRI, neuroimaging and electrophysiological tests.
While the pathophysiology of AFM is not fully understood and no controlled trials of specific medical therapies have been proven, researchers encourage healthcare professionals to use acute supportive management including securing the airway and providing ventilatory support for respiratory failure when needed until patients can begin rehabilitation therapy.
According to AFM patient data, under 10% recover completely, with many left with limb and respiratory muscle weakness.
The study highlights the need for additional research to expedite the diagnosis of AFM, and investigations to target therapeutic approaches improving patient outcomes and preventing long-term disability.
In 2018, the U.S. Centers for Disease Control and Prevention (CDC) confirmed 238 cases of acute flaccid myelitis, with many patients suffering paralysis and weakened limbs, in addition to respiratory symptoms. Of the reported AFM cases, 98% of patients were hospitalized and one in four hospitalized patients needed mechanical ventilation and nearly 94% of cases occurred among children.
CDC research has indicated enteroviruses, more specifically enterovirus-D68 (EV D68), are likely responsible for the outbreak of illnesses. Testing conducted among some patients has linked D68 to cases of AFM, however not all patients have been tested for enteroviruses.
Parents and doctors should look for sudden limb weakness in children, especially from August through November. Most patients experience respiratory illness or fever first, followed by neck or back pain. However, any of these symptoms followed by neurologic symptoms should cause concern.
The CDC urges doctors and frontline workers in emergency rooms and urgent care centers to be prepared to recognize the symptoms and act quickly to hospitalize patients. Quick response leads to the best treatment, officials said.
"*" indicates required fields