CDC Study Details Symptoms of Childhood Paralysis, Hoping To Raise Awareness
August 10, 2020
By: Martha Garcia
In anticipation of a coming influx of cases involving rare childhood paralysis, known as acute flaccid myelitis (AFM), which typically surface every two years in the fall, federal health officials have released a study that highlights the potential symptoms associated with the polio-like illness.
In 2018, there were 238 confirmed cases of acute flaccid myelitis, according to the details of a new U.S. Centers for Disease Control and Prevention (CDC) study published in the Vital Signs report on August 7.
Health experts anticipate another peak for cases of AFM this year, as the outbreaks of illness have largely followed an every other year pattern for peak infections.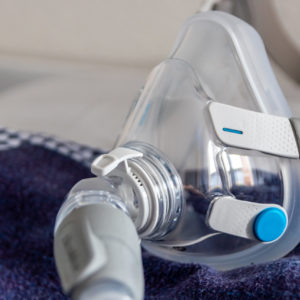 Did You Know?
Millions of Philips CPAP Machines Recalled
Philips DreamStation, CPAP and BiPAP machines sold in recent years may pose a risk of cancer, lung damage and other injuries.
Learn More
Prior acute flaccid myelitis outbreaks have been seen since 2014, typically beginning late summer and lasting August through November. The outbreaks have affected hundreds of children. Because the illness can lead to permanent paralysis, parents and doctors are being urged to recognize the symptoms and seek treatment early.
AFM is a serious neurologic condition that primarily affects children and can lead to limb weakness and muscle paralysis, including paralysis of muscles that control breathing and movement of the arms and legs. Because of the serious consequences it is important for a patient to seek treatment immediately.
The new CDC report indicates that in 2018 more than 92% of patients experienced fever, respiratory illness, or both symptoms early in the illness. Common symptoms include runny nose, cough, sneezing and body and muscles aches.
Muscle weakness was the most common symptom, but more than half of patients experienced difficulty walking, and nearly half experienced neck or back pain. About one-third of patients suffered from limb pain and one-third had a fever.
Roughly 64% of patients went to the ER for medical help. Nearly one-quarter of patients required endotracheal intubation or were put on respiratory ventilators.
CDC research has suggested enteroviruses, more specifically enterovirus D68 (EV D68), are likely responsible for the outbreak of illnesses. Testing conducted among some patients has linked D68 to cases of AFM, however, not all patients have been tested for enteroviruses.
The CDC offered the information regarding symptoms of AFM to help parents and doctors understand the early signs of the illness. The sooner a person is taken for treatment, the better likelihood they have of recovering without serious long-term effects, such as paralysis, health experts say.
There is no way currently to determine which children may experience an increased risk of developing AFM or if there are underlying conditions which may lead to AFM. CDC researchers say this makes it important for parents and doctors be extra vigilant, especially during the late summer early fall months and anytime muscle weakness is among the symptoms.
"Increasing awareness in frontline settings such as emergency departments should aid rapid recognition and hospitalization for AFM," wrote CDC officials.
"*" indicates required fields