Even Low Levels of Air Pollution Linked to Higher Rates of Dementia Among Those With Heart Problems: Study
April 03, 2020
By: Martha Garcia
Living in areas with even low levels of air pollution may increase the risk of dementia, especially among those with pre-existing heart conditions, according to the findings of a new study.
Swedish researchers indicate that long-term exposure to particulate matter pollution and nitrogen oxide emissions may increase the risk of dementia by as much as 50%.
In findings published this week in the journal JAMA Neurology, researchers evaluated data on nearly 3,000 participants in the Swedish National Study on Aging and Care in Kungsholmen, a neighborhood in central Stockholm. Participants were older than 60 and living in the Kungsholmen district of Stockholm, Sweden, with no dementia at the start of the study.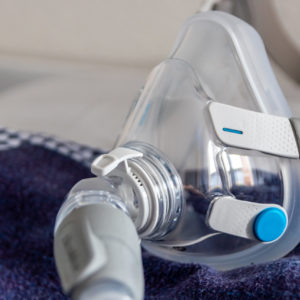 Did You Know?
Millions of Philips CPAP Machines Recalled
Philips DreamStation, CPAP and BiPAP machines sold in recent years may pose a risk of cancer, lung damage and other injuries.
Learn More
Researchers examined exposure to two major air pollutants from 2001 to 2004, particulate matter 2.5 (PM 2.5) and nitrogen oxide. They used dispersion models for outdoor levels at residential addresses.
Particulate matter is a mixture of soot, dust, smoke and liquid smaller than 2.5 micrometers, or 30 times smaller than one strand of human hair. The particles are so tiny they can easily be inhaled into the lungs, enter the bloodstream and spread throughout the human body.
According to the findings, the risk of dementia increased by as much as 50% for every five years a person lived in the neighborhood. Kungsholmen has consistently low air pollution levels; well below European and United States safety limits for particulate matter.
The findings of this study echo previous research indicating low levels of short-term air pollution exposure leads to health risks, even at levels below international standards. Other research published last year indicates long-term exposure can lead to increased emphysema risk, similar to lung damage seen from smoking a pack of cigarettes every day for nearly 30 years.
In the new study, the risk of dementia was even greater if a person also suffered from heart conditions. Heart failure and ischemic heart disease enhanced this association and the development of stroke seemed to be an important intermediate condition.
Other studies have shown exposure to air pollution increases a person's risk of getting heart conditions to begin with. One study linked long-term exposure to PM 2.5 to increased risk of stroke. Another study published last month linked short term PM 2.5 exposure to increased cardiac arrest risk.
Researchers emphasize there is a need to optimize the treatment of concurrent cardiovascular disease and the risk factor in older adults who are at higher risk for dementia and living in polluted urban areas.
"The number of people living with dementia is projected to triple in the upcoming 30 years," the researchers warned. "No curative treatment has been identified to date, and the search for modifiable risk and protective factors remains a clinical and public health priority."
lisabyers20@gmail.com

April 12, 2020 at 11:47 pm

Few years ago, I began to do a lot of research and came across HERBAL HEALTHPOINT (w w w. herbalhealthpoint. c om) and their COPD HERBAL TREATMENT. After seeing positive reviews from other patients, I quickly started on the treatment, i experienced significant recovery from symptoms, including the shortness of breath. Its been over 2 years since treatment, i live symptom free
"*" indicates required fields