Long-Term Air Pollution Exposure Could Increase Depression Risk Later in Life: Study
February 20, 2023
By: Martha Garcia
Amid growing evidence about the side effects of air pollution and fine particulate matter, the findings of a new study suggests individuals who experience long-term exposure to elevated levels face a greater risk of developing depression later in life.
In a report published earlier this month in the medical journal JAMA Network Open, researchers indicate that extended exposure to fine particulate matter, nitrogen dioxide and ozone air pollution may impact the depression risk, with ozone exposure having the strongest association.
Researchers from the Harvard TH Chan School of Public Health conducted a population-based longitudinal cohort study consisting of 8.9 million U.S. Medicare enrollees older than 64 years old from 2005 to 2016. The data from the U.S. Nationwide Medicare Chronic Conditions Warehouse cohort indicated 1.5 million participants developed late-onset depression. Researchers estimated participants' air pollution exposure based on where they lived across the study period and averaged yearly exposures.
Air Pollution Depression Risks
The study included data on exposure to particulate matter 2.5, ozone, and nitrogen dioxide. Particulate matter 2.5 is tiny particles of soot, dust, dirt, and chemicals smaller than 2.5 microns, or 70 times smaller than the width of a human hair.
Particulate matter is so small it is easily inhaled into the lungs and enters the bloodstream, leading to widespread health effects in the body. Nitrogen dioxide is produced by traffic-related combustion byproducts and burning fossil fuels. Ozone pollution is the main component of smog from power plants, cars, and refineries.
The study indicated long-term exposure to air pollution increased the risk of depression diagnosis after the age of 64 years old.
For each five unit increase in long-term average exposure to PM 2.5, nitrogen dioxide, and ozone was associated with an increased risk of developing depression. Five-unit increases in PM 2.5 increased the risk of depression by 1%. For each five-unit increase in nitrogen dioxide, the risk increased by 0.60%, and for every five-unit increment in ozone, the risk increased by 2%.
Even at lower levels of pollution, long-term exposure was still linked with an increased risk of late-onset depression. Researchers indicate the findings suggest there is no real threshold for safe exposure to air pollution.
This is one of the first studies to focus on the link between long-term air pollution exposure and the risk of depression diagnosed later in life after the age of 64 years old.
A British study published earlier this month supported the conclusion of this study and indicated exposure to air pollution increased the risk of a person suffering from mental health issues, including depression and anxiety.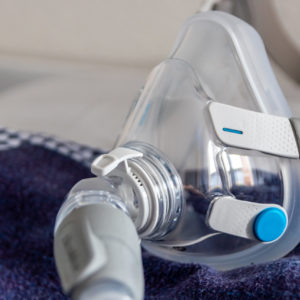 Did You Know?
Millions of Philips CPAP Machines Recalled
Philips DreamStation, CPAP and BiPAP machines sold in recent years may pose a risk of cancer, lung damage and other injuries.
Learn More
Prior studies have linked exposure to air pollution to an increased risk of asthma, high blood pressure, and even conditions like rheumatoid arthritis.
Another study warned the effects of air pollution were responsible for more than 3,000 deaths in Massachusetts in 2019 alone. Nearly half of the US population is exposed to levels of air pollution that threaten the health of humans.
"In this cohort study among US nationwide Medicare enrollees over the study period, we observed statistically significant harmful associations between long-term exposure to elevated levels of air pollution and increased risk of late-life depression diagnosis. The study findings have implications for both environmental regulation and public health management," the researchers concluded. "We hope this study can inspire researchers to further consider possible environmental risk factors (such as air pollution and living environment) for the prevention of geriatric depression, to understand the disease better moving forward, and to improve the delivery of mental health care services among older adults."
"*" indicates required fields