Indoor Air Pollution Decreased Significantly When Apartments Replaced Gas Stoves, Study Finds
February 14, 2023
By: Martha Garcia
Amid growing concerns and political debate about the health risks associated with gas stoves, a new study highlights how residents of a New York public housing building had vastly improved air quality when they switched to electric induction stoves, compared to neighbors who continued to use gas stoves.
The "Out of Gas" study was published on January 31, focusing on data from a New York pilot program involving 20 apartments in The Bronx, which was conducted by the environmental group WE ACT for Environmental Justice.
The study is the first in the U.S. to monitor indoor air quality in homes transitioning from gas stoves to electric induction stoves in affordable housing.
WE ACT advocates for restructuring existing programs to focus on whole-home retrofits, particularly in low-income housing. The group also advocates for passing policies that will reduce the use of fossil fuels in homes.
The program was conducted in the Bronx, which the New York City Housing Authority plans to be the city's first burrow converted entirely to electric induction stoves. This pilot program replaced gas stoves with induction stoves in 10 apartments, while 10 control apartments retained their gas stoves, and the researchers monitored air quality in the 20 apartments for 10 months.
According to the findings, apartments with induction stoves experienced a 35% reduction in daily nitrogen dioxide (NO2) and a 43% reduction in carbon monoxide.
After controlling for temperature and apartment-level factors, averages of carbon monoxide for apartments with gas stoves reached concentrations of 1.4 parts per million (ppm) while households with induction stoves had 0.8 ppm over a 24-hour average.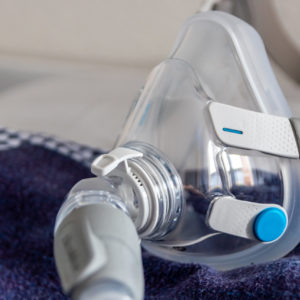 Did You Know?
Millions of Philips CPAP Machines Recalled
Philips DreamStation, CPAP and BiPAP machines sold in recent years may pose a risk of cancer, lung damage and other injuries.
Learn More
During controlled tests in six apartments, three with gas stoves and three with induction stoves, NO2 concentrations increased an average of 197 parts per billion when cooking with gas stoves. When residents cooked a meal on their stoves, NO2 concentrations in kitchens with gas stoves were an average of 190% higher than in kitchens with induction stoves.
The concentrations of NO2 reached in the gas stove apartments were above the US Environmental Protection Agency's outdoor air quality level of 100 ppb, which is considered "unhealthy for sensitive groups." NO2 concentrations in kitchens with induction stoves remained at an average of 14 ppb, which is similar to environmental background levels of NO2.
Residents indicated the induction stoves improved the ease of cooking, saved them time, cooked food faster, were easier to clean, and decreased their reliance on other appliances.
Gas Stove Health Concerns
The pilot program's findings come amid growing concerns over the health effects of gas stoves.
Last month, Australian researchers published a study indicating about one out of every eight cases of childhood asthma could be caused by gas stove emissions. Another study, published in October, found that natural gas stoves often leak hazardous chemicals, such as benzene and other volatile organic compounds, which could increase the risk of cancer.
Earlier this month, Senators Joe Manchin (D-WV) and Ted Cruz (R-TX) introduced a bill to prevent a gas stove ban, despite the health concerns linked to gas stove emissions. Critics say the bill is unnecessary and a waste of time, considering the Biden Administration has already shot down the idea of banning gas stoves.
However, a number of health experts and environmental groups have said moving away from gas stove use should be a goal for the country.
"Reducing our exposure to harmful air pollutants like nitrogen dioxide and carbon monoxide is a public health necessity. It also helps reduce greenhouse gas emissions," explained Sonal Jessel, M.P.H., Director of Policy at WE ACT for Environmental Justice. "That is why we urge attention to this public health crisis. Low-income people and people of color deserve to breathe clean air, including inside their homes, and right now their choices are limited."
"*" indicates required fields