Air Pollution Linked to Heart Risks, Cardiologists Warn
December 19, 2014
By: Martha Garcia
Doctors are warning patients that there is a reason to avoid air pollution that had not previously been considered a risk factor: heart disease. 
The European Society of Cardiologists issued a new position paper on December 9, focusing on air pollution risks and its potential role in causing cardiovascular disease. Twenty experts collaborated on the paper, which was published online in the journal Oxford University Press.
The experts called pollution an avoidable heart risk factor, much like smoking and excess fat, and are warning patients to avoid it as much as possible.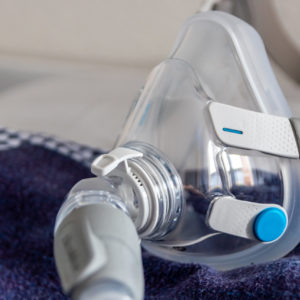 Did You Know?
Millions of Philips CPAP Machines Recalled
Philips DreamStation, CPAP and BiPAP machines sold in recent years may pose a risk of cancer, lung damage and other injuries.
Learn More
The document was a consensus on behalf of the European Society of Cardiology and called air pollution a global burden, focusing on it's worldwide impact. According to the paper, more than 3.1 million deaths globally were attributed to ambient air pollution in 2010.
Ambient air pollution is ranked ninth among modifiable disease risk factors. It was listed above other commonly recognized factors, such as low physical activity, a high sodium diet, high cholesterol and even drug use.
Air pollution accounts for 3.1 percent of global disability adjusted life years. That is an index that measures time spent in a state of reduced health.
Air pollution is also a stimulus and aggravator of other conditions, including asthma, chronic obstructive pulmonary disease (COPD) and lung cancer.
"There is generally less public awareness of its substantial impact on cardiovascular disease," wrote paper collaborators.
Other studies have shown long-term exposure to pollution to increase cardiovascular mortality due to coronary artery disease.
Particulate Matter
Study authors said particulate matter is the biggest concern of pollution contributing to cardiovascular disease, because it can cause inflammation of the lungs. The particles enter the circulatory system, causing inflammation to blood vessels, clots and heart rhythm disturbances.
Air particles are created from road dust, construction work and industrial emissions. They can be created from traffic, power plants and residential burning of oil, coal, or wood heating.
Particulate matter is made up of fine particles known as PM2.5, less than 2.5 micrometers. The World Health Organization established outdoor exposure limit for PM2.5 at an average of 25 micrograms per cubic meter of air over a 24-hour period. In 2013, the U.S. Environmental Protection Agency lowered the 24-hour exposure limit to an average of 12 micrograms.
Research has shown PM2.5 levels are much higher near heavy traffic zones compared to other areas of the same city. Levels can often double, or more, during rush hours.
Authors noted many countries have taken steps to reducing risk factors of cardiovascular disease, including interventions concerning smoking and high blood pressure; but less effort has been made to address air pollution.
Historically, air pollution has been shown to cause cardiovascular problems. The 1952 Great Smog of London led to an increase in cardiovascular death, as well as deaths due to respiratory disease, according to paper authors.
They noted other short-term studies revealed increase risks of cardiovascular concerns in exposure among residents in large urban areas of the world.
They urge people to take specific steps to protect themselves from breathing pollution.
Authors of the paper advise people to protect themselves by walking, cycling, exercising in parks or gardens, instead of near roads with heavy traffic, and by using public transportation, instead of driving cars.
They also advise people to avoid being outside when pollution is at its peak and to pay attention to the Air Quality Index, which rates the level of air pollution.
The group also recommends ventilation systems with filtration systems, because a portion of outdoor pollution can penetrate buildings.
"*" indicates required fields