Airbag Recall Lawsuits Filed Against Takata, Honda, Other Auto Makers
October 29, 2014
By: Irvin Jackson
At least two new class action lawsuits have been filed over recent problems with Takata airbags used in vehicles sold by Honda and other auto makers, alleging that the manufacturer knew that the airbags may over-inflate and explode as early as 2001, yet failed to correct the defect or warn consumers and the auto industry.
The Takata airbag recall lawsuits include one filed by 16 different plaintiffs in federal court in Florida on Monday, and another claim filed by five plaintiffs in the Central District of California.
The complaints follow a string of airbag recalls, which have affected about 7.8 million vehicles sold by Honda, Toyota, Chrylser, Ford, General Motors, Mazda, Mitsubishi and Subaru.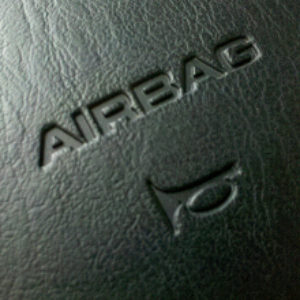 The Japanese parts supplier faces mounting legal claims brought on behalf of vehicle owners and potential injury and wrongful death claims brought on behalf of individuals who had one of the defective airbags explode and send shrapnel or other debris into the passenger compartment. At least four deaths and 139 injuries have been linked to the airbags.
The class action lawsuit filed in California, which also names Honda as a defendant, claims that Takada officials knew about the airbag overinflation problem as early as 2001, pointing to a recall issued that year involving airbags used in Isuzu vehicles. Those Takata airbags also had overinflation problems, which caused them to explode.
Investigators are reportedly looking into Takata's use of a propellant called aluminum nitrate, which some say can react more violently than expected in humid conditions.
The U.S. National Highway Traffic Safety Administration (NHTSA), which is conducting a probe of the recalls, has reported that Takata airbag problems seem to be particularly concentrated in humid climates.
The agency issued a consumer advisory last week, urging owners of vehicles with Takata airbags to heed the recalls and have them replaced. However, the NHTSA is also under scrutiny, facing accusations that it failed to respond quickly and adequately enough to Takata airbag problems.
There are also questions about whether the NHTSA probe is wide enough. The agency is currently investigating Takata airbags installed in vehicles made between 2000 and 2007. However, documents have surfaced indicating that the problem may stretch into later models, affecting cars manufactured as recently as 2011. Internal emails show Takata executives chastised its Montclova, Mexico manufacturing plant after a defective weld was discovered in a Takata air bag that made it from the parts supplier all the way to the manufacturer.
Nancy

March 5, 2017 at 2:18 pm

My driver side airbag was replaced in August 2016. However, the passenger airbag is still not available. I am getting quite concerned about this. Is there an available remedy?
"*" indicates required fields