Risk of Exploding Air Bags in Millions of Vehicles, Results in NHTSA Review
June 16, 2014
By: Russell Maas
Government highway safety officials have opened an investigation into potentially dangerous air-bag inflators used in millions of vehicles, which may fire out pieces of shrapnel toward passengers when they deploy.
The air bag investigation (PDF) was opened by the U.S. Department of Transportation's National Highway Traffic Safety Administration (NHTSA) on June 11, following at least six consumer complaints that suggested air bags contained in various makes and models of vehicles may rupture and cause serious injuries for drivers and passengers.
The problem caught the NHTSA's attention following a number of different recalls issued by automakers involving air-bag deployment issues in vehicles featuring air bags manufactured by Takata Corporation. Over the last five years, more than 7 million vehicles have been impacted by Takata air-bag recalls, and that number is likely to continue to grow.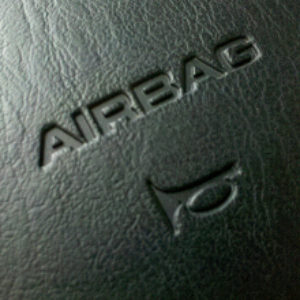 It is unclear how many more vehicles will ultimately be affected, but the investigation is looking at cars made by Honda, Nissan, Mazda, Chrysler, and Toyota.
On June 11, Toyota Motor Corp recalled over 766,000 vehicles sold outside of Japan, due to faulty Takata air-bag inflators that were previously recalled due to a risk of malfunctions. As part of the June 11th recall, Toyota also recalled an additional 650,000 vehicles in Japan with potentially dangerous Takata air-bag inflators.
Last week, Honda Motors also announced it is expecting to recall more than a million vehicles by the end of the month, due to the risk that Takata air-bag inflators may fire shrapnel toward passengers.
Details of the investigation have not been released, but Reuters reported that Honda spokeswoman Akemi Ando stated the company is conducting an investigation as quickly as possible to decipher whether there are more vehicles that should be added to the recall. Reuters indicates that Honda is researching on its own how many vehicles may be affected and where they are located.
The Honda recall details have not been fully disclosed but the recall announcement is anticipated to be released by the end of June.
History of Recalls
A Takata air bag recall issued in April 2013, affected a combined 3.3 million Toyota, Honda, Nissan, General Motors and BMW vehicles. That recall came following reports of Takata air-bags exploding and shooting scrap metal toward passengers.
During the investigation, Honda Spokeswoman Akemi Ando claimed the exploding air-bags were caused by parts being stored improperly, allowing them to be exposed to humidity.
In 2011, another Honda air bag recall was announced that affected 273,000 vehicles due to exploding airbag fears. That was an expansion of a 2009 recall for the same problem, which had already been expanded once before in February 2010.
The NHTSA's Office of Defects Investigation says there have also been six recent reports of the airbags spontaneously rupturing in predominately humid regions such as Florida and Puerto Rico. The report indicated the Takata air-bags rupturing in vehicles models as old as 2001.
The NHTSA says its investigation will aim to collect all known facts from the supplier and the manufactures in attempt to find out how many vehicles and which vehicles were equipped with the faulty inflators during the same period of time as the reports.
Photo Courtesy of vvvracer / C.C. by 2.0
"*" indicates required fields