Endo to Pay $830 Million to Settle AMS Vaginal Mesh Lawsuits
May 01, 2014
By: Irvin Jackson
Endo Health Solutions has agreed to pay $830 million to settle the majority of all vaginal mesh lawsuits filed against its American Medical Systems (AMS) subsidiary.  
The medical device manufacturer announced the AMS mesh settlement agreement on Wednesday, a day after the FDA announced plans to reclassify all vaginal mesh implants as high-risk medical devices.
There are currently about 22,000 AMS mesh lawsuits pending in courts throughout the country. All of the claims involve similar allegations that the surgical mesh used for transvaginal treatment of pelvic organ prolapse and stress urinary incontinence are dangerous and defective, carrying an unreasonable risk of infections, organ perforation, and erosion of the mesh into the vagina.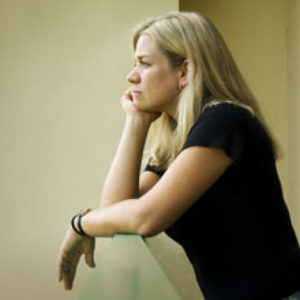 While some of the cases are scattered throughout state courts nationwide, most of the AMS mesh litigation is pending in the federal court system, where all cases are centralized before U.S. District Judge Joseph Goodwin in the Southern District of West Virginia as part of an MDL, or Multidistrict Litigation.
Judge Goodwin is also presiding over six other vaginal mesh MDLs, which involve similar lawsuits against other manufacturers, including Ethicon, Boston Scientific, C.R. Bard, Cook Medical, Coloplast and Neomedic.
Endo acquired AMS in April 2011 for about $2.6 billion, as the lawsuits over vaginal mesh and bladder sling products previously sold by the company were beginning to mount. Among products marketed by AMS for transvaginal treatment of POP and SUI were the AMS Pedigree, AMS Apogee, and AMS Elevate implants.
In the statement released this week, Endo estimates that the agreement to settle will resolve about 20,000 AMS mesh claims, but the company is not admitting liability or fault.
Endo indicates that it already had $520 million set aside for the litigation, and that another $625 million is being designated to pay for the remainder of the costs associated with the cases.
Tens of Thousands of Vaginal Mesh Cases Remain
Even without the agreement to settle AMS mesh lawsuits, other manufacturers still face tens of thousands of claims brought by women nationwide.
According to the latest case list (PDF) released by the court on April 15, Judge Goodwin is currently presiding over more than 14,679 Ethicon Gynecare mesh lawsuits, 9,776 Boston Scientific mesh lawsuits, 7,096 Bard Avaulta mesh lawsuits, 1,267 Coloplast mesh lawsuits, 173 Cook Medical mesh lawsuits and about 25 Neomedic Pelvic mesh lawsuits. Those numbers do not include thousands more filed in state courts nationwide.
A series of cases are being prepared for early trial dates in the federal court system involving several of these manufacturers, and several lawsuits have already gone to trial.
Earlier this month, a Texas jury awarded $1.2 million to a woman who claimed to have suffered injuries due to complications from the Ethicon TVT-O transvaginal mesh. The company is a subsidiary of Johnson & Johnson.
In February 2014, another Ethicon mesh trial ended a defense verdict, after Judge Goodwin issued judgment as a matter of law following the presentation of the plaintiff's case, finding that insufficient evidence was presented to establish that a defect with the TVT mesh caused the plaintiff's injury. At least two other federal trials involving Ethicon mesh are expected to begin later this year.
In July 2013, a federal jury awarded $2 million in damages against Bard, including punitive damages. A second Bard case settled during the first day of trial for an undisclosed sum, and a third bellwether trial against Bard is set to begin on May 19.
A New Jersey state court jury awarded $11.1 million in damages against Ethicon in March 2013. In July 2012, a California state court jury awarded $5.5 million in damages against C.R. Bard.
Following a number of bellwether trials, if the other manufacturers do reach agreements to settle vaginal mesh cases, Judge Goodwin may begin remanding cases back to U.S. District Courts throughout the country.
"*" indicates required fields