Amtrak Train Derailment In Philadelphia Kills 6 and Hospitalizes 200
May 13, 2015
By: Russell Maas
An Amtrak train carrying nearly 240 passengers derailed in the Port Richmond neighborhood of Philadelphia late on Tuesday evening, killing at least six people and sending about 200 others to nearby hospitals and shock trauma centers. 
According to the U.S. Department of Transportation, Amtrak Northeast Regional Train 188 was traveling from Washington to New York last night, carrying 238 passengers and five crew members, when all seven cars derailed shortly after 9:00 p.m.
As of Wednesday morning, local authorities and National Transportation Safety Board (NTSB) officials are reportedly still at the scene in an attempt to account for all passengers and determine the exact cause of the train crash.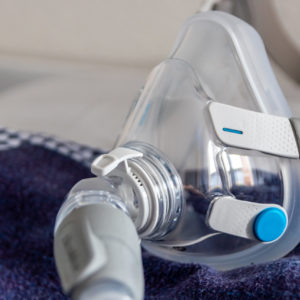 Did You Know?
Millions of Philips CPAP Machines Recalled
Philips DreamStation, CPAP and BiPAP machines sold in recent years may pose a risk of cancer, lung damage and other injuries.
Learn More
The deadly accident has halted Amtrak service between New York and Philadelphia, according to an Amtrak press release.
Six people are confirmed dead and another 200 passengers were hospitalized, with several listed in critical condition. Some passengers on the Amtrak train are still listed as missing.
Witnesses on the scene reported seeing individuals with blood covering their faces and complaining of neck pain, while others were being rolled to ambulances on stretchers.
Local authorities reported witnessing passengers climbing out of broken windows on overturned cars as they arrived on the scene. Most passengers not severely injured were able to exit through train car windows, however rescue workers had to cut through the passenger cars to rescue other survivors.
Philadelphia Mayor Michael Nutter called the scene an "absolute, disastrous mess" and indicated that he had never seen anything like this in his life. Nutter reported that the train cars were in various stages of disarray and some looked ripped apart.
Reports from the U.S. Department of Transportation have confirmed that all seven cars derailed, adding that the engine and two cars were left standing upright, three cars were tipped over on their sides, and one car was nearly flipped over on its roof while the seventh car was left leaning against others.
Passenger statements have collaborated that the train was traveling normally and just seconds before the derailment the cars began to shake before sending laptops, cell phones, and personal belongings through the air.
One occupant reported seeing passengers thrown down the length of the train cars and reported two women had become stuck in the overhead luggage racks following the impact. One passenger in the second to last car reported that it felt as if the train was traveling too fast around the curve and she could feel the train car begin to tip before she was thrown into a nearby passenger.
The Amtrak train derailment occurred at a bend in the tracks known as the Frankford Junction inside the Port Richmond town of Philadelphia. This curve is part of the Northeast Corridor, which is the nation's busiest passenger line in the country that runs from Washington to Boston.
Transportation analyst, Matthew Wald, said this particular area is an extremely heavily used stretch of track and that there have been troubles keeping it in a state of good repair.
The NTSB immediately deployed an investigative team to the scene of the accident, in addition to the Federal Railroad Administration's team of eight investigators. The agencies will begin a thorough evaluation of the derailment to determine the cause.
Mayor Nutter announced that services between Philadelphia and New York City will remain suspended for most likely the rest of the week due to the wreckage and downed power lines. More information will become available as the investigations continue. Individuals seeking information about the derailment and operation status may contact the Amtrak hotline at 1-800-523-9101.
"*" indicates required fields