Dietary Supplements May Make False Claims to Treat Brain Injury: FDA
January 07, 2014
By: Martha Garcia
Federal health regulators are warning that the makers of Antabloc and other similar products may be making unwarranted and dangerous claims that suggest the dietary supplements should be used to treat, cure or prevent a concussion or traumatic brain injury (TBI).   
In a consumer update issued December 31, the FDA advised consumers to avoid dietary supplements for treatment of brain injuries, indicating that Antabloc and other products on the U.S. market are untested, unproven and potentially dangerous for this use.
The agency reported that regulators are monitoring the marketplace and will take action against the companies as necessary. The first step of enforcement has been enacted in several cases, with the FDA issuing warning letters to companies violating federal law.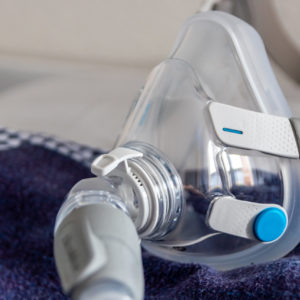 Did You Know?
Millions of Philips CPAP Machines Recalled
Philips DreamStation, CPAP and BiPAP machines sold in recent years may pose a risk of cancer, lung damage and other injuries.
Learn More
"We're very concerned that false assurances of faster recovery will convince athletes of all ages, coaches and even parents that someone suffering from a concussion is ready to resume activities before they are really ready," said Gary Coody, FDA's National health Fraud Coordinator.
The U.S. Department of Defense first raised concerns about supplements marketed for the treatment of concussion, a common concern for wounded veterans. This prompted a heightened level of surveillance on the nearly 85,000 dietary supplements on the market; particularly ones claiming to treat concussion or head injuries.
Antabloc Health Concerns
The FDA recently sent a warning letter to Star Scientific, Inc., regarding the dietary supplement Antabloc, saying the company was making illegal claims that the supplement treats inflammatory bowel disease, including Crohn's disease and ulcerative colitis. The FDA accused the company of also claiming that Antabloc works as an anti-inflammatory that aids in the treatment of concussion and traumatic brain injury. The agency maintains the claims are unfounded and warns that it may be dangerous to consumers.
Antabloc contains anatabine, an ingredient the FDA says is a new product and subject to premarket approval. The product also contains turmeric and high levels of omega-3 fatty acids, a supplement that the FDA recommends a maximum of only 3 grams per day, citing an increased risk of bleeding, heightened cholesterol and problems controlling blood sugar levels.
Star Scientific was also at the center of a recent scandal involving Virginia Governor Robert McDonnell, who reportedly received nearly $160,000 in gifts, loans and campaign contributions in exchange for help promoting the product.
In addition to Antabloc, the FDA is warning consumers to avoid taking any supplements which claim to promote faster healing following a concussion. Warning letters were issued to several companies who must correct advertising or face legal action, including seizure and injunction.
Concussion or traumatic brain injury is caused by a blow to the head or violent shaking of the head and upper body. Officials warn concussion warrants proper diagnosis and treatment by health care professionals.
Concussion injuries have remained at the forefront of media attention following lawsuits by professional football players, as well as studies which have revealed the side effects of concussion linger for months following the initial injury. Recent research has found that even mild injuries resulted in brain damage.
Long term affects may include subsequent concussion, causing a cumulative effect on the brain. These effects may result in brain swelling, permanent brain damage, long term disability and death.
"*" indicates required fields