Antibiotic Aortic Aneurysm, Dissection Risk Examined in New Study
April 23, 2018
By: Irvin Jackson
The findings of a large, nationwide cohort study appear to confirm the risk of aortic aneurysm and dissection associated with fluoroquinolone antibiotics, indicating that users of drugs like Avelox, Levaquin and Cipro may be more likely to experience the severe and potentially life-threatening complications within sixty days of starting treatment.
In a report published byThe BMJ (formerly the British Medical Journal), Swedish researchers indicate that individuals prescribed a controversial class of antibiotics known as fluoroquinolones are two-thirds more likely to experience an aortic aneurysms and dissections, with the risk largely driven by cases of aortic aneurysm.
Aortic aneurysm is a painful and potentially serious condition involving a bulge in the aorta, where the walls of the artery have weakened. They can cause severe chest pain, as well as carry the risk of rupturing. Aortic dissections are similar, but potentially more serious and life-threatening condition, involving degradation within the layers of the aorta. Both pose a serious health risk and usually require invasive surgery to treat.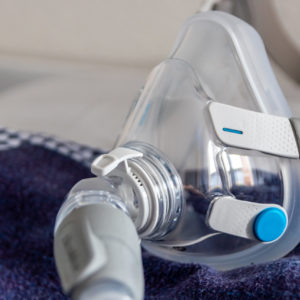 Did You Know?
Millions of Philips CPAP Machines Recalled
Philips DreamStation, CPAP and BiPAP machines sold in recent years may pose a risk of cancer, lung damage and other injuries.
Learn More
Researchers looked at data on more than 360,000 treatment episodes involving the use of fluoroquinolones, mostly the antibiotic Cipro, from July 2006 to December 2013. They matched that data to an equal number of cases involving the use of the antibiotic amoxicillin, and looked for incidents of admission to a hospital or emergency department, or death, due to an aortic aneurysm or dissection within 60 days after the start of the treatments.
According to their findings, patients given Cipro, Levaquin or Avelox were 66% more likely to have an aortic aneurysm or dissection than those given amoxicillin. That translated to 1.2 cases of aortic aneurysm or dissection per 1,000 person years for those given flouroquinolones; up from 0.7 cases among those given amoxicillin.
Researchers found that much of the risk was tied to aortic aneurysm, which was associated with nearly a doubled risk.
The study's findings also indicate that the risk is highest during the first 10 days, when the patients are actually taking the antibiotics, which are usually given as a 10-14 day treatment.
"Our study supports the notion that fluoroquinolone use could be associated with an increased risk of aortic aneurysm or dissection," the researchers determined. "Before these results are used to guide clinical decision making, the collective body of data on this safety issue should be scrutinised by drug regulatory authorities and weighed, together with other safety issues with this drug class, against the benefits of treatment; this will support appropriate clinical treatment recommendations."
Antibiotic Side Effects
Concerns about the risk of aortic dissection and aortic aneurysm with fluoroquinolones emerged in late 2015, following the publication of a report in the medical journal JAMA Internal Medicine, which found that current use of Levaquin, Avelox or other similar antibiotics was associated with a two-fold increased risk of suffering an aortic aneurysm or dissection injury.
That research was initiated to examine whether the known risk of collagen degredation associated with fluoroquinolones, which have previously been associated with reports of tendon ruptures and retinal detachment, may also cause problems with the aorta, which is the main artery of the body, supplying oxygenated blood to the circulatory system.
The FDA issued a major fluoroquinolone antibiotics warning in May 2016, due to a variety of "disabling and potentially serious side effects," which led the agency to conclude that the risks may outweigh the benefits associated with using the medications to treat uncomplicated infections.
That warning concerned reports of permanent nerve damage, known as peripheral neuropathy, as well as tendon ruptures and other health risks. However, the statement did not address concerns about the risk of aortic aneurysm and aortic dissection from the antibiotics, which emerged with the publication of an independent study months earlier.
In May 2017, the FDA issued another drug safety communication indicating that it found no link between Cipro and similar antibiotics and an increased risk of aortic aneurysm and aortic dissection. However, this latest study seems to provide some additional information about the potential link and biological mechanism, which may cause the regulatory agency to re-evaluate the prior communication.
There are currently hundreds of Levaquin lawsuits, Avelox lawsuits and Cipro lawsuits filed throughout the federal court system over side effects allegedly caused by the antibiotics, and a number of lawyers have also been investigating potential cases over the past two years for individuals diagnosed with an aortic aneurysm or dissection injury.
"*" indicates required fields