Frequent Antibiotic Use Side Effects Linked to Obesity Risk: Study
October 29, 2015
By: Martha Garcia
Children who are frequently given antibiotics may be more prone to gain weight than children who do not receive the drugs, according to the findings of new research. 
In a study published online by the International Journal of Obesity on October 21, researchers indicate that among children who took antibiotics during the study period, those children not only were more likely to gain weight, but they typically kept the weight on in adulthood if they received more frequent rounds of antibiotics.
Researchers used electronic health record data involving 163,820 children between three and 18 years of age, which included information on body mass index (BMI), height and antibiotic prescriptions. The study focused on pediatric exams between 2001 and 2012.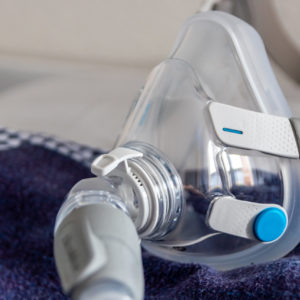 Did You Know?
Millions of Philips CPAP Machines Recalled
Philips DreamStation, CPAP and BiPAP machines sold in recent years may pose a risk of cancer, lung damage and other injuries.
Learn More
Overall, antibiotics were commonly prescribed to children, according to conclusions reached by the lead author of the study, Brian Schwartz of the Johns Hopkins Bloomberg School of Public Health. The practice raises concerns, since the findings also suggest that antibiotic use early in life is linked to weight gain.
The study focused on antibiotic prescriptions to determine if they had a temporary or reversible affect on weight gain, or to see if the weight gain was long lasting.
More than 30,000 children, or one in five, had taken antibiotics seven or more times. By age 15, those children gained an average of three pounds more than those who had not taken any antibiotics.
"The results suggest that antibiotic use may influence weight gain throughout childhood and not just during the earliest years as has been the primary focus of most prior studies," said Schwartz.
Children who took antibiotics regularly were more likely to gain weight and keep the weight on by the time they reached age 18. Children who took high doses of antibiotics were also at risk of putting on more weight than those who didn't take antibiotics.
Researchers also found when classes of antibiotics were considered, the largest weight gain by 15 years of age was seen with the use of macrolides, which are a class of antibiotics that include; erythromycin, clarithromycin and azithromycin. They are often prescribed for respiratory infections, skin and soft tissue infections and are a common substitute for patients with a penicillin allergy.
The findings come amid increasing concerns about the risks associated with overuse of antibiotics, which may lead to the creation of drug-resistant bacteria that could become a threat to human health. Several reports have suggested that many doctors to treat infections likely caused by viruses, which are unaffected by antibiotics.
In April, a study published in the medical journal Pediatrics found pediatric neonatal intensive care units (NICUs) may be giving newborns too many antibiotics. This poses a long-term risk for antibiotic-resistant bacteria, and the findings of this latest research suggest it may also contribute to weight gain.
No explanation for the link between antibiotic use and weight gain in children was found in this new study. However, researchers say the compounds used in the antibiotics may be the key.
Antibiotics, while killing harmful strains of bacteria also destroy good bacteria, causing permanent changes in the bacterial balance in the digestive tract. This then modifies how food is broken down and absorbed in the body, also the way calories are assimilated.
"*" indicates required fields