Antibiotic Use May Reduce Childhood Vaccine Effectiveness: Study
May 05, 2022
By: Martha Garcia
According to the findings of a new study, giving antibiotics to babies may have an unintended side effect; potentially weakening the effectiveness of future childhood vaccinations.
Antibiotics may reduce a child's ability to produce infection-fighting antibodies that are created in the body after receiving a vaccine at a young age, researchers warn in a study published last week in the medical journal Pediatrics.
Researchers from the Rochester General Hospital Research Institute in New York studied 560 children ages six months to 24 months from 2006 to 2016. They compiled data concerning antibiotic prescriptions from medical records and vaccine antibody measurements relative to diphtheria-tetanus-acellular pertussis (DTaP), inactivated polio (IPV), Haemophilus influenzae type b (Hib), and pneumococcal conjugate (PCV) vaccines.
Infants who took antibiotics before the age of two had fewer vaccine antibodies for DTaP and PCV vaccines in their system compared to children not given antibiotics. These children, overall, had lower levels of vaccine antibodies, below the levels considered protective for children at that age. This was especially the case if the children received antibiotics before they turned one year old.
The levels of each vaccine were reduced if a child took antibiotics. Before getting a booster, the vaccine antibodies for DTaP were reduced by 6%, for Hib by 7%, for IPV by 11%, and for PCV by 10%.
After the children received a booster, antibodies were reduced by 18% for DTaP, 21% for Hib, 19% for IPV, and 12% for PCV.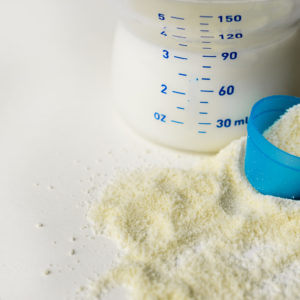 Childhood vaccines work by exposing the body to weakened or dead versions of the pathogen to help the body to build antibodies to the pathogen so that if the child is exposed to it later on, they can fight off infection. Vaccines are key to fighting diseases like polio, measles, mumps and chickenpox, and are highly effective.
Most children were prescribed antibiotics in the first two years of life, which is the time when vaccine-induced immunity develops. Prior research has shown children have a different response to vaccines and the antibody production varies from child to child. The new study helps to add context to why the antibody response varies in children. However, more research is needed to fully understand the process.
It is unclear if antibiotic use is linked to more breakthrough infections or simply hinders antibody production, but it seems the medication temporarily kills the beneficial bacteria that lives in the body and gut, which is crucial to immune function and immune system development at that age.
"*" indicates required fields