Initial Status Conference This Week in Antibiotic Litigation Over Peripheral Neuropathy Risk
January 11, 2016
By: Austin Kirk
Lawyers involved in the federal lawsuits brought on behalf of individuals who developed peripheral neuropathy from antibiotics that are part of a popular class of medications known as fluoroquinolones, are set to meet this week for the first time with the U.S. District Judge assigned to preside over the litigation.
In August 2015, the U.S. Judge Panel on Multidistrict Litigation established coordinated pretrial proceedings in the federal court system for all Levaquin lawsuits, Avelox lawsuits and Cipro lawsuits filed on behalf of former users who indicated they suffered debilitating nerve damage following use of the antibiotics.
Cases filed in U.S. District Courts nationwide have been centralized as part of a federal multidistrict litigation (MDL), before U.S. District Judge John R. Tunheim in the District of Minnesota to reduce duplicative discovery, avoid conflicting pretrial rulings and to serve the convenience of the witnesses, parties and the courts.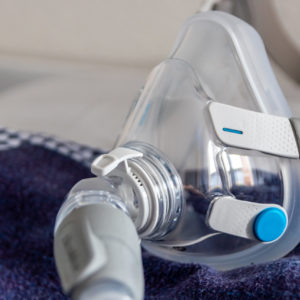 Did You Know?
Millions of Philips CPAP Machines Recalled
Philips DreamStation, CPAP and BiPAP machines sold in recent years may pose a risk of cancer, lung damage and other injuries.
Learn More
There are already about 250 complaints pending before Judge Tunheim, who is set to meet with lawyers involved in the litigation for an initial status conference on January 12. While the meeting was originally set for December 8, it was previously delayed and rescheduled for this Tuesday.
According to a joint agenda (PDF) submitted by the parties in advance of the conference, the Court is expected to discuss the status of the docket in the MDL, filing procedures, pending motions and other organizational issues as the peripheral neuropathy litigation continues to grow.
The parties have proposed that Judge Tunheim set a deadline for later this month for any applications to be filed by attorneys who wish to serve in leadership roles in the litigation, taking certain actions during the coordinated discovery and pretrial proceedings that will benefit all plaintiffs.
As antibiotic nerve damage lawyers continue to review and file claims for individuals diagnosed with peripheral neuropathy following use of Levaquin, Avelox, Cipro or other fluoroquinolone antibiotics, it is ultimately expected that several thousand cases will be brought on behalf of plaintiffs throughout the U.S.
It is expected that Judge Tunheim will eventually establish a "bellwether" program, where a small group of representative cases will be prepared for early trial dates in the MDL. While the outcomes of these bellwether trials will not be binding in other cases, they would help the parties gauge how juries may respond to certain evidence and testimony that is likely to be repeated throughout the litigation.
Risk of Peripheral Neuropathy with Levaquin, Avelox and Cipro
Each of the lawsuits over the antibiotics involve similar allegations, indicating that the manufacturers failed to adequately warn about the risk of long-term nerve damage users may face after taking Levaquin, Avelox, Cipro or other medications that are part of a class of antibiotics known as fluoroquinolones.
The peripheral neuropathy litigation has emerged since the FDA required new warnings for all fluoroquinolone-based antibiotics in August 2013.
While prior warnings provided with drugs indicated that some users experienced nerve damage, the drug makers suggested that the problems were rare and often resolved when the antibiotic was no longer used. The FDA required the makers of all fluoroquinolones to provide information about the long-term risk of peripheral neuropathy from the antibiotics, indicating problems may last for months or years after an individual stops taking the drug.
Peripheral neuropathy involves damage to the nerves that may impair sensation, movement and other aspects of health. This may leave users with persistent pain, burning, tingling, numbness, weakness and sensitivity to light touches, temperature and motion in the arms and legs, as well as other problems that cause a major disruption to daily activities.
In November, at an FDA Advisory Committee hearing, advisors to the agency recommended that even more stringent warning labels be required about the potential side effects of the antibiotics, alerting the medical community to the risk of what FDA reviewers called Fluorquinolone-Associated Disability (FQAD), which drug experts at the agency say is a "constellation" of linked adverse side effects associated with the drugs.
The fluoroquinolone disability affects healthy individuals who take Levaquin or a similar antibiotic and then suffer peripheral neuropathy, tendon ruptures, heart problems , skin problems or other debilitating side effects as a result. These adverse events can lead to permanent disability and disruption of quality of life, FDA investigators warn.
Plaintiffs allege that the makers of Levaquin, Avelox and Cipro should have provided these warnings years ago, noting that the first indication of a possible link between long-term peripheral neuropathy and fluoroquinolone antibiotics came in a study published in 2001. If adequate warnings had been provided about the risk of permanent neuropathy problems, plaintiffs indicate that they may have avoided painful and debilitating injuries.
"*" indicates required fields