A Third Of Older Americans Still Do Not Understand When Antibiotics Should Be Used: Study
March 11, 2021
By: Martha Garcia
While older adults generally acknowledge that it is important to be cautious about taking antibiotics, new research suggests that many still incorrectly believe the drugs should be taken for cold or flu, and commonly use leftover pills without consulting a doctor first, which may pose serious long-term health risks.
A recent survey found half of participants 50 and older said they had gotten a prescription for antibiotics in the past two years for a respiratory condition, which typically cannot be treated by antibiotics. The data also indicated that most participants agreed doctor's overprescribe antibiotics, but admitted they would request antibiotics form their doctor if they had a cold or flu.
Overuse of antibiotics posers serious health concerns, increasing the risk of "superbug" infections that are resistant to existing treatments and very difficult to treat. As a result, the medical community has focused substantial efforts in recent years on curbing the prescription of antibiotics for conditions they are not effective at treating. However, many older adults also acknowledge the the hold onto remaining pills from prior prescriptions, and may take them on their own in the future.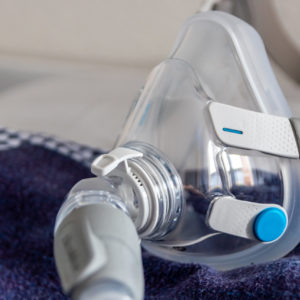 Did You Know?
Millions of Philips CPAP Machines Recalled
Philips DreamStation, CPAP and BiPAP machines sold in recent years may pose a risk of cancer, lung damage and other injuries.
Learn More
In findings published last month in the medical journal Infection Control and Hospital Epidemiology, researchers from the University of Michigan's Institute for Healthcare Policy and Innovation examined data from the National Poll on Healthy Aging, involving Americans between the ages of 50 and 80. The study included responses from more than 2,200 adults who were asked if they had received a prescription for an antibiotic at least once in the last two years. They were also asked about their past antibiotic use practices prior to the two-year window.
Roughly 91% of older adults said they are cautious about using antibiotics, and 89% acknowledged that overuse of antibiotics can lead to antibiotics no longer being effective for the illnesses they are meant to treat, leading to the proliferation of superbugs. However, despite the risks, antibiotics are still widely prescribed inappropriately.
According to the survey data, 56% of adults said doctors overprescribe antibiotics, but 41% said if they went to a doctor for a cold or flu they would expect the doctor to prescribe antibiotics. Nearly one-third of patients said they believe antibiotics can help treat a cold or flu. However, research indicates viral illnesses like a cold or flu are not treated by antibiotics. Antibiotics only work to kill bacterial infections, not viral.
Despite the widespread belief antibiotics should be used cautiously, most adults admitted to using antibiotics for something other than the original intended purpose. Nearly half of adults had at least one prescription for antibiotics in the past two years. Half of those adults said at least one prescription was for a respiratory condition, which is also typically not treated with antibiotics.
About 13% of older adults who filled a prescription for antibiotics said they had leftover medication, even though antibiotics are prescribed in courses meant to be taken until all the pills are finished. Furthermore, 65% of adults with leftover antibiotics said they kept them and 60% said they kept them in case they needed to use them in the future.
Ending a prescription early without completing the full course can allow the bacteria to survive and become resistant to antibiotics in the future. Antibiotic-resistant infections lead to more than 35,000 deaths in the United States every year.
Nearly one in five adults said they had taken antibiotics without talking to a doctor first. Most of those adults said they had taken their own leftover antibiotics. Of the adults who took their own antibiotics, half of them said they did so without talking to their doctor first.
Researchers say the findings highlight the need for careful guidance from doctors to older adults about appropriate use of antibiotics to completion and the disposal of untaken doses.
Brigitta

March 16, 2021 at 3:46 am

Why is not more care given when prescriptions are handed out by doctors. They of all people should know when antibiotics don't work....... They also always give way too much in my opinion. Let's put the blame where it belongs.
"*" indicates required fields