Antibiotics May Increase Risk of Juvenile Arthritis in Children: Study
July 27, 2015
By: Martha Garcia
The findings of new research suggest that use of antibiotics among children may increase the risk of developing juvenile arthritis. 
In a study published last week in the medical journal Pediatrics, researchers from the United Kingdom found that children given courses of antibiotics experienced twice the rate of juvenile idiopathic arthritis. Any antibiotic exposure, in fact, was associated with an increased risk of juvenile arthritis.
Researchers conducted a nested case-controlled study, analyzing the records of more than 450,000 patients in the UK medical records database.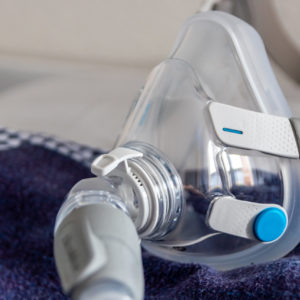 Did You Know?
Millions of Philips CPAP Machines Recalled
Philips DreamStation, CPAP and BiPAP machines sold in recent years may pose a risk of cancer, lung damage and other injuries.
Learn More
The study focused on 152 children diagnosed with juvenile arthritis between the ages of one and 15 years old, who were diagnosed between 1994 and 2013. The patients were randomly selected from general practices with at least once case of juvenile arthritis. Researchers excluded patients with inflammatory bowel disease, immunodeficiency or other systemic rheumatic diseases.
Children who took antibiotics had twice the risk of developing juvenile arthritis compared to children the same age who were not prescribed the drugs. A child's risk tripled after taking five courses of antibiotics.
A study published last year linked antibiotics to the majority of Clostridium difficile (C. diff) infections in children. Antibiotic use was associated with three-quarters of the C. diff infections in children.
In the new study, the effects were found to be dose-dependent and the strongest link was found for exposures within one year of diagnosis. The risk increased with the number of antibiotic courses children were prescribed.
Nonbacterial and antimicrobial agents, anti-fungal and antiviral medications, were not associated with juvenile arthritis.
Researchers found upper respiratory tract infections treated with antibiotics were more strongly associated with juvenile arthritis than untreated upper respiratory tract infections.
Antibiotic Side Effects
The results of the study link antibiotics as a trigger for juvenile arthritis in a small subset of children already prone to the disease. However, the researchers caution parents not to worry since the majority of the children who take antibiotics will not develop arthritis.
Research published in the journal Pediatrics published in 2012 linked taking antibiotics at a young age to an increased risk of developing debilitating bowel disorders later in life. The study linked antibiotics to an increased risk of inflammatory bowel disease.
Between 4,300 to 9,700 U.S. children under the age of 16 are diagnosed with juvenile arthritis each year, according to the U.S. Centers for Disease Control and Prevention (CDC). The autoimmune condition may cause pain and swelling to the joints or other symptoms, such as fevers, rash and eye inflammation.
Genetics account for only one-quarter of the cases of juvenile arthritis, so researchers are now turning to other factors, including environmental triggers. Researchers speculate infections may cause the arthritis or children who develop arthritis also get more infections because their immune system is already compromised.
Antibiotics affect billions of cells and can cause systemic inflammation and irritation in children. Side effects include allergic reactions, diarrhea and even obesity and other chronic diseases.
Overuse of antibiotics is associated with the rise of antibiotic-resistant bacteria. More than 23,000 Americans die from infections resistant to antibiotics every year.
Researchers warn not to use antibiotics unless it is absolutely necessary. A study also published in the journal Pediatrics revealed neonatal intensive care units (NICU) may over-prescribe antibiotics to newborns, posing long term risks to the children.
At times antibiotics are needed, the goal is to pick the most targeted type of antibiotic with the least side effects for the shortest duration possible. However, over prescribing practices when antibiotics are not needed are leading to the development of super bugs that are resistant to antibiotics.
"*" indicates required fields