Antidepressant Use Late in Pregnancy Linked to Bleeding Risk: Study
August 30, 2013
By: Irvin Jackson
The use of certain antidepressants during the late stages of pregnancy may increase the risk of women suffering bleeding problems, with side effects of Effexor potentially carrying the largest risk, according to the findings of new research.  
In a study published last week in the British Medical Journal, Harvard researchers suggested that pregnant women who are taking antidepressants at the time they give birth run a larger risk of suffering postpartum hemorrhaging than those who do not take the drugs.
The findings are the latest in a number of studies that indicate pregnancy use of antidepressants, including those known as selective serotonin reuptake inhibitors (SSRIs), which include popular drugs like Paxil, Prozac and Zoloft, carry dangerous side effects for women and their children.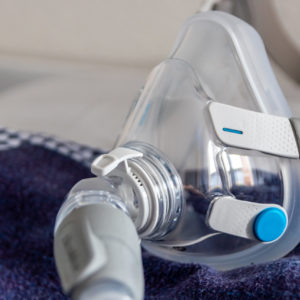 Did You Know?
Millions of Philips CPAP Machines Recalled
Philips DreamStation, CPAP and BiPAP machines sold in recent years may pose a risk of cancer, lung damage and other injuries.
Learn More
The study looked at data on 106,000 pregnant women between the ages of 12 and 55 who were diagnosed with mood or anxiety disorder. They divided the women based on how recently before delivery they were exposed to antidepressants.
Researchers found that women who took no antidepressants had a 2.8% risk of bleeding problems after delivery. However, those who took non-SSRIs at the time of delivery had a 3.8% risk and those who took SSRIs at the time of delivery had a 4.0% risk of bleeding problems. The use of Effexor carried the highest risk, with a 1.9-fold increased risk; nearly double the risk of postpartum hemorrhaging experienced by women who took no antidepressants.
"Compared with no exposure, women with current exposure to serotonin reuptake inhibitors had a 1.47-fold increased risk of postpartum hemorrhage and women with current non-serotonin reuptake inhibitor exposure had a 1.39-fold increased risk," the researchers determined. "All types of selective serotonin reuptake inhibitors available for analysis and [Effexor], a serotonin norepinephrine reuptake inhibitor, were significantly associated with postpartum hemorrhage."
Other Antidepressant Risks From Pregnancy Use
The study is just the latest to highlight concerns about the safety of using certain antidepressants during pregnancy. In addition to potential health concerns for the mother highlighted by this most recent research, a number of prior studies have linked use of certain antidepressants to birth defect risks, especially when the medication is used during the first trimester, which is a time when many women do not yet know they are pregnant.
The risk of antidepressant birth defects associated with the use of SSRIs has been a known issue for years. In 2006, the FDA released a public health advisory that warned side effects of antidepressants could cause serious injury for children, including a six-fold increase in the risk of the child suffering from Persistent Pulmonary Hypertension in Newborns (PPHN).
A number of families have filed Paxil birth defect lawsuits and Zoloft lawsuits in recent years, alleging that the manufacturers of these popular SSRI antidepressants withheld information about the risk of using the medications while pregnant.
More recently, momentum has been building for Effexor birth defect lawsuits involving the widely used SNRI antidepressant.
Earlier this month, the U.S. Judicial Panel on Multidistrict Litigation (JPML) established coordinated pretrial proceedings for all Effexor cases filed in the federal court system, assigning the litigation to U.S. District Judge Cynthia M. Rufe in the Eastern District of Pennsylvania, who is already presiding over the federal Zoloft litigation..
Tags:
Antidepressants,
Birth Defects,
Bleeding,
Effexor,
Hemorrhage,
Paxil,
Pfizer,
Prozac,
SSRI,
Wyeth,
Zoloft
Image Credit: |
"*" indicates required fields