Abdominal Aortic Aneurysm Screening May Cause More Harm Than Good, Study Warns
June 19, 2018
By: Irvin Jackson
A new study raises questions about the effectiveness of screening for abdominal aortic aneurysms, indicating that it may do more harm than good in many cases. 
Researchers from Sweden published a study in The Lancet medical journal on June 16, which looked at the benefits and risks of screening men for abdominal aortic aneurysm (AAA).
Aortic aneurysm is a painful and potentially serious condition involving a bulge in the aorta, where the walls of the artery have weakened. They can cause severe chest pain, as well as carry the risk of rupturing. Aortic dissections are similar, but potentially more serious and life-threatening condition, involving degradation within the layers of the aorta. Both pose a serious health risk and usually require invasive surgery to treat.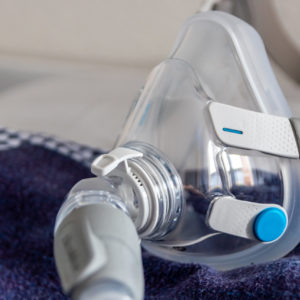 Did You Know?
Millions of Philips CPAP Machines Recalled
Philips DreamStation, CPAP and BiPAP machines sold in recent years may pose a risk of cancer, lung damage and other injuries.
Learn More
In this study, researchers looked at data on incidence, mortality and surgery involving abdominal aortic aneurysm among men age 65 and over, who were invited to screening between 2006 and 2009. They were compared with men who were not screened. The researchers also looked at national data for all Swedish men from ages 40-99 from January 1, 1987 through December 31, 2015.
Researchers found that mortality from abdominal aortic aneurysm has decreased in that country, from 36 deaths per 100,000 men ages 65-74, to just 10 deaths, from the early 2000s to 2015. However, those rates declined whether or not men were first screened from the condition.
According to the findings, screening led to an increased risk of misdiagnosis of abdominal aortic aneurysm diagnosis and increased risk of elective surgery. For every 10,000 men offered screening, the researchers found that 49 were likely to be overdiagnosed. They also found that 19 of those 49 men had avoidable surgery that increased their risk of injury or death.
"AAA screening in Sweden did not contribute substantially to the large observed reductions in AAA mortality. The reductions were mostly caused by other factors, probably reduced smoking," the researchers concluded. "The small benefit and substantially less favourable benefit-to-harm balance call the continued justification of the intervention into question."
Aortic Aneurysm And Antibiotics
The findings come amid concerns over the risks of aortic aneurysm and aortic dissection associated with a class of antibiotics known as fluoroquinolones, which include medications like Levaquin, Avelox and Cipro.
The concerns emerged in late 2015, following the publication of a report in the medical journal JAMA Internal Medicine, which found that current use of Levaquin, Avelox or other similar antibiotics was associated with a two-fold increased risk of suffering an aortic aneurysm or dissection injury.
That research was initiated to examine whether the known risk of collagen degredation associated with fluoroquinolones, which have previously been associated with reports of tendon ruptures and retinal detachment, may also cause problems with the aorta, which is the main artery of the body, supplying oxygenated blood to the circulatory system.
There are currently a number of Levaquin lawsuits, Avelox lawsuits and Cipro lawsuits filed throughout the federal court system over side effects allegedly caused by the antibiotics, including cases for individuals diagnosed with an aortic aneurysm or dissection injury.
"*" indicates required fields