Study Warns of Potential Link Between Artificial Sweeteners and Heart Disease
September 28, 2022
By: Martha Garcia
Equal, NutraSweet, Splenda and other artificial sweeteners are commonly included in a variety of drinks, yogurts, cereal and other products widely consumed in the U.S. and around the world. However, the findings of new research suggest that individuals face an increased risk of heart disease from the artificial sweeteners.
In a study published this month in the medical journal The BMJ, researchers warn that consistent use of artificial sweeteners can increase the risk of cardiovascular disease.
French researchers conducted a population-based prospective cohort study from 2009 to 2021, including more than 100,000 participants of the web based NutriNet-Sante study. The study focused on dietary intake and consumption of artificial sweeteners assessed by repeated 24-hour dietary records.
Half of participants' consumption was from soft drinks, about 30% from tabletop sweeteners and 8% from sweetened dairy products like yogurt or cottage cheese with fruit topping.
According to the findings, total artificial sweetener intake was linked with increased risk of cardiovascular disease. In all, there were over 1,500 cardiovascular events.
Researchers studied aspartame, also sold under the brand names Equal and NutraSweet, sucralose sold as Splenda, and acesulfame potassium, also known as Ace-K and sold as Sweet One. People who consumed large amounts of aspartame, or Equal, had an increased risk of suffering stroke, compared to those who didn't consume artificial sweeteners at all. Those who consumed sucralose, or Splenda, and acesulfame potassium, or Sweet One, had a higher risk of coronary heart disease.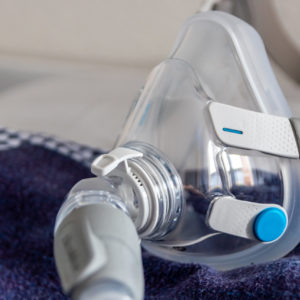 Did You Know?
Millions of Philips CPAP Machines Recalled
Philips DreamStation, CPAP and BiPAP machines sold in recent years may pose a risk of cancer, lung damage and other injuries.
Learn More
The study defined large amounts of sweetener as 77 milligrams per day, on average. That is less than two packets of Equal or Splenda. In terms of consumption, if someone is trying to swap all or most of their dietary sugar with alternatives, they would typically consume much more than 77 milligrams.
Other research has linked artificial sweeteners to altered gut microbiome and elevated blood sugar levels.
Artificial Sweetener Side Effects
"Artificial sweeteners are present in thousands of food and beverage brands worldwide, however they remain a controversial topic and are currently being re-evaluated by the European Food Safety Authority, the World Health Organization, and other health agencies," wrote study authors.
Artificial sweeteners like sucralose, acesulfame-K and aspartame are low-calorie or no-calorie supplements used to sweeten drinks and foods. They are also sold in tabletop packets like sugar under brand names like Sweet 'N Low, Equal and Splenda.
They are marketed as a healthier alternative to sugar, often promoting reduced risk of diabetes. However, new research is linking the products to other health side effects instead.
Researchers said the alternative isn't to simply opt for regular sugar instead, but to attempt to reduce sugar use overall and use the sweeteners sporadically, instead of on a daily basis.
"*" indicates required fields