Another ArtNaturals Hand Sanitizer Recall Issued Over Potentially Hazardous Impurities
October 29, 2021
By: Randy Dixon, Jr.
Another recall has been issued for additional lots of artnaturals "scent free" hand sanitizers, which contain hazardous impurities, which could increase the risk of cancer and other injuries.
The U.S. Food and Drug Administration (FDA) announced the artnaturals recall on October 27, after testing of 8oz bottles discovered several undisclosed impurities. However, the announcement indicates that long-term exposure to the impurities may result in a variety of cancers, including leukemia, cancer of the bone marrow and blood disorders.
This is the second hand sanitizer recall issued this month by artnaturals. While this recall does not identify the specific impurities detected, the first recall involved unacceptable levels of benzene, acetaldehyde, and acetal in the hand sanitizers.
Benzene, an industrial chemical component in gasoline has long been associated with the development of several potentially fatal forms of cancer such as Non-Hodgkin's Lymphoma and Chronic Lymphocytic Leukemia. Acetaldehyde, a major toxic metabolite, can cause problems with brain activity as well as memory impairment. If inhaled acetaldehyde can cause irritation of the eyes, skin and respiratory tract.
Recently, there has been heightened concern about the carcinogenic being found in consumer products, after testing found high levels of benzene in sunscreen sold under a number of different brands, including Neutrogena, Aveeno, Coppertone, Banana Boat and others.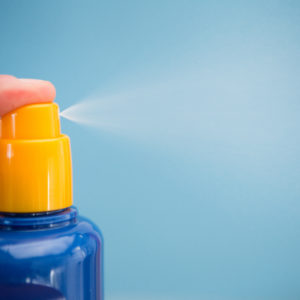 This latest artnaturals recall notice affects 10 manufacturing lots of 8 oz bottles of Scent Free Hand Sanitizer. The affected lot and batch numbers are as listed below.
Lot number G20126E, batch number 8737
Lot number G20127D, batch number 8730
Lot number G20127A, batch numbers 8730 and 8737
Lot number G20127E, batch number 8733
Lot number G20128D, batch number 8735
Lot number G20128F, batch number 8739
Lot number G20128A, batch number 8733
Lot number G20129B, batch number 8735
Lot number G20129C, batch number 8739
Lot number G20130B, batch number 8735
All of the affected lots have the same expiration date of May 1, 2022, and the same UPC number, UPC 816820028205. Consumers can look for the manufacturer's lot number stamped on the bottom of the container above the expiration date.
According to the recall notice, lots carried by the following retailers are not contaminated nor affected by this recall: Walmart, Target, Costco, RiteAid, Publix, HEB and Amazon. The affected retailer has been notified by artnaturals® and a return of all contaminated products has been arranged.
Consumers with the recalled hand sanitizer products are being instructed to stop using them and to discard them appropriately. Consumers with questions can contact artnaturals Customer Experience by calling 1-855-278-4488.
"*" indicates required fields