FDA Warns Against Use of Artnaturals Hand Sanitizer Products, Due To Presence of Benzene
October 06, 2021
By: Russell Maas
Federal health officials are warning consumers to immediately stop using certain "artnaturals" hand sanitizer products, after routine sample testing identified the presence of three chemicals, including benzene, which has been linked to a risk of cancer and other serious health effects.
The artnaturals hand sanitizer warning was issued by the FDA on October 4, adding the products to the agency's growing list of hand sanitizers which should be avoided, after identifying unacceptable levels of benzene, acetaldehyde, and acetal contaminants.
FDA officials have attempted to reach artnaturals, of Gardena, California, multiple times to discuss the discovery of these known human carcinogens in their products, and to determine the source of contamination and possibility of a recall. However, the manufacturer has failed to respond.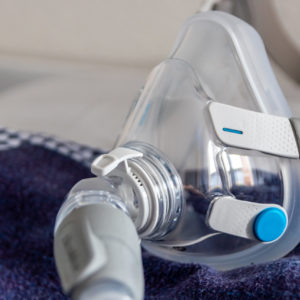 Did You Know?
Millions of Philips CPAP Machines Recalled
Philips DreamStation, CPAP and BiPAP machines sold in recent years may pose a risk of cancer, lung damage and other injuries.
Learn More
Benzene is an industrial chemical that has been associated with the development of several fatal forms of cancer, leukemia and other conditions, such as AML, Chronic Myelogenous Leukemia (CML), Acute Lymphocytic Leukemia (ALL), Chronic Lymphocytic Leukemia (CLL), Hairy Cell Leukemia (HCL), Non-Hodgkin's Lymphoma, Multiple Myeloma, Myelodysplastic Syndrome (MDL), Myelofibrosis and Myeloid Metaplasia, Aplastic Anemia and Thrombocytopenic Purpura.
In addition to the well-documented adverse health effects of benzene exposure, FDA officials warn acetaldehyde studies have shown the chemical may cause cancer in humans and carry an increased risk of serious illness or death.
The third chemical identified in the hand sanitizers was acetal, which the FDA warns can irritate the upper respiratory tract, eyes, and skin causing headache, dizziness and drowsiness after repearted exposure.
Due to the public safety risk of benzene, acetaldehyde, and acetal exposures, as well as the manufacturer's failure to reply to multiple notices, the FDA has added artnaturals to its list of hand sanitizers consumers should immediately stop using and discard.
The list of hand sanitizers the FDA has instructed consumers to avoid using has grown significantly throughout the course of the COVID-19 pandemic, as the agency was forced to closely monitor manufacturers seeking to take advantage of the depleted supply. Many of the products on the FDA's list were found to contain methanol, which is not approved for topical use and can lead to several adverse side effects, including death, seizures, and blindness.
Benzene Recalls
Recently, several major benzene contamination recalls have been issued after the carcinogen was found in several popular brands of aerosol sunscreen spray and other products.
In May, the on-line pharmacy Valisure issued a warning that benzene was detected in 78 sunscreen and after-sun care products tested from their inventory. More than a quarter of the sunscreen benzene levels exceeded 2 ppm; the level at which the FDA considers the chemical to pose a safety concern.
Only a few months later, Johnson & Johnson issued a massive Neutrogena and Aveeno sunscreen recall in July 2021, after routine sample testing identified the presence of a unknown source of benzene contamination in those aerosol products as well. Shortly after, Coppertone issued a sunscreen recall on September 30, after routine sample testing also found benzene contamination.
At least eight sunscreen lawsuits have now been filed against Johnson & Johnson throughout the federal court system, each raising similar allegations that the company endangered consumers' health by not warning them of the presence of benzene in brands of Neutrogena and Aveeno spray sunscreen, which could increase their risk of cancer. It appears likely that a number of Coppertone sunscreen lawsuits will also be filed in the coming months and years.
"*" indicates required fields