Asbestos Fibers In Johnson's Baby Powder Led To Mesothelioma Diagnosis: Lawsuit
May 24, 2019
By: Irvin Jackson
According to an allegation raised in a product liability lawsuit recently filed against Johnson & Johnson, exposure to asbestos fibers in talcum powder caused an Oklahoma woman to develop mesothelioma, following decades of using Johnson's Baby Powder on herself and her children.
The complaint (PDF) was filed by Sharon Crain in the U.S. District Court for the Western District of Oklahoma on May 13, indicating that Johnson & Johnson and Cyprus Mines Corporation knew asbestos was contained in talc products sold for years, which resulted in the cancer diagnosis.
Crain was diagnosed with mesothelioma in early March, after using Johnson's Baby Powder since the mid to late 1960s, unaware that it may contain asbestos fibers.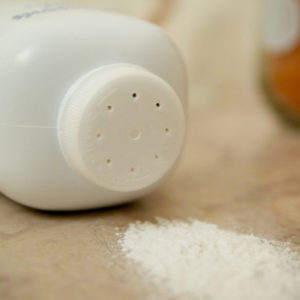 Mesothelioma is a rare form of cancer, which is only known to result from exposure to asbestos. It is usually not diagnosed until it is already at a very advanced and untreatable stage, resulting in a short life-expectancy with the disease.
Crain's diagnosis came just a few months after a Reuters special investigation revealed that Johnson & Johnson has known about asbestos in its talcum powder products for decades. According to the report, lab reports dating back to 1957 found evidence of asbestos in talc, and again in tests from 1972 to 1975, but Johnson & Johnson failed to report those findings to the FDA.
"Plaintiff Sharon Crain's exposure to and inhalation, ingestion or absorption of asbestos fibers emanating from the use of Defendants' Products was completely foreseeable and could or should have been anticipated by the Defendants," the lawsuit states. "Defendants knew or should have known that the asbestos fibers contained in Defendants' Products had a toxic, poisonous, and highly deleterious effect upon the health of persons inhaling, ingesting or otherwise absorbing them."
Johnson & Johnson has denied that its products contain asbestos. However, back in September 2017, Bloomberg News published a similar report, revealing internal memos from 1974 when a mining official in Vermont called for the use of citric acid to combat the presence of asbestos in talc from the Windsor Mine, which was then used in Johnson & Johnson products.
Johnson & Johnson currently faces more than 12,000 Johnson's Baby Powder lawsuits and Shower-to-Shower lawsuits filed in state and federal courts nationwide by women throughout the United States who allege they developed ovarian cancer or mesothelioma following years of using the company's talc-based products.
The manufacturer has already been hit by a number of massive verdicts, including a trial last year in Missouri which ended in a landmark $4.7 billion verdict for 22 women diagnosed with ovarian cancer. One major supplier, Imerys Talc America, has already declared bankruptcy due to the cost of litigation and the court losses.
Some experts say that Johnson & Johnson could face significant growing liability if it does not reach talcum powder settlements or another resolution to the claims before the bulk of them are remanded back to different federal district courts for individual trial dates.
"*" indicates required fields