AstraZeneca Buys Bristol-Myers Squibb Diabetes Interests, Byetta
February 11, 2014
By: Irvin Jackson
Amid a mounting number of Byetta lawsuits and other claims by former users who allege they developed cancer after taking Bristol-Myers Squibb diabetes medications, the drug maker has decided to sell off its entire diabetes division to AstraZeneca.  
Last week, AstraZeneca announced that it will pay $4.1 billion to acquire Bristol-Myers Squibb's diabetes drug line, including Byetta, Bydureon, Onglyza, Kombiglyze XR, Komboglyze, dapagliflozin, Xigduo, metreleptin and Symlin. The sale means that about 4,100 employees will switch companies.
The acquisition comes as a number product liability lawsuits have been filed nationwide involving some Bristol-Myers Squibb diabetes drugs that are part of a class of medications known as incretin mimetics. The complaints allege that former users of Byetta, Bydureon and Onglyza developed pancreatic cancer or thyroid cancer after using the drugs.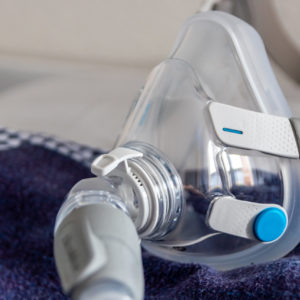 Did You Know?
Millions of Philips CPAP Machines Recalled
Philips DreamStation, CPAP and BiPAP machines sold in recent years may pose a risk of cancer, lung damage and other injuries.
Learn More
There are currently dozens of Byetta pancreatic cancer and thyroid cancer cases pending throughout the country, claiming that inadequate warnings were provided for consumers and the medical community about the potential side effects of the medication. Bydureon is a longer-acting version of Byetta, which has also been implicated in several lawsuits. There are also a growing number of Onglyza lawsuits filed that involve allegations that plaintiffs developed pancreatic cancer.
As part of the deal to acquire the Bristol-Myers diabetes division, AstraZeneca paid out an initial $2.7 billion, plus another $1.4 billion in payments for sales, regulatory costs and launch fees. Another $600 million in royalties will be paid until 2025, and AstraZeneca may pay another $225 million for some of Bristol-Myers Squibb's assets.
Incretin Mimetic Cancer Concerns
Byetta (exenatide) was the first member of the incretin mimetic class of diabetes drugs, which was introduced by Amylin Pharmaceuticals in 2005 as a twice daily injection. Bydureon (exenatide extended-release) was introduced by Amylin in January 2012, as a once-weekly injection. Amylin was then acquired by Bristol-Myers Squibb in July 2012, for $5.3 billion.
Onglyza (saxagliptin) is an oral medication that is part of the same class of diabetes drugs, which was approved by the FDA in July 2009. This medication was jointly co-developed by Bristol-Myers Squbb and AstraZeneca as a competitor for Amylin's Byetta and Merck's popular Januvia and Janumet drugs, which are also oral incretin mimetic drugs.
Incretin mimetics work by work by mimicking the incretin hormones that the body usually produces to naturally stimulate the release of insulin in response to a meal. However, over the past year, concerns have been raised about the risk users may face of developing cancer following long-term use of the medications.
In February 2013, researchers from Johns Hopkins in Baltimore found that taking Januvia or Byetta may double the risk of hospitalization due to pancreatitis, which experts indicated may lead some users to develop pancreatic cancer over time.
In March 2013, the risk of pancreatic cancer from Januvia, Byetta and other incretin mimetics gained additional attention, after a study published in the medical journal Diabetes found that pancreas tissue from organ donars found that those who took an incretin mimetic were more likely to have increased pancreatic mass and precancerous cells, which are cells with the potential to evolve into tumors.
Most recently, a study was published late last year by Italian researchers indicated that a review of 1,169 adverse drug reaction reports identified at least 90 cases of users of incretin mimetics suffering from pancreatitis and elevated pancreatic enzymes. Acute or chronic pancreatitis can lead to the development of pancreatic cancer.
Diabetes Drug Litigation
As the number of complaints began to spike throughout the federal court system, the U.S. Judicial Panel on Multidistrict Litigation (JPML) established coordinated proceedings in the federal court system in August 2013. All pancreatic cancer lawsuits involving Januvia, Janumet, Byetta and Victoza are currently consolidated as part of an MDL, or Multidistrict Litigation, which is centralized before U.S. District Judge Anthony J. Battalglia in the Southern District of California to reduce duplicative discover, avoid conflicting pretrial rulings from different judges and to serve the convenience of the parties, witnesses and the courts.
At this time, the MDL is limited to just cases against the makers of Byetta, Januvia, Janumet and Victoza for plaintiffs who allege they developed pancreatic cancer. However, the scope of the litigation is expanding.
Last month, a motion was filed with the U.S. JPML asking that several dozen Byetta thyroid cancers lawsuits be centralized before Judge Battaglia. According to the request, there are currently at least 36 complaints pending in three different U.S. District Courts, and the cases involve common questions of fact and law with the pancreatic cancer lawsuits, justifying the centralization of the cases before the same judge.
During a status conference before Judge Battaglia on January 16, the parties also reported that there are a growing number of Onglyza pancreatic cancer lawsuits filed against AstraZeneca and Bristol-Myers Squibb. Judge Battaglia indicated that the Court will discuss whether these cases will be joined with the incretin mimetic MDL during a future status conference.
"*" indicates required fields