Atrium C-Qur Mesh "Stealth" Recall Issued Over Risk of Hernia Repair Complications, Lawsuit Alleges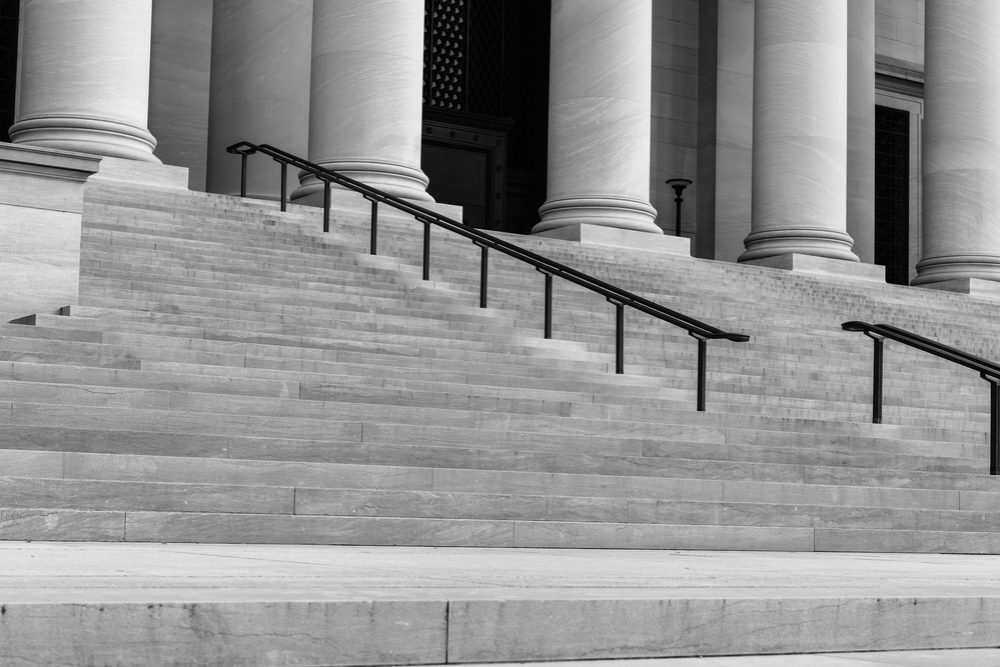 December 15, 2016
By: Irvin Jackson
According to allegations raised in a product liability lawsuit filed last week against Atrium Medical, a "stealth" recall was issued for certain types of C-Qur mesh due to the risk of hernia mesh complications, simply halting production for products linked to high levels of adverse events, without notifying doctors or consumers.
In a complaint (PDF) filed in the U.S. District Court for the Western District of Arkansas on December 5, Terry McLain indicates that she is one of the individuals who have suffered severe pain and problems after Atrium C-Qur mesh was used during an open repair of her incisional ventral hernia in July 2011.
About two years after her hernia surgery, McLain indicates that she began to experience severe abdominal pain and a recurrence of the hernia, ultimately resulting in the need for surgery to remove the Atrium C-Qur mesh.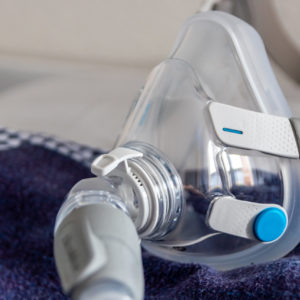 Did You Know?
Millions of Philips CPAP Machines Recalled
Philips DreamStation, CPAP and BiPAP machines sold in recent years may pose a risk of cancer, lung damage and other injuries.
Learn More
Surgeons found that the hernia mesh had balled up inside of McLain's body, and could not replace it with a new mesh due to the amount of scar tissue. She underwent additional surgery in August 2015, due to recurrent hernia, which she indicates never healed from the revision surgery.
According to allegations raised in the lawsuit, the use of an Omega 3 fish oil gel coating on Atrium C-Qur caused the hernia mesh to be rejected by her body, which is a similar problem experienced by many other consumers who have received the device.
The case joins a growing number of Atrium C-Qur mesh lawsuits filed in courts throughout the U.S., each raising similar claims that Atrium knew or should have known about the risk of problems associated with the hernia patch and large number of adverse events reported. However, the manufacturer has not issued any warnings or any official Atrium C-Qur recalls, instead choosing to withhold information from consumers and quietly remove certain products from the market, according to the complaint filed by McLain.
"Defendants 'stealth recalled' multiple types of C-Qur Mesh that were experiencing high levels of adverse events, by simply halting production of multiple types of C-Qur Mesh without notifying physicians, regulatory agencies or consumers of the recall or high levels of adverse events," claims McLain in the lawsuit.
Problems with the Atrium C-Qur mesh may stem from the fish oil coating, which is marketed as a unique feature of the hernia patch. However, McLain points out that it has been linked to reports of allergic reactions, and that the manufacturer has known that the coating has a tendency to detach from the polypropylene mesh. If this occurs once implanted, McLain indicates the mesh can float in the body and ball up, causing an even more intense foreign body reaction among the patient. This can also cause the Atrium C-Qur mesh to adhere to internal organs, resulting complex and risk surgery to remove the hernia patch.
Given the similar questions of fact and law raised in dozens of cases filed throughout the federal court system, the U.S. Judicial Panel on Multidistrict Litigation (JPML) decided to consolidate all lawsuits filed against Atrium earlier this month, centralizing claims before U.S. District Judge Landya McCafferty in the District of New Hampshire, for coordinated pretrial proceedings.
As additional Atrium CQur cases are filed in U.S. District Courts nationwide, they will be transferred to Judge McCafferty for coordinated handling during discovery and a series of early "bellwether" trials, which are designed to gauge how juries are likely to respond to certain evidence and testimony that is likely to be repeated throughout the litigation. However, if Atrium CQur hernia mesh settlements or another resolution is not reached following the MDL proceedings, each individual case may be remanded back to the U.S. District Court where it was originally filed for a separate trial date.
Jeannine

January 3, 2017 at 7:31 pm

I've had hernia surgery in April 2016 , had three surgery since , intestines problems , feel like, vomiting every day the doctor cut me open took all my intestines out , he said it was scare tissues , still having problems he send me to a special doctor appointment over three hund,jred miles , still not done last appointment at the hospital waiting four hours , the doctor refused to do the proced[Show More]I've had hernia surgery in April 2016 , had three surgery since , intestines problems , feel like, vomiting every day the doctor cut me open took all my intestines out , he said it was scare tissues , still having problems he send me to a special doctor appointment over three hund,jred miles , still not done last appointment at the hospital waiting four hours , the doctor refused to do the procedure because my blood pressure was to high

Erik

January 1, 2017 at 12:59 am

Help in pain

Diane

December 31, 2016 at 9:24 pm

I went thru alot of hell

richard

December 31, 2016 at 2:31 pm

I had the Mesh Hernia repair done in 1999 and they had to go back in due to scar tissue causing severe pain around my uretha tube. And to this day I still have severe pain and my Doctor only wanted to Make and injection in the area and deaden the nerve, for which I rejected back in 2000' and still it has affected my sex life as well as continuous bouts of pain to this day.

William

December 30, 2016 at 7:48 pm

I had the mesh put in for an umbilical hernia in June. It was removed in November because of continuous drainage.

andrew

December 29, 2016 at 7:25 pm

I had mesh put in for a abdominal hernia about four years ago I was sent home from the hospital but I told them something was wrong but they made me leave anyway. I was not able to sleep for three days because of the pain. I returned to the hospital a day later they found a tear in my small intestines and had to perform emergency surgery to remove the mesh. I had to stay in the hospital another tw[Show More]I had mesh put in for a abdominal hernia about four years ago I was sent home from the hospital but I told them something was wrong but they made me leave anyway. I was not able to sleep for three days because of the pain. I returned to the hospital a day later they found a tear in my small intestines and had to perform emergency surgery to remove the mesh. I had to stay in the hospital another twenty eight days to fight all the bacteria that was throughout my body.

Ron

December 28, 2016 at 10:18 pm

I had a mesh put in a year ago ever since I have many infections they reopened the cut I could see my stomach I ended up in the ER 3 time's 2 because of infection I passed out at home nursing home sent me to ER spent a week in hospital because of blockage I still have a lot of pain and suffering a have to take pain medication now I have to go to my personal Dr to schedule a MRI to see what's goin[Show More]I had a mesh put in a year ago ever since I have many infections they reopened the cut I could see my stomach I ended up in the ER 3 time's 2 because of infection I passed out at home nursing home sent me to ER spent a week in hospital because of blockage I still have a lot of pain and suffering a have to take pain medication now I have to go to my personal Dr to schedule a MRI to see what's going on in me

Mar

December 28, 2016 at 3:47 pm

Had surgery two years ago. Have been hurting worse ever since.

Wilford

December 27, 2016 at 11:42 am

Had another ventral hernia am sick of being in pain.

Kristine

December 22, 2016 at 10:21 pm

Severe anaphylactic shock reaction. Stomach always it's. Taking benedryl everyday, stomach itches & hives constantly

Jackie

December 20, 2016 at 4:18 am

I don't really know what the lawsuit is for but I had a mesh repair surgery two years ago
"*" indicates required fields