Auto Accident Deaths Appear to be Rising in 2015, NHTSA Warns
December 01, 2015
By: Russell Maas
According to new data released by government highway safety officials, there was a drastic increase in the number of automobile accident fatalities during the first six months of 2015, with the largest contributing factor being human error due to drunken, drowsy, and distracted driving. 
Deaths linked to auto accidents are up 8.1% over the first half of this year, after a steady decrease in the number of traffic fatalities over the past 25 years, and a record low number of accident deaths in 2014.
The National High Traffic Safety Administration (NHTSA) described the troubling problem in a press release issued November 24, indicating that the trend supports recent moves to increase automobile safety technology and driver awareness campaigns.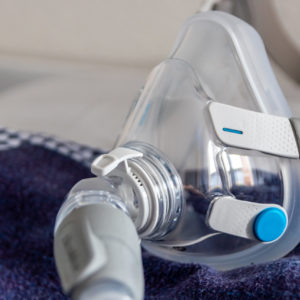 Did You Know?
Millions of Philips CPAP Machines Recalled
Philips DreamStation, CPAP and BiPAP machines sold in recent years may pose a risk of cancer, lung damage and other injuries.
Learn More
After a record low of 1.07 deaths per 100 million vehicle miles traveled in 2014, officials from the Department of Transportation indicate that there have already been 1,200 more traffic deaths during the first six months of 2015 than there were in 2014.
The NHTSA pulled the data from their Fatality Analysis Reporting System (FARS), which has been traffic automobile related fatalities since 1975.
In the first six months of 2014, FARS reported there were 15,014 traffic related fatalities and by the end of the year had reached a total of 32,675, showing a 0.1 percent decrease from 2013. However, current data from FARS (PDF) indicates that in the same six month period beginning in 2015, traffic related deaths have risen 4.4%, with an estimated increased fatality rate of 8.1% by the end of the year.
Experts from the NHTSA note that the number of highway drivers and vehicle miles traveled (VMT) per person with a growing economy and more jobs available could be a contributing factor.
According to the NHTSA, there has been a 3.5% increase in vehicle miles traveled during the first half of 2015, estimated at about 51.9 billion miles more so than the first six months of 2014. With more people driving and more vehicle mile traveled, experts believe it could be a major contributor to the jump from 1.01 fatalities per 100 million VMT to 1.06 fatalities per 100 million VMT.
The American Automobile Association added that this year likely saw more people traveling longer distances during the Thanksgiving holiday, estimating 42 million people will drive 50 miles or more, adding to more vehicle miles traveled during the second half of 2015.
The increased trend in motor vehicle fatalities can also be attributed to steady rates of drunken, drowsy, and distracted drivers, according to Mark Rosenkind, Administrator at the NHTSA. Rosenkind stated that in 2014 distracted drivers accounted for ten percent of the 32,675 traffic deaths, and the agency believes those numbers are underestimated because distracted driver statistics are difficult to track.
Deaths linked to drunk driving accidents continue to account for roughly one third of all fatalities on the roadway this year, and approximately half of those drivers and occupants were recorded not wearing seatbelts.
At a conference in D.C. earlier in November, during the NHTSA National Driving Drowsy Awareness Week, Rosekind's opening statements indicated that the agency estimates that drowsy driving alone accounts for at least 100,000 automobile collisions and 71,000 injuries, resulting in between 5,000 and 7,000 fatalities each year in the United States. Rosenkind said that an increase in inexperienced and fatigued teenage and college student drivers is a contributing factor, in addition to distracted drivers using smartphones while driving.
The NHTSA indicates that 94% of all crashes are caused by human error. The agency, along with other state and local governments, will be holding five meetings around the country in early 2016 to analyze the final 2015 data and discuss further driver error measures than can be implemented in the automobile industry.
"*" indicates required fields