NHTSA Looking to Aviation Industry For Auto Safety Innovations
April 25, 2016
By: Russell Maas
Federal regulators are collaborating with leaders from the aviation industry to see if some of the safety features found in airplanes may be applied to vehicles on U.S. roadways, improving auto safety technology. 
On April 22, the National Highway Traffic Safety Administration (NHTSA) co-hosted the Enhancing Safety Culture in Transportation forum, which brought leaders from U.S. airlines, aerospace, and automotive industries to join with top officials from the U.S. Department of Transportation (DOT) to discuss how safety lessons from aviation can be applied to the automobile industry.
"We have had enormous success in building a model for industry-wide collaboration to support safety in the aviation industry," Transportation Secretary Anthony Foxx said in a press release. "This has dramatically decreased aviation accidents in our skies. We want to build on that success by looking for opportunities to use lessons learned from aviation in the rest of our transportation system in a proactive manner."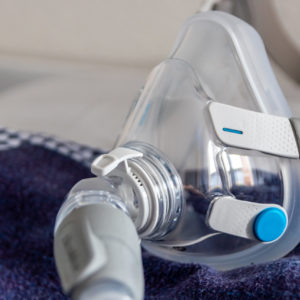 Did You Know?
Millions of Philips CPAP Machines Recalled
Philips DreamStation, CPAP and BiPAP machines sold in recent years may pose a risk of cancer, lung damage and other injuries.
Learn More
As a result of the aviation industry-wide collaboration and information sharing systems, U.S. commercial air travel fatality risks have decreased 83% from 1998 to 2008. By analyzing how the aviation industry has dramatically decreased accidents over the last several decades, the NHTSA hopes to redefine its own principles and build on them from a new perspective.
Foxx stated the focus of the forum and further collaboration is to look further into the aviation industry's proactive safety culture as a whole, and to look for opportunities to use lessons used in aviation in the rest of U.S. transportation systems.
Representatives from 18 automobile companies were present at Friday's forum, along with several suppliers and other industry organizations.
Several key points discussed at the forum included building an industry wide transportation partnership amongst air and ground travel agencies and manufactures, improving data analysis, maximizing safety recall participation rates, enhancing cyber security, and how to implement a proactive safety culture.
Representatives from the aviation industry discussed their partnership with the Federal Aviation Administration (FAA), in which manufacturers and the agency have partnered in the past to create new strategies and build a safety culture from top to bottom.
"The proactive, data-driven strategies that have brought us into an unprecedented era in aviation safety may also benefit the auto industry," FAA Administrator Michael Huerta said in press release. "The FAA and the aviation industry are deeply committed to building on our successful risk-based safety culture that is the foundation of everything we do."
The NHTSA's announcement to collaborate with the aviation industry follows the agency's January 15, 2016 announcement that received a commitment from 20 automobile manufacturers, making up over 99% of the U.S market, to implement Automatic Emergency Braking (AEB) a standard feature on all new cars by 2022. Some automakers have even claimed the technology would be implemented across the board for vehicles as soon as 2018.
AEB technology includes a wide variety of systems designed to prevent auto accidents when the driver does not react fast enough, or does not apply sufficient braking power. The systems use multiple on-vehicle sensors such as radar, cameras, and lasers to detect potential crash threats, and engage the vehicle's brakes if necessary.
According to the NHTSA and the Insurance Institute for Highway Safety (IIHS), AEB technology could prevent up to 30,000 or more automobile accidents annually, drastically decreasing the number of injuries and fatalities as a result of human error.
"*" indicates required fields