Auto Recalls Break Record With Half A Year Left To Go
July 09, 2014
By: Irvin Jackson
Just six months into 2014, auto makers have already smashed the record for the most cars recalled in any one year, with 37.5 million vehicles recalled due to defects or safety concerns.  
More than four times as many cars have been recalled this year than have been sold, with only about 8 million new cars on the road so far in 2014, according to National Highway Traffic Safety Administration (NHTSA) data obtained by Bloomberg News.
Prior to this year, the most vehicles recalled in any one calendar year was 30.8 million in 2004. This year, General Motors has nearly broken that record by itself.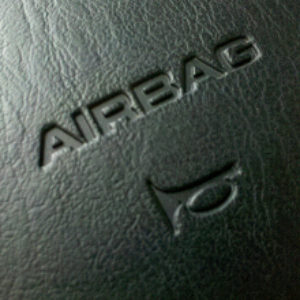 GM Ignition Switch Recalls
About two-thirds of the vehicles recalled have been made by GM, with more than 12 million of those recalls involving vehicles that contain defective ignition switches that the auto maker has known about for more than a decade.
In February, GM sparked off a series of ignition switch recalls that would ultimately affect more than 2.5 million Chevy, Pontiac and Saturn vehicles which may have defective ignition switches that can cause the vehicles to shut off and disable the air bags if heavy key chains are used or if the ignition is jarred, such as may occur in a crash.
An investigation would quickly reveal that the company has known about the problem since 2002, and the NHTSA has fined the auto maker $35 million as a result.
Last month, GM recalled another 8.4 million vehicles due to a problem with ignition key rotations, which could cause the keys to turn to the off position. The company also called half a million Chevrolet Camaro vehicles that also had ignition problems.
The auto maker now faces a growing number of ignition switch recall lawsuits and says it plans to set up a GM recall settlement fund for those killed or injured due to problems with the ignition switches.
The rest of the General Motors recalls have come as the company has tried to allay concerns and rebuild trust by showing that it is "cleaning house" on any vehicles that may have an unaddressed issue.
Takata Air Bag Problems
The second big driver of the record-breaking number of recalls this year is actually not an auto manufacturer, but a parts supplier.
Millions of vehicles have been recalled worldwide due to defective Takata air bags. In most cases, the Takata air bag recalls have come because the air bag inflator can over inflate the air bags, firing out potentially lethal shrapnel into the passenger's compartment. In other cases, it has been found that the humidity can cause the inflators to malfunction.
Japanese car makers have been the hardest hit, with Toyota and Honda recalling millions of vehicles worldwide. What's more, the NHTSA is still investigating the problem, which could affect millions more vehicles before the year is done.
Like with the GM recalls, the problems with Takata air bags appear to go back years, with recalls over the exact same problem dating back to at least 2009.
Photo Courtesy of Mrs. FireMom via Flickr Creative Commons
"*" indicates required fields