"Proactive Safety Culture" Urged by NHTSA for Auto Industry to Reduce Accident Injury Risk
January 13, 2016
By: Russell Maas
Government highway safety officials are set to announce new strategies for improved automobile technology this week, and will encourage the automobile industry to pursue a "proactive safety culture" that will strive to develop new safety features, instead of waiting for government regulators to mandate them. 
The National Highway Traffic Safety Administration's (NHTSA) Administrator, Mark Rosekind, announced at the World Congress meeting in Detroit on January 12, that "history making" announcements will be made on Thursday and Friday, which will reward automakers for independently and successfully pursuing and implementing effective safety technologies that reduce roadway deaths.
Rosekind reiterated during his speech that the NHTSA's main focus is to drastically reduce automobile deaths and that the agency's to-be-revealed incentives will hopefully drive automakers to independently pursue safer technologies, rather than waiting for them to be required by the federal government.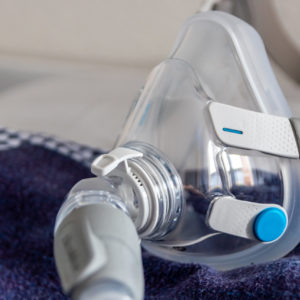 Did You Know?
Millions of Philips CPAP Machines Recalled
Philips DreamStation, CPAP and BiPAP machines sold in recent years may pose a risk of cancer, lung damage and other injuries.
Learn More
During the announcement, Rosekind told the World Congress that Transportation Secretary Anthony Foxx is set to visit the North American International Auto Show this Thursday, and plans to announce a series of steps that will eliminate barriers and accelerate the development of autonomous vehicle technology.
Autonomous vehicle technology is a concept that the NHTSA has urged auto manufacturers to strive to achieve for a few years, given that majority of automobile accidents causing injuries and deaths are caused by human error.
Also known as auto-driving, or driverless cars, autonomous vehicles are capable of sensing the environment around it and navigating without human input. The vehicles are equipped with sensors surrounding the vehicle that identify potential crash threats using radar, lidar, GPS, Odometry, and computer vision.
In addition to autonomous vehicles, the agency has recently pressed for other technological advances that make the U.S. roadways safer, such as automatic emergency breaking, which could marginally decrease human error and reduce automobile accidents significantly the agency claims.
Rosekind also announced that this week that he will be back in Detroit for additional announcements that are expected to be centralized on an industry-government consortium that aims to put safety breakthroughs into production faster than the standard rule-making process, which can take years to implement.
The NHTSA is also set to announce pledges from ten automakers that have said they will make emergency auto-braking and forward-collision warning systems a standard feature on every vehicle, rather than an additional feature on top end models.
Rosekind has announced in previous press releases that safety features should not be a luxury, but rather a necessity that should be standardized for the safety of all. However, even automobile manufacturers have responded to Rosekind's requests, saying that achieving both systems across the board in all models could take up to seven or eight years.
As a result of the estimated time it will take to implement available safety features, Rosekind announced that any automaker that can bring the standardization of automatic emergency braking and forward-collision warning systems to market ahead of schedule will be rewarded.
Rosekind addressed several other issues and research ideas during his appearance in Detroit, pressing for further research in the areas of technology sharing among automakers to prevent hacks, a Driver Alcohol Detection System that will not allow a vehicle to start if alcohol is detected on the driver's breath or thumb via laser, and the Department of Transportation's recent request to Congress to mandate used car dealers to repair vehicles under safety recalls prior to the sale.
Rosekind and Fox have set a wide variety of goals to actively use technology in vehicles to decrease roadway deaths and injuries, but are now urging the private sectors and the automobile makers specifically, to strive for those same outcomes.
"*" indicates required fields