Avandia Lawsuit Settlement of $60M Will Resolve 700 Cases: Report
May 11, 2010
By: Staff Writers
GlaxoSmithKline PLC has reportedly agreed to pay $60 million to settle about 700 Avandia lawsuits filed over side effects of their diabetes drug. However, the drug maker still faces thousands of other similar suits filed throughout the United States alleging that they failed to adequately warn about the risk of heart attacks, heart failure and other injuries. 
The Avandia settlements were reached to between Glaxo and two law firms representing hundreds of clients, sources told Bloomberg News. The agreement is believed to be the first settlement of Avandia injury claims brought by users, and Bloomberg reports that the drug maker is continuing negotiations to settle Avandia lawsuits with other lawyers.
Avandia (rosiglitazone) was approved in the United States in 1998 to treat type 2 diabetes by helping control blood sugar levels. The drug has been used by millions of diabetics, but sales have plummeted in recent years as concerns have mounted about the risk of serious and potentially life-threatening heart risks with Avandia. Some experts estimate that Avandia has caused between 60,000 and 200,000 heart attacks and deaths due to cardiovascular problems in the U.S. from 1999 to 2006.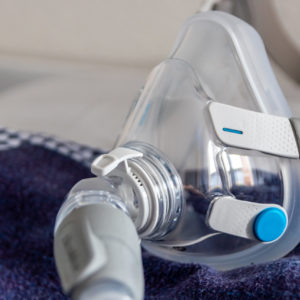 Did You Know?
Millions of Philips CPAP Machines Recalled
Philips DreamStation, CPAP and BiPAP machines sold in recent years may pose a risk of cancer, lung damage and other injuries.
Learn More
Concerns about the risk of heart problems with Avandia first gained widespread attention in May 2007, when a meta-analysis of 42 different clinical trials was published in the New England Journal of Medicine, suggesting that users of Avandia had a 43% increased risk of a heart attack.
In the United States, GlaxoSmithKline PLC currently faces thousands of lawsuits over Avandia filed by former users of the drug who allege that the drug company failed to adequately research their medication or warn users about the serious side effects. Federal Avandia litigation has been consolidated into an MDL, or Multidistrict Litigation, for pretrial litigation in the U.S. District Court for the Eastern District of Pennsylvania, where the first trial is expected to begin in July.
Details of the agreement are unknown, including the nature of the injuries involved in the cases. However, the Avandia settlement breaks down to an average of about $86,000 per plaintiff.
Pressure to resolve the Avandia cases has increased in recent months with the first trials approaching and a renewed push by critics for a recall of Avandia to be issued.
Earlier this year, a Senate report was released that criticized GlaxoSmithKline for intimidating doctors who spoke out about Avandia side effects and for failing to adequately warn users about the risk of a heart attack from side effects of Avandia.
Last week, at a House Agriculture Appropriations subcommittee hearing, several lawmakers entered testimony criticizing the FDA for not issuing an Avandia recall and questioning how the drug was ever approved in the first place.
FDA is currently conducting an Avandia safety review and estimates that it will conclude its investigation some time in July. Some of the FDA's own drug reviewers said as early as 2007 that Avandia poses too great of a health risk for too few benefits. The FDA is considering pulling the plug on an Avandia study, called TIDE, which is looking at the side effects of Avandia compared to those of Actos, a competing diabetes medication manufactured by Takeda Pharmaceuticals. The FDA says that given the Avandia heart attack risks, it may be unethical to continue the trials.
Frank

March 22, 2017 at 7:15 pm

I took Avandia f-2004 to 2007 had conjestive heart failure and 3 heart attacks on the same day in Feb 2009.

Lisa

December 19, 2016 at 8:01 pm

my step dad had a lawsuit from this pill it did cause heart attack, he was awarded 17,000 and was told he would get the rest within a year. this has been 4.5 years and the lawyers office told him they are still processsing his papers and will not tell him exactly what he should get total lawsuit money. They said by law they are not required to tell him his total. Has anyone else heard of this cra[Show More]my step dad had a lawsuit from this pill it did cause heart attack, he was awarded 17,000 and was told he would get the rest within a year. this has been 4.5 years and the lawyers office told him they are still processsing his papers and will not tell him exactly what he should get total lawsuit money. They said by law they are not required to tell him his total. Has anyone else heard of this crap?

gigs

June 28, 2016 at 7:31 pm

Has anyone gotten the 20% that was held back?

Debra

November 20, 2015 at 7:30 pm

I took that Medcine and had all kinda medical problem and they say I didn't meet there standard.

xx

August 27, 2015 at 9:02 pm

Was told the last week in July hat the second half awards letter would come out July 6 .July 6 seems to be a little late getting here.

cracked nut

March 30, 2015 at 10:14 pm

Can anyone tell me how much 1 point = in us dollars?

tanya

March 26, 2015 at 4:46 am

We have waited many years and our lives put on hold.. We are using giradi and can't even get a time frame.. The dates keep changing its been a year and a half since first check.. Patience is wearing very thing...

hunter

March 19, 2015 at 5:11 pm

Bruce, do you have any information on how the supplement award point system works? Were you happy with your settlement amount... any information is helpful. Thanks...

Bruce

March 18, 2015 at 2:58 am

Finally, finally, finally after many years, lies, stalls and total confusion, TODAY we received our final check! It's been a long and crazy journey with the supposedly lien withheld. Well, I hope you receive the call soon that your funds have been released! Call this number 1-866-694-4446. They will know if you have money coming to you.

Cee cee

January 27, 2015 at 4:37 am

Well January has come to an end and still no second check. Well I guess some of you must have received your checks, no updates on this page. Help us out and let us know if you have been paid. Where are the people? Have you got you money? Do you know what is going on? Please pay me ...........

Linda

January 26, 2015 at 5:52 pm

Has anyone gotten a settlement, yet? I've called the lawyers working on my case because I have never received any paperwork telling me anything, I called on December 29, 2014 and then again on January 15, 2015 only to be told that a disbursement statement was requested but I haven't heard a thing as of yet. I probably should mention my husband is deceased.

judy

January 25, 2015 at 6:23 pm

I had Motley Rice when will they let go of the hold back fund

Cee Cee

January 8, 2015 at 3:29 am

Happy New Year fellow Avandia claimants! No money, No communication, same lies and same bull shit from G&K ahere in California. Have anyone received their second check? Have anyone heard anything different ? Lies and Lies, why are they doing this to us. We have no voice and no support. Well I guess we will hear some in 2015 but what month, i don't know!!!! Keep trusting and believing is all I[Show More]Happy New Year fellow Avandia claimants! No money, No communication, same lies and same bull shit from G&K ahere in California. Have anyone received their second check? Have anyone heard anything different ? Lies and Lies, why are they doing this to us. We have no voice and no support. Well I guess we will hear some in 2015 but what month, i don't know!!!! Keep trusting and believing is all I can say when dealing with crocks......

Laura

January 3, 2015 at 9:24 am

I haven't been on here in a while. We have been calling GSK and they still say they are still waiting. They said by the end of the year. Here it is another year. Seems like they are taking there sweet ass time.

Cee Cee

December 24, 2014 at 7:34 am

Well it been a year since I received the first half of MY money from G&K ? Having been calling daily and nothing but lies. I spoke with Providian and was told I had no medical,liens so where is MY money. I plan to contact CA Bar Association and file a complaint. Not sure if it will help but they need to be reported for what they are doing. I am so sorry that so many of us have had to go through[Show More]Well it been a year since I received the first half of MY money from G&K ? Having been calling daily and nothing but lies. I spoke with Providian and was told I had no medical,liens so where is MY money. I plan to contact CA Bar Association and file a complaint. Not sure if it will help but they need to be reported for what they are doing. I am so sorry that so many of us have had to go through this with these shady lawyers after we have suffered so much. In a few days it will be 2015 and 10 years since I had a stoke, congested heart failure, lost my job, and my entire life changed. I wanted these funds to give my grandchildren a nice gift for Christmas

gina

December 16, 2014 at 10:12 pm

I have same attorneys cracked nut has. I was told nov 29th they were doing everything they could to get our final payout by the end of the year.

Cracked Nut

December 6, 2014 at 3:43 pm

Gonna be a gooood Christmas!

Deborah

November 18, 2014 at 7:04 pm

Why do I need a probate lawyer to get my AVANDIA settlement on my deseased husbands behalf. And is Medicare taking it all?

Laura

October 25, 2014 at 1:21 am

We talked to GSK today. It is easier to get somewhere talking to them instead of the lawyers. He said they were in the final stages with the lien resolutions. He said that United Health Care had agreed to their offer. How long it well take to get the check, I don't know. We will get the same letter to sign just like we had before for the first check. Then they will send out the 2nd check.

CRACKEDNUT

October 22, 2014 at 12:27 pm

Received a letter yesterday from Avandia Litigation; It reads, Re: Avandia Litigation Update Dear XXX XXXX I write to update you again on the current status of the Avandia settlement. We are nearing the end. GSK is funding the final group of cases, which will allow Medicare to finalize the lien resolution model. Once Medicare (as well as state Medicaid and private insurance lien holders) comple[Show More]Received a letter yesterday from Avandia Litigation; It reads, Re: Avandia Litigation Update Dear XXX XXXX I write to update you again on the current status of the Avandia settlement. We are nearing the end. GSK is funding the final group of cases, which will allow Medicare to finalize the lien resolution model. Once Medicare (as well as state Medicaid and private insurance lien holders) complete the review and lien finalization process, we will be able to send you a final accounting on your case, as well as your second half net payment and any supplemental payment awarded by Justices Panelli and Trotter. If your claim is based on the loss of your loved one, please remember to sign and return the beneficiary and allocation forms that we have sent to you. We need these in order to disburse payments to you. We look forward to completing this process for you in the very near future. With kind regards

Laura

September 26, 2014 at 6:48 am

We were told September 2013 we would here something on the lien resolutions. It has been a year and still not a 2nd check. We have called GSK and they say that they are still trying to work something out with our insurance company. What I don't understand is, that my husband worked and payed in to the insurance so I wonder how they can have a claim. Was told that medicare and medicade already got [Show More]We were told September 2013 we would here something on the lien resolutions. It has been a year and still not a 2nd check. We have called GSK and they say that they are still trying to work something out with our insurance company. What I don't understand is, that my husband worked and payed in to the insurance so I wonder how they can have a claim. Was told that medicare and medicade already got paid. What they are waiting for now is the private insurance. We were told to call back next week. We have the lawyers out of Denver, Colorado. We deal with GSK because the lawyers are shady. 1-866-694-4446. That is the number to GSK. Everyone, you stand a better chance contacting them.

Linda

September 7, 2014 at 6:59 am

I have read some of these statements and they talk of a second check. I have gotten nothing. After taken this meds I had six heart attacks and have no feeling in my feet and half my legs. I could sure like to know what the big plan is.

cracked nut

September 4, 2014 at 11:56 am

I am now told medicare is suing to recoup what it has paid out.

Angela

August 15, 2014 at 4:43 pm

Well why is it taking along time for the settlement to happen I was told it will happen in September. But as it look nothing is happening have anyone have any news on when the lawyers will send out paper of the amount of your claims.

Kat

August 12, 2014 at 11:26 pm

'@Bruce I have just had a very similar experience. I have been waiting and waiting and waiting. No first check, I wanted to get a loan on my promised money and now I was told that they won't allow any loans and surprise all of a sudden my mom has a $6400.00 medical lien from Kaiser that No one has ever heard of or told anyone about. I don't believe it. Where's the rest of the money then? We were s[Show More]'@Bruce I have just had a very similar experience. I have been waiting and waiting and waiting. No first check, I wanted to get a loan on my promised money and now I was told that they won't allow any loans and surprise all of a sudden my mom has a $6400.00 medical lien from Kaiser that No one has ever heard of or told anyone about. I don't believe it. Where's the rest of the money then? We were supposed to get 10k last year and they were going to keep 10k for themselves and keep 10k aside in case of any medical liens. Well, I should have 1360.00 coming to me then right? Where's my checks? How can we do anything about it?

Angela

August 7, 2014 at 9:40 pm

Have anyone received paper from their lawyer to sign and the amount .

Bruce

July 30, 2014 at 8:37 pm

My lawyers are very negligent on providing updates. I called so much that I am tired and the excuses they give. Now they are saying theres a lien against the remaining payout. Called the insurance company and they have no such info. Is this all a scam? Does anyone really care about the victims and their families?

Bruce

July 24, 2014 at 7:52 pm

Has anyone heard any news about the advandia settlement. When it supposed to happened

Dan

June 13, 2014 at 6:59 pm

Well we just received our 2nd check and final check as beneficiary from my fathers death last April. Out of the $10K gross total award we received $1.7K after all the legal fees and expenses were taken out.

kathy

June 11, 2014 at 6:13 pm

WELL I FOUGHT FOR 9 YRS/MY HUSBAND DIED FRON THE PILL. I WATCH HIM DIE WANTING TO LIVE SO MUCH.BUT THANKS TO GSK FOR THEIR PILL THAT THEY PUT OUT KILLED HIM I WAITED AND WAITED FOR A SETTLEMENT FINALLY ALL THE TROUBLE AND HEART ACHE MY LAWYER GOT OVER 6.000 AND I GOT 3.000 GO FIGURE I LOST MY HUSBAND AND THE OTHER PEOPLE MADE MORE THEN I DID.IT NOT ABOUT THE MONEY IT IS JUST HOW LITTLE THEY TH[Show More]WELL I FOUGHT FOR 9 YRS/MY HUSBAND DIED FRON THE PILL. I WATCH HIM DIE WANTING TO LIVE SO MUCH.BUT THANKS TO GSK FOR THEIR PILL THAT THEY PUT OUT KILLED HIM I WAITED AND WAITED FOR A SETTLEMENT FINALLY ALL THE TROUBLE AND HEART ACHE MY LAWYER GOT OVER 6.000 AND I GOT 3.000 GO FIGURE I LOST MY HUSBAND AND THE OTHER PEOPLE MADE MORE THEN I DID.IT NOT ABOUT THE MONEY IT IS JUST HOW LITTLE THEY THOUGHT OF MY HUSBANDS LIFE.NOW I MUST GO ON TO TRY TO LIVE THE BEST I CAN

crackednut

May 21, 2014 at 5:55 pm

Talked to lawyer yesterday, he said 2nd check should be about the middle of July.

Angela

March 31, 2014 at 3:42 pm

Can someone please tell me if the advanda case settle yet, I've been waiting for 3 years nothing ,signing papers still no answer please let me know if it is settling soon.

Kat

March 7, 2014 at 3:36 am

I'm still waiting for a first check...the one that was promised a year ago for the first 10k...waiting...and waiting.

Angela

March 4, 2014 at 4:22 pm

Has anyone heard any news about the advandia settlement. When it supposed to happened.

Bill

February 25, 2014 at 2:38 am

Anyone still waiting for a first check, or heard anything lately?

Joyce

February 1, 2014 at 10:38 pm

After filling out paper after paper. Sending report after report from doctors. Phone call after phone call and all of the excuses any one could hear why no money Six years after my huspand dying I got a small check. My husband was a active man untill this advanda. This check was pennies I got in December 2013. No one will answer their phone. The last excuse was that the money has to be wir[Show More]After filling out paper after paper. Sending report after report from doctors. Phone call after phone call and all of the excuses any one could hear why no money Six years after my huspand dying I got a small check. My husband was a active man untill this advanda. This check was pennies I got in December 2013. No one will answer their phone. The last excuse was that the money has to be wired to the office before I can get a check. What the heck? I haven't talked to an Lawyer just office people for years.

robert

January 17, 2014 at 4:00 am

my husband received money fro law suit advandia ,to us it was not enough due to his injurys ,loss of both legs,diebetis insulin,heart trouble ,etc,I the wife have to take care of him rest of his life ,an is very hard on me, who can put a price on that i never know if he will make thru another day with all his health problems,caused from this drug ,he has lost all hope for life,no matter how hard ,[Show More]my husband received money fro law suit advandia ,to us it was not enough due to his injurys ,loss of both legs,diebetis insulin,heart trouble ,etc,I the wife have to take care of him rest of his life ,an is very hard on me, who can put a price on that i never know if he will make thru another day with all his health problems,caused from this drug ,he has lost all hope for life,no matter how hard ,he has just went down hill since then,,i can only do so much for him anymore.if u can do anything else for Robert to help him please send us a letter , soon as u can 38608 E Gunn City Rd Garden City Mo 64747

Laura

January 11, 2014 at 3:26 am

I don't understand what is taking so long with these lien resolutions. Was told by the end of the year. Well here it is another year and still nothing. They keep saying it is coming, but don't think they know when.

Marvin

December 20, 2013 at 2:11 pm

I had tri care for life insurance and no other. Has anyone else gotten any settlement documents for the their medical lien payments?

Laura

December 19, 2013 at 7:27 pm

We have heard they are putting Avandia back on the shelves. If they haven't already. But that won't affect the ones already in the lawsuit. The ones already in the lawsuit are already grandfather in.

Paula

December 15, 2013 at 5:16 pm

Yes we live to tell about the horrors of the transvaginal mesh but look at the predicted settlement offer. It's outrageous that the cases that have gone to trial have been no less than $2,000.000 and these manufacturers are planning to settle with us for a portion of that. I compel everyone to reject any offer below $500.000 and make the statement. We won't be bought out for pennies, I live a ye[Show More]Yes we live to tell about the horrors of the transvaginal mesh but look at the predicted settlement offer. It's outrageous that the cases that have gone to trial have been no less than $2,000.000 and these manufacturers are planning to settle with us for a portion of that. I compel everyone to reject any offer below $500.000 and make the statement. We won't be bought out for pennies, I live a year and half of my life that I can never get back donated by this mesh product and that year is worth more to me than their puny offers. I refuse to accept any less than $500.000 in a settlement or intend to take my case to trial in which I am positive I will receive much more........

Laura

December 13, 2013 at 4:53 am

Were you on private insurance ? Who did you have?

Marvin

December 12, 2013 at 1:36 pm

Yes, there were no lien payments withheld.

Laura

December 11, 2013 at 9:12 pm

Hey Marvin, Not to be nosey but was the settlement offer up to what u thought?

Marvin

December 9, 2013 at 3:10 pm

I got a settlement letter from my attoney office on 4 December reference the medical lien payment. Did anyone else get there letter? Hi Laura I still monitoring this site.

Laura

December 4, 2013 at 8:49 pm

I guess this sight isn't working no more because peope haven't chat since the 25th of Nov.

Marvin

November 25, 2013 at 5:31 pm

I was told on October 21, that the attoney office had my paper work back, and I should receive a settlement letter in 2 weeks, then I was told because of the large number of cases it is taken longer to release the settlemennt letter. Now I am told they are still processing the lien. So where am I now? I don't have a clue, again we are now going in circles with the lien solution process. It dep[Show More]I was told on October 21, that the attoney office had my paper work back, and I should receive a settlement letter in 2 weeks, then I was told because of the large number of cases it is taken longer to release the settlemennt letter. Now I am told they are still processing the lien. So where am I now? I don't have a clue, again we are now going in circles with the lien solution process. It depends on what attoney you get when you call, no 2 answers are the same and neither gives any positive information as to when I will receive the settlement letter or when payments will be released. I am blessed to still be alive so I will wait on the process. I refuse to stress myself out waiting on this money, For those I owe money I will pay when I get it, if I die call Avandia lien resolution for your money. IHave a BLESSED DAY....

no name

November 18, 2013 at 8:57 pm

Is this site being filtered. I posted something last week and it never made it to the board. You have to wonder who the mediator is. Why is it that United Health care and the other health insurance companies take to "clear liens" even after Garettson cleared medical liens. United Healthcare, Humana and a few others opted not to participate in the lien resolution program, in such they can sue you[Show More]Is this site being filtered. I posted something last week and it never made it to the board. You have to wonder who the mediator is. Why is it that United Health care and the other health insurance companies take to "clear liens" even after Garettson cleared medical liens. United Healthcare, Humana and a few others opted not to participate in the lien resolution program, in such they can sue you personally for bills they paid in direct result of Avandia injuries. So please tell me why those that had these insurance carriers that are not participating we as the plaintiff have get clear them or owe them. In effect we are notifying these health care companies with a huge red flag that "Hey we have money sue us". So if you don't owe them money you get a letter and clear them, if they decide you do owe them money then what.. they keep you entire hold back money. How does that seem fair. Anyone that had United Health Care or Humana actually received their holdback money?

Laura

October 29, 2013 at 8:31 pm

We haven't gotten our check from the lien holdback yet, and we had United Health care. We don't know if they are in the lien ressolution or not.

Pam

October 24, 2013 at 9:32 pm

that's good news. Was that for everyone or just your group that the lawyer is representing? Thanks for sharing...

no name

October 24, 2013 at 5:54 pm

Anyone who has gotten their check from the medical lien holdback, did you also receive the 10% holdback (who knows what it was for) and who was your insurance carrier at the time of incident? Thanks

marvin

October 21, 2013 at 5:35 pm

Contacted attoney's office on Friday Oct 18. I was told they have the medical lien papers back and I should receive the settlement letter in about 2 weeks.

Jayne

October 20, 2013 at 12:24 am

Who is getting the interest on all this money? Could that be the hold up ?

joe

October 17, 2013 at 6:57 pm

No name. You have to understand it the group in which your in. Only until a certain percentage is reach in which that has been cleared, only then will the money be release. Some lawyers it 75%, some 65%,. It has nothing to do if you had any medicare, medicaid. I know some folks waiting 2-3 years after they got there settlement, some folks 6 months later after they got there settlement.

Pam

October 11, 2013 at 1:05 am

Hi has anyone received any good news.

no name

October 10, 2013 at 3:31 pm

the medical lien holdback release is a joke. They tell you there are no liens and you still cant get the money they are holding. The lawyers tell you maybe another 30 days and then its another and another... they are waiting on a list. If Garettson was hired to clear the liens or verify there are none, then why after they clear you can they not release the money. Why does GSK have to sign of[Show More]the medical lien holdback release is a joke. They tell you there are no liens and you still cant get the money they are holding. The lawyers tell you maybe another 30 days and then its another and another... they are waiting on a list. If Garettson was hired to clear the liens or verify there are none, then why after they clear you can they not release the money. Why does GSK have to sign off... if the paperwork is not correct would it not fall back on Garettson as the company hired to complete this task. And even 30-90 days after you have been cleared of all liens you still cant get the money that they owe you and no end in site. To top it all off you have to sign another settlement statement and another 30 day ticker... There has to be a way to remove these constant constraints and pay the people.

Laura

October 1, 2013 at 11:26 pm

We received another letter the other day stating that our claim is processing towards a 2nd claim and right now it is out of the lawyer's hands. That they are working together to get this resolved and as soon as they do they well send us another letter similar to the first letter that we had tor sign. After they are signed then aproximately 30 days after they get those back we well get out checks[Show More]We received another letter the other day stating that our claim is processing towards a 2nd claim and right now it is out of the lawyer's hands. That they are working together to get this resolved and as soon as they do they well send us another letter similar to the first letter that we had tor sign. After they are signed then aproximately 30 days after they get those back we well get out checks that are due after the lien people get there's. The GSK lawyer's need to be satisfied with there findings. That is GRG. As of yet the Lawyer"s havent received any news about the lein ressolutions or the payouts. If you havent agreed to participate in the lien ressolutions, it well take longer for you to hear anything. My advice is that everyone participate in that. This comes from the Lawyers out of Denver. Hopefully this helps.

Marvin

September 27, 2013 at 2:21 pm

Has anyone received information on the release of payments for the medical liens. Back in July the lawyers we saying 60-90 days for the release of payment. I called this week and now they are not giving any time frame they act as if the release is unknown by GSK.

crackednut

September 26, 2013 at 11:11 pm

Got the same thing you got from the same people you got it from.

Pam

September 26, 2013 at 8:38 pm

It's amazing how we just get wedged into this cycle. We reach out and entrust those who are suppose to have are best interest at heart. I pray for all of us that God will move on the hearts of those who we have entrusted and resolve the open issue. We are not asking for much. We all wanted the best care for our loved ones. I'm really said because I donated a kidney to my mom and 4 months later she[Show More]It's amazing how we just get wedged into this cycle. We reach out and entrust those who are suppose to have are best interest at heart. I pray for all of us that God will move on the hearts of those who we have entrusted and resolve the open issue. We are not asking for much. We all wanted the best care for our loved ones. I'm really said because I donated a kidney to my mom and 4 months later she's gone (after she got a raving review for her doctor). When I talk it the same and we will let you know as soon as we hear, as for right now it's "pending with the lien review". God have mercy on us....

Ceecee

September 26, 2013 at 7:38 am

Well it is the end of September and nothing!!! Well I guess I can stop this blogging. Nothing is coming, I was taken by GSK and their dangerous drug. The lawyers at Graidi and Keese have kept my money, I am still sick and I guess I will die broke. This was not fair yo me. I have children, grand children and great grands. I can\\\\\\\'t give them a dollar because each month the lawyers at G&amp[Show More]Well it is the end of September and nothing!!! Well I guess I can stop this blogging. Nothing is coming, I was taken by GSK and their dangerous drug. The lawyers at Graidi and Keese have kept my money, I am still sick and I guess I will die broke. This was not fair yo me. I have children, grand children and great grands. I can\\\\\\\'t give them a dollar because each month the lawyers at G&K have their law clerk lying that they need 50%. I wish I had never gotten into this law suite. I was a sick woman but a happy one. God this has been a night mare!!! Oh, we\\\\\\\'re are the blogger? Have you all got checks and now you are not saying nothing. Help me help me!!!! Please send me my check!!!!!!

Cee cee

September 20, 2013 at 4:01 am

Well it is October in 2weeks and nothing yet. It appears that only Laura has received a payout since January. What is going on here. I have become so disgusted with the entire process. Some say the money is to being distributed because of GSK. Other say it is the law firms. Other say it is the courts . There have been so many lies. This is the worst mass torte case ever. The law firms are l[Show More]Well it is October in 2weeks and nothing yet. It appears that only Laura has received a payout since January. What is going on here. I have become so disgusted with the entire process. Some say the money is to being distributed because of GSK. Other say it is the law firms. Other say it is the courts . There have been so many lies. This is the worst mass torte case ever. The law firms are lying and holding on to the money. They have lied from day one and continuing to blame the delay on GSK. We all know that GSK is at fault but we now know that these lawyers are nothing greedy lier. They need to rotten in hell. We have trust them and placed our future in their hands. Liers, stealing money, each month telling a different lie. Just send the checks out. You have gotten your money. Well we re blogging , we need a lass act law suit against these law firms especially G&K in California . I will never trust them again to handle anything for me. Lies lies lies each month. Let seen Oct 1, come on give me another lie. I am waiting on it. Oh we need 50% so we can send out check. Well if you don\'t have 50% by now, your advertisement need to change. You are not as good as you say you are. STOP LYING AND SEND OUR CHECK OUT!! YOU HAVE MADE YOUR MONEY! WHAT ELSE DO YOU WANT!!! Oct 1 pay up and stop playing with your clients lives!! God is watching you and you will be judge.i hope you have someone reading this blog because we know that is what the law clerks are doing. This medicine almost killed me , left me with a heart condition, stroke and congested heart failure but by the grace of God I am still here. Don \'t let your greedy ways prevent you for seeing your God one day !

joe

September 17, 2013 at 7:24 pm

Rk, I can understand you being piss. Just a note, what you are gettine is call a settlement. Has of today, GSK is not guilty of any wrong doing. Iy has noy been proven that avandia gave you the health problems that you have. It is a REPORT and NOT A FACT. Also, if you want to go to court you need a lawyer to do that. Good luck trying to get a lawyer. Also, YOU must prove that avandia did cause you[Show More]Rk, I can understand you being piss. Just a note, what you are gettine is call a settlement. Has of today, GSK is not guilty of any wrong doing. Iy has noy been proven that avandia gave you the health problems that you have. It is a REPORT and NOT A FACT. Also, if you want to go to court you need a lawyer to do that. Good luck trying to get a lawyer. Also, YOU must prove that avandia did cause your health problrms. To this day, no one has testified saying under oath saying avandia cause haert attacks. Why, it has not been proven. Where are you going to get a doctor to say this. Again, you must prove in a court of law that the fact of avandia is your cause of problems. what you thinkis not good enough for a lawsuit in court, only facts.

rk

September 14, 2013 at 4:13 pm

I just received my "Award" letter. It is a real "JOKE!" I have A-Fib, and CHF because of taking the drug "Avandia." Guess what . . . My offer was for a little over $7, 000 and after final deductions, they wanted to give me a little over $700.00 total. Of course, I will not sign anything. I am going to pursue this further. Just thought I'd tell you what I was offered after living a lifest[Show More]I just received my "Award" letter. It is a real "JOKE!" I have A-Fib, and CHF because of taking the drug "Avandia." Guess what . . . My offer was for a little over $7, 000 and after final deductions, they wanted to give me a little over $700.00 total. Of course, I will not sign anything. I am going to pursue this further. Just thought I'd tell you what I was offered after living a lifestyle that has kept me in bed a lot, for I am sick all of the time. I am taking blood thinner that makes me weak, and all I do is visit "Quest" to have blood drawn to assure that the "Warfarin" isn't killing me "this week" and I get out to visit the doctor regularly. Before Avandia I was a diabetic, but I was HEALTHY & Strong, and enjoyed my life. . . Not so now! Date: 9-14-13

Ann

September 13, 2013 at 6:23 pm

Hi Cee Cee .... Yes I got the same story from the same law firm this is wrong they have lied so much and the sad part they are getting away with it and nothing is being done to them !!! They got OUR money and will not give it too us !!!! I hope the rot ...

Cee cee

September 12, 2013 at 4:33 am

Well, three months left in 2013 and Graidi and Keese still lying about my money. I spoke to a lady and she told me that they were waiting for 50% of the cases to be settle. This is the same information she told me in June. This is September. So from June to September you have not increase any amount, don\\\'t believe you!!! Stop lying to people who have suffered because you are holding money to[Show More]Well, three months left in 2013 and Graidi and Keese still lying about my money. I spoke to a lady and she told me that they were waiting for 50% of the cases to be settle. This is the same information she told me in June. This is September. So from June to September you have not increase any amount, don\\\'t believe you!!! Stop lying to people who have suffered because you are holding money to gain interest. She then proceeded to tell me that it will now be the end of the year. Make up your mind G&R. You are not a honest group of people. You have made money winning lawsuits for people in California. How much did you with hold from them. I really need this money. I am behind in bills, can.\\\'t afford food at times, can\\\'t buy my medicine and each time I speak to someone in your office it is the same lie. First of all, stop taking people for granted, ou say some thing one month and you come back two month later and tell the same exact lie. I agree with Ann, someone need to be sued. Why some firms have paid and this one has not. If you have received a check from the infamous G&K please holla. I guess next month, they still will be looking for 50%. I believe in honesty and if you are representing people, tell the truth and stop 50% lying. I will post back in a month. Nothing will have happen, I will hear this 50% of cases need to be approved be we can send out checks. Oh, she old me that they have 4500 cases that they are looking at but can\\\'t get chek out. Did other have this problem? Keep praying and leading on The word of God for a miracle.

Marvin

September 3, 2013 at 8:55 pm

I contacted the attoney today he stated the lawyer should getting the meical lien authorizations back from GSK next week. He also said I did not have any liens reported by any medical officials. Maybe good news for me. His conversation was quite vauge.

Cee cee

August 28, 2013 at 4:32 am

Has any one received anything from the California law office of Garidi and Keese? They have string people along for months. They have lied and appears to be holding on to the money. They blame delays on GSK but how have out received money and the too are receiving it from GSK.Please help me to understanding this law firm. No information for months! What are they doing? They called and send a[Show More]Has any one received anything from the California law office of Garidi and Keese? They have string people along for months. They have lied and appears to be holding on to the money. They blame delays on GSK but how have out received money and the too are receiving it from GSK.Please help me to understanding this law firm. No information for months! What are they doing? They called and send award letter out one year ago on 8/26 and to this day, not a red cent. Stop lying and pay up. We need our money !!! God please help us and make this company do the right thing for so many people that suffered from this drug! In the name of Jesus, G&K stop lying to us....

Laura

August 27, 2013 at 4:50 pm

Has anyone heard anymore as to when we are to see the 2nd checks ? Has anyone heard any more about the lies's ?

Dan

August 26, 2013 at 5:48 pm

My father died on April 30 of this year and had started a claim with Williams Kherkher out of Houston. Me and my sister are heirs and are trying to follow-up with a settlement. We have signed many papers and lien resolution and we told the total payout would only be about $10K total ? Has anyone been working with Williams Kherkher?

Nut

August 23, 2013 at 7:36 pm

Has anyone received their first check?

JOYCE

August 23, 2013 at 2:50 pm

yippee

no name

August 22, 2013 at 6:18 pm

has anyone been cleared of medical liens and received their 2nd check?

Marvin

August 15, 2013 at 7:41 pm

I spoke with the attoney today about the medical lien and he said that GSK has received the lien information and the process is the same as we had for the initial process. When GSK completes their process we will receive a settlement letter as before. Right now we are looking at another 30 to 60 days. He could not tell if I had documents going to GSK or if I had medical liens. So whatever it w[Show More]I spoke with the attoney today about the medical lien and he said that GSK has received the lien information and the process is the same as we had for the initial process. When GSK completes their process we will receive a settlement letter as before. Right now we are looking at another 30 to 60 days. He could not tell if I had documents going to GSK or if I had medical liens. So whatever it worth the process is on going and we want know anything until GSK release their information back to the attoney.

tls

August 1, 2013 at 3:48 am

I was wondering if anyone has gotten any checks from Reily Posner? I have been waiting since 2008. My husband did as a result.. any news will help.

Pam

July 22, 2013 at 5:45 pm

I have two contact numbers and the word is 4-6 months. Everything seems to be very vague. I would have liked more transparency in layman\\\'s terms.

Marvin

July 22, 2013 at 4:38 pm

That's the same information I got. I do not know if I have a lien or not, I had Tri care Prime at the time of my heart attack.

Laura

July 21, 2013 at 4:09 am

We talked to our lawyer's yesterday and he said that they don't know anymore about the liens. He said it could be up to another 60 days before they get those done..

Laura

July 20, 2013 at 4:12 pm

Talked to our lawyer yesterday and now he is saying September or October for the lien resolution. I guess the dates for that changed again.

tina

July 15, 2013 at 12:55 am

I have been waiting for a long time to get a check . I signed the paper back in november and still have not received anything.I wish everyone luck in collecting what is due to them.

Laura

July 11, 2013 at 9:58 pm

Even if you do your homework you don't always know how the lawyers are like until you use them. Just like you don't know everything about Doctor's until you use them. Sometimes they always appear better that what they are. That is why there are so many different ones and why there are so many malpractices suits. All of them are o.k. with some people when others migh have a bad experience

Marvin

July 11, 2013 at 1:05 pm

I talked with my attorney the other day about the medical lien payments. He says it should take about another 60 days, of course I think that is his quess. He could not give any other information. I hope we are not kept in the dark about this payment.

joe

July 5, 2013 at 7:28 pm

You have dirt bags is all businesses. Law profession is no difference. And still the bottom line is making a buck. No matter, remember, we all went to see a lawyer if we had a case. If a lawyer of your is a dirtbag, then maybe you didn't do your homework. After I had my heart attack, my wife research for a Cardio doctor. Ask questions about him/her. It the same. If you were going under the knife, [Show More]You have dirt bags is all businesses. Law profession is no difference. And still the bottom line is making a buck. No matter, remember, we all went to see a lawyer if we had a case. If a lawyer of your is a dirtbag, then maybe you didn't do your homework. After I had my heart attack, my wife research for a Cardio doctor. Ask questions about him/her. It the same. If you were going under the knife, you would make sure that the doctor is a real doctor and they done these operations before.

Elizabeth

July 4, 2013 at 7:45 pm

Has anyone got any thing from Clark,Love,,and any one else...Be waiting for 2 months now

Nut

July 3, 2013 at 9:19 pm

CLASS ACTION MASS TORT still by lawyers for lawyers.

Laura

July 2, 2013 at 1:36 am

We talked to our attorney the other day and he said that they are moving pretty quick to get this liens done. Said for us to call him by the middle of July and he should know more. We had United Health care and so far they haven't claimed anything and we didn't have medicare or medicaid..So it depends on what you had as to what you get back.

Nut

July 1, 2013 at 4:48 pm

So I really am a nut, thank you.

joe

July 1, 2013 at 3:27 pm

Again, not a class action lawsuit, it is a Mass Tort lawsuit

Nut

June 30, 2013 at 9:42 am

Class action , developed by lawyers for lawyers.

Marvin

June 28, 2013 at 12:58 pm

Has anyone gotten any information about the medical liens time frame?

Ann

June 20, 2013 at 8:35 pm

Our lawyer is NOW telling us that my husband WILL NOT be getting ANY money after everything he has been thou WHY? Just WHY have they done this too him?!?! What a joke this law firm as turned out to be ... for years they called my husband and told him we have a firm case NOW the day has came to claim his money & he gets NOTHING?! Why?

joe

June 19, 2013 at 3:22 pm

You are 100% correct it is your right and it is your opinion that some kind of fraud took place. That is all you got. You don't have any facts, not even circumstancial evident to use to go to court. No 'real' lawyer is gonna waste his/her time on opinion. Remember the TV show called Dragnet. "Just the fact lady, that is all we are interested in, the facts"

Marvin

June 18, 2013 at 1:26 pm

My attoney is in Denver CO.

no name

June 15, 2013 at 3:17 am

i also has the law firm out of calf I was also told that it wood be September I ask what was the hold up she advised me that she did know and hung up the phone before I could ask any thing els

ana

June 14, 2013 at 10:56 pm

im waiting on aletter or something to know whats going on.my law firm said they would settle everything by the middle of the year,and it the middle of the year and not aword were we are standing. need to know something.

johnson

June 14, 2013 at 4:28 pm

'@ Joe its my rights as an American citizen to sue if I believe there was dishonesty in the Avandia case and I will. I still believe ur apart of GSK that's why you defend them. I've waited 6 years for pennies. I deserve better than what I got. Remember its my opinion and YOU can't change that. I'm done here because I got my pennies this week. Did you get yours? Probably not. Keep waiting and you w[Show More]'@ Joe its my rights as an American citizen to sue if I believe there was dishonesty in the Avandia case and I will. I still believe ur apart of GSK that's why you defend them. I've waited 6 years for pennies. I deserve better than what I got. Remember its my opinion and YOU can't change that. I'm done here because I got my pennies this week. Did you get yours? Probably not. Keep waiting and you will see how unfair all of this is.

Marvin

June 14, 2013 at 12:59 pm

My check also came yesterday. Laura I hope yours came to.

johnson

June 14, 2013 at 2:11 am

My check finally came. Glad its over. Good luck everyone.

joe

June 13, 2013 at 6:50 pm

Johnson, you said that you believe that fraud was committed by your lawyer. Why do you think that is. Please be careful.If you think of bringing your lawyer to court, you better have proof in your hands. Again, what you think and what the law says are two very difference. What you think is opinion. What the law says is a fact. All of us here are very frustrated, but until the "legal process" takes[Show More]Johnson, you said that you believe that fraud was committed by your lawyer. Why do you think that is. Please be careful.If you think of bringing your lawyer to court, you better have proof in your hands. Again, what you think and what the law says are two very difference. What you think is opinion. What the law says is a fact. All of us here are very frustrated, but until the "legal process" takes place, all actions have been within the guide lines of the law. If you go to the Vioxx lawsuit, you will see that many folks are still waiting and how many years ago was that.

Laura

June 13, 2013 at 2:23 am

everyone, I received my check in the mail today. I am suppose to get the 2nd one in about 30 days. Good luck everyone and God bless

Elizabeth

June 12, 2013 at 6:19 pm

Well my husband died from CHF..and they say with his breakdown And what the lawyers get he gets nothing but 99cents

Cee cee

June 12, 2013 at 2:55 pm

Ann, who is your law firm. Sound like the same shit they are telling me... Way way way!!!!

Cee cee

June 12, 2013 at 2:50 pm

Marvin, where is your lawyer? I want to know why the firm in LA is holding back my money. They are continuing to blame GSK for not sending the money but I don't buy that. How may others are with this firm in LA and please tell me what they are telling you.

Cee cee

June 12, 2013 at 12:52 am

Well I call the law firm in Southern California back today and this woman told me that no money will go out in June. She said not until September but could not give me a time frame in September. Too much lies, they are drawing interest on this money. So if they told you something different they are constantly lying to us. My God, blaming GSK but not themselves. Oh, she told me that they one one[Show More]Well I call the law firm in Southern California back today and this woman told me that no money will go out in June. She said not until September but could not give me a time frame in September. Too much lies, they are drawing interest on this money. So if they told you something different they are constantly lying to us. My God, blaming GSK but not themselves. Oh, she told me that they one one of the last law firms to settle last year. They settle but who got the money, not me but them.... Keep you posted. May God bless!

Laura

June 11, 2013 at 5:15 pm

we talked to our lawyer yesterday and he said our check was mailed out yesterday which was Monday. We should get our check either Wednesday or Thursday. He said the 2nd one well be mailed out about 30 days from now. And depending if you have liens or that determines how much you get back.

Marvin

June 11, 2013 at 4:12 pm

Correction: The check was mailed on yesterday attoney just called. Sorry about the previous email I was so excited to hear that.

Marvin

June 11, 2013 at 4:09 pm

Checked Mailed on yesterday June 10. Just confirmed with the attoney

Marvin

June 11, 2013 at 3:07 pm

Laura I tried to contact my attoney today to see if my payments have been released or has been scheduled of course no answered the phone I left a message for a return call today and yesterday. No return call as of yet. I hope to hear from them soon normally it takes a day or two for them to return calls.

johnson

June 8, 2013 at 12:55 pm

'@Joe, I didn't misread anything. It is what it is. @ harry, I did what everyone did look for an attorney, but not on television. I will pursue legal action against them. I believe they committed fraud.

Laura

June 8, 2013 at 2:54 am

we talked to our lawyer today and he said that something was wrong with them releasing the checks. we was suppose to be released by the end of the week, and we were suppose to get our check early next week. As of yet they haven't been released. Now they are saying maybe Monday they well be released. We shall see. It isn't the lawyer's holding things up, it is the courts. He said he is anxious t[Show More]we talked to our lawyer today and he said that something was wrong with them releasing the checks. we was suppose to be released by the end of the week, and we were suppose to get our check early next week. As of yet they haven't been released. Now they are saying maybe Monday they well be released. We shall see. It isn't the lawyer's holding things up, it is the courts. He said he is anxious to get this done as much as we are. The lawyers can only release shecks as they are told.

Sharon

June 7, 2013 at 3:29 pm

Hi, everyone, has any one received anything? I received a small amount in October 2012. Currently waiting on the hold back for medicare/medicaid. Which I would be in the one that doesnot have a lien. But can not get a straight answer or we getting the hold backs in June or December. Can someone help with an answer

Harry

June 7, 2013 at 5:20 am

Johnson you must have hired a really bad attorney, where did you find them? Also, most people with legitimate attorney's received a letter with their final amount, and had to decide whether to accept, or deny the offer, and then return it to the attorney in a predetermined amount of days. Unfortunately people see an ad on TV, and just sign up for them to be their attorney, without investigating th[Show More]Johnson you must have hired a really bad attorney, where did you find them? Also, most people with legitimate attorney's received a letter with their final amount, and had to decide whether to accept, or deny the offer, and then return it to the attorney in a predetermined amount of days. Unfortunately people see an ad on TV, and just sign up for them to be their attorney, without investigating them. If your attorney is in a different state than you live in, then it will be even harder to take action against them

Ann

June 6, 2013 at 11:18 pm

Well I called my husband lawyer in Calf. Today 66 and I got to speak to someone Well, I was told that they will be sending out the checks the middle of this year. So, I was like well that means this month it's the middle of 2013 as of this month, She says well she has to speak to the medical department and get back to me. Huh? What, She says as soon as I have more answer I call you back. She repea[Show More]Well I called my husband lawyer in Calf. Today 66 and I got to speak to someone Well, I was told that they will be sending out the checks the middle of this year. So, I was like well that means this month it's the middle of 2013 as of this month, She says well she has to speak to the medical department and get back to me. Huh? What, She says as soon as I have more answer I call you back. She repeats my phone # to me and says okay thanks & have a good day and hangs up on me. I was not able to ask any more questions. So, when my hubby got home from his Dr's apt. He try to call and guess what he gets the famous answer machine ya like anything else is new. So, we are back to square one and I'm so dam confused why does she have to speak to the medical department? For what? & This is the middle of the year. WHY?!?! Just WHY? are they playing games and NOT answer questions if she doesn't know anything she could just say that end of story I would feel better about things. Oh by the way she is Mr.Griffen paralegal Mr Griffen is un able to come to the phone right now .. Ya story of our lives any more .... Bless it be too all and Good luck !!

joe

June 6, 2013 at 6:30 pm

Johnson, You misread what I said on the other posting. The 1/3 is base on getting $100,000.00. !/3 is 33,333.33. Your claim is base on $50,000.00. !/3 of this is about $16,500.00. Base by what you say, your total in pocket without the liens hold would be about $33,500.00. After this add the whatever liens or witholdings that the lawyer does. This can be anything from nothing to anything, from what[Show More]Johnson, You misread what I said on the other posting. The 1/3 is base on getting $100,000.00. !/3 is 33,333.33. Your claim is base on $50,000.00. !/3 of this is about $16,500.00. Base by what you say, your total in pocket without the liens hold would be about $33,500.00. After this add the whatever liens or witholdings that the lawyer does. This can be anything from nothing to anything, from what some folks are saying..

elizabeth

June 6, 2013 at 2:22 pm

Amen Cee cee......I was told by my law firm that it would be August before we get anything.....

Laura

June 6, 2013 at 2:19 am

yes Ann. Everyone that has signed there distribution letter and who is in the 2nd round should get there check next week. Talk to your lawyer and ask them what round you are in. I don't know how they decide that. Your lawyer's are getting plenty of money so they should answer any question you have.

johnson

June 5, 2013 at 10:37 pm

Just so everyone will no, my attorneys said that you will get your check with the breakdown. So far I haven\'t gotten a check, but what the attorneys is saying that the steering committee, the attorney, and the lien resolution will all get $33,333.33 of your settlement. So of course that leaves you with pennies if your settlement is low. I\'m only getting $8000 out of a $49,175.99 settlement. Tha[Show More]Just so everyone will no, my attorneys said that you will get your check with the breakdown. So far I haven\'t gotten a check, but what the attorneys is saying that the steering committee, the attorney, and the lien resolution will all get $33,333.33 of your settlement. So of course that leaves you with pennies if your settlement is low. I\'m only getting $8000 out of a $49,175.99 settlement. That really depressed me and the fucking attorneys got off like a fat rat and that\'s who they are fucking sneaky as rats. I hope they burn in HELL.

Cee cee

June 5, 2013 at 2:30 am

I have read so many comments and I really hope that each of us get our money. The medication create so many problems for each of us. My law firm in Cally has not contact me with anything since last August. I call them a few months ago to follow up and was told by this young lady that we will be mailing checks out in June. I really don\\\'t believe nothing they are saying. I just feel that the[Show More]I have read so many comments and I really hope that each of us get our money. The medication create so many problems for each of us. My law firm in Cally has not contact me with anything since last August. I call them a few months ago to follow up and was told by this young lady that we will be mailing checks out in June. I really don\\\'t believe nothing they are saying. I just feel that the lawyers have won. They have taken advantage of sick person who suffered so much from this drug. The law firms are not for us, they are for themselves. Getting rich and rich.!!For those that have received payments, I am happy for you. Thank God that you received something from this!!!

Ann

June 4, 2013 at 7:41 pm

Hi Laura, Are the checks being sent out for everyone that is waiting?

no name

June 4, 2013 at 7:12 pm

I think ihave the same law firm out of cal I tried call them left messages no return phone call as of yet I am not asking for any of there money I just whats do to me is this asking too much I throught the lawers worked for us I guess not I sign my papers I naugust 2 O12

mary

June 4, 2013 at 5:42 pm

Johnson did you get yours yet

Laura

June 4, 2013 at 1:31 am

we talked to our lawyer today and he said that the checks are do to go out the end of the week and we should reveive our check by the middle of next week. He said the 2nd check should be sent out within 30 days. Depending on weather you have any liens or was an medicare or medicade. We had private insurance and so far they haven't jumped aboard yet. So we should get all of it back. The remaing[Show More]we talked to our lawyer today and he said that the checks are do to go out the end of the week and we should reveive our check by the middle of next week. He said the 2nd check should be sent out within 30 days. Depending on weather you have any liens or was an medicare or medicade. We had private insurance and so far they haven't jumped aboard yet. So we should get all of it back. The remaing amount after they get there portion well be given back.

marvin

June 4, 2013 at 12:04 am

Well no payment came on 3 June I was hoping for payment today. I am wondering if the attoney knows when the actual release day. I will call mine tomorrow.

Ann

June 3, 2013 at 10:45 pm

Hello everyone Well it's June 3, 2013 and have not heard anything from anyone ... I called my husband lawyer in LA and asked for him to return my call & that was last week & he has yet to call back. Go Figure Why is it so hard for them to return a call with a few answer to our questions? I feel like they don't care about anything. Well, I hope someone out there is having better luck then[Show More]Hello everyone Well it's June 3, 2013 and have not heard anything from anyone ... I called my husband lawyer in LA and asked for him to return my call & that was last week & he has yet to call back. Go Figure Why is it so hard for them to return a call with a few answer to our questions? I feel like they don't care about anything. Well, I hope someone out there is having better luck then we are..Take care all and good luck

ronnie

May 30, 2013 at 5:40 pm

hey every one im still waiting on my little setement . they have come up with every excuse not to send my money . there telling me that another firm want some of what little bit i have coming . they are holding my check tell it gets resolved ????.

Johnson

May 23, 2013 at 12:44 am

I got an email from my attorney today saying they are holding only 10% out of my settlement for the medical lien.

Laura

May 21, 2013 at 4:44 pm

Hey Joe, I don't get mad that easy, but the lawyer's told us, that by law they have 30 days. but most of the time it is less. Just talked to them today again and that is what they said again. We shall see.

joe

May 20, 2013 at 10:31 pm

Laura, Please don't get mad, but on this settlement the 30 day law does not apply. If only apply 30 days if it is court ordered. Our lawsuit is not court ordered, it is a settlement. Big difference. I am not saying that the lawyer won't have the check in the mail in 30 days, what I am saying the law does not apply here on this item,

Laura

May 18, 2013 at 6:08 pm

we talked to our lawyer on Thursday and we signed and turned our distribution letter on the 14th of May. We faxed it back on the same day we got it. It is faster if you can fax it. He said that by law they have to have the check's sent out within 30 days of receiving the disbursement letter. We should receive our check no later than the 14 of June. I hope this helps

Ann

May 16, 2013 at 5:52 pm

Good afternoon all, My husband spoke with someone a few days ago and they told him he should received his check sometime in June.He had signed his disbursement papers back in Dec 2012 So we shall see .... Good luck to all have a nice day

Laura

May 16, 2013 at 5:03 pm

They did say that sometimes it is 30% hold back. Some people get 20 %. I don't know how they figure who gets 20% and who get's 30%. But they did say that we should get our check by the 1st part of June.

no name

May 14, 2013 at 7:39 pm

Laura, glad to hear that you hopefully will be getting a check soon.. Check your math. The 20% holdback for medical looks more like a 30% holdback. Did they make a mistake?

Laura

May 14, 2013 at 4:55 pm

O.K. everybody, We got our disbursement letter yesterday and here it goes. Our settlement offer is 37,125.00. Out of that they take 1,113.75 for court cost. And 14,850.00 for lawyer fees. 940.98 for cost of lawyer expense witch I thought was in the 40 % but it is not. witch brought it down to 20,220.27. Then out of that they deduct the 20% holdback witch turned out to be 11,137.50 witch is wh[Show More]O.K. everybody, We got our disbursement letter yesterday and here it goes. Our settlement offer is 37,125.00. Out of that they take 1,113.75 for court cost. And 14,850.00 for lawyer fees. 940.98 for cost of lawyer expense witch I thought was in the 40 % but it is not. witch brought it down to 20,220.27. Then out of that they deduct the 20% holdback witch turned out to be 11,137.50 witch is what we well get back after they take out there portion for liens or Medicaid or medicare and any private insuranc that has jumped on board. So far our insurance company hasn't. We had United Health care. So we should get all of it back. If there is anything left over the balance oc that well be refundded within 3- 6 months. So our first check ends up to be 9,028.77. The sooner this is signed and returned the sooner we get the check. We talked to the lawyer yesterday and was told that the check well be sent out no later than 30 days from the time they get these signed and turned back in. We were told that they dont need to receive all them back but most of them. If you have access to a fax machine that is quicker and faster. I hope this helps with the breakdown. Good luck all. Remember my hsband didn't have a bypass or died. That get's more. He was only 42 so that is why he got more points. but he smoked and is over weight so they took off points for that. God bless all!!!

Marviin

May 14, 2013 at 12:42 pm

I did receive the distribution letter on 6 May and returned it. Payment should be in about 30 days.

Ann

May 13, 2013 at 5:51 pm

My husband called the 800 number he has and he was told the same thing he is always told any day now up until June My husband question them and ask if they are sure he is still getting what he was promised as payment the person told him yes. And he was told the hold up is due to the courts. I just feel he is getting the run around just as everyone else is. It's sad that we can not get a straight a[Show More]My husband called the 800 number he has and he was told the same thing he is always told any day now up until June My husband question them and ask if they are sure he is still getting what he was promised as payment the person told him yes. And he was told the hold up is due to the courts. I just feel he is getting the run around just as everyone else is. It's sad that we can not get a straight answer from anyone. Over it all when it comes (if it ever does) it comes but if not I told my husband we sure do need to contact other attorneys and SUE the pants off of someone one!!! Just saying Hope everyone has a good day. And good luck too all that is waiting (=

mary

May 11, 2013 at 1:49 am

Has any one heard anything yet.

Laura

May 10, 2013 at 6:38 pm

Has anybody else heard anything else yet? We were suppose to get the letter this week. We haven't got it as of yet. Nobody has said anything since early May. My attorney was out sick for the last two weeks. And now I think he is lying because I haven't heard anything else

Marvin

May 1, 2013 at 5:56 pm

I contacted my attoney office today and was told they are preparing the distribution letter for release on Friday. I guess I am in the second of payment. I was also told the payment would be released within 30 days after I return the letter.

Laura

April 30, 2013 at 5:26 pm

we received notice from our lawyer that the distribution letter was to be sent out on Fri. So we should get it sometime this week. It depends on what round you are in. We are in the 2nd round. and we have the lawyer's out of Denver. The first round has already went out and they already got paid.

Marvin

April 26, 2013 at 1:14 pm

Has anyone received notice that GSK has released the approval letter for payment and if so when can you expect the distribution letter?

Laura

April 25, 2013 at 7:25 pm

Talked to our attorney today and he said that the distribution letters well go out tom. And we should receive it sometime next week. That is for the 2nd round, and we arfe in them. They were checking on those that filed bankruptcy. We didn't. The letter's that are coming out well show how the money's are being spent. Then around 30 days after they get the letter's back we well receive our check[Show More]Talked to our attorney today and he said that the distribution letters well go out tom. And we should receive it sometime next week. That is for the 2nd round, and we arfe in them. They were checking on those that filed bankruptcy. We didn't. The letter's that are coming out well show how the money's are being spent. Then around 30 days after they get the letter's back we well receive our check. Well let you know as soon as I get the letter. once we get the letter and we sign it, they cant change any amount that we get.

Laura

April 23, 2013 at 11:56 pm

Some ppl already got there checks. That was the first round. Then they started needing something else. That is the disbursement letters. Then after that the checks well start getting released again. That might be in June. I hope so!!

no name

April 23, 2013 at 7:37 pm

i heard on another website that some people have had additional money withheld.. check your disbursement letter and let us know if you are one of the unlucky ones

no name

April 23, 2013 at 12:40 am

i was told that money ror lien would come out of the second check is there any two att out tere same info i also was told the checks would start coming out june 2013.

joe

April 19, 2013 at 7:37 pm

anyone know how long the 20% is being held for.

Laura

April 18, 2013 at 4:47 pm

no name. No there isn't anything else except that 3% they hold back for MDL. That is what the hold up was is because they were checking to see who all had liens and that. I was under the impression that there were two checks but from the way they are talking they are holding the money back out of our first check and if no one claims it we get that money included in that check. I well let every[Show More]no name. No there isn't anything else except that 3% they hold back for MDL. That is what the hold up was is because they were checking to see who all had liens and that. I was under the impression that there were two checks but from the way they are talking they are holding the money back out of our first check and if no one claims it we get that money included in that check. I well let everyone know as soon as I get the distribution letter.

no name

April 18, 2013 at 3:25 pm

Laura, or anyone, Has anyone heard about additional holdback other than the 20% for Medical Lien Resolution?

joe

April 18, 2013 at 2:55 pm

Coeta, I am sorry to hear about your husband. I hate to be the bearer of bad news. But your claim is only on the bypass surgery. You did not say if he had a heart attack, I am guessing that he did. What happen later in 2010 and 2012, I am sorry to say will not be part of the claim. This is a major problem that most folks don't understand. All claims are base the first incident and not what happen [Show More]Coeta, I am sorry to hear about your husband. I hate to be the bearer of bad news. But your claim is only on the bypass surgery. You did not say if he had a heart attack, I am guessing that he did. What happen later in 2010 and 2012, I am sorry to say will not be part of the claim. This is a major problem that most folks don't understand. All claims are base the first incident and not what happen after. The general rule of thumb is anything within 6 months might be use but not neccesary. Ex: Person has CHF and then dieds a year later. The claim is on the CHF and not the death of the person. You know and I know that the person died from complications of CHF, but legally, your claim is still on CHF and that is all. Is it fair, no way, it is not fair. Is it within the law, yes.

Laura

April 18, 2013 at 3:17 am

I got the first letter to sign back in October. Then we was told we would have a check in the middle of feb. Then they changed it saying there was another , letter being sent out saying how things are being spent. If we agree to it we are suppose to sign it and send it back. My husband just had 2 stints put in. He was only 42 when he had the incident. That has helped him get more and the letter[Show More]I got the first letter to sign back in October. Then we was told we would have a check in the middle of feb. Then they changed it saying there was another , letter being sent out saying how things are being spent. If we agree to it we are suppose to sign it and send it back. My husband just had 2 stints put in. He was only 42 when he had the incident. That has helped him get more and the letter he got said he is allowed 37000. But out of that the lawyer get's 40%. And now they are talking about 20% holdback for liens or medicare/medicaide, which we don't have any of those. So now I don't know what he well end up with, that is the next letter they are releasing. He did smoke and he was over-weight, and they took off for that.

coeta

April 17, 2013 at 2:55 pm

my husband had open heart surgery in 2006 after taking advandia ,he had 6 bypasses and then in 2010 had to have a stint put in and then in2012 had a mild stroke. He now has frontal lobe dementia. we are takingo ne day at a time. I received one letter to sign and send back but have never heard another thing from anybody. We signed with a law firm in St Louis, mo as we live in oklahoma. if any one k[Show More]my husband had open heart surgery in 2006 after taking advandia ,he had 6 bypasses and then in 2010 had to have a stint put in and then in2012 had a mild stroke. He now has frontal lobe dementia. we are takingo ne day at a time. I received one letter to sign and send back but have never heard another thing from anybody. We signed with a law firm in St Louis, mo as we live in oklahoma. if any one knows who we can call or get some information i would appreciate it

coeta

April 17, 2013 at 2:50 pm

i filed a claim with a law firm in st louis mo. and we live in oklahima. I got one letter to sign and send back but have not heard a word from anyone. My husband had open heart surgery 6 bypasses in 2006 and then had to have a stint put in in 2010, He had a mild stoke in 2012 and now has frontal lobe dimentia, he is not in very good shape and we take one day at a time. I hope to hear from someone [Show More]i filed a claim with a law firm in st louis mo. and we live in oklahima. I got one letter to sign and send back but have not heard a word from anyone. My husband had open heart surgery 6 bypasses in 2006 and then had to have a stint put in in 2010, He had a mild stoke in 2012 and now has frontal lobe dimentia, he is not in very good shape and we take one day at a time. I hope to hear from someone soon but probably wont and I don't know who to call

Marvin

April 17, 2013 at 12:38 pm

Thanks Laura, How long have you been waiting for the letter from GSK? I have been waiting since Jan 2013.

will

April 16, 2013 at 9:08 pm

Sorry about the low amount you got Johnson but i don't get it. My mother died as well and we settled for 178,000 a couple month ago. No, we having received anything yet. Our layer said it takes about 90 days for Garretson resolution group to review it. So now we wait again. I have to say that we only filed our claim 2 years ago and it seems like we are father along then a hole lot of people that h[Show More]Sorry about the low amount you got Johnson but i don't get it. My mother died as well and we settled for 178,000 a couple month ago. No, we having received anything yet. Our layer said it takes about 90 days for Garretson resolution group to review it. So now we wait again. I have to say that we only filed our claim 2 years ago and it seems like we are father along then a hole lot of people that has had claims from the beginning.

Laura

April 16, 2013 at 8:51 pm

We talked to our lawyer's out of Denver and he said that he the approval and we were in the next round. He said the distribution letter's should be sent out by the middle of next week. He said as soon as we sign it and get it back in then he well be issuing check's to us. He said that the checks should be sent to us within 30 days of receiving the letter's back and signed. He said he doesn't [Show More]We talked to our lawyer's out of Denver and he said that he the approval and we were in the next round. He said the distribution letter's should be sent out by the middle of next week. He said as soon as we sign it and get it back in then he well be issuing check's to us. He said that the checks should be sent to us within 30 days of receiving the letter's back and signed. He said he doesn't have to wait until they are all sent back just most of those. So the faster we send them back, the sooner they well send checks. Let's hope they are correct.

Johnson

April 15, 2013 at 10:45 pm

'@Connie: My husband died from CHF and GSK settled with me less than $50,000. I think this is a shame.

Laura

April 15, 2013 at 3:28 pm

Talked to our attorney on Friday, and he said he should get final approvals within the next couple of weeks. He said that the approval letters he is waiting for are coming from GSk. Everyone in the Denver group should have already got there settlement offer. Once he get's all the disbursement letters signed and sent back in 30 days from that we should get a check. He said he doesn't have to ha[Show More]Talked to our attorney on Friday, and he said he should get final approvals within the next couple of weeks. He said that the approval letters he is waiting for are coming from GSk. Everyone in the Denver group should have already got there settlement offer. Once he get's all the disbursement letters signed and sent back in 30 days from that we should get a check. He said he doesn't have to have all of them sent back in, but most of them. So as soon as you get the letter sign it and send it back in.

Connie

April 14, 2013 at 9:44 pm

Is there a chart that tell the amount we will get like from slight effects or for dying What is the most you have heard of anyone getting and the least

Marvin

April 11, 2013 at 4:50 pm

My attoney is in AZ. My file has been with Glaxo since last January 2013 for their approval for payment. I didn't know this would take more than 60 days. Are there others waiting on Glaxo to release the authorization for payments? I have been watching this web page for a while and no mention they were waiting on Galxo.

Laura

April 10, 2013 at 5:59 pm

I talked to our lawyer today and he said that he should hear more by the end of the week. We well see. I thought what he sent out last was a check, but I guess it was the distribution letter. That is what they are sending out next. Our lawyer said that after we get that and sign it and turn it back in, then 30 days from then we shall get a check. Let's hope so!

Harry

April 10, 2013 at 5:57 am

'@Elizabeth...The states got paid, not the people who filed claim in the states. The 38 states that settled, got paid money that they put a claim against GSK. The people like us that filed claims, are being settled by a law firm, by law firm basis

mary

April 8, 2013 at 11:05 pm

Elizabeth what state was that settles did they say Kentucky was one of them.

Johnson

April 8, 2013 at 10:48 pm

'@laura, Im not in your group. So far my group is waiting on the affidavits for the insurance liens and I think it is the same as the distribution letters. Hopefully, we will get our checks after the letters are returned.

Laura

April 8, 2013 at 6:50 pm

The courts have already settled. Some checks have been sent out. We are still waiting for our check. They keep changing the dates on us. I don't know what the hold up is and neither dose out lawyer. He want's to get this all done.

no name

April 8, 2013 at 5:50 pm

I call the firm once a week as well and get basically the same, when i get an answer. We dont know when more money will be released, we dont know what the hold up is, we will contact you when we have more information. How is it that GSK still has son much hold over settlements. They are ones that get to say yes pay or no dont pay. We have settled signed all the papers, met all the timelines, the[Show More]I call the firm once a week as well and get basically the same, when i get an answer. We dont know when more money will be released, we dont know what the hold up is, we will contact you when we have more information. How is it that GSK still has son much hold over settlements. They are ones that get to say yes pay or no dont pay. We have settled signed all the papers, met all the timelines, there has to be someone that can get this moving.

no name

April 8, 2013 at 5:46 pm

I contacted people that i know live in NC and only 1 said they got a check... at least 3 others have not. So i think that when you say (or whoever is saying this) NC got paid their settlements, that is incorrect. Wish it was true and they could validate that information, it would give hope for the rest of us. Anyone else from NC want to contribute? Did you get your settlement payment?

Elizabeth

April 8, 2013 at 1:00 am

I got it off the other site where 38 states has been settled

Laura

April 5, 2013 at 5:26 pm

no name, We were told by our lawyer, and we have the same one as you, that the first round of checks have already been sent. The 2nd round was suppose to be sent out by March 1st. Nothing yet. We called the lawyer and he said he is still waiting for another approval to send out more check. But now they are asking for something different. Now they have a distribution letter that they are sending o[Show More]no name, We were told by our lawyer, and we have the same one as you, that the first round of checks have already been sent. The 2nd round was suppose to be sent out by March 1st. Nothing yet. We called the lawyer and he said he is still waiting for another approval to send out more check. But now they are asking for something different. Now they have a distribution letter that they are sending out that we have to sign. Then after that we are to get a check. The first round that they sent out didn't need that letter. I don't know why they changed their minds about needing something els. Our lawyer said he hasn't heard anything else since the first round. He didn't know what the hold up was. I hope this helps, I well continue to poss any new info that I get. I ussually call our lawyer's at least once a week. He is pretty good about answering my question's. Was kind of annoyed last week cause he wasn't answering me, but found out he was on vacation.

Ann

April 5, 2013 at 4:12 am

Hello, My husband spoke with his lawyer in Cal and he was told that he could receive his check from now thou June he isn't holding his breath cause he has heard this before. We understand it isn't the lawyer fault. But come on they could send out letters or do return phone calls to the clients that are paying there wages !!

no name

April 4, 2013 at 6:53 pm

Elizabeth, Where did you hear that NC got paid.. I dont think it is a state by state payout, it is more a case by case payout, or groups of cases. Be interested to know your info came from

Johnson

April 4, 2013 at 6:38 pm

Just heard back from my attorney saying that he is in the process of sending out affidavits to us regarding the liens because the courts are requesting it. After that, we should get our checks. That's was good news to my ears.

no name

April 3, 2013 at 6:53 pm

CAROLYN , have you heard anything more ....this is the first week of April and I have not heard anyone else from the firm in Denver say they got a call about a check this month. No checks in March and nothing again this month so far... when will this be over with at least a round 1 check?

elizabeth

April 3, 2013 at 12:13 am

Well I read where the people in North Carolina got paid their settlements....So where is ours?

Laura

April 1, 2013 at 7:23 pm

Johnson, They told us that there was over 3000 cases that are being claimed in this group. The first set of checks have been sent out , but we talked to our attorney and he said that they are sending something out that is a thing for us to sign to say how things are to be spent. Then 30 days from that we are to get our check. So the thing they are sending out are the distribution letters. I th[Show More]Johnson, They told us that there was over 3000 cases that are being claimed in this group. The first set of checks have been sent out , but we talked to our attorney and he said that they are sending something out that is a thing for us to sign to say how things are to be spent. Then 30 days from that we are to get our check. So the thing they are sending out are the distribution letters. I thought it was a check, I guess not. They are waiting for them to O.k. it , before they send some more out, and so far they haven't heard anymore. They can't send anymore out tell the court's say too. I don't understand what the hold-up is.

no name

March 31, 2013 at 7:10 pm

has any one with the law firm g-k out of cal heard any thing from them as too when we might get our first check i tryed too call all i got was the secretary voice mail no return phone call as of yet.

No Name

March 29, 2013 at 3:26 pm

Did the firm from denver say how many checks would be released? I think we all got the same paperwork at the same time, and had the same deadlines to return it. There was a group that was paid in Feb, but I dont know how many and who determined who was in that group. I have been waiting for the money for a very long time, longer than alot of people that have already been paid. Maybe I will get [Show More]Did the firm from denver say how many checks would be released? I think we all got the same paperwork at the same time, and had the same deadlines to return it. There was a group that was paid in Feb, but I dont know how many and who determined who was in that group. I have been waiting for the money for a very long time, longer than alot of people that have already been paid. Maybe I will get a call that says my money is being released too... Laura... did you get the word that your money is coming the first week of April> Have you call this week?

Johnson

March 28, 2013 at 11:02 pm

'@Laura: When I called the steering committe and spoke with one of the members who is working with GSK on the healthcare liens, he stated to me that the medical liens is holding up our payment. I haven't received my first check yet and I settled in February 2012. So, I am not looking for the second check because I have not gotten the first check yet!

CAROLYN

March 28, 2013 at 8:59 pm

well this is the latest as of 3/27/13,was sent papers to be signed and mailed back asap.making sure all members names and birthdates were valadated.meaning my siblings. THIS IS SHOCKER, TODAY GOT CALL FROM ATTORNEY OFFICE OUT OF DENVER, POSSNER STATES MONIES WILL BE RELEASED IST WEEK OF APRIL. LETS HOPE THIS IS FOR REAL AND NOT APRIL FOOLS,].has anyone else heard anything? FEDERAL GOV. IS TO BL[Show More]well this is the latest as of 3/27/13,was sent papers to be signed and mailed back asap.making sure all members names and birthdates were valadated.meaning my siblings. THIS IS SHOCKER, TODAY GOT CALL FROM ATTORNEY OFFICE OUT OF DENVER, POSSNER STATES MONIES WILL BE RELEASED IST WEEK OF APRIL. LETS HOPE THIS IS FOR REAL AND NOT APRIL FOOLS,].has anyone else heard anything? FEDERAL GOV. IS TO BLAME FOLKS. OUR SEN, CONGRESSMAN, AND YOU NEED TO LET THEM KNOW, I DID, HELL NO I WILL NOT VOTE FOR THEM.AND YES I AM VERY INVOLVED IN POLITICS

laura

March 25, 2013 at 8:21 pm

Johnson, No the attorney doesn't get the 20%. That is for medicare, medicaid and the private insurance that are in the claim. If you don't owe them or don't have any liens the 20$that is left over you well get at a later day. The attorney's don't get anymore than 40%. There are two checks we are suppose to get. We were told the first rounds have already been sent out. The other round was suppos[Show More]Johnson, No the attorney doesn't get the 20%. That is for medicare, medicaid and the private insurance that are in the claim. If you don't owe them or don't have any liens the 20$that is left over you well get at a later day. The attorney's don't get anymore than 40%. There are two checks we are suppose to get. We were told the first rounds have already been sent out. The other round was suppose to be sent by the first of March, nothing yet. That is what I am getting so annoyed for. We have been trying to call our attorney for over two weeks and he never answers. As far as I have been told is they already got paid. We are all waiting for our money and they keep changing the dates. GSK has alread settled so I don't understand what the hold up is.

Ann

March 25, 2013 at 6:14 pm

My husband called his lawyer yesterday and they told him that between now & June he will receive his money. Not holding our breath but we shall see ... Good luck to everyone

No Name

March 25, 2013 at 5:53 pm

Laura, What would the purpose be for the lawyers to drag their feet? They are not getting paid unless we are getting paid. Who is in control of the money and when we get it? Garettson? The Lawyers? GSK? I have heard nothing from the firm in Denver... nothing in weeks. Anyone hear news of any kind? So ready to be paid for all that we have been through... We jump through hoops to meet the time[Show More]Laura, What would the purpose be for the lawyers to drag their feet? They are not getting paid unless we are getting paid. Who is in control of the money and when we get it? Garettson? The Lawyers? GSK? I have heard nothing from the firm in Denver... nothing in weeks. Anyone hear news of any kind? So ready to be paid for all that we have been through... We jump through hoops to meet the timelines that are set to get paperwork signed and returned but nothing is done in a timely manner in return. How do we get our checks?

Johnson

March 25, 2013 at 3:37 pm

The attorney's are getting 60% of our settlement; 20% holdback and 40% for attorney fees. That leaves us with 40% of our settlement.

Elizabeth

March 24, 2013 at 7:59 pm

I wonder if any of us will ever see anything? They say that GKs had to approve the settlements..But I am calling every week to check on the process of the claims

Laura

March 24, 2013 at 5:22 pm

anybody have reily and them out of Denver? They use to be good at taking calls,but I have been trying to call them for over 2 weeks and they don't answer the phone. The secretary answers and sends me to our attorney but the line just rings and then goes to voice mail. If I leave a message he doesn't call back. Starting to get annoyed. I feel that they have stopped issuing checks.

Johnson

March 23, 2013 at 8:42 pm

'@Will, basically you are saying that the attorneys are getting 20% for cases that were not approved yet and 40% for cases that were approved, which totals 60% of our settlements? That leaves us with 40% of our settlement and if a person did not get a good settlement offer, what they will get in their hands is way less than the attorneys and WE are the victims. Hmmm, interesting.

Laura

March 22, 2013 at 6:17 pm

yea they are suppose to hold back the 20% but the rest is suppose to be sent out. Then the 20% that doesn't get claimed is suppose to be sent in another 6 to 12 months.

Johnson

March 22, 2013 at 4:01 pm

'@Will, So the attorneys are getting 60% of all our settlements? 20% they are holding and 40% for attorney fees?

Johnson

March 22, 2013 at 3:59 pm

however anyone wants to put it, our settlements are being held up due to medicare, medicaid and the private insurance companies suing GSK for part of OUR settlements. Botton line.

will

March 22, 2013 at 3:46 am

yes they are holding back 20% . that not just for the insurance companies . for some of there cases that were not approved yet. the 20% is 20% of the settlement the lawyer got for all of his clients . that information is in every settlement packet .

Laura

March 20, 2013 at 5:39 pm

what about the rest. Why haven't they sent that? They have already sent some of those checks out, we wasn't in that round. They were suppose to send the other round out by the 1st of March. Now they are saying they haven't heard anything else. We have a law firm in Denver and they are the ones that have started dragging their feet. They are suppos to be holding the 20% back but we are suppose t[Show More]what about the rest. Why haven't they sent that? They have already sent some of those checks out, we wasn't in that round. They were suppose to send the other round out by the 1st of March. Now they are saying they haven't heard anything else. We have a law firm in Denver and they are the ones that have started dragging their feet. They are suppos to be holding the 20% back but we are suppose to be getting the rest now. And the 20% they held back 6months to a year.

kimberly

March 19, 2013 at 7:54 pm

what Noname posted was : " They are holding back 20% because that is the max any of the insurance companies, medicare, medicaid, etc can get" Anyone heard from Reilly Ponzer?

Laura

March 19, 2013 at 6:45 pm

I am starting to get annoyed. Now they say they haven't heard any more as to when the other checks are being released. They had said they are suppose to releas them on the 1st of each month. Now they are saying something different. I want to know what they are doing with our money and what we have to do to get them to move. The courts have already settled and have already paid out there money

Johnson

March 19, 2013 at 2:13 pm

'@Nell, look at my recent post. I just informed everyone about the liason. Noname says its not true that there is 20% being held back for the insurance companies, however, the liason told me something else. Basically, the same thing he told you. Read the previous posts by Noname

kimberly

March 18, 2013 at 6:27 pm

has anyone gotten paid this month? Have not heard any money being released this month.

Nell

March 16, 2013 at 5:28 pm

Hello all I am 38 I had a heart attack in 2009 after being on Avandia for some time I have been watching these post for a while some here are very knowledgeable Joe your the best..after following some leads here do not call judges chambers will not help at all but there is a liaison to help with attorneys who are being nasty and not answering questions also was informed by that liaison that paymen[Show More]Hello all I am 38 I had a heart attack in 2009 after being on Avandia for some time I have been watching these post for a while some here are very knowledgeable Joe your the best..after following some leads here do not call judges chambers will not help at all but there is a liaison to help with attorneys who are being nasty and not answering questions also was informed by that liaison that payments are being paused because insurance companies that paid for our surgeries and hospital stays are stepped in to get reimbursement before o ur monies are released to us..This liaison is an attorney and is in Pennsylvania. I am in Baltimore Md. I Pray for Strength Help and Encouragement to all as they cope with sickness health issues and Loss of Love ones

Laura

March 13, 2013 at 6:55 pm

I don't think the lawyer"s are necessarily lying, I think they are telling people what they are being told. I think the people who are talking to them are the one's lying. They had a meeting the other day and the money has been al paid by GSK, wonder where it is at? Somwhere collecting interest. I think the lawyers are taking there time so they can collect the interest that is acrouing.

joe

March 12, 2013 at 8:50 pm

R C, I don't think your lawyer is lying. I think they are covering up stupidity and mistakes that they made.

Laura

March 12, 2013 at 5:23 pm

Just talked to our attorney, he said he is still waiting to hear when another round well be released to go out and as of yet he hasn't heard any more. He is hoping he well hear more by the end of the week. He said he wants to get this done. The first of March came and went and still nothing else. He cant send anymore check's out until he is told. Wonder what the hold up is?

R.C.

March 11, 2013 at 8:03 pm

Yes I do blame the attorneys for this. They lied to me back In July saying they had my fathers medical records & I would receive a settlement packet In 12/2012. In Feb. 2013 they called me & told me I had to go down to my fathers former doctor & get his medical records & send to them. That is their fault for lying to me saying they had his medical records when in fact they ne[Show More]Yes I do blame the attorneys for this. They lied to me back In July saying they had my fathers medical records & I would receive a settlement packet In 12/2012. In Feb. 2013 they called me & told me I had to go down to my fathers former doctor & get his medical records & send to them. That is their fault for lying to me saying they had his medical records when in fact they never really did. I still have all their letters to send to the State Bar stating I would receive a settlement packet 12/2012.

Elizabeth

March 10, 2013 at 12:17 am

Well the lawyer said July and everything should be settled..what is the next lie they tell..He said that GKS was holding them up.......

lenwood

March 9, 2013 at 6:55 pm

i have been told 8 different dates in one year. why is it taking so long. i believe the "FEDS" should be brought into this.

Laura

March 8, 2013 at 12:18 am

We talked to our lawyer today and he said that he hasn't heard anymore about other rounds going out. He said for us to call him back next week and he would know more. He said he had a meeting tomarrow with the courts. He said the other round was suppose to be sent out on the 1st of March. It isn't the lawyers that is holding things up, it is the courts. They want to get this done as much as we d[Show More]We talked to our lawyer today and he said that he hasn't heard anymore about other rounds going out. He said for us to call him back next week and he would know more. He said he had a meeting tomarrow with the courts. He said the other round was suppose to be sent out on the 1st of March. It isn't the lawyers that is holding things up, it is the courts. They want to get this done as much as we do. Has anybody else heard anything else yet? We need to quit blaming the attorney's for the time this is taking, It isn't there fault.

R.C.

March 6, 2013 at 7:31 pm

Screw these attorneys I'm not going to waste gas going to the doctors office to get medical records which is their job to do. If we don't get no money so what I am tired of being lied to they told me they received my fathers medical records back in July & they told me I would be getting a settlement offer 12/2012. I'm sick of all the lies!.

Johnson

March 6, 2013 at 5:28 pm

Now I am told that the 3000 cases are the death claims and GSK has to review the estate papers and that is the hold up.

Johnson

March 5, 2013 at 6:45 pm

'@No Name, that means some people probably will get pennies especially if their original offer is small, however, I did talk to the steering commiittee and what I shared is what he told me. I will call again and confirm what you said. Thanks

Laura

March 4, 2013 at 8:13 pm

everyone, We just talked to our attorney and he said that some people have gotten their checks and others were suppose to go out on the 1st of March but they haven as of yet. He said that they have over 3000 cases and that is why they aren't all getting payed at the same time. With the snow that we have had in the mid-west it has slowed down same of the checks going out. The attorney can't send[Show More]everyone, We just talked to our attorney and he said that some people have gotten their checks and others were suppose to go out on the 1st of March but they haven as of yet. He said that they have over 3000 cases and that is why they aren't all getting payed at the same time. With the snow that we have had in the mid-west it has slowed down same of the checks going out. The attorney can't send check out until they get the approval from the courts. It isn't the attorney that is holding thing up it is the courts. They can only do what they are told.

no name

March 1, 2013 at 7:01 pm

Johnson, yes there are suing, however they originally were denied the ability to get any piece of our money and appealed. which they won bu with a Lien Resolution Agreement. They are holding back 20% because that is the max any of the insurance companies, medicare, medicaid, etc can get.. of course that is 20 of your net after the lawyers fees and expenses have been paid. You cant change the rule[Show More]Johnson, yes there are suing, however they originally were denied the ability to get any piece of our money and appealed. which they won bu with a Lien Resolution Agreement. They are holding back 20% because that is the max any of the insurance companies, medicare, medicaid, etc can get.. of course that is 20 of your net after the lawyers fees and expenses have been paid. You cant change the rules once they have been established and stop paying. I think you were told inaccurate information.

Johnson

March 1, 2013 at 2:45 pm

Ok everyone this is what I have found out, I was able to get into Judge Ruffe's chambers and was given a number to the steering committe for all avandia cases and what I was told is that medicare, medicaid, humana, united health care and all private insurance companies have filed a lawsuit against GSK to get paid out of our settlements. This is the hold up. I was also told that the steering comm[Show More]Ok everyone this is what I have found out, I was able to get into Judge Ruffe's chambers and was given a number to the steering committe for all avandia cases and what I was told is that medicare, medicaid, humana, united health care and all private insurance companies have filed a lawsuit against GSK to get paid out of our settlements. This is the hold up. I was also told that the steering commintte is working to get the liens resolved. So, NO ONE has gotten a check and if they say they did, their are lying. Also, GSK stop making payments because of the liens.

laura

February 27, 2013 at 3:37 am

no name, I haven't recieved anything today. We live in Kansas and the mail hasn't been runing. I know we got the snow from Denver. I think the weather has sliwed down the process some. Has anyone heard any more yet?

no name

February 25, 2013 at 8:53 pm

Laura, Have you heard anything from Reilly Ponzer as to whether you will be in the first of March disbursement ? I have heard nothing even though I have sent several emails. Guess they are falling on deaf ears.

Elizabeth

February 24, 2013 at 3:29 am

What other site was that.?May I ask..I would love to read what they wrote.....

Johnson

February 22, 2013 at 1:52 pm

Carolyn: Someone from the other avandia site said she received her check two weeks ago. I don't know whats going on with our checks. Just is not right. I'm tired of the lies.

CAROLYN

February 21, 2013 at 6:30 am

THIS IS CRAZY,WE NEED TO ALL CONTACT OUR LAWMAKERS,ELECTED OFFICIALS, FEDERAL JUDGES,.WE NEED TO STOP ASKING FOR A ANSWER, WE NEED TO DEMAND THE TRUTH IN REGARDS TO MONEY THEY HAVE HAD IN THEIR HANDS.LONG ENOUGH . THIS BELONGS TO ALL OF US, THEY HAVE ALREADY TOOK THEIR PART,AND MAYBE OURS AS WELL. WE NEED A STRAIGHT ANSWER, I AM SICK OF NEXT MONTH, MIDDLE OF NEXT MONTH, 6 MONTHS. WE ARE ALL BEING [Show More]THIS IS CRAZY,WE NEED TO ALL CONTACT OUR LAWMAKERS,ELECTED OFFICIALS, FEDERAL JUDGES,.WE NEED TO STOP ASKING FOR A ANSWER, WE NEED TO DEMAND THE TRUTH IN REGARDS TO MONEY THEY HAVE HAD IN THEIR HANDS.LONG ENOUGH . THIS BELONGS TO ALL OF US, THEY HAVE ALREADY TOOK THEIR PART,AND MAYBE OURS AS WELL. WE NEED A STRAIGHT ANSWER, I AM SICK OF NEXT MONTH, MIDDLE OF NEXT MONTH, 6 MONTHS. WE ARE ALL BEING LIED TO. please call your congressman, senaters, They will let us know , they are attorneys, and will want our votes again. THIS BUNCH OF ATTORNEYS ALL WORK FOR US, AND NEED TO BE FIRED, FINED, FOR TAKING UPON THEMSELVES TO LIE, LIE, LIE, . CAN NEVER GET THE SAME ANSWER, LOOK AT THE INTEREST ALONE ,WHO GETS THIS????????..

Laura

February 21, 2013 at 2:13 am

no name, I did receive a disbursment letter saying how much I am entitled to. But it didn't say anything about the 20% they hold back. so I guess that is different. I signed it and turned it back in. This was back in November and then they said it would be another 60-90 days before I got a check. Now they are saying maybe March. Yes ,some people have already got a check, that was the 1st round. [Show More]no name, I did receive a disbursment letter saying how much I am entitled to. But it didn't say anything about the 20% they hold back. so I guess that is different. I signed it and turned it back in. This was back in November and then they said it would be another 60-90 days before I got a check. Now they are saying maybe March. Yes ,some people have already got a check, that was the 1st round. We wasn't in them. Hopefully we well be in the 2nd roud. We were told that goes out on March 1st. They say they send the checks out on the 1st of the month. Why only on the 1st?

Elizabeth

February 20, 2013 at 3:14 am

Well I called my attorney and they say May now since December,February and now they say May? I think they have used all the money..Why can"t we get a straight answer from these people?I lost my husband and I also having problems with my heart..I guess the day I die the check will come and what good would it do me....

Cathy

February 19, 2013 at 4:12 am

Lawyers have stated that turn around for releasing a check is 90 days after the company makes sure there are no medical bills(Medicaid, Medicare or Tricare) from using this drug. Also, if there was a bankruptcy filed and lists medical bills and other bills resulting in medical claims would be paid from this monies as well.They said they have finally started releasing checks in December 2012.

Tee

February 18, 2013 at 5:26 pm

My father was apart of the law suit he has what appears to be decent lawyers , he waited on his settlement and now he's dead as a result of his condition and I'm just tired of the whole thing. All I get or he got was promises well I guess that's what people are suppose to live by it's really sad.

joyce

February 18, 2013 at 5:24 pm

your right,and think of the intrest

Johnson

February 17, 2013 at 12:47 am

NO MONEY IS COMING. I'VE WAITING OVER FIVE YEARS AND NOTHING YET. I'VE HEARD A MILLION TIMES EVERYTHING SAID ON THIS FORUM. We are just waiting for nothing. The attorneys are lying to us. No money is coming to us people.

Tina

February 16, 2013 at 2:54 pm

I have signed what I thought were the final papers four months ago and am still waiting for a check. This whole thing has been going on for 5 years now. Looks like it is going to be another 5 years before it ends.

Elizabeth

February 15, 2013 at 1:52 am

Has anyone received a check from anyone yet.....Mine told me they have not released any checks to anyone..they say it will 6 more months.....I bet never??What do you guys think???????????????

R.C.I

February 14, 2013 at 9:42 pm

If i don't get a settlement packet like i was promised back in July, i will file a complaint with the bar aasocation of their state and the state attorney general office. Its not fair they are getting all our money and spending it and leaving us out in the cold. I have cooperated with everything they asked me to do. I deserve what they promised me and how this medicine helped killed my father.

R.C.

February 14, 2013 at 5:26 am

I don't think its fair for about 8 months my lawyer office has been lying to me. They told me they had my fathers medical records i received a letter sent 12/14/2012 saying that the company is being slow in reviewing peoples medical records. Why do i have to go to his doctor to get his medical records when it was there job to get them.

no name

February 12, 2013 at 8:13 pm

has anyone received a check from the Reilly Ponzer group. Laura says that they sent out a group of checks but I have not heard anyone come back and say they got a check. There seems to be no updates in the last few days from anyone.

No name

February 11, 2013 at 10:34 pm

My husband passed away after taking advandia for a long time I recieved a. Letter saying he was intitled to a settlement but that is all i have heard from them I have not recieved a settlement package or an amount I will recieve does anyone have any good condo for me

carolyn

February 11, 2013 at 3:51 am

thank God i am not one of these attorneys client. One of my friends is and has this group from Denver. She lost her mother due to avandia.. I AM SO SHOCKED AT WHAT THESE ATTORNEYS ARE ALLOWED TO GET AWAY WITH.'first of all they work for you,and should be telling you exact date when to expect payment amount. Common sense tells you the money is there, Avandia has settled. these attorneys are bein[Show More]thank God i am not one of these attorneys client. One of my friends is and has this group from Denver. She lost her mother due to avandia.. I AM SO SHOCKED AT WHAT THESE ATTORNEYS ARE ALLOWED TO GET AWAY WITH.'first of all they work for you,and should be telling you exact date when to expect payment amount. Common sense tells you the money is there, Avandia has settled. these attorneys are being paid.and why are they sent out in batches,makes you wonder has it been invested?But there are things you can do ,go to the bar association,file a complaint, attorney generals office,your local senators, congressman,and you can find out legal info. my heart and prayers are with you'll.PLEASE FOLLOW UP ON THIS, TRUST ME YOU DO NOT HAVE TO TAKE THIS SITTING DOWN,WILL NOT HAVE ONE BEARING ON THE AMOUNT YOU WILL RECEIVE, EVERONE NEEDS TO TAKE A STAND. ITS TIME THIS NIGHTMARE IS OVER.

R.C.

February 10, 2013 at 5:45 am

My attorney has lied to me back in 07/2012 i received several letters stating my father was approved for a settlement i gave them permission because he gave me power of attorney and so did my mom To help to settle, they told me they received his medical records and they are finalinizing the settlement. Now 7 months later they tell me they dont have no medical records and that i have to go to[Show More]My attorney has lied to me back in 07/2012 i received several letters stating my father was approved for a settlement i gave them permission because he gave me power of attorney and so did my mom To help to settle, they told me they received his medical records and they are finalinizing the settlement. Now 7 months later they tell me they dont have no medical records and that i have to go to his doctor to get his medical records but they would be gladly to py for them if their was going to be a charge. Then they told me the advania makers would contact me after they reviewed my fathers medical records to see how the drug has harmed him. His medical records are well documented but i am very ticked off with my current lawyer. It it to late to find a new lawyer or which lawyers do the people on here recommend. I am fixing to give these lawyers the boot for lying to me.

Elizabeth

February 9, 2013 at 6:32 pm

What can"t they give us all a strait answer...IT has become a run around....One says one thing and another says something else....One lawyer told me know one has gotten any money yet....But by reading this some have gotten something?

Lynn

February 8, 2013 at 10:44 pm

I am now 54 yrs old and two years ago this Oct I had to get a pacemaker stat! No history of heart problems. I was on Avaida for 27 months for my diabetes my dr would not take me off dispite side effects!! now 2 years later a pace maker I am in a class action suit and they a not going to to pay out my case is MY INJURY IS DEFICENT!!! NOW WHAT ANY IDEAS MY DR CLAIMED I HAD TWO CHOICES PACEMAKER OR [Show More]I am now 54 yrs old and two years ago this Oct I had to get a pacemaker stat! No history of heart problems. I was on Avaida for 27 months for my diabetes my dr would not take me off dispite side effects!! now 2 years later a pace maker I am in a class action suit and they a not going to to pay out my case is MY INJURY IS DEFICENT!!! NOW WHAT ANY IDEAS MY DR CLAIMED I HAD TWO CHOICES PACEMAKER OR DIE!!! ANYONE CAN HELP PLEASE EMAIL ME! thankyou!

laura

February 7, 2013 at 8:32 pm

No name, you have the same attourney's we do, I don't know why you are having such a hard time talking to some one. They are getting plenty of money so they need to answer any queastions you have. We talked to him yesterday and asked him if he charges everytime we talk to him and he said no. So they don't charge any more for talking to hime that is in his fee. The first round went out today, yo[Show More]No name, you have the same attourney's we do, I don't know why you are having such a hard time talking to some one. They are getting plenty of money so they need to answer any queastions you have. We talked to him yesterday and asked him if he charges everytime we talk to him and he said no. So they don't charge any more for talking to hime that is in his fee. The first round went out today, you might be in them we wasn't. So we might not get our round until March or so they send them out around the first if the month. He once said by the mid of Feb. but I guess they have several rounds and now they are saying March or April. It depends on what round you are in. I thought it was a check, but after listening to all the people here, it might be something else to sign. I asked him how many rounds they have and he said he didn't know.

no name

February 4, 2013 at 4:58 pm

i thought there was one more document to sign, the dismemberment, showing how the money was being paid out and after you sign that you can get a check. But maybe I have wrong info, seeing that I dont have alot of info. Why does it take another 30 days to send out another batch of checks? Is there a way to fins out which batch you are in or even how many batches there will be? I saw on another [Show More]i thought there was one more document to sign, the dismemberment, showing how the money was being paid out and after you sign that you can get a check. But maybe I have wrong info, seeing that I dont have alot of info. Why does it take another 30 days to send out another batch of checks? Is there a way to fins out which batch you are in or even how many batches there will be? I saw on another forum that a firm said they got the list of the first people to get checks, said that they were clear of all liens. Why does that matter, we all had to participate in the Lien resolution Program, or GSK was still holding back 20% But why would it matter if you have outstanding liens or not? Wish I had more info or there was a way to get more... I call my lawyers and leave messages but get no response.

R.C.

February 4, 2013 at 6:04 am

We haven't received anything from our attorney since they sent us a letter saying we will not be getting a settlement packet on 12/19/2012. The letter was written on 12/14/2012. We have Mulligan & Mulligan working Patrick Mulligan working on ours. Its been over 30 days & we haven't received another letter. I'm getting ticked off & seriously thinking about reporting them to the Texa[Show More]We haven't received anything from our attorney since they sent us a letter saying we will not be getting a settlement packet on 12/19/2012. The letter was written on 12/14/2012. We have Mulligan & Mulligan working Patrick Mulligan working on ours. Its been over 30 days & we haven't received another letter. I'm getting ticked off & seriously thinking about reporting them to the Texas if i don't get a settlement packet like everyone else has gotten. I'm seriously thinking that this whole thing is a scam or they have our money & spending it for themselves. If I don't get anything shortly I will sue Patrick Mulligan & his law firm & other law firms that are working with him!. I think we are all getting screwed here & we need the money because that medicine helped killed my father & they don't even care how we are suffering!. I don't like this one bit!.

Freddie

February 2, 2013 at 12:01 am

According to a post by Bloomberg dated Jan 18th lawyers were fighting over spit of 143 Million in fees for GSK, and a post that's dated Jan 23rd all lawyers have resolved their difference on how the split would be. I contacted My Attorney and they stated that they or waiting on opposing attorney to resovle this issue, that tells me someone has lie. And just who that might be???

laura

January 30, 2013 at 6:52 pm

all we got was the settlement offer. Talked to our attourney today and he said that the first round of checks went out and we wasn't in them. He said that the next round would be the first of March. How do they decide wat round someone is in. Do we get something else to sign? I thought the next step was a check! It seems to me they are lying. We were suppose to be all done by the end of the y[Show More]all we got was the settlement offer. Talked to our attourney today and he said that the first round of checks went out and we wasn't in them. He said that the next round would be the first of March. How do they decide wat round someone is in. Do we get something else to sign? I thought the next step was a check! It seems to me they are lying. We were suppose to be all done by the end of the year. Then the middle of Feb. Now they are saying March.

no name

January 30, 2013 at 4:39 pm

the MDL from what i understand is a group of appointed lawyer that were leading in gathering information for the whole group of people that might have gone to trial. There is a 7% fee from each case that is paid into a fund that pays these lawyers. 3% from us and 4% from the law firms. The lawyers then get to split the money from the MDL fund.. There was a big new article about the fighting to g[Show More]the MDL from what i understand is a group of appointed lawyer that were leading in gathering information for the whole group of people that might have gone to trial. There is a 7% fee from each case that is paid into a fund that pays these lawyers. 3% from us and 4% from the law firms. The lawyers then get to split the money from the MDL fund.. There was a big new article about the fighting to get the money from the firms, Reilly Ponzer (Zonies) being one the firms. Seems to be double dipping. They get paid by us for doing work and then get paid by the MDL for doing work, or perhaps it was different work and different info they were providing to the MDL. Laura, Have you gotten your disbursement letter yet that shows how your money will be paid. I heard you will get that and have to sign it and return and then a check sometime after that....

laura

January 25, 2013 at 7:46 pm

no name, Talked to the attourney yesterday and he did say that his expenses are in the 40%. He said we are in for February stilll. Do you know what MDL is? My attourney didn't know. He did say that there is % being held out for the courts but that had nothing to do with him . It is suppose to be about 3%. No we don't have no liens. I don't know if the private insurance has there hands out f[Show More]no name, Talked to the attourney yesterday and he did say that his expenses are in the 40%. He said we are in for February stilll. Do you know what MDL is? My attourney didn't know. He did say that there is % being held out for the courts but that had nothing to do with him . It is suppose to be about 3%. No we don't have no liens. I don't know if the private insurance has there hands out for money. As of yet my attourney said they were still trying to get them on board so they cant sue later.

joe

January 25, 2013 at 6:59 pm

R C, It depends on what is the 1st medical incident took place. What level of the incident also. Another words, from a Doctor point of a heart attack, you have many levels. Heart attack nothing was done, heart attack with big time bypass. Heart attack with a stent put in place. All these item from a medical incident has difference value in a lawsuit. Same with CHF. Values are all over the place. S[Show More]R C, It depends on what is the 1st medical incident took place. What level of the incident also. Another words, from a Doctor point of a heart attack, you have many levels. Heart attack nothing was done, heart attack with big time bypass. Heart attack with a stent put in place. All these item from a medical incident has difference value in a lawsuit. Same with CHF. Values are all over the place. Some folks say after lawyers got there cut, 5,000.00 to some folks say 125,000.00. It depends on what is on the medical records.

no name

January 25, 2013 at 4:56 pm

got the settlement package a few months ago, and then the lien resolution papers about a week ago, but my lawyer is not telling me anything for a check date. "they are working through everything" so hoping Feb is accurate for everyone at Reilly Ponzer.

Mike

January 25, 2013 at 4:41 am

What is the average settlement offer for a defective hernia mesh lawsuit? I am trying to get an idea of what to expect to be offered.

RC

January 25, 2013 at 2:05 am

Just how much money does a victim of avandia get. My father had congestive heart failure kidney disease he had 4 heart attacks after taking avandia. All this happen after he took advania just how much are people awarded.

laura

January 25, 2013 at 1:30 am

no name, we got our settlement package around October , then they told us the middle of Feb. and that is what they are still saying. Have you received your settlement package? If you haven't get on the phone to your attourney case they say that they have all been sent out.

no name

January 24, 2013 at 5:57 pm

when did you get the packet for the 20% holdback? Do you know if you have any liens? I am hoping for mid- Feb.. sure could use the money and then the 2nd check 6 months from the first one? so like Aug?

laura

January 24, 2013 at 3:16 am

Talked to the attourney today and he is still saying the middle of Feb.

no name

January 23, 2013 at 8:27 pm

Laura, When did you get your lien resolution packet? And they are still saying by mid feb check will go out? I am not getting any solid info from my attorney (who rolled his into the reilly ponzer inventory) I want to know if my check is coming in Feb too? and then how long to get the 2nd check?

joe

January 22, 2013 at 3:15 pm

Laura, you cannot deduct the 1/3 of what your lawyer took. All settlement payments are tax free to you. But if the lawyer hit you with expences that are outside the 1/3, he must give you a breakdown of it. This you can deduct. I hope what you said is true about re'cd a check in Feb. Many folks heard that before.

Laura

January 22, 2013 at 2:33 am

Does anyone know what MDL is?

Rachel

January 22, 2013 at 1:32 am

We were told the same thing last year around September. Then we received a letter stating that by now we should have received the 1st check or it is in the mail. The lawyers could not tell us how much the settlement was but they were able to get some money. For the 1st initial check, we all received $2,000 and was told that we would get the rest when medicare, medicaid, and or insurance compani[Show More]We were told the same thing last year around September. Then we received a letter stating that by now we should have received the 1st check or it is in the mail. The lawyers could not tell us how much the settlement was but they were able to get some money. For the 1st initial check, we all received $2,000 and was told that we would get the rest when medicare, medicaid, and or insurance companies settled. My case is a wrongful death case and was upset with receiving that small amount as an initial check. The lawyers, the government, and insurance companies are winning. HOWEVER, I WILL NEVER SEE MY MOM AGAIN. DAMNED YOU MAKERS OF AVANDIA!!!!!!!!!!!!!!!!!!!!!!!!!!!!!!!!!!!!!!!!!!!!!!!!!!!!!!!!

Elizabeth

January 21, 2013 at 2:56 am

I have Clark Burnett and Love.....Has anyone got any settlement from them yet...Just wondering

Laura

January 21, 2013 at 12:42 am

We got something in the mail about us signing something giving them permission to withhold that 20$. Talked to our attourney and he said that he doesn't get anyymore than the percent we agreed on and the attourney fees are included in the percent we are getting and I think it is 40%.Nothing was said about another 10% And we didnt have medicare and medicare. We hadrivate insurance and was told th[Show More]We got something in the mail about us signing something giving them permission to withhold that 20$. Talked to our attourney and he said that he doesn't get anyymore than the percent we agreed on and the attourney fees are included in the percent we are getting and I think it is 40%.Nothing was said about another 10% And we didnt have medicare and medicare. We hadrivate insurance and was told they haven't been to excited about getting any money. So we should get that money back in about 6 months. The firsteck should be here no later thathe middle of February.

joe

January 18, 2013 at 6:34 pm

laura, It is what you get after everything is said and done then 20% is taken and held.

no name

January 17, 2013 at 7:54 pm

Laura, there is a contingency fee of 33-40% for the lawyers and then expenses, plus the MDL fee that I think is 3%. Then there is a 20% hold back that I think is after all that is withdrawn for lien resolution. Not sure how long they hold the 20%, but theoretically if there are no lien after x number of days/months, they are supposed to send a second check for the 20%. Not sure how lien resolut[Show More]Laura, there is a contingency fee of 33-40% for the lawyers and then expenses, plus the MDL fee that I think is 3%. Then there is a 20% hold back that I think is after all that is withdrawn for lien resolution. Not sure how long they hold the 20%, but theoretically if there are no lien after x number of days/months, they are supposed to send a second check for the 20%. Not sure how lien resolution works or how long it takes. I have not heard any dates for checks from Reilly Ponzer, hope you are correct in saying that we should get checks in Feb.... fingers crossed

Laura

January 16, 2013 at 10:50 pm

Does anybody know if the 20% that they hold back is before the attourney get their cut or from the remainig number that we get?

laura

January 16, 2013 at 6:35 pm

no name, all I got is the settlement offer that we had to sign. The attourney said that we should get our check around February. Is there another settlement offer we have to sign? I thought the attourney fees were covered in the 40% he gets. I wasn't awhere that he get's another 20%. We don't have no liens or anything and we wasn't on medicare or medicaid. We had United Health Care. Does any other[Show More]no name, all I got is the settlement offer that we had to sign. The attourney said that we should get our check around February. Is there another settlement offer we have to sign? I thought the attourney fees were covered in the 40% he gets. I wasn't awhere that he get's another 20%. We don't have no liens or anything and we wasn't on medicare or medicaid. We had United Health Care. Does any other Settlement offer come with the checks or paper work ?

Elizabeth

January 15, 2013 at 5:26 pm

I have been approved but the lawyer says they have to wait till they get everyone settlement settled...Which I do not understand,if your approved why not get it ....Why should we wait for everyone else..If it is approved then send the money.....

Joan1956

January 14, 2013 at 7:35 pm

I really am glad I found this site not happy about the reason I was looking. I am totally frustrated. Does anyone have lawyers from St. Louis MO area? I live in TN. I was sent two letters in January 2012 then another in late July 2012. When I contacted the firm I was assured that the settlement process was going smoothly but does anyone know how long that would take? I filed in 2008 i had my[Show More]I really am glad I found this site not happy about the reason I was looking. I am totally frustrated. Does anyone have lawyers from St. Louis MO area? I live in TN. I was sent two letters in January 2012 then another in late July 2012. When I contacted the firm I was assured that the settlement process was going smoothly but does anyone know how long that would take? I filed in 2008 i had my first heart attack a few months after Avandia was placed on the market. It wasn't until my second one that my new doctor pointed out that the cause of heart problems was that medication.

joe

January 14, 2013 at 7:12 pm

Laura, No I have not re'cd a settlement offer, but was told that a settlement has been reached. I sign papers saying who I am and that I have never gotten anything in an other name or alias. I have been waiting since Sept2011 for the final settlement figures.Has far has to when you get "your checks in the mail", this can be 2 weeks to 2 years. I know some folks who are waiting for the check for2 y[Show More]Laura, No I have not re'cd a settlement offer, but was told that a settlement has been reached. I sign papers saying who I am and that I have never gotten anything in an other name or alias. I have been waiting since Sept2011 for the final settlement figures.Has far has to when you get "your checks in the mail", this can be 2 weeks to 2 years. I know some folks who are waiting for the check for2 years or more, and I know some folks who have gotten their checks. Things were moving then the private insurance now has it hands in the cookie jar. This has held up much of the progress that was made. When you do get your funds, 20% of the total will be held back in case of liens and adjustment of the settlement if needed. You should also note that the 1/3 that the lawyer charge cannot be use has a deduction on your tax, has also, your settlement funds is tax free also. But the expense that your lawyer hit you with is deductable. Another words, anything over the 1/3 the lawyer charge is your funds to claim. He/She must give you a break down of the expense and the charge for each item.

no name

January 14, 2013 at 7:02 pm

Laura, you have Rielly Ponzer too.... have you received any additional paperwork to sign since the settlement packet? Did you ask how what order they send checks... ABC.. smallest to largest check.... order the packets came back.... no info on this end from anyone.... thanks

Laura

January 12, 2013 at 2:45 am

hey Joe, Did you get your settlement? I havent seen you in here for a while. Like to here from you caues you sound pretty knowledgeable about these things.

Laura

January 10, 2013 at 8:25 pm

How do the know who well get their checks first? My lawyer told us that they well start sending out the checks in about 2 weeks. How do they decide in what order to start releasing them? He said they aught to be compeatly done in 30 or 60 days. How do they decide who is first?

Ann

January 10, 2013 at 2:23 pm

Theresa, When did you recieve a partial check? And did they say how long you will have to wait for the rest? Just wondering

no name

January 10, 2013 at 1:14 pm

Theresa, Reilly Ponzer gave you a partial payment?

Theresa

January 10, 2013 at 2:02 am

They have settled our law suit and gave us only partial payment saying they are waiting for stupid reason to give us the rest . If

no name

January 9, 2013 at 8:40 pm

I have heard 20% but not from an attorney. Any idea when checks are coming? 60-90 would be next month, anything from Reilly Ponzer to confirm or deny checks next month?

Laura

January 9, 2013 at 2:01 am

We have Reilly and Poznefr out of Denver. Got the settlement offer and was told we could receive a check within 2 weeks to a month. We got the Settlement offer back in October and we were told we would get a check 60 to 90 days. Talked to them today and he said we might get 2 checks. He said a percentage would be held back just in case they need to pay off different people. Does anyone know [Show More]We have Reilly and Poznefr out of Denver. Got the settlement offer and was told we could receive a check within 2 weeks to a month. We got the Settlement offer back in October and we were told we would get a check 60 to 90 days. Talked to them today and he said we might get 2 checks. He said a percentage would be held back just in case they need to pay off different people. Does anyone know what percent they keep back?

RC

January 8, 2013 at 8:02 pm

Back in 07/2012 our lawyer's said it would be 12/2012 because they found evidence they my father did qualified for a avandia settlement because they found in his medical records that he suffered heart failure from avandia When we will receive a settlement packet. Our lawyer's are mulligan and mulligan law firm. We tried to borrow money from our settlement, then they told us a completely diffe[Show More]Back in 07/2012 our lawyer's said it would be 12/2012 because they found evidence they my father did qualified for a avandia settlement because they found in his medical records that he suffered heart failure from avandia When we will receive a settlement packet. Our lawyer's are mulligan and mulligan law firm. We tried to borrow money from our settlement, then they told us a completely different story. They now claim they don't have any medical records. This pissed me off very much we was lied to from the very beginning, they didn't request any medical records. Why would these lawyers "LIE" saying they did have my father's medical records when in fact they never had them at all.

no name

January 8, 2013 at 1:29 pm

does anyone have Reilly Ponzer? any updates as to when checks might start coming?

Ann

January 7, 2013 at 8:19 pm

I agree we need answer.My husband has Girardi & Keese they are in Los Angeles, California....My huband recieved a letter that read We hope to make a partial disbursement within Four months. Unfortunately, GSK has mde this very challenging task. Must show proof of use of Avandia they the information gets reviewed by Justices Panielli & Trotter who will certify the matter of qualified to par[Show More]I agree we need answer.My husband has Girardi & Keese they are in Los Angeles, California....My huband recieved a letter that read We hope to make a partial disbursement within Four months. Unfortunately, GSK has mde this very challenging task. Must show proof of use of Avandia they the information gets reviewed by Justices Panielli & Trotter who will certify the matter of qualified to participate in the seelement program. It apperars that the very earliest of the first disbursement will not take place before the end of this calendar year.We to recieve funds from GSK and be able to disburse the first half of the funds in the fisrt half of 2013.... So, it has went from the end of 2012 to know the middle of 2013 what next the end of 2014 ?!?! NO AMOUNT of MONEY is going to resovle the problmes that my husband has due to the medication if you ask me GSK should be CLOSED DOWN !!!

Elizabeth

January 3, 2013 at 12:55 am

We all need answers?

joe

January 2, 2013 at 5:33 pm

What do you mean you took the medication a long time ago. When did you start taken avandia and when did you stop. When was you medical incident. These dates are important. Let me know

joana

January 2, 2013 at 3:43 pm

we all have been lied to,regarding attorneys their so-called secretarys/reception/etc/.depending what attorneys tell them to say i assume.There is one thing for sure i am calling attorney generals office and take this to the bar association. I WANT O KNOW MORE THESE CRAZIES, THE WAY THIS IS HANDLED IS UNETHICAL/ UNPROFFESIONAL/ THERE IS ONE LESSON TO BE LEARNED, NEVER HIRE A FIRM THAT YOU HAVE NEV[Show More]we all have been lied to,regarding attorneys their so-called secretarys/reception/etc/.depending what attorneys tell them to say i assume.There is one thing for sure i am calling attorney generals office and take this to the bar association. I WANT O KNOW MORE THESE CRAZIES, THE WAY THIS IS HANDLED IS UNETHICAL/ UNPROFFESIONAL/ THERE IS ONE LESSON TO BE LEARNED, NEVER HIRE A FIRM THAT YOU HAVE NEVER HEARD OF AND ARE IN TEN-BUCK TWO. BUT THEY CAN BE FOUND, HEY I HAVE NOTHING TO LOOSE, LETS SEE WHAT THEY HAVE.

Elizabeth

January 2, 2013 at 2:48 pm

Well we"re in to another year?I wonder how long this one is going to be.You know some of us would like to see our settlements before we die.......They said the end of the year well its gone now what?Febuary?Lets see what next?

johnnie

January 2, 2013 at 2:54 am

i had a heart attack in 2010 i signed up with a law firm in ct ,they pushed me off on another firm in del. every time i spoke with someone it was were working on it. two years later now its i took the medication to long ago .bogus i was at work had a small stroke swoll up all over call my doctor when i got home he sent the ambulance to me.now i have a stint in my heart.can someone help me.

RC

December 30, 2012 at 10:00 pm

I would like to point this out to everyone, lawyers cannot charge any interest to anyone's settlement money. They are only suppose to take they're 40%. If they take any interest from our settlement I'm suing them & reporting them to the bar in they're state.

joe

December 29, 2012 at 1:27 pm

Cary, Be glad that you got your settlement. At least now you know where you stand. The 20% that was held back, you will get if you have no liens. For some folks, they got 20% within 6-12 months, some folks have been waiting a few years. This varies from case to case and lawyer to lawyer. Like I said, you know what your getting, Some people have been waiting 4-5-6 years and still don't know what th[Show More]Cary, Be glad that you got your settlement. At least now you know where you stand. The 20% that was held back, you will get if you have no liens. For some folks, they got 20% within 6-12 months, some folks have been waiting a few years. This varies from case to case and lawyer to lawyer. Like I said, you know what your getting, Some people have been waiting 4-5-6 years and still don't know what the settlement offer is.

Cary

December 27, 2012 at 10:00 pm

After receing my settlement check I was told 20% was being witheld for possible no-govermental claims and 10% for possible adjustments that might be made on other settlements. I was told 4 months ago this would be settled by the end of the year but the lastest is it may be months.

joe

December 26, 2012 at 4:46 pm

It really varies. I know some folks who sign the settlement letter and got it within 6 months, I know some folks who sign over a year ago and are still waiting..

Laura

December 26, 2012 at 3:58 am

Yes Joe the settlement offer was o.k. No one died or anything just had a stint put in. But iur attouney said that the insurance and everything with the attourneys was included in the settlement. How long after you sign befor you get a check. He is saying February. Is that true?

Elizabeth

December 23, 2012 at 3:22 am

Lets all start an interest on the firms that is holding the money..I have Clark,Burnett,Love......I am going to call them next week and tell them I am going to take them to court for lieing to us all..You know they have made alot of interest on the money already and why should they get their money and we get nothing..............and for sure they have been paid and here we all sit with nothing[Show More]Lets all start an interest on the firms that is holding the money..I have Clark,Burnett,Love......I am going to call them next week and tell them I am going to take them to court for lieing to us all..You know they have made alot of interest on the money already and why should they get their money and we get nothing..............and for sure they have been paid and here we all sit with nothing and have lost love ones over Avandia and we ourselves are suffering from the drug..So what is the hold up on it all......Lets fine some answers?

joyce

December 22, 2012 at 5:18 pm

robert robert or bob i agree with you

joyce

December 22, 2012 at 5:03 pm

got my letter yesterday,it should have said i am glad you die this way here we know the kids will take anything,this is my letter wehave worked diligently through the course of this year to provide glaxo smith kline(gsk) the medical records and other materials require to allow for the allocation of settlement,this process also requires gsk's review and approval of the information submitted i sa[Show More]got my letter yesterday,it should have said i am glad you die this way here we know the kids will take anything,this is my letter wehave worked diligently through the course of this year to provide glaxo smith kline(gsk) the medical records and other materials require to allow for the allocation of settlement,this process also requires gsk's review and approval of the information submitted i say unfortunately because gsk has not worked as quickly in its reviews of the material we have submitted as we have ,worked to provide gsk those materials.if it had , i likely would have written this letter to inform you that we have met our internal projection to allocate settlement fundsby the end of this year.as things stand,i am writting this letter to give you disappointing news that our allocationsof settlement funds is not likely to happen before febuary i wish i had better news for you,particularly this time of the year.if wehad the ability toquicken the gsk review process,we would do it,what i cab promiseyou is that we will move with lightning speed to allocate settlements fund as soon as that process is complete until then we ask for your continued and patience and understanding now this letter means to me at least 2 more yrs or until death which isn't that far away and mine started in the 90's ,yes my friends i lost every thing and even my digneyty,i cry alot now for everthing i work so hard for is all gone ,paid for the plot,stone now creamation little by little and all the little shit and thats not even a service or may i will bill it gsk i wish yo all the best and it took a long time to type this going blind now i wasnt a good typest any way

Elizabeth

December 20, 2012 at 6:37 pm

I still have not recieved anything since I had to have some papers notarized...Where is our money..We all need it now....Not after we die from Avandia..I have had blood clots in both lungs 2 heart attacks and my husband died 11/29/2007 from a massive heart attack from Avandia....I also have Copd too.......They are sitting there drawing interest on our money so why can"t we get interest on wha[Show More]I still have not recieved anything since I had to have some papers notarized...Where is our money..We all need it now....Not after we die from Avandia..I have had blood clots in both lungs 2 heart attacks and my husband died 11/29/2007 from a massive heart attack from Avandia....I also have Copd too.......They are sitting there drawing interest on our money so why can"t we get interest on what they owe us.......We all need answers............Merry Christmas

robertdrobert

December 20, 2012 at 6:26 pm

my attnys are clark burnett love and lee--iam starting to think they change their names and chairs monthly i have never once been called by thease people or sent any kind of progress report unless i called first and then recieved what i consider a (canned) answer, however lately there has been a change up each one i talk to tells me something different now after years of thisundecifferable bullshi[Show More]my attnys are clark burnett love and lee--iam starting to think they change their names and chairs monthly i have never once been called by thease people or sent any kind of progress report unless i called first and then recieved what i consider a (canned) answer, however lately there has been a change up each one i talk to tells me something different now after years of thisundecifferable bullshit i have decided to fire thease people at the end of the month iam not getting paid why should they! iam at my witts end this has been a farce from start to finish the avandia corp should be dragged kicking and screaming into a court and forcrd to pay their damages and all their money and assets seized until all people are paid in full. and attorneys pay should be reduiced 1% every 90 days it takes to reach a settlement politicans got their pay off of 3 billion ill bet no hesitation there iam turning my unpaid award over to a collection agency and see where that takes me perhaps all of us should band togather and fire all our attorneys and reconsolidate under one banner to assert political voting pressure, one attorney to fast track all our settlements iam sure we are all sick to death of all the crap thats been going on---bob

Ann

December 19, 2012 at 1:35 am

Needless to say things are still be held up and we know it's not the lawyers but it sure does feel that way when NO ONE Has any answer for us keep getting the run around and at one point was told that my husband would not recieve any money at all .. but then 3 months later he gets a letter for him to sign to get things in order for him to recieve his money... CONFUSSED !!! My husband recieved a l[Show More]Needless to say things are still be held up and we know it's not the lawyers but it sure does feel that way when NO ONE Has any answer for us keep getting the run around and at one point was told that my husband would not recieve any money at all .. but then 3 months later he gets a letter for him to sign to get things in order for him to recieve his money... CONFUSSED !!! My husband recieved a letter in the mail to sign back in Aug. 2012 telling him that in 4 months he will recieve a settlement half in the 4 month period and the rest at a later time. Well, noq he recieved a letter telling him that he may recieve money by the end of this year or the middle of the year....

Cary

December 16, 2012 at 8:16 pm

It takes about four years to settle. You get an offer that explains how the settlement was figured. Tey deduct Lawyers fees 33% up and insurance paybacks and 10% that might be refunded. You may get the check within a month of signing the settlement

joe

December 15, 2012 at 5:09 pm

Laura, are you happy with the offer. What was your medical incident.

Laura

December 13, 2012 at 6:55 pm

We got a settlement offer and the attourney doesnt get more than 40%. The attourney fees are included in that 40%. They don't get anymore than that . So however long it takes to get a check they still get the same. The attourney want to get this done as mujch as we do. They are trying to get this done.

Charlotte

December 13, 2012 at 4:10 pm

My husband passed away 4-8-08. He had been taking Avandia since 2000. He suffered numerous strokes and a fatal heart attack on 04.08.08. I was told by the attorneys office that he was accepted and I should get a letter in June 2012. I waited until August and called them again. They advised that I should get a letter in August. On 09.18.12 I called again and they gave me the number to call th[Show More]My husband passed away 4-8-08. He had been taking Avandia since 2000. He suffered numerous strokes and a fatal heart attack on 04.08.08. I was told by the attorneys office that he was accepted and I should get a letter in June 2012. I waited until August and called them again. They advised that I should get a letter in August. On 09.18.12 I called again and they gave me the number to call their litigation dept. I called them on that date and they advised me that they were waiting on the defense to review the case and did not know when the letter would go out. That is where it is for now.

Elizabeth

December 11, 2012 at 2:56 am

I was wondering if anyone has gotten anything from these law suits..I called mine the other day and she told me in February but the other told me by Christmas...Honestly I think there is nothing out there for us all...What a shame to lead people on and send them a letter at what they should recieve and then all the pay backs like Medicare which we paid for that...I think we all need to kno[Show More]I was wondering if anyone has gotten anything from these law suits..I called mine the other day and she told me in February but the other told me by Christmas...Honestly I think there is nothing out there for us all...What a shame to lead people on and send them a letter at what they should recieve and then all the pay backs like Medicare which we paid for that...I think we all need to know what is going on ...If we are approved then send us our money..God bless and Merry Christmas

richard

December 11, 2012 at 12:08 am

Has anyone got paid yet? Got a settlement offerthat we had to sign. How long afterwards does it take to get your check? How does it come? Mail or direct deposit?

joe

December 6, 2012 at 8:02 pm

If you can, DO NOT TAKE THESE LOANS. they are just a legal loans sharking. What is good about it that they find out but will not tell you what your eyeball settlement will be. Base on what they say that they give you, the more you will get from your settlement. General rule of thumb, from 1/3 to 1/2 they give you of what you are entitled from your settlement. What happen from that moment on is tha[Show More]If you can, DO NOT TAKE THESE LOANS. they are just a legal loans sharking. What is good about it that they find out but will not tell you what your eyeball settlement will be. Base on what they say that they give you, the more you will get from your settlement. General rule of thumb, from 1/3 to 1/2 they give you of what you are entitled from your settlement. What happen from that moment on is that they compound the interest right away. If you don't get paid for another 2-3 years, you might own them more then what you were loaned.

Laura

December 4, 2012 at 1:07 am

How does these settlement loans work? We was told to call back on Wednesday. What do they look for? Does anyone know?

Rick

November 25, 2012 at 4:03 am

I took Avandia for 2 yrs... then had a mini stroke.. then a major heart atack in 2007... I'm living with 22% of my heart. Had another stroke Dec 26, 2011. I lost use of my right hand and arm for 6months... Had my left illiac artery replaced last summer, as well as I am now living with a defib/pacemaker. Thanks alot Avandia.... for ruining my life. I just hope I live long enough to at least get th[Show More]I took Avandia for 2 yrs... then had a mini stroke.. then a major heart atack in 2007... I'm living with 22% of my heart. Had another stroke Dec 26, 2011. I lost use of my right hand and arm for 6months... Had my left illiac artery replaced last summer, as well as I am now living with a defib/pacemaker. Thanks alot Avandia.... for ruining my life. I just hope I live long enough to at least get the money to pay for my death expenses so my family doesn't have to.... It's Sad isn't it,,, that I have to wait to get the money to bury me, from a lawsuit against the drug company that basiclly will be the cause of my death. I live from day to day just appreciating every day I'm allowed to wake up. I also was told in August, that settlements would be made within 4 months. Thats the last I've heard from anyone. None of us are getting compensated for what we've gone through.... except the laywers!! I wish Peace to all of You who have also suffered from this horrible drug we were tricked into buying with false claims. I hope we all make it to the new year and many years beyond. I am 55, and would sure love to see my grandchildren grow up.

Sheba

November 16, 2012 at 4:59 pm

Many settlement letters were received on the 4th week of August 2012. The letter stated that a very small percentage of the settlements will be delivered and received in 4 months which will be the last week in December 2012. Additional settlement owed might take up to 1 or 2 years which is too long. Will this money be put in a non-barring interest account or an interest account?

sheba

November 16, 2012 at 9:16 am

I received information today that my state ( Tennessee) has been awarded a little over 3 million dollars from GSK. My dad passed away from Advandia and we are a part of the lawsuite. Are we also entitled to some of the money GSK has awarded the state? Remibusement for funeral expenses and hospital bills. Can someone advise?

phyllis

November 16, 2012 at 2:16 am

I'm very sorry for all of you that are suffering from taking this drug, but be thankful you are still here to Bitch about it. I see that so many people have died from it. That includes my 56yr old husband of 35yrs. , he didn't survive his heart attack. My life + dreams are over. All because they keep releasing these DRUGS WAY TO SOON ! Look at all the recalls on TV. That alone tells you there is [Show More]I'm very sorry for all of you that are suffering from taking this drug, but be thankful you are still here to Bitch about it. I see that so many people have died from it. That includes my 56yr old husband of 35yrs. , he didn't survive his heart attack. My life + dreams are over. All because they keep releasing these DRUGS WAY TO SOON ! Look at all the recalls on TV. That alone tells you there is a BIG PROBLEM. The FDA is not doing there job obviously, and people are dying because of it. It's all about the $$$$$$$$$$$$$$$ Good luck everyone

Laura

November 14, 2012 at 1:13 am

has anyone heard anything yet?

Laura

November 12, 2012 at 7:29 am

Has anybody got paid yet? They keep saying by the end of the year. But aren't you suppose to get a letter before you get a check. And we hnav.en't got either. We have the attourney from Denver

Elizabeth

November 10, 2012 at 1:53 am

Has anyone heard anything from these people...I know they have drawed a lot of interest over these years and why can"t we get a response...I think they should settle..I got a thing they go by age...What difference does age have to do with you having health problems the rest of your life......T here is not many days till the end of the year?I wonder what their next answer will be........When [Show More]Has anyone heard anything from these people...I know they have drawed a lot of interest over these years and why can"t we get a response...I think they should settle..I got a thing they go by age...What difference does age have to do with you having health problems the rest of your life......T here is not many days till the end of the year?I wonder what their next answer will be........When hell frezzes over...It is time for them to get off the pot and pay us guys?????

Richard

November 4, 2012 at 10:22 pm

I got last offer 13,000 so we would end up with 8,000..No Dr. Bent Over not finsh he wants you to turn your head the other way and cough when it hurts less 4,000 after court fileing charges.For this I had 2 strokes,2 lesion on back my brain.then the lesion causes infartion Ihad 4 to 6 of these.You don't what going on I gone to 1980s. my last one kathy my wife got scared when I seem to not know he[Show More]I got last offer 13,000 so we would end up with 8,000..No Dr. Bent Over not finsh he wants you to turn your head the other way and cough when it hurts less 4,000 after court fileing charges.For this I had 2 strokes,2 lesion on back my brain.then the lesion causes infartion Ihad 4 to 6 of these.You don't what going on I gone to 1980s. my last one kathy my wife got scared when I seem to not know her full name Could not dress my self.so off to er when this infartion your brain has to reboot.back to live action father day they toss all rules out.Last thing I remember asking when last time I had pee so the tube up penis I filled one and half bags kidneys bladder were shut down I could not answer any question Next freeze frame nurse told me glad you are back what day is it.I told mon.wrong thur lost three days.Kathy was their worn out hair a mess look 10 years older She was happy I know who she tears were wielding up in her eyes as we talk.Here she endured another is going to make 6times since 2005 on top all this avanda causes b12 shortage i now have c.i.d.p.rare nerve disease like ms but to help slow down its effects 2 infusion a month 25,000 each month275,000 dollars so settlement is turn down it is ainsult to my loving family and to me 5 yrs disable now july 3 was out of hospital a month there 10 days just getting back remembering who Ricard was. lets take this to face book tweet it gsk can not have 10s of thousand victims times10 to get how many others are effected .The memoirs are dark ,cold empty because some resreach was not followed through or greed made some one to rush it market but lawyers other rodents eat it up leaves us the bones no meat.no mercy for consumers that pays their corp.millions every day.they can not help a women that lost their mate house cars savings and the kids don't get me started I was in insurance and my wife is in subrogate for regional office 35 years.gsk is cover ed by insurance.lets get this out the internet get together demand meets power in numbers .I know times are hard but don't sell your family short they are irrreplaceable gsk needs to understand for those who lost love ones.fare settlement for disablity my salary 45,000 times 13 years I loss working 2007 my age 52 thur 2020 age 65yrs. 45,000 times13 years will be 585,0000 3750 a week for 13 years pain or suffering included in this way seems fair but every case is another life number of dependents.let let the light of our laps expose gsk how it takes care of consumer now we are vicitms they don't give s---t we are just numbers that effects the bottom line.A case like ours should be used as guide we just need to been seen as humans and lives that need to go on and try to heal the feelings of lost ones .

Elizabeth

November 3, 2012 at 10:18 pm

I was told that the settlements would be paid by the end of the year....But the end of the year could be never.......My husband died from taking Avandia and myself have major problems from Avandia...I bet they take all the money and we will none of us will get nothing....You know they are drawing interest on the money they claim to pay the planitiffs but who knows ......I wish us all luck,,,,,a[Show More]I was told that the settlements would be paid by the end of the year....But the end of the year could be never.......My husband died from taking Avandia and myself have major problems from Avandia...I bet they take all the money and we will none of us will get nothing....You know they are drawing interest on the money they claim to pay the planitiffs but who knows ......I wish us all luck,,,,,and I hope it was not a waste of our time either..

Viola

October 29, 2012 at 9:58 pm

I have read some posting concerning the Avandia Lawsuit. I got my letter in March 2012 from my attorney. Well what turn out to be several months b4 hearing from the Garretson Group has now bcome 10 months. I wonderful when I started having chest pain and pulmonary problems where the doctors covering up the fact about the whole Avandia medicine being harmful if you took this medicine. ( Who know[Show More]I have read some posting concerning the Avandia Lawsuit. I got my letter in March 2012 from my attorney. Well what turn out to be several months b4 hearing from the Garretson Group has now bcome 10 months. I wonderful when I started having chest pain and pulmonary problems where the doctors covering up the fact about the whole Avandia medicine being harmful if you took this medicine. ( Who knows). Well all I know is this having breathing problems and having to carry around Nitro Glycerin is something I never expected to be in this lifetime of mine. For the people that have lost loved ones and for the people (including myself) that have medical conditions for the rest of their lives. TRUST IN THE LORD. ALSO MAY THE FAMILIES WHO LOST LOVED ONES REST IN PEACE. Money can't replace your love ones but it sure does help when you r not being screwed. Thank you for letting me vent. Sincerely v.y.

Richard

October 21, 2012 at 5:24 am

has GSK settled anything yet? And has anyone got anything yet?

joe

October 17, 2012 at 1:11 pm

Mass Tort is a term that is to define your case.Unless class lawsuit, you get an equal amount of rewards divided up with all the claims that was sent by your lawyer. In mass tort, your settlement is rewarded base by what your injuries are. The settlement fund are various within the group.

Richard

October 13, 2012 at 1:20 am

What is mass Torte? The minute my dad went off it he had a heart attack. My mom had some heart problem and died at 67. But I had problems early. And she didnt have any trouble until then. The doctors have always told me to stay on plavix or your arteries could get blocked again. but alot of insuranc companies dont want to pay for it cause it is so expensive. I just wonder why this is taki[Show More]What is mass Torte? The minute my dad went off it he had a heart attack. My mom had some heart problem and died at 67. But I had problems early. And she didnt have any trouble until then. The doctors have always told me to stay on plavix or your arteries could get blocked again. but alot of insuranc companies dont want to pay for it cause it is so expensive. I just wonder why this is taking so long. The attourney told me it should be finished by the end of the year. but I dont think so I have allready qualified but dont know for how much .

joe

October 8, 2012 at 6:41 pm

Between your Oct 2 and 6 comments, yes to the question of bypass is more then stents. The plavix in general, the doctors would love for you to stay on them. Some doctor will take you off after 4-5 years of taken plavix. Talk to your doctor. Your problem with your kidney and poor circulation. When did it start. from the heart attack. Because you smoke and overweight, Gsk will take points away from [Show More]Between your Oct 2 and 6 comments, yes to the question of bypass is more then stents. The plavix in general, the doctors would love for you to stay on them. Some doctor will take you off after 4-5 years of taken plavix. Talk to your doctor. Your problem with your kidney and poor circulation. When did it start. from the heart attack. Because you smoke and overweight, Gsk will take points away from you when breaking down the settlement.

Richard

October 6, 2012 at 6:15 pm

people that had a bypass probably get more dont they? I had a heart attack and had to have a stint put in. This has been going on for a long time, Has anyone got a settlement yet and how long did it take? but I am nit as bad off as what I have heard on hear. Sorry for your loss. I have had problems with my kidneys and poor circulation and I know that is due to my heart. Before I took Avandi[Show More]people that had a bypass probably get more dont they? I had a heart attack and had to have a stint put in. This has been going on for a long time, Has anyone got a settlement yet and how long did it take? but I am nit as bad off as what I have heard on hear. Sorry for your loss. I have had problems with my kidneys and poor circulation and I know that is due to my heart. Before I took Avandia I didnt have any heart oroblems.. I am now on alot of different heart meds. but do have high colesteral and High blood pressure but those are controlled with medication. I am over weight too. Well those be a factor as to how much I could get? Does anybody know anything about this?

Joe

October 2, 2012 at 9:13 pm

Andrew. i am so sorry to hear about your mother and I hope that your father is getting along OK. have you done any research on avandia and or have a claim against GSK. just to let you know, that some folks have re'cd a settlement base on their injury. Please research and look to see if you have a claim. You will never prove that avandia cause your mother death. The system won't allow you to do tha[Show More]Andrew. i am so sorry to hear about your mother and I hope that your father is getting along OK. have you done any research on avandia and or have a claim against GSK. just to let you know, that some folks have re'cd a settlement base on their injury. Please research and look to see if you have a claim. You will never prove that avandia cause your mother death. The system won't allow you to do that. That is why FDA and the G'ovt were paid off. File a claim with a medical malpractice lawyer. You might be entitled to a settlement It could be a little money or a lot of money. But it is money that can go into your father's pocket just to say "F k" you to these CEO at gsk. I understand the pain you and your father have. No money no matter how much can never ever replace a love one.

Richard

October 2, 2012 at 6:46 pm

I had a heart attack i in 2003 and had to have a stint put in, I did smoke so I know there well be some points taken off for that. It has been over 4 years and still havent heard anything. Was only 42 at the time of the ordeal. I think they are taking there sweat time.. I am on Plavix whitch is an expensive drug and have to take it from now on.

Andrew

October 1, 2012 at 8:21 pm

Lost my mom in Dec 2009. I was going through her medical bills and found prescriptions for Avandia!! My dad called me two weeks prior to her passing - I rushed over and found that she was badly Jaundiced and they would not give her any pain medicine until they could determine what was wrong due to the systems affected - this was the case right up to her death. In this time they made a calculated g[Show More]Lost my mom in Dec 2009. I was going through her medical bills and found prescriptions for Avandia!! My dad called me two weeks prior to her passing - I rushed over and found that she was badly Jaundiced and they would not give her any pain medicine until they could determine what was wrong due to the systems affected - this was the case right up to her death. In this time they made a calculated guess that she was suffering from a rare form of gallbladder cancer (that's what we were told) and was suffering from hypercalcemia. The cancer spread its way thru to her liver and kidneys - finally the fluids built up and they wanted to biopsy at the same time they were draining fluid (no anesthetic!) - she died on the table after suffering two heart attacks. If I can prove that this drug was the cause - all three - Mr. Glaxo, Smith and Klein or CEOs thereof will be judged, found accountable and sentenced - God have mercy on their souls - because I won't. It's time these a$$hat eugenicists learn that they can no longer hide behind the farce we call a legal system. I doubt very much that anyone seeking financial compensation will ever see it. They are too busy working on their next "sustainable development" wonder drug. Come on people, these are our loved ones they are killing for profit!

Jack

September 28, 2012 at 11:38 pm

NO ONE will ever get 1 dime out of GSK except the lawyers and court adminstrators which are being paid monthly to keep the cases from being settled. Don't kid yourself, when your lawyer tells you a settlement is coming and now they're doing mathmatical calculations to determine awards ask this question. What is the deadline for these calculations to be completed and you will be told that there isn[Show More]NO ONE will ever get 1 dime out of GSK except the lawyers and court adminstrators which are being paid monthly to keep the cases from being settled. Don't kid yourself, when your lawyer tells you a settlement is coming and now they're doing mathmatical calculations to determine awards ask this question. What is the deadline for these calculations to be completed and you will be told that there isn't one. A first year law student knows to set deadlines. These lawyers are being paid by GSK to dray this out as long as possible. Just my opionion but think about it. NO DEADLINE MEANS NO PAYMENT!!!!!!

James

September 16, 2012 at 4:56 pm

Lost my best friend due to this drug at his young age of 61.I called him Dad. RIP 2006

joe

August 13, 2012 at 3:32 pm

Diana, all you have to do is go to the pharmacy that was used. They have the records of when and what you took from what date to what gate.

Diana

August 10, 2012 at 5:48 pm

Have Zonie law firm and was with one of the first cases on the docket in 2010,they recieved a settlement however was just told that they don't have medical records/been running around trying to get the information needed, however can't find proof in records that I even took Avanda. I am not crazy and know that it was prescribed to me but had two medical insurance, 2 different Drs. and now I feel [Show More]Have Zonie law firm and was with one of the first cases on the docket in 2010,they recieved a settlement however was just told that they don't have medical records/been running around trying to get the information needed, however can't find proof in records that I even took Avanda. I am not crazy and know that it was prescribed to me but had two medical insurance, 2 different Drs. and now I feel like I am crazy. How can they go to court on my behalf and not have proof to support that I even took the med. I am living with the results. About to walk away from this case because it's causing me headaches

joe

August 8, 2012 at 11:23 pm

Robert, don't waste your time and energy. Your asking for a federal investigation. HA HA HA. you have stated that the G'ovt got 3 billion of the funds. Do you ever give thought to why they got 3 billion. Payoff to keep there mouths shut. You want to contact your congressmen and senator to investigate why the money is in there pocket. Just to let you know GSK by letter of the law, is not guilty of [Show More]Robert, don't waste your time and energy. Your asking for a federal investigation. HA HA HA. you have stated that the G'ovt got 3 billion of the funds. Do you ever give thought to why they got 3 billion. Payoff to keep there mouths shut. You want to contact your congressmen and senator to investigate why the money is in there pocket. Just to let you know GSK by letter of the law, is not guilty of any harm that avandia has "suppose" to have done. I too am waiting about a year just to get a letter telling me what my value of the settlement will be

Bob l

August 8, 2012 at 7:27 pm

well everyone asks why so low an amount to the claimants? Well the attorneys get %40 of the total settlement ... who benefits from this????????????????????????????????

robertdrobert

August 7, 2012 at 11:47 am

i have been waiting years too every one seems to have the same sad story my attorneys in texas-clark burnett-have never sent me a letter of case progress or status i have called 15 times always an answerring machne leave a message a woman calls back with same generac answer (it will be months and months and months) she never runs out of mounths iam sick of this us gouverment got 3 billion dollars [Show More]i have been waiting years too every one seems to have the same sad story my attorneys in texas-clark burnett-have never sent me a letter of case progress or status i have called 15 times always an answerring machne leave a message a woman calls back with same generac answer (it will be months and months and months) she never runs out of mounths iam sick of this us gouverment got 3 billion dollars from this lawsuit i want my cut iam contacting my congressman and senator i want federal investigation about wheres the loot--a bunch of crooks investigating a bunch of crooks whats the odds of a good result--zilch-nada-none but maybe an election year will get some results god knows we all need it --good luck

yosep

August 4, 2012 at 11:45 pm

i have spent more than i was suppose to get, on hospitals and drugs, three heart attachs later, i now think my texas lawyer has taken all my settlement, a settlement was made several months ago, but when i call , all i get is a bunch of bull

Tracy

July 16, 2012 at 6:44 pm

Good luck and God bless us all who are waiting. We are all being told the same thing. Been waiting since 2009, was just told will be another year or longer. lotsa luck Tracy

Beverly

July 15, 2012 at 3:06 am

I am shocked at how many people have died from causes of taking Avandia. My husband started taking it in 2001, had heart attack, open heart surgery and diagnosed with congestive heart failure in 2004. Quite taking Avandia in 2006 when a Resident doctor told him he shouldn't be taking it. He continued to have problems but we didn't contact the class action attorney til early 2007. I did 98 percent [Show More]I am shocked at how many people have died from causes of taking Avandia. My husband started taking it in 2001, had heart attack, open heart surgery and diagnosed with congestive heart failure in 2004. Quite taking Avandia in 2006 when a Resident doctor told him he shouldn't be taking it. He continued to have problems but we didn't contact the class action attorney til early 2007. I did 98 percent of record gathering. My husband died last year in Aug. I was in contact with the Attorney group in Denver in Jan. or Feb. this year. They keep giving me the run-around and tell me it's a different situation since my husband died. I am about ready to give up and not worry about any settlement. Money won't bring my husband back. It's been over 5 yrs. since we began the suit!

Amy

July 13, 2012 at 7:12 am

I lost my grandmother from a heart attack and just learned from my mother about thedrug being the cause of her life ending way too early. My mom got a letter today that they settled and she needs to sign some paper but she doesn'tknow what she is signing. Did anyone else get one or know what I'm talking about?

DEBRA

July 10, 2012 at 12:24 am

The law firm handling the case on my mothers behalf is the Miller Firm LLC, and never in my life have I come across a group of uncareing human beings, they make me feel like my mother was just a claim number, thats what her life means to them. She died serveral years ago, it hurts to see her being raked over the coals from a law firm that sucks you in with their ads... I feel like a big SUCKER

KAT G

June 28, 2012 at 7:33 pm

Hi. First I would like to say that I am sorry for everyone's loss. I lost both of my parents 6 months apart. They both were on Avandia for years. I was just wondering if anyone uses Salim Atty. in Louisiana. They are the lawyers that are handling my case. I signed my papers in 2008. Still have not received an allotment letter. Just wanting to know if anyone has had any luck? Please share your post[Show More]Hi. First I would like to say that I am sorry for everyone's loss. I lost both of my parents 6 months apart. They both were on Avandia for years. I was just wondering if anyone uses Salim Atty. in Louisiana. They are the lawyers that are handling my case. I signed my papers in 2008. Still have not received an allotment letter. Just wanting to know if anyone has had any luck? Please share your post. Thanks.

BRIAN

June 28, 2012 at 4:25 pm

Yes , i email them and they call me back within days if not hours I just wonder how much they charge for the call??? Hang in there it probably won't be long now AND no ,amount is any good I am having troubles with my heart for the 18TH time and may have to have another hospital visit YAAAAA!

Lorriane

June 24, 2012 at 4:45 am

Brian, I have the same lawyer (Zonies) and have not heard anything from themsince 1/12 when they sent me a letter about the process. Getting tired of waiting, however no amount of money can help put me back together again.

brian

June 19, 2012 at 10:54 pm

I talked to ZONIES 2 times ,last one was MARCH 11 2012 he told me i was accepted for settlement CHF was the main thing he would not say how much, just that it was BIG three times Also i got a letter explaining the process and how it would go But!!! the letter did state it would be on a point basis [but not how much per point] Hopin for a settlement letter soon?

Randal

June 13, 2012 at 3:45 am

My mom was supposedly awarded 12,000 which she might see 7,000 of after lawyers get theirs she is very ill only 63 and they keep saying the check might come next month every time we call! What a joke, so where is all that big money sitting an collecting Capitol?

kat g

June 11, 2012 at 10:12 pm

yes diane, sign it and fill it out. You need to. That is more than likely the first steps of the process. If you need help or assistance, notify the law firm on your papers. They will assist you. Good Luck!

Kat G

June 11, 2012 at 10:11 pm

Hi everyone. Very sorry to hear about all of the health and lives lost due to this medicine. I lost my mother in 2007, and my father 6 months later in 2008. My deepest sympathies. I recieved a letter from my lawyer and attached was a waiver from Garrestson group. I had to allow Medicare to get money back....but my father was never on Medicare. Anyway..the lawyers office that have my case is wonder[Show More]Hi everyone. Very sorry to hear about all of the health and lives lost due to this medicine. I lost my mother in 2007, and my father 6 months later in 2008. My deepest sympathies. I recieved a letter from my lawyer and attached was a waiver from Garrestson group. I had to allow Medicare to get money back....but my father was never on Medicare. Anyway..the lawyers office that have my case is wonderfull. They answer all my questions and concerns, and actually return emails and phone calls. (Thanks Erin B.!) I am wanting to know if anyone has recieved a check that used the Salim law firm out of Louisiana? And if you feel comfortable, give me a rough estimate of the amount. My brother and I are desperate to put an end to this. The first thing I signed on this was dated 2009. Its 2012. They need to put all of this to rest so when can get on with our lives.

dianne

May 18, 2012 at 8:02 pm

i would like for someone to answer this for me.about two months ago.i got a lot of paper to sign. is this good or bad?.and whats next.

Bruce

April 24, 2012 at 7:58 pm

I have had 3 heart attacks,a stroke and died 8 times,we all deserve more than the company is being forced to pay.They are waiting for all of us to die off and they will be in the clear.The law firms did not suffer or lose any thing and they are the ones getting all the money.I hope I live long enough to collect but I'll not see any of it maybe my grandkids will see it.I fell sorry for the ones tha[Show More]I have had 3 heart attacks,a stroke and died 8 times,we all deserve more than the company is being forced to pay.They are waiting for all of us to die off and they will be in the clear.The law firms did not suffer or lose any thing and they are the ones getting all the money.I hope I live long enough to collect but I'll not see any of it maybe my grandkids will see it.I fell sorry for the ones that lost LOVE ONES,I guess I'm one of the lucky ones I don't have good health but atleast I am still above the grass.

Candice

April 9, 2012 at 10:02 pm

I have had the stroke,the stints, bypass, CHF I am also a type II diabetic, was in good health and the darn pill had my diabetes under control until the day of my first heart attack, the hospital I was admitted to saw Advandia on the list of medicine and told me that I had to get off of it and hopefully the heart will be ok. It's not, that little pill took over my whole life plans. Two years ag[Show More]I have had the stroke,the stints, bypass, CHF I am also a type II diabetic, was in good health and the darn pill had my diabetes under control until the day of my first heart attack, the hospital I was admitted to saw Advandia on the list of medicine and told me that I had to get off of it and hopefully the heart will be ok. It's not, that little pill took over my whole life plans. Two years ago I answered a questioner here on the internet. This past week I received a letter stating that Glaxo Smith Kline has approved me as a qualified claim. It stated that once the claims period is over the process of settlement and lien resolutions begins and that will be towards the end of 2012. The letter also contained paper work for such loan advancement where not recommended are available. No mention how much the claim is. I feel for everyone in this law suite and wish them good luck.

joe

April 3, 2012 at 5:36 pm

Tracy, I understand the pain you are going thru, but please use logic when fighting Gsk and the law. First: by rejecting a settlement offer, make sure that your lawyer knows this. In a lot of agreements with the lawyer, it states that if you reject the settlement you must seek another counsel. This means that you are rejecting and going to court. If and when you go to court, this is being done by [Show More]Tracy, I understand the pain you are going thru, but please use logic when fighting Gsk and the law. First: by rejecting a settlement offer, make sure that your lawyer knows this. In a lot of agreements with the lawyer, it states that if you reject the settlement you must seek another counsel. This means that you are rejecting and going to court. If and when you go to court, this is being done by you, therefore you must pay your lawyer to file and get a court date.Once you are in court, YOU must prove to the court GSK guilt. Has of today, GSK has not been found guilty of any wrong doing. Where are you going to get witnesses to testify. Also, you must pay these witnesses (professional lab tech) to come to court. Theses folks will not "volunteer" nothing without proper "comp." Last, you can lose in court. If you do, you lose everything, including the settlement funds, money you now must pay your lawyer, win or lose, they want payment. I am not telling you don't go to court, I am just giving you a heads up on what you could be up against.

tracy

March 30, 2012 at 10:45 pm

I am in shock of all these deaths. my mom was 54 and had two heart attacks congested heart failure and a stent put in. But after the 2nd attack she died. I would give bak all money to have her back but unfortunitly its not possiable. I agree with most, i will not settle for pennies. This was a life they took , a mother a grandmother and a sister n daughter. And they knew it was killing ppl but sti[Show More]I am in shock of all these deaths. my mom was 54 and had two heart attacks congested heart failure and a stent put in. But after the 2nd attack she died. I would give bak all money to have her back but unfortunitly its not possiable. I agree with most, i will not settle for pennies. This was a life they took , a mother a grandmother and a sister n daughter. And they knew it was killing ppl but still marketed it. bs! we just got a settlement amount and i will b finding out how much of it i get. If i feel its not good i will b filing a wrongful death suit on my own. good luck eryone and believe me wen i say i feel ur pain and i am so so sorry for all of u!

Sue

March 20, 2012 at 2:50 am

I have had a suit going on for 2 years now still no settlement. Now they call me (the laywers out of Florida) saying it was rejected because of invalid proof I had taken Avandia. I took that S**t since 2000. I lamblasted them and then they had the nerve to say "Oh we did not check with the pharmacies you used". So it will now take another 2 years no doubt. I thank God I did not have a serious inju[Show More]I have had a suit going on for 2 years now still no settlement. Now they call me (the laywers out of Florida) saying it was rejected because of invalid proof I had taken Avandia. I took that S**t since 2000. I lamblasted them and then they had the nerve to say "Oh we did not check with the pharmacies you used". So it will now take another 2 years no doubt. I thank God I did not have a serious injury from this med for my familys sake as I am the main bread winner but the heart has been damaged. No we will never see the justice they deserve. Just hope they do burn in hell for all the harm on the innocent.

Nancy

March 18, 2012 at 1:15 pm

My husband died in 2007 due to this Advandia drug he sufered alot was put on a venilator to breath had liver problem's from it also. Nothing can bring him back .What is wrong with these drug companies that they can just put anything out there with out any warning

Joe

March 16, 2012 at 8:08 pm

Here is the question? Are there any of you out there who has been robbed? I mean by the lawers .. My Dad was a hard working man... did all his life until this drug took that away from him... Now the lawers have taken all of the so called settlement money but 275 dollars.... This was a group settlement... So... they say expess took all the money... Just wondering how many more were out there... Be[Show More]Here is the question? Are there any of you out there who has been robbed? I mean by the lawers .. My Dad was a hard working man... did all his life until this drug took that away from him... Now the lawers have taken all of the so called settlement money but 275 dollars.... This was a group settlement... So... they say expess took all the money... Just wondering how many more were out there... Besides... how can you put a price on some one's life? GOT SCREWED BY THE LAWERS AND THE FEDERAL GOVERMENT ...

timothy

March 8, 2012 at 4:07 am

so sorry for all those who lost loved ones god was gracios towards me but my family lost sicolocilly sufford termendasly but know i suffer termendesly i know have a aicd divice which is a pace maker/difibulator,work union consrtuction as a insulator yaaa good luck needed 9 more years for early retirement,yaa guess thats ok as along GSK DOES'T SSSUUUFFFEEERRR?.

Elaine

March 2, 2012 at 7:58 am

My mother was 79 when she died March 25, 2008. We later learned the result of all her health problems were the exact symptoms that came from taking Avandia. Her doctor told her she has "borderline" diabetes, and he prescribed Avandia to her. In January, 2008 she suffered a major heart attack and our lives changed forever. Mom lived for 3 more months, she was not ready to die and she fought to [Show More]My mother was 79 when she died March 25, 2008. We later learned the result of all her health problems were the exact symptoms that came from taking Avandia. Her doctor told her she has "borderline" diabetes, and he prescribed Avandia to her. In January, 2008 she suffered a major heart attack and our lives changed forever. Mom lived for 3 more months, she was not ready to die and she fought to the end. We are now in a class action lawsuit, it will never take the place of our mother but her death will not be in vain. I hate that doctor but it's too late to go after him in a lawsuit. I think statute of limitations is 3 years. He should suffer as we have in losing our mother.

joe

February 15, 2012 at 7:49 pm

Only your lawyer can answer that. You say Heart attack in 2007. stop taken 2005. Two years later, I would think not, but I am not a lawyer. Call a malpractice lawyer to get your answer.

Dav

February 14, 2012 at 6:06 pm

I had a heart attack in 2007 And i took avandia in 2004 2005 do i qualify for a avandia settlement

Daisy

January 29, 2012 at 6:40 pm

Spoke to my lawyer 2 days ago and was told that Medicare has a "lien" on the Advandia settlements and they will get part of it. The lawyers will get 33% plus "expenses". I was told that there are negotiators for Medicare and they will get a percentage of the settlement as well. They will get 10-50% of any medical bill occurring from any advandia related illnesses they have paid. The lawyer sta[Show More]Spoke to my lawyer 2 days ago and was told that Medicare has a "lien" on the Advandia settlements and they will get part of it. The lawyers will get 33% plus "expenses". I was told that there are negotiators for Medicare and they will get a percentage of the settlement as well. They will get 10-50% of any medical bill occurring from any advandia related illnesses they have paid. The lawyer stated that the negotiators will work with Medicare to come to a compromise on the amount. I was also told that this should all be finished sometime April-May and checks should be made out and sent by then. I don't know what to believe and by the time the lawyers and medicare gets done I might be able to go out for a fast food dinner. What a celebration after having a massive heart attack, three surgeries and losing my home.

frank

January 28, 2012 at 3:25 am

yes they told me they would be sending me a letter in DEC but nothing have came yet i tried to call them they said i will have some one call u back they all out to lunch WELL i guess there still out eaten i was taken this drug Avandia FOR ABOUT 5YRS NOW MY HEART FLUTTER AT TYMES I HAVE CHEST PAINS AND NOW THEY GOT ME ON A HEART PILL BUT THE DOC SAYS ITS A MED FOR diabetes. I HOPE ALL IS WELL TO[Show More]yes they told me they would be sending me a letter in DEC but nothing have came yet i tried to call them they said i will have some one call u back they all out to lunch WELL i guess there still out eaten i was taken this drug Avandia FOR ABOUT 5YRS NOW MY HEART FLUTTER AT TYMES I HAVE CHEST PAINS AND NOW THEY GOT ME ON A HEART PILL BUT THE DOC SAYS ITS A MED FOR diabetes. I HOPE ALL IS WELL TO EVERY BODY WHO TOOK THIS CRAP GOD BE WITH US AND TO THE ONES WHO GAVE IT OUT I HOPE YOU GOT PAID GOOD TO HURT PEOPLE .

Tisa

January 3, 2012 at 9:38 pm

My father passed away Oct.3rd 2011 after being diagnosed with CHF ...he had been taking avandia for years for his diabetes and all a sudden two years ago he entered the hospital very sick with fluid build up around his heart ....that's when we found out about his congestive heart failure ....he wasn't with any heart problems prior ...his health failed him rapidly ...now he is gone but my father fi[Show More]My father passed away Oct.3rd 2011 after being diagnosed with CHF ...he had been taking avandia for years for his diabetes and all a sudden two years ago he entered the hospital very sick with fluid build up around his heart ....that's when we found out about his congestive heart failure ....he wasn't with any heart problems prior ...his health failed him rapidly ...now he is gone but my father filed a lawsuit before he had passed because he believed avandia is what caused his heart problems. My mother is now waiting as well to be paid from the lawsuite... no amount of money can bring back my father ..but at lease it will help my mom who has now Lost her best friend and sole supporter ....and is now living with my sister get thru some finacial hardships.

tammy

December 9, 2011 at 11:04 pm

I was told that I,m approved for the settlement but I won't get a settlement letter until next year. In the middle of this year they said everyone shall have their money by years end. I'm tired of the run arounds

annette

November 29, 2011 at 4:25 am

HAS ANYONE RECEIVED THERE MONEY CAUSE MY MOM HAS BEEN WAITING FOR A LONG TIME?

Arvil

November 26, 2011 at 7:08 pm

Have been having an abnormal EKG since 2008 after using Advantia

joe

November 15, 2011 at 1:28 pm

I am sorry to say that you will not know any facts until it is said and done. Money, points or when you re'cd the funds. Until that time comes, everything is here say.

avandiahurtmebad

November 14, 2011 at 11:41 pm

i have read many stories on this site mine is no different from yaws your stories made me contact my lawyer and the garretson firm in oct. to get answers to the facts about the money, but to me the money will not fix my physically broken heart i am not long 4 this world my hopes are that the money will help my wife and children. now 2 the lawyers and garretsons answers i applyed in oct of 2009 in[Show More]i have read many stories on this site mine is no different from yaws your stories made me contact my lawyer and the garretson firm in oct. to get answers to the facts about the money, but to me the money will not fix my physically broken heart i am not long 4 this world my hopes are that the money will help my wife and children. now 2 the lawyers and garretsons answers i applyed in oct of 2009 in oct. of 2010 i received a settlement letter NOT AN AWARD LETTER. nwo in oct.2011 no other mail has come, so i called my lawyer they blamed everyone but themselves,BIG WASTE OF TIME, so i called garettson and spoke to kirstin who said my claim was approved but could not tell me my points are the amount of other people who were approved for payment or how much any of us were getting I ONLY DEAL IN FACTS NOT GUESSES . if any of you have any real facts or have talked to garretson please submit

Teresa

November 12, 2011 at 4:13 am

My brother died in 2009 we thought of natural causes. He had 90% blockage in one arttery, 75% in another and 50% in the other. He was taking Avandia, we at that time had no idea that the drug caused this artery disease. Now my mom has passed away (who was his next of kin) and I do not know where to go from here. My two sons and myself are suffering from the loss of my brother and my mother. M[Show More]My brother died in 2009 we thought of natural causes. He had 90% blockage in one arttery, 75% in another and 50% in the other. He was taking Avandia, we at that time had no idea that the drug caused this artery disease. Now my mom has passed away (who was his next of kin) and I do not know where to go from here. My two sons and myself are suffering from the loss of my brother and my mother. My mother had alot of health issues but I think the broken heart from losing her baby boy is what caused her to give up. Is there a statue of limitations on this? What is it going to take to get this drug off the market and seriously who is lining the pockets of the FDA? How many people are going to have to die before this drug is taken off the market?

Shannon

November 1, 2011 at 4:24 pm

My dad past away 2 years ago from congestive heart failure . He had started the law suit with avandia in 2006, supposively it has settled but, its like they keep giving my mom the run around excuse after excuse is this a real class action suit ? He had only taken avandia for a short time then his breathing problems started and then heart problems , How can they get away with this ?

Lorraine

October 25, 2011 at 5:47 am

My son and I were both placed on Avandia for Type 2 Diabetes. He was placed on it first. On June 13th of 2006, he suddenly started to having severe breathing problems. Before then, we had noticed that he was constantly gaining weight despite the fact that we had him on a strict diet. By the way, he had Down's Syndrome and was thirty years old. The last time he had been ill was when he was fo[Show More]My son and I were both placed on Avandia for Type 2 Diabetes. He was placed on it first. On June 13th of 2006, he suddenly started to having severe breathing problems. Before then, we had noticed that he was constantly gaining weight despite the fact that we had him on a strict diet. By the way, he had Down's Syndrome and was thirty years old. The last time he had been ill was when he was fourteen years old, so besides the diabetes, he was quite healthy. Anyway, we took him to the doctor on the thirteenth of June and were told that he had already lost the function of one lung. We immediately took him to the hospital, and they started working on him right away. While still in the hospital on June 21st, one week later, our son passed away on our anniversary. We were in shocked. We had no answers and were ignorant to the effects of Avandia. Then, in March of 2007, I suffered a heart attack, and my husband and I started paying attention th the notices that were showing on tv., and decided that there had to be some sort of correlation to my son dying in June and my having a heart attack the following March. We checked on lawyers, but no one really wanted to take the case at first. Finally, someone took my case but not my son. My husband and I used to sickly Joke that he fed our son death in the morning (when he gave our son his medication), and I fed him death at night (when I gave him his medicine). What is so terribly sad is that no one seems to want to take his case. I assume that it was because he was Down's, but he was extremely healthy. Anyway they killed my child just as sure as they caused my heart attack and my quadruple bypass. I just want to know if he is considered less than a person? That medicine killed my son, but there is no justic for him, So, there is no way that I am just going to settle for just anything from a bunch of murderers.

Vic

October 23, 2011 at 2:33 pm

I have been reading all these complaints about the Avandia law suit it is a joke that the attorneys get more then the people who suffered with death an heart attacks and more. I for one had a heart attack from taking avandia in 2008, I feel we should all start a suit against these attorneys that are stealing from everyone and petition the courts to put a limit on how much these attorneys are allow[Show More]I have been reading all these complaints about the Avandia law suit it is a joke that the attorneys get more then the people who suffered with death an heart attacks and more. I for one had a heart attack from taking avandia in 2008, I feel we should all start a suit against these attorneys that are stealing from everyone and petition the courts to put a limit on how much these attorneys are allowed to get.

joe

October 17, 2011 at 2:42 pm

It is 10:30 a.m. Oct 17th. On saturday, I rec'd a letter in the mail from my Health Insurance requesting That I fill out the following infor and mail it back. The questions that was asked was if I was taken avandia, did I have any heart related injury due to avandia and if I am pursuing a lawsuit against Gsk. Also a question on who is my lawyer. Today, Monday I called my lawyer and ask about this[Show More]It is 10:30 a.m. Oct 17th. On saturday, I rec'd a letter in the mail from my Health Insurance requesting That I fill out the following infor and mail it back. The questions that was asked was if I was taken avandia, did I have any heart related injury due to avandia and if I am pursuing a lawsuit against Gsk. Also a question on who is my lawyer. Today, Monday I called my lawyer and ask about this. The first thing he said was,"DO NOT FILL OR SIGN ANYTHING< BUT TO FORWARD TO HIM THE LETTER AND QUESTIONAIRE. BY LAW, NO "PRIVATE" insurance IS ALLOWED TO QUESTION THE PLAINTIFF< LOOKING FOR INFOR ON WHAT YOU ARE DOING. If any folks out here re'cd any insurance letter, please let your lawyer know.

michelle

October 13, 2011 at 9:19 pm

i took Avandia in 1998.. intill 2002 i went in the hospital for bac chest pain.. they did all the fszf and siad i am going to be ok.. i to this day still have the pain .i sent my clain form in and they said there still waiting for the makers of the drugs to come up with a number that will be .. and now they say they will go through all claims to find out .. who gets to be a part of the bigger cla[Show More]i took Avandia in 1998.. intill 2002 i went in the hospital for bac chest pain.. they did all the fszf and siad i am going to be ok.. i to this day still have the pain .i sent my clain form in and they said there still waiting for the makers of the drugs to come up with a number that will be .. and now they say they will go through all claims to find out .. who gets to be a part of the bigger claim or see who get a personal claim

jeff

October 5, 2011 at 5:51 am

Hi, Barb I just filed with Wagners law firm in Halifax, They are still taking clients for Avandia class action suit all through canada.

Joe

October 4, 2011 at 3:35 am

60 million, the lawers will get approx. 20 million plus all expenses ie; travel,hotel rooms,food,return phone calls at approx.100/150 per hr In a MDL case the Judge accually has to finallize a motion to set rates they can charge,ie;plane fares,hotel rates,ect.Can you fathem the odosity of them to ask the Judge "how much can we charge more than one third".Once you sign the terms and agreement you [Show More]60 million, the lawers will get approx. 20 million plus all expenses ie; travel,hotel rooms,food,return phone calls at approx.100/150 per hr In a MDL case the Judge accually has to finallize a motion to set rates they can charge,ie;plane fares,hotel rates,ect.Can you fathem the odosity of them to ask the Judge "how much can we charge more than one third".Once you sign the terms and agreement you are no longer known as a person you are a dollar sign,and for them to reach out to the family about the case is to much work as they are handing other cases to double/or triple their income. unfortunatly this the way america alows them to work,as the bankers do. Its all about the profit.These cases only the law firm gets the settlement.i stopped thinking about the case because i know i will get a call when the law firm needs my signature so they can get paid. Nothing else will ease the pain just pray we never have to go through this again.

Labyro

September 30, 2011 at 2:21 pm

RE: Joe comment dated 9/25...OMG...are you simple or what??? What does Mrs O have to do with any of this???? Really!!! Why don't you suggest to the other readers to solicit the FDA since the crooks there make decisions regarding drugs on the market...And since many members on Glaxo's team is also a part of the FDA....come on, be for real and talk a little more educated. Blame ALL the lawyers for [Show More]RE: Joe comment dated 9/25...OMG...are you simple or what??? What does Mrs O have to do with any of this???? Really!!! Why don't you suggest to the other readers to solicit the FDA since the crooks there make decisions regarding drugs on the market...And since many members on Glaxo's team is also a part of the FDA....come on, be for real and talk a little more educated. Blame ALL the lawyers for this fiasco (they are the ones getting rich in this mess and it was their responsibility to "fight" for what is right )...Put blame where blame belong is all I'm trying to convey. Geesh...

Melvin

September 28, 2011 at 6:30 pm

Joe I signed on with a Law Firm back in 2008 and I still haven't heard how much I will get. I was 36 years old when I suffered a stroke and congestive heart failure. When I was 38 I had two bypass surgeries on my left leg. Then just last year I had to have two stents placed in my right ventricle. I have also have anemia, and have been placed on disability for the rest of my life. And you say 40k I[Show More]Joe I signed on with a Law Firm back in 2008 and I still haven't heard how much I will get. I was 36 years old when I suffered a stroke and congestive heart failure. When I was 38 I had two bypass surgeries on my left leg. Then just last year I had to have two stents placed in my right ventricle. I have also have anemia, and have been placed on disability for the rest of my life. And you say 40k I should take and run. That's a joke

Barb

September 26, 2011 at 2:17 pm

My husband died suddenly at the age of 44 while taking Avandia. Coroners report states cause of death to be left ventricular hytropophy. I am in Canada and the one lawyer I could find on the internet had dropped his suit over a year ago. Does anyone know about a lawsuit going on in Canada?

Joe

September 25, 2011 at 1:42 pm

Seems we are all in the same boat. I signed on with a law firm one and a half years ago with no results and very little contact from them. After reading a lot of the posted articles on the web concerning this drug and how it is being protected by certain spokesman for the drug company, our chances of a fair settlement is very slim. My reason for saying that is because it is still available here in[Show More]Seems we are all in the same boat. I signed on with a law firm one and a half years ago with no results and very little contact from them. After reading a lot of the posted articles on the web concerning this drug and how it is being protected by certain spokesman for the drug company, our chances of a fair settlement is very slim. My reason for saying that is because it is still available here in the US under certain restrictions. As long as they allow this drug to be in use we are screwed point blank. IMO if you get 40K in your pocket after all is said and done you can consider yourself lucky. That is peanuts for what you have to live with. I never fully recovered from my heart attack and now live a life of just sitting in a chair unable to do too much at all. When I was a kid I remember adults saying to each other that as long as you had your health you had everything but I never understood that till now. You would think the government would step in and come to the aid of the plaintiffs but they are no where in sight though Mrs O wants to tell everybody what to eat and drink. Oh well.

Robin

September 23, 2011 at 12:19 pm

I was thirty seven years old when I had my quadrouple heart bypass, and had been on avandia for around two years. My life has been turned up side down. At the time I had a thirteen year old son and loving husband at home. My life will never be the same. I', now fourty three and still have trouble staying tired and out of breath with common house hold chorse. I feel like I've lost part of who I was[Show More]I was thirty seven years old when I had my quadrouple heart bypass, and had been on avandia for around two years. My life has been turned up side down. At the time I had a thirteen year old son and loving husband at home. My life will never be the same. I', now fourty three and still have trouble staying tired and out of breath with common house hold chorse. I feel like I've lost part of who I was. Things I used to do , I have trouble with or can't. I was a vital young mother, and now sometimes I feel usless, but I will say reading the stories I feel glad I', still here for my family especially my gift from god son who will turn twenty next week. to all of you that lost your loved one I am so very sorry.

Tom

September 22, 2011 at 7:36 pm

Has anyone out there settled with this lawsuit, I am being represented by the Branch Law Firm in Albuquerque New Mexico, and they referred me to This Garreston Settlement group for payment, that was 10 months ago...Now what?

joe

September 11, 2011 at 2:42 pm

Kendall, They are many reasons why your lawyer want you to settle. The main reason is to get his percentage.. I don't know what you been told, but if you refused the offer, most lawyers will inform them that they must seek another lawyer to represent them, if they want to go to trial. The "system" will place you with the other folks who want to go to court. What happen next is you are put on hold [Show More]Kendall, They are many reasons why your lawyer want you to settle. The main reason is to get his percentage.. I don't know what you been told, but if you refused the offer, most lawyers will inform them that they must seek another lawyer to represent them, if they want to go to trial. The "system" will place you with the other folks who want to go to court. What happen next is you are put on hold until all the claims are settle. This could take years. You might be looking at about 5 years just to go to court. It could be less. Now if you win, than you are looking at appeals. This could take another 5 years. It is up to you. Good luck

kendall

September 8, 2011 at 3:29 pm

Please help,,im so confused,,Seems my Attorney want me to Settle for $33,000 ,,,Dont need to get into what that means i will get because you all know the game,,,Why,,does my attorney want me to Settle ?? they say if i dont,,i wont get another offer and they will no longer be able to represent me,,,,I feel i should get in the Millions,,,a person can slip in a store,,and get that,,,This is our liv[Show More]Please help,,im so confused,,Seems my Attorney want me to Settle for $33,000 ,,,Dont need to get into what that means i will get because you all know the game,,,Why,,does my attorney want me to Settle ?? they say if i dont,,i wont get another offer and they will no longer be able to represent me,,,,I feel i should get in the Millions,,,a person can slip in a store,,and get that,,,This is our live's we are talking about,,,When i leave this old world,,i want the peice of mind that my family is take care of,,,I was making over $100,000 dollars per year before this Happend to me,,,My life basically is over because ive lost my Hope and my Joy of living,,,im scared to eat anything that has fat or can potentially hurt your health,,,suppose i will eat like a rabbit,,,anyway,,im rambiling,,,Please,,does anyone know what i should do,,,,Do i Settle ?? or do i find another Attorney and keep on fighting for what i think should be Suitable for the injury i have occured,,,,thankyou,,,and God bless all who has suffered in the terrible scam and lie that this ''DRUG'' was supposed to help,,,it is worse than an Ilegal street Drug...............

Jim & Ann

September 7, 2011 at 4:30 pm

The papers on witch you speak, are they the papers with fact information and a wittness must sign?

me

September 6, 2011 at 3:11 pm

People who received final papers in Aug., please send your papers back in. I spoke with my attorneys office this am and was told our payment timeline depends on how fast they receive them back. I, for one, need the money!

joe

September 1, 2011 at 4:24 pm

James, your response for Aug 24th, what do you mean case expenses. This should be part of his percentage of what he took. This is a lawsuit, not a court trial.

James

August 26, 2011 at 2:49 pm

Billie: Thank you sooo much for your comment (dated 8/25/11) God Bless you

billie

August 25, 2011 at 4:44 pm

i understand james. everyone want a piece of the pie. i was in a lawsuit once jame, the people"s in charge sign up all of thier people"s.the atty help out all of their atty. friend. you know what deal you made with your atty.can no one dispute that. sometime we take the bitter with the sweet.bad people" work to take advantage of us.james look to the hills which cometh our help.stay with us on the [Show More]i understand james. everyone want a piece of the pie. i was in a lawsuit once jame, the people"s in charge sign up all of thier people"s.the atty help out all of their atty. friend. you know what deal you made with your atty.can no one dispute that. sometime we take the bitter with the sweet.bad people" work to take advantage of us.james look to the hills which cometh our help.stay with us on the blog and let us know how you are doing.

james

August 25, 2011 at 1:03 am

First, my lawyer gets 40%.....his net is more than my net since a large amount came out of my net for medicaire and case expenses... So, when you compare his "net" to my 'net", his net is clearly hgher.

joe

August 24, 2011 at 2:05 pm

James, I am not understanding on what you are saying. Please explain how your lawyer made more on the settlement then you. How did he get more than 33% and you still got less?

jeff

August 23, 2011 at 8:15 pm

my Father died in 2005, and family now just finding out about the dangers in 2011, still time to sue dont give up they have a Discovery rule you can use if your statute runs out.

James

August 23, 2011 at 6:55 pm

Yes people, don't get excited.....The outcomes are horrible....DO NOT GET YOUR HOPES UP HIGH....Received my offer and the bottom line is that my lawyer will net more than me.....how can that happen!!! It's so sad that the world we live in is sooo screwed up. Funny how a person can go to a fast food chain, spill coffee on themselves and turn around and sue AND WIN.....We are clearly not the winners[Show More]Yes people, don't get excited.....The outcomes are horrible....DO NOT GET YOUR HOPES UP HIGH....Received my offer and the bottom line is that my lawyer will net more than me.....how can that happen!!! It's so sad that the world we live in is sooo screwed up. Funny how a person can go to a fast food chain, spill coffee on themselves and turn around and sue AND WIN.....We are clearly not the winners in the case unlesss you're the lawyer. Richard (commend dated 8/18/11) is absolutely right. He is speaking the truth. I'm going thru the same exact thing......Well, I guess 2 more years of fighting, waiting, etc.....Good Luck to everyone else.

richard

August 19, 2011 at 12:16 am

as we now know for sure the lawyers make all the money, so we are victims twice. my atty. made an offer that I was not satisfied with and I was Informed to find another lawyer. this was not supposed to be a class action suit , according to the papers this was the best offer out there. so now I am looking for a good lawyer to go to a trial w/ a jury. on my contract there Is a no class action claus[Show More]as we now know for sure the lawyers make all the money, so we are victims twice. my atty. made an offer that I was not satisfied with and I was Informed to find another lawyer. this was not supposed to be a class action suit , according to the papers this was the best offer out there. so now I am looking for a good lawyer to go to a trial w/ a jury. on my contract there Is a no class action clause and that is where they put my case.when i said repeatedly ' NO CLASS ACTION'' SUIT "

billie

August 18, 2011 at 7:15 pm

mary beth, you has given us hope. news like this is good news. atleast some one is getting close to getting pay.no one can give the figure. we have to wait until i time come to sign the papers. it is clear that you tell no one.

joe

August 16, 2011 at 7:21 pm

Mary Beth, If it is possible, can you tell us a ball park figure, of the offer you received. Thanks.

billie

August 16, 2011 at 4:43 pm

please contact sentor max baucus, and sentor charle grassy. ask them to please encourge gsk to pay off it debt for the advandia case.

billie

August 15, 2011 at 5:31 pm

you keep the hope alive. and keep praying, mary beth. save some of your money because we want to have a family reunion in dallas. we we all get paid. pray for all.

Mary Beth

August 13, 2011 at 8:43 pm

I had a heart attack back in 2007 that required 2 stents. I then had another in 2008, and that one ended up with a multiple bypass. I filed my claim in 2008. I called my attorney regularly, with not much news. Then in March, I received an offer letter that was made to the entire law firm for such and such dollars, and it also stated how many claimants the firm had. I called the lawyer to verify a[Show More]I had a heart attack back in 2007 that required 2 stents. I then had another in 2008, and that one ended up with a multiple bypass. I filed my claim in 2008. I called my attorney regularly, with not much news. Then in March, I received an offer letter that was made to the entire law firm for such and such dollars, and it also stated how many claimants the firm had. I called the lawyer to verify all of this, and he told me to sign it, and send it back. He also stated they would be sending it to Garretson for evaluation. He advised me that it could take 6-8 months or maybe even more. I can not tell you how surprised I was to find the Fed Ex man at my door, with a letter to sign for. To my disbelief, it was my final offer amount. It was more than I expected dollar wise, and it also stated that my claim would be funded by the end of the year. I cannot tell you what a blessing this was, I had all but given up, even with the papers I had signed and sent back, I still did not believe anything would ever come of this. I wish all the rest of you the best of luck, and hopefully the Fed Ex man will be at your door any day now as well. Thank you all for you posts in the past, that had given me some hope all along.

joe

August 9, 2011 at 2:08 pm

John call your lawyer. If what your saying 2 1/2 3 years gone by why haven't you call your lawyer?

john

August 8, 2011 at 3:50 pm

my father started taking avadia in december 1999, we laid him to rest on oct. 26th 2006 at the age of 61, he past away of heart failure. other than type 2 diabetes my father had no other major health problems. i contacted an attorney in 09 that has filed suit, but i haven't heard much on the suit are settlement and its been 2 1/2 going on 3 years, does anyone have any infomation on the settlement [Show More]my father started taking avadia in december 1999, we laid him to rest on oct. 26th 2006 at the age of 61, he past away of heart failure. other than type 2 diabetes my father had no other major health problems. i contacted an attorney in 09 that has filed suit, but i haven't heard much on the suit are settlement and its been 2 1/2 going on 3 years, does anyone have any infomation on the settlement date are the latest that is going on in the suit ???

john

August 8, 2011 at 3:27 pm

my father started taking avadia in december of 1999, and we laid him to rest on oct. 26th 2006, he died of heart failure. other than type 2 diabetes he had no other health problems. i contacted an attorney in 09, does anyone know if are when these cases will be settled ?? just looking for answer's !!!

Crystal

July 29, 2011 at 8:43 pm

MY MOTHER WAS ONE OF THE UNFORTUNATE ONES. SHE HAD COMPLAINED OF THE AVANDIA MAKING HER HEART RACE AND WE WERE SCHEDULED TO GO THE DOCTOR ON FRIDAY, DECEMBER 30, 2005. THAT MORNING THE RESCUE SQUAD ARRIVED AT MY MOM'S HOUSE AND I GOT THE CALL SHE HAD BEEN TAKEN TO THE HOSPITAL.. WHEN I ARRIVED AT THE HOSPITAL SHE WAS DEAD AT THE AGE OF 68. I THOUGHT I HAD DIED. MY FATHER LOST HIS WIFE, FRIEND, OF [Show More]MY MOTHER WAS ONE OF THE UNFORTUNATE ONES. SHE HAD COMPLAINED OF THE AVANDIA MAKING HER HEART RACE AND WE WERE SCHEDULED TO GO THE DOCTOR ON FRIDAY, DECEMBER 30, 2005. THAT MORNING THE RESCUE SQUAD ARRIVED AT MY MOM'S HOUSE AND I GOT THE CALL SHE HAD BEEN TAKEN TO THE HOSPITAL.. WHEN I ARRIVED AT THE HOSPITAL SHE WAS DEAD AT THE AGE OF 68. I THOUGHT I HAD DIED. MY FATHER LOST HIS WIFE, FRIEND, OF 51 YEARS. MY SIBLINGS AND I WILL NEVER BE THE SAME. THE ONLY COMFORT WE FIND IS IN JESUS!!

billie

July 21, 2011 at 11:50 pm

i have read a lot of your comments. look like this drug is killing more americans than the two wars. we can never bring back our love ones. but we can pray for others. my wife die in 2006. with a congesture heart failure. my 50th years sweetheart. she started on the avandia in 1999. her kidney fail and she had a blockage we had our 50th annul. in the hospital, on sept. 14. she die on october 14. i[Show More]i have read a lot of your comments. look like this drug is killing more americans than the two wars. we can never bring back our love ones. but we can pray for others. my wife die in 2006. with a congesture heart failure. my 50th years sweetheart. she started on the avandia in 1999. her kidney fail and she had a blockage we had our 50th annul. in the hospital, on sept. 14. she die on october 14. in her sleep at home at 2:00 am.. the only thing we got is support for each other. i am in texas and 76 years old. let hold on.and hope we will get the best.

Stephenia

July 15, 2011 at 11:29 pm

My mother was not one of the lucky one to survive, she was talking Avandia also, we lost her in November 2007, and they had bought her back. But sadly I (MY Family) was devastated when we lost my mother in April 14, 2008 due to taking Avandia drug... Look how many people had die between 60,000 and 200,000 people had - heart attacks(or) and deaths due to cardiovascular problems, because of this[Show More]My mother was not one of the lucky one to survive, she was talking Avandia also, we lost her in November 2007, and they had bought her back. But sadly I (MY Family) was devastated when we lost my mother in April 14, 2008 due to taking Avandia drug... Look how many people had die between 60,000 and 200,000 people had - heart attacks(or) and deaths due to cardiovascular problems, because of this medication. You know I hope everyone get paid a good settlement... But it won't bring our love one back,, MY LIFE IS NOT THE SAME.. I LOST MY MOTHER AND MY BEST FRIEND...

gene

July 6, 2011 at 1:59 pm

jacqueline what were the consequences of your taking avandia, how long were you on it. Did you have a heart attack. Hard to understand how it could drop from 15,000 to 2,500. maybe by your sharing it could help the rest of us.

joe

July 5, 2011 at 7:32 pm

jacqueline, if you got a settlement letter, please explain. What was the total amount of money and how many people in your group? What was your medical history before and after your "medical incident". What incident took place. Was it a heart attack, heart problems, any complications after your "incident". Thanks.

joe

July 5, 2011 at 11:18 am

Faith, the nurses and the doctors, who are they. Do they work for Gsk, Garretson, or the lawyer who sent the claims.

jacqueline

July 4, 2011 at 10:31 pm

If you think you are getting a lot of money you are not. They offer me 15,000 which will leave me 2,500. The heart is not worth a dime enjoy.

Faith

June 30, 2011 at 3:01 am

Just an update on what my attorney has told me ( I haven't posted since May 2010, but appreciate all of your comments as they have been insightful and I see that we are not alone in our plight for some sort of justice) November 2010, I received notification from my attorney that GSK has offered a settlement MDL for 700 Plaintiffs, various law firms got together and they chose the Garreston as the [Show More]Just an update on what my attorney has told me ( I haven't posted since May 2010, but appreciate all of your comments as they have been insightful and I see that we are not alone in our plight for some sort of justice) November 2010, I received notification from my attorney that GSK has offered a settlement MDL for 700 Plaintiffs, various law firms got together and they chose the Garreston as the Administrator. Garretson is actually the resolution group that act somewhat as trustees. I think the main delay is that the attorneys want to acrue interest on all that money before distributing it. As of June, my attorneys say that cases are being worked in batches. The first batch was paid in April 2011 (see Miller ad on You Tube). The second batch should have been in May and in June, they were working on the third batch. You may want to contact your attorney to see what batch you fall in. If I understand correctly, the nurses & doctors review the medical evidence as well as proof of use prior to death or heart attack, then send the file over to GSK for approval that claimant has met the buden of proof. From that point, the attorneys will make the claimant a firm settlement offer, then it will be up to the claimant to either accept of deny. My advice: Let's pray for one another- that there be no more delay, compensation will be on point and we can proceed to getting our lives back on track with this ordeal behind us. Blessings, Faith~

joe

June 28, 2011 at 9:08 pm

Rick, You are one hell of a person. I cannot believed that while they were working on your heart, you were "awake". I had the angioplasty done awake, before I was transfer to a major heart hospital, but I was so tired that I really didn't feel much. It was two in the morning. But for you to be awake when they were working on you and seeing all the high tech machinery and hearing the doctors talkin[Show More]Rick, You are one hell of a person. I cannot believed that while they were working on your heart, you were "awake". I had the angioplasty done awake, before I was transfer to a major heart hospital, but I was so tired that I really didn't feel much. It was two in the morning. But for you to be awake when they were working on you and seeing all the high tech machinery and hearing the doctors talking on what to do or hearing them say "be careful", Has got to be the most frightful event of your life. has I said, I was to tired and falling asleep on the table. I am waiting now to see what the offer is going to be. My lawyer is charging me and I quote,"The standard one third plus the fee from the third party to place a value on my claim. According to Matina, it look like that if you had taken avandia, and an medical incident took place within one year, you'll do decent. Not great. Some people accept this some people won't. Also, God bless you and your wife for 41 plus years of marriage. I am only a baby next to you, Marriage 25 years. Talk to you later.

An Observer

June 28, 2011 at 7:06 pm

I see Joe the blowhole has taken this website too!

Rick

June 23, 2011 at 6:39 pm

I have read all of the posts of others and have read all of their stories. I too have had Avandia in the past. I was taken off by my Doctor a year ago. This past March, after leaving the hospital for surgery on my arm and hand, I suffered a heart attack. I went home and 4 hours later I was back in the hospital with a heart attack. An angioplasty was performed on me and it was found that I had a bl[Show More]I have read all of the posts of others and have read all of their stories. I too have had Avandia in the past. I was taken off by my Doctor a year ago. This past March, after leaving the hospital for surgery on my arm and hand, I suffered a heart attack. I went home and 4 hours later I was back in the hospital with a heart attack. An angioplasty was performed on me and it was found that I had a blockage in my heart. The Doctor tried to put a stent in but could not get the blockage removed. It was solid. Instead they ran another tube around the blockage to get blood to the lower portion of my heart. The blockage was sealed in place so it would not be able to cause any more problems.All in the operating room with me awake. I did not know how serious it was until later when I got back to my room. It scared the crap out of me and my wife. When I saw the ad on TV about Avandia, I sent in the email and have received a packet from a law firm in Texas asking me to fill it out immediately. I carefully read the information and found that the Attorney will get 40% of the settlement plus all expenses. I questioned that amount and was told by the Attorney that the amount is standard in cases like this. I was told that in cases like this, the amount of the "expenses" was usually only a "few hundred dollars" and with a potential settlement of $100,000.00, it was only negligable. So, I filled out the paperwork and will mail it off today. I figure what have I got to loose. I have been married 41 years and 3 days and plan on being around a few years more. I only pray that the rest of you people last longer too. Thanks to all of you for your comments. My daughter sent me this link and I plan on following up on the law suit as it progresses. My life has been turned upside down just like the rest of you, but I am still holding on. I guess I did not realize just how serious this medication and my condition really was or is. Again, thanks for the information!

Jann

June 22, 2011 at 10:55 pm

I almost died from taking Avandia for several years. While being admitted to the hospital the doctor valuated my meds and told me never to take Avandia again due to complications.I would like to get some kind of restitution.

joe

June 20, 2011 at 7:18 pm

Makeiha, Why is the lawyer getting mad for. That what I'll be concerned about. All you did was ask a question or two. You must make sure that the lawyer filed your case. Some people here has found out that some of the lawyers never filed. Next, find out what district court the the judge is in and who the judge is. If the judge has the "group" case, and you confirmed that you are part of the file g[Show More]Makeiha, Why is the lawyer getting mad for. That what I'll be concerned about. All you did was ask a question or two. You must make sure that the lawyer filed your case. Some people here has found out that some of the lawyers never filed. Next, find out what district court the the judge is in and who the judge is. If the judge has the "group" case, and you confirmed that you are part of the file group, then all you do is wait for the statement by the judge.

Lisa

June 16, 2011 at 10:31 pm

Makeiha, I also take Metformin and watch your stomach as well, and yes my kidneys do not function well while taking it amongst the swelling, absolutely.. Guess this is another drug trying to kill us, would we not be better but just done eat instead of these drugs for with or without them we will all see jesus one day. has anyone heard anything about settlements for Houston Texas or where we can go[Show More]Makeiha, I also take Metformin and watch your stomach as well, and yes my kidneys do not function well while taking it amongst the swelling, absolutely.. Guess this is another drug trying to kill us, would we not be better but just done eat instead of these drugs for with or without them we will all see jesus one day. has anyone heard anything about settlements for Houston Texas or where we can go to find out whats up with our cases, my lawyer said the judge has it and wait for the packet, but NO INFO and when i ask he gets mad and offended for nothing, im asking myself right now, if i have a letter from the judge Joe should i be worried, i called another lawyer and its to late to start over and i have lost all now and homeless, please if anyone knows anything about the case in Houston please advise me..All i know is they better cough it up soon and i mean soon im tired of this dog and pony show here

Lisa

June 16, 2011 at 10:05 pm

GLAXO SMITH ATTENTION: CAN YOU SEE WHAT YOU HAVE DONE TO ALL OF OUR LIVES ON THIS PAGE, YOU AND YOUR COMPANY...YOU ARE LEGALLY MURDERES, I PRAY TO GOD THEY MAKE YOU PAY ND IT BETTER NOT BE SOME MEASLY 86,000 ARE F>>>>>> KIDDING ME HERE, I WAS 40 AND ALMOST DROPPED DEAD , NOW I CANT TAKE CARE OF MYSELF OR MY AUTISTIC COGNETIVE CHILD, I LIE THERE MOST DAYS AND WISHED I WAS DEAD &gt[Show More]GLAXO SMITH ATTENTION: CAN YOU SEE WHAT YOU HAVE DONE TO ALL OF OUR LIVES ON THIS PAGE, YOU AND YOUR COMPANY...YOU ARE LEGALLY MURDERES, I PRAY TO GOD THEY MAKE YOU PAY ND IT BETTER NOT BE SOME MEASLY 86,000 ARE F>>>>>> KIDDING ME HERE, I WAS 40 AND ALMOST DROPPED DEAD , NOW I CANT TAKE CARE OF MYSELF OR MY AUTISTIC COGNETIVE CHILD, I LIE THERE MOST DAYS AND WISHED I WAS DEAD >>YOU WILL PAY FOR GOD YES I SAID GOD IS BIGGER THAN YOU AND YOU HAVE BAAAADDDD KARMA COMING...I HOPE YOU GO BROKE LIKE I DID AH

joe

June 16, 2011 at 2:06 pm

Joe, what you need to do is get the name of the doctor who told you to stay on the drug. Go see another lawyer and let him know what you just posted. You must try. Even if you sign any papers to start the study, you found out the danger and the doctor knew the risk, you requested out and he said that you should finish the study. Good luck.

Joe

June 15, 2011 at 2:48 pm

I was a patient in the VA Health Care Study from 1999 till 2007 and was on Avandia the whole time. I suffered a heart attack in May 2007 and still had few more months to go in the study. I notified my VA Dr. and he advised me to CONTINUE TAKING THE DRUG till the end of the study even though he knew of the risk. There are a lot of people that have to answer for this starting from the top to the bot[Show More]I was a patient in the VA Health Care Study from 1999 till 2007 and was on Avandia the whole time. I suffered a heart attack in May 2007 and still had few more months to go in the study. I notified my VA Dr. and he advised me to CONTINUE TAKING THE DRUG till the end of the study even though he knew of the risk. There are a lot of people that have to answer for this starting from the top to the bottom. Since the heart attack my ability to work is severely hampered as it takes me 3 times longer to do the same amount of work that I did before the attack. I doubt the victims will be treated fairly in the end as $86,000 really isn't that much money in today's world. My lawyer's fee is 40% of the settlement. I had a hard time finding a local lawyer so I used one of the national advertised groups. So far so good but the waiting is the worst thing as you wonder if you will receive your money before you die.

joe

June 7, 2011 at 10:49 am

JW and joe, Jw, all you can do is just keep on checking in with your lawyer. Don't just ask how much longer. Ask if my medical records are ok. Tell them that you been told me 3 more months almost forever. During all this time up keep on delaying to keep it going on 3 more months. Joe, I know that this is a scam, so does everybody else. Here the question. can you prove it.

joe j

June 5, 2011 at 2:41 am

i think the avandia deal is a big scam.

JW

June 2, 2011 at 8:10 pm

I filed in 2006 and haven't heard anything yet othe than three more months. What's up with that?

joe

May 26, 2011 at 10:57 am

Donald, If everything is ok, medical records complete, from the time you sign you are looking at about 6 to 18 months just to give an amount, and then I think you will sign another agreement to sign off and finalize the settlement.

Donald

May 22, 2011 at 7:10 pm

So id we already agreed to a settlement and signed all the paperwork, when are we going to get our money????

joe

May 19, 2011 at 11:39 am

Beginning in Nov, 2011, you can no longer get the drug in the local pharmacy. In order to get the drug, you must have a prescription from the doctor and once a year you must sign a wavier acknowledge the warning and hazard of the drug. Then you must use the mail order system to get the drug sending the wavier with the doctor and your signature. (medco).

joe

May 19, 2011 at 10:31 am

Avandia is being taken off the market. This we can celebrate.

joe

May 18, 2011 at 2:21 pm

Ken, I can't believed that during all this time you never called the lawyer for a update. You never ask your Doctor if a request was made to have copies of your medical history sent to the lawyer. Don't blame the lawyer, blame yourself. Don't ask questions anybody give you infor.

Ken

May 16, 2011 at 9:44 pm

I was first prescribed Avandia in September 2000. Late in 2002 I had a heart attack and subsequent triple bypass surgery. I contacted a lawyer last fall, and the only communication I have received is a request for information I had already given them in detail. I even traced down the cardiologist who first prescribed Avandia and supplied them with his location and telepone number. I have yet to[Show More]I was first prescribed Avandia in September 2000. Late in 2002 I had a heart attack and subsequent triple bypass surgery. I contacted a lawyer last fall, and the only communication I have received is a request for information I had already given them in detail. I even traced down the cardiologist who first prescribed Avandia and supplied them with his location and telepone number. I have yet to hear back from them. I am beginning to believe the whole thing is a scam to line lawyers pockets.

joe

May 13, 2011 at 6:55 pm

Alan, please don't get mad at my question. Did you filed a lawsuit against GSK?

alan

May 12, 2011 at 6:41 pm

i was put on advandia in 200 instead of insulin,and in late 2002 started having shortness of breath,and then it progressed to chest pains ,by early 2003 the chest pains gotten worse,then after a doctors visit,i was refered to a heart specilist and told i had heart problems,i aked how did a 100%healty heart go from HEART LIKE A HORSE TO CHF? at that time they had no ideas but said i needed surgery[Show More]i was put on advandia in 200 instead of insulin,and in late 2002 started having shortness of breath,and then it progressed to chest pains ,by early 2003 the chest pains gotten worse,then after a doctors visit,i was refered to a heart specilist and told i had heart problems,i aked how did a 100%healty heart go from HEART LIKE A HORSE TO CHF? at that time they had no ideas but said i needed surgery to correct the problems they did a triple bypass and it failed as they said one artey was so bad it could not be repaired,////now i find out the advandias the cause /so yes i am in with sueing .....that drug could have killed me and many others,yes it kept blood sugers under control but look what its side effects have done worse damage then the diabetes itself,and bad thing is they knew all along about its side effects but gave us only minor warnings /they hid major facts ,THEY SHOULD PAY EACH HEART VICTUM FOR PAIN SUFFERING/THE SURGERY COST ON AVERAGE $120.000.00 SO THEY SHOULD PAY US AT LEAST $300.000..00 PER PERSON.

joe

May 11, 2011 at 7:27 pm

Please note, GSK and MDL are talking serious to settle the law suit.

joe

May 10, 2011 at 10:41 am

Kimberly, As far as I know only the Buford Family went to trial, but they were cut short when GSK gave them an out of court settlement that the family agreed to. Two more people at the same time were going to court, but no information can be found.

kimberly

May 9, 2011 at 3:10 pm

SMS, I am associated to one of those on that doc in the link and there has been no settlement. Talk of trial dates, have been rumored but I think they always get pushed out. I would like to know when someone is actually going to trial...

sms

May 8, 2011 at 4:11 pm

http://www.courts.phila.gov/pdf/clc/080202733-04172008.pdf names of people that went to trial in july 2010 they file 2008 and 2009 go to bottom of pg and rotate the pg these are one that won a settlement are lost a settlement

Kimberly

May 6, 2011 at 11:56 am

Joe, By no means am I choosing to settle for "garage sale prices." I was just merely stating what I have been told as to how the process will work, if and when I ever get there... it has been alot of years with this lawsuit and alot of feet dragging. Yes I get down when I look at all the damage that has been to my life and others, and no one has paid the price for the greedy profits that GSK has[Show More]Joe, By no means am I choosing to settle for "garage sale prices." I was just merely stating what I have been told as to how the process will work, if and when I ever get there... it has been alot of years with this lawsuit and alot of feet dragging. Yes I get down when I look at all the damage that has been to my life and others, and no one has paid the price for the greedy profits that GSK has had over the years. I am wore down but certainly not out.

joe

May 4, 2011 at 4:11 pm

Kimberly, I know that you feel powerless, and are resigning to accept the "offer". This is why many months ago I tried to warn people to be careful and research. All this time many people were telling me to shut up. I guess that the only thing to do is to accept whatever you are offer down the road. People are now going to see that they were screwed and that they know they were screwed. I still ca[Show More]Kimberly, I know that you feel powerless, and are resigning to accept the "offer". This is why many months ago I tried to warn people to be careful and research. All this time many people were telling me to shut up. I guess that the only thing to do is to accept whatever you are offer down the road. People are now going to see that they were screwed and that they know they were screwed. I still cannot understand why most people would not even research past lawsuit. I don't know if some of these people work for lawyers or GSK, or just didn't care. Kimberly, I can only hope for the best for for you.

kimberly

May 4, 2011 at 3:17 pm

Thanks Sam, but no my case was filed back in 2008, and here we still sit and wait. Have to wonder if this will ever be resolved and actual money will be paid for the havoc GSK has caused in so many oeople's lives. I think that the "beat down" mentality is what GSK counts on. Drag it out and go through the emotional ups and downs . There is going to be a trial no there is not going to be a trial a[Show More]Thanks Sam, but no my case was filed back in 2008, and here we still sit and wait. Have to wonder if this will ever be resolved and actual money will be paid for the havoc GSK has caused in so many oeople's lives. I think that the "beat down" mentality is what GSK counts on. Drag it out and go through the emotional ups and downs . There is going to be a trial no there is not going to be a trial and people just give up the fight and settle for pennies.

kimberly

May 4, 2011 at 1:28 am

Joe, I hear what you are saying that this is my lawsuit and not the lawyers, but in these "settlements"" that I have not even seen a letter, but was told that the firm consolidated with another firm and were working on getting the files over to Garretson. We really have lost our voice. There are no trilals set, so no way GSK is going take notice, and if you turn down the settlement offer, the fi[Show More]Joe, I hear what you are saying that this is my lawsuit and not the lawyers, but in these "settlements"" that I have not even seen a letter, but was told that the firm consolidated with another firm and were working on getting the files over to Garretson. We really have lost our voice. There are no trilals set, so no way GSK is going take notice, and if you turn down the settlement offer, the firm is going to settle all they can and then quit everyone else, so the firm can get paid and leave everyone else out in the cold. As I understand there has to be a certain % of people have to agree to accept. The firms are not going to loose their cut so anyone who bucks the settlemnet, will be quit and good luck trying to find a firm to take the case and have to encur more expenses to start over if anyone will accept the case. You have firms out there that are not accepting any new cases. When are the bellwhether trials going start again?

sam

May 2, 2011 at 8:39 pm

Kimberly........If you just filed in the last several months, this is what happens........Your lawyer will gather all of your medical records drom your doctor........Your case will then be submitted to your local state court........It will then take another 1-3 months for that court to forward it to the Mass Torts MDL in PA........You can click the following link.... http://dockets.justia.c[Show More]Kimberly........If you just filed in the last several months, this is what happens........Your lawyer will gather all of your medical records drom your doctor........Your case will then be submitted to your local state court........It will then take another 1-3 months for that court to forward it to the Mass Torts MDL in PA........You can click the following link.... http://dockets.justia.com/search?query=SMITHKLINE+BEECHAM&court=paedce You can then enter YOUR name in the search box next to "party name" and see if you are included in the Mass Torts MDL

joe

May 2, 2011 at 4:07 pm

Kimberly, I really don't know what it would mean. At least you know that you are in some court system in which a court order will take place. It could be almost anything. It could mean that a study of your case to see where you belong. The bottom line is that you now know that your lawsuit in the system, which is better than what some people know. You didn't say if you call your lawyer. Call him a[Show More]Kimberly, I really don't know what it would mean. At least you know that you are in some court system in which a court order will take place. It could be almost anything. It could mean that a study of your case to see where you belong. The bottom line is that you now know that your lawsuit in the system, which is better than what some people know. You didn't say if you call your lawyer. Call him and let him know what you found out and what does it mean. By calling your lawyer, he'll now know that you have been researching what is going on. Thank you for calling and looking out for yourself. Remember, it's your lawsuit, not your lawyer.

sms

April 30, 2011 at 7:16 pm

lets sue the lawyers for lying

smms

April 30, 2011 at 7:14 pm

http://www.bloomberg.com/news/2011-01-31/glaxosmithkline-settles-suit-on-avandia-diabetes-drug-heart-attack-death.html there u go kim

kimberly

April 29, 2011 at 6:44 pm

Joe, I called the numbers and was told that i was not in the MDL that I was in state court under a different judge. Not sure what that means.

joe

April 29, 2011 at 5:35 pm

Sms, Call your lawyer back and inform them of what garretson told you. It could be an honest mistake. Be careful. When you call your lawyer also ask why all the claims were sent to garretson.

joe

April 26, 2011 at 12:33 pm

Kimberly, just a note asking to see how did you make out on finding the Court case of the Buford settlement and the phone numbers that was left for you to call.

sms

April 25, 2011 at 6:22 pm

my lawyer sent all his avandia claims to The Garretson Group and when i call the garretson group they say my name is not on the list. im trying to get a lawsuit funding loan 'do you think that why my lawyer said my claim is with the garretson group now

joe

April 19, 2011 at 11:45 am

Kimberly, To answer your question if the Burford family settled out of court is simple. Go back and google search and ask the question, Avandia out of court settlement. What comes up is one that ask, "HAS anybody settle out of court". Click this, it will show you an answer. Also, go back to a posting dated March 2 by Josh. Click on North Carolina and it will show you. This information is public. [Show More]Kimberly, To answer your question if the Burford family settled out of court is simple. Go back and google search and ask the question, Avandia out of court settlement. What comes up is one that ask, "HAS anybody settle out of court". Click this, it will show you an answer. Also, go back to a posting dated March 2 by Josh. Click on North Carolina and it will show you. This information is public. It is all over the various posting on the internet. The part that he may not be able to tell you is the agreement between GSK and Burford family. Nobody knows that. He may not want you to know of this settlement. I don't know. You can call the actual court and ask for information. The phone number to the Eastern Penn Court that is filing the Mass Torts is 215 597 7704. When you call, Let him know you do not know your case Number, but give him your full name. If he cannot find it on the system, call your lawyer and ask what is this mass tort listing, why you are not on it. You can also call the Judge Rufe secretary and ask what is going on. The number is 267 299 7490. Remember, this your lawsuit, not the lawyers. Ask questions.

Doug

April 19, 2011 at 1:13 am

I also think that these lawyers that are not joining the MDL are getting a sweet payout from GSK for doing so. That way they will settle for much less than the MDL cases. Who ever heard of living in one state, having an attorney in another state, and going to court in a third state. People are being conned, and do not even know it!

Doug

April 19, 2011 at 1:10 am

I think that GSK is greasing the Judge's palm, why else would this case be dragging on so long. The Vioxx MDL was formed in 2005, and there were about 14 trials, and then in 2007 a settlement. Why has the Avandia MDL dragged on for 4 tears now with no trials at all??

Kimberly

April 15, 2011 at 8:33 pm

Joe, You have stated, as well as others, that Burford case settled out of court and is not caught up in these inventory settlements, and that Neasly (sp) did the same. I have not seen any court documents that confirm this and it is important that i confirm this. My lawyers are saying nothing like that has happened and if it has they would not be able to tell me, that is would be confidential. Te[Show More]Joe, You have stated, as well as others, that Burford case settled out of court and is not caught up in these inventory settlements, and that Neasly (sp) did the same. I have not seen any court documents that confirm this and it is important that i confirm this. My lawyers are saying nothing like that has happened and if it has they would not be able to tell me, that is would be confidential. Terms yes but yes or no it settled? Really. Would it not make sense for all the Bellwheather cases that were set for trial to have settled, if they are caught in inventory settlement talks, what happened to moving forward with trials. Trials, at least one, would benefit everyone, and make GSK stand up and take notice. Any concrete info that you can provide so I can question my attorneys would be wonderful.

Tina

April 14, 2011 at 1:15 pm

After I have read all the posting I now understand why my husband went through all the pain and suffering he had. We did not know that is was because of this drug. He has sense past away but he filed this suit a few years ago.I just think that if we would have know what this drug did to people he might still be here today.I still am waiting for a settlement so I can pay off some of the debts he le[Show More]After I have read all the posting I now understand why my husband went through all the pain and suffering he had. We did not know that is was because of this drug. He has sense past away but he filed this suit a few years ago.I just think that if we would have know what this drug did to people he might still be here today.I still am waiting for a settlement so I can pay off some of the debts he left me.No one can tell me when this is going to happen or even if I will get enough to pay his bills.Sense all this has happened I will not take any drugs till I have checked on the side affects.It just goes to show you that the drug companys don't care anything about the people who take the drugs.Their bottom line is making money not saving lifes.

kitty

April 14, 2011 at 5:32 am

This is truley a bad drug, Is ther any compensation for the children whos mothers life has been devistated by this drug?

joe

April 13, 2011 at 3:56 pm

Bill. For long time now I have been trying to tell people to be careful. They just won't listen. What Gsk did and as most other businesses do is to make profit. Don't care how business make a profit, just make a profit. Lawyers are the same. Take on as many cases as possible, even if it can't handled the load. If you don't ask questions, nobody is going to volunteer to you answers. All I can say[Show More]Bill. For long time now I have been trying to tell people to be careful. They just won't listen. What Gsk did and as most other businesses do is to make profit. Don't care how business make a profit, just make a profit. Lawyers are the same. Take on as many cases as possible, even if it can't handled the load. If you don't ask questions, nobody is going to volunteer to you answers. All I can say is make the phone calls. If you truly believe what your lawyer say, don't make the call. And Bill, you know what, even if some people call and what they hear is the opposite of what they been told, some will learn and some still won't listen. Alot of false information is said by accident and some is said on purpose. Divide and conquer. That how business works.

Joe

April 13, 2011 at 12:37 pm

Debbie, I'll just give you information First, go back on this posting to where it begins in May 2010. Read all of the postings again. It is the same comments that most posting saying about settlements. Now read these postings. MARY 7/22/10, SANDY 9/18/10, RONNIE 10/25/10 (this will take you to the Mass torts people), PAM 1/17/11, GOLDA 2/12/11. Debbie, it is up to you to think what is going o[Show More]Debbie, I'll just give you information First, go back on this posting to where it begins in May 2010. Read all of the postings again. It is the same comments that most posting saying about settlements. Now read these postings. MARY 7/22/10, SANDY 9/18/10, RONNIE 10/25/10 (this will take you to the Mass torts people), PAM 1/17/11, GOLDA 2/12/11. Debbie, it is up to you to think what is going on if there have been a real "settlements". Now after you finish reading, here are phone number that you can call. 215 597 7704. This number will be to the eastern Penn Court. You will be ask for your case Number. Tell them you don't know, but give them your full name. Ask if anything is going on. Now if your name is not on the Mass tort listing, call your lawyer and ask why this list exist and why you are not on it. Also, here is Judge Rufe's secretary number. 267 299 7490. Ask the secretary what is going on. I know that people have been condemning me and calling me just about every name in the book. I understand the pain, the suffering, the hurt that everybody gone through. All I been telling people to be careful. To think for yourself. Remember, it's your law suit, not the lawyer. This is an open invitation for all people to make the phone call. Pleaseeeee, call.

Bill

April 12, 2011 at 5:00 pm

How can the lawyer decide how much each person gets??? That is what the court is for!!!! what is wrong with you people??? My God, where did some of you find your lawyers?? I hope that most of you hired a reputable LOCAL lawyer

debbie

April 10, 2011 at 3:27 am

I'm beginning think SSM is right.in what he post about the lawyers will disqualify you .

debbie

April 10, 2011 at 3:24 am

My lawyer said he settle all his cases 'and all that was left to do is to see how much everybody is qualify to receive different cases will qualify for more are less he said at this time he couldn't tell me how much I was getting. Hay Joe do you think my lawyer lying to me are holding someback from me there is lots of people lawyerson here told them how much they are getting why cant my lawyer te[Show More]My lawyer said he settle all his cases 'and all that was left to do is to see how much everybody is qualify to receive different cases will qualify for more are less he said at this time he couldn't tell me how much I was getting. Hay Joe do you think my lawyer lying to me are holding someback from me there is lots of people lawyerson here told them how much they are getting why cant my lawyer tell me how much im getting Two heart attack and chf and angina

joe

April 9, 2011 at 4:25 pm

jbr, You are right. It means what it says. "OUT OF COURT". You took the out of court settlement really means you took the "BRIBE". You are letting GSK off the hook and free to continue to let the avandia drug on the market. It must be proven in court of law that avandia and GSK knew what was going on. By excepting "OUT OF COURT SETTLEMENT" you are approving GSK action that damage your heart. And [Show More]jbr, You are right. It means what it says. "OUT OF COURT". You took the out of court settlement really means you took the "BRIBE". You are letting GSK off the hook and free to continue to let the avandia drug on the market. It must be proven in court of law that avandia and GSK knew what was going on. By excepting "OUT OF COURT SETTLEMENT" you are approving GSK action that damage your heart. And even with all this said and done, again, nobody ever came forward saying that they received any money. People from two , three years ago said they settled but have yet to received funds. And if you try to say that "I SIGN A STATEMENT SAYING THAT I WON'T TALK ABOUT IT, GIVE A BREAK". THESE POSTINGS HAVE NO LEGAL BINDING.

jbr

April 8, 2011 at 8:54 pm

because 30 more cases were filed does not mean that out of court settlements were not reached

ssm

April 8, 2011 at 6:24 pm

the lawyers are the one that gonna try and disqualify you so they can keep the extra money they got for your case

YVETTE

April 4, 2011 at 5:09 pm

After two strokes under the medication, an attorney took the case for three months, and after several frustrating status calls to their office, they sent a letter that we do not meet their criteria. Does a patient have to be dead or have $$$$$$$$$$$$$$$$ as their criteria? Needless to say we are moving forward with another attorney that really cares for the patient's welfare.

joe

April 4, 2011 at 5:04 pm

Again, if the case was "settled" I don't understand how on Mar 30 more cases were filed in Eastern Penn Court. The total now is 4,121 cases.

jbr

March 30, 2011 at 9:23 pm

i was told that the case was settled waiting for a third party firm to calculate amounts

joe

March 30, 2011 at 11:55 am

As of Mar 28, 4,108 cases has been filed in the mass tort of the Eastern Penn Court.

sam

March 29, 2011 at 9:12 pm

Are they ever going to end the addition of people to this lawsuit?? It has been 4 years now!! If they don't cut off the addition of people to this MDL, it will never be settled. The way they keep adding people, it will be another 2-3 years before a settlement is offered, if that soon. Why is the Judge dragging her feet on this case?

joe

March 28, 2011 at 8:19 pm

Jack, if it was an 800 number, all they are saying to file as soon as possible. If they say there is a settlement you go the lawyers site on your computer. If you see them proclaiming the settlement and what a great and successful law firm they are. If you don't see that, I think you might know the answer if this was true or not. Do your research and homework. As of mar 25 more cases has been adde[Show More]Jack, if it was an 800 number, all they are saying to file as soon as possible. If they say there is a settlement you go the lawyers site on your computer. If you see them proclaiming the settlement and what a great and successful law firm they are. If you don't see that, I think you might know the answer if this was true or not. Do your research and homework. As of mar 25 more cases has been added to the mass tort filing. 3,984.

Lisa

March 26, 2011 at 10:27 pm

I have read all these stories today, one after another, then another saying to myself, this is murder these people knew this drug was a killer, why was this allowed by our goverment. Someone had to know this was going to take lives, i have no life now i dont know even if they gave me a million, would it really be enough. How do these people get their parents back, or their father or mother, this i[Show More]I have read all these stories today, one after another, then another saying to myself, this is murder these people knew this drug was a killer, why was this allowed by our goverment. Someone had to know this was going to take lives, i have no life now i dont know even if they gave me a million, would it really be enough. How do these people get their parents back, or their father or mother, this is so upsetting to sit here and read and know all they ever had to do was pull this derug, i assure everyone they made more money than they will ever give back, and i paid them 200.00 a month to kill me. GREAT THAT SOUNDS FAIR

Jack

March 26, 2011 at 10:22 pm

I have called the number on T.V about the avandia cases and was told by a law ferm to hurry up and sign the papers, because they were settling with people for 46000. Does any one know if this is true

Lisa

March 26, 2011 at 10:18 pm

I could not believe the Sunday i woke up and fell over on my kitchen table from chest pain, i phoned my son to come and take me to the hospital for at the time i was just diabetic and had a strong heart and was in good health, although i swelled up to 240 lbs from 125, i knew something was wrong , my son took me to the hospital that Sunda in Oct 2007 and was in surgery stat getting 3 stints in my[Show More]I could not believe the Sunday i woke up and fell over on my kitchen table from chest pain, i phoned my son to come and take me to the hospital for at the time i was just diabetic and had a strong heart and was in good health, although i swelled up to 240 lbs from 125, i knew something was wrong , my son took me to the hospital that Sunda in Oct 2007 and was in surgery stat getting 3 stints in my left ventricular the dr. tpold me you were 88% blocked and not even my last stress test i was fine 3 yrs earlier with no damage, well i almost have that massive heart attack, but God saved me to be here so ,me and my handicapped son have no home, car, money only disabilty now. I used to make 85,00 a year. Well that same year one month later still having chest pain, go back in and now im 90% blocked in another artery, well another stint. Then strange tumors start to grow inside my bones and my bones fracturing on their own, i was 40 now im 80, AVANDIA took my life and i pray to God everyday that whoever puts this drug out will pay and i do not mean 1 million dollars , whats my life worth anyway, what proce did GOD put on it.. These peopl must stop now before killing all diabetics

joe

March 26, 2011 at 2:37 pm

Doug, thanks for your posting of Mar 20th. This should get people now to understand what I've been trying to tell them. There have been no settlements. No payments can be made without an understanding that some form of legal process is made to determine the amounts each person gets. This does my heart good to see that you have done some homework and research. You have made my day today and the com[Show More]Doug, thanks for your posting of Mar 20th. This should get people now to understand what I've been trying to tell them. There have been no settlements. No payments can be made without an understanding that some form of legal process is made to determine the amounts each person gets. This does my heart good to see that you have done some homework and research. You have made my day today and the coming days ahead.I am tap dancing with joy.

joe

March 25, 2011 at 5:44 pm

Again, as of Mar 17, no new cases as been file. It's been at 3973 cases since March 17th. Trying to find out if the filing is over.

sam

March 25, 2011 at 3:33 pm

Only around 3,000 filings for Avandia, I wonder if that will hurt the settlement numbers. There were 48,000 filings for Vioxx

joe

March 23, 2011 at 6:36 pm

As of march 17, no cases has been filed.

joe

March 22, 2011 at 4:34 pm

Chris, the holdup is that you have been lie to over and over. The cases are still being filed in the eastern penn court. There has been no settlements on anything. I know it hurts, but hang in there. Please, if you need any information, I'll try to help.

Chris

March 21, 2011 at 4:29 pm

at 34 i suffered a massive heart attack 4 days after giving birth 9 months later chf on my 1st mothers day i had a pacemaker/defib implanted. 1 year later sufferd another massive heart attack in front of my 2 year old son how damaging was that for him to see. I have had to take a major pay cut at my job cut back on hours worked and suffered a major life change i cant ever have any more children my[Show More]at 34 i suffered a massive heart attack 4 days after giving birth 9 months later chf on my 1st mothers day i had a pacemaker/defib implanted. 1 year later sufferd another massive heart attack in front of my 2 year old son how damaging was that for him to see. I have had to take a major pay cut at my job cut back on hours worked and suffered a major life change i cant ever have any more children my quality life has changed forever due to this drug and i sit here with bills overwhelming me. GSK needs to make good on their settlements to all of us I have been told since last August just a few more weeks well a few weeks has turned into a year of waiting. Seriously what is the hold up

Doug

March 20, 2011 at 7:44 am

As we all know, all the claims that settlements for Avandia being awarded are false, except for the first case, the Burford family....Vioxx is a drug that caused the same health problems as Avandia did. The settlements I would hope will be similar, here is how the Vioxx settlement ended.......http://www.officialvioxxsettlement.com/documents/Description%20of%20Settlement.pdf

joe

March 17, 2011 at 12:02 pm

O.K. Now that I have been telling everybody that nobody settled (except the Buford family) and all postings informing you of settlements that are being posted are false statements,(including reports that you read from Bloomberg and Reuters and also "informed sources claimed") I am now challenging anybody who claims that they have settled. All you have to do is let me know the name of the law fir[Show More]O.K. Now that I have been telling everybody that nobody settled (except the Buford family) and all postings informing you of settlements that are being posted are false statements,(including reports that you read from Bloomberg and Reuters and also "informed sources claimed") I am now challenging anybody who claims that they have settled. All you have to do is let me know the name of the law firm you have that settle and I will do the research to find out the story. Who has the BALLS to say I am wrong and proving it.

joe

March 15, 2011 at 8:06 pm

as of march14, there have been 3,964 cases to the mass torts filings so far and still going.

Doug

March 15, 2011 at 4:31 pm

The key here for everyone to remember is...........You do not have to take the settlement that is offered if you do not think it is enough!!! You can turn it down, and make GSK make a better offer. It may take longer, but it will be worth it!!

Lynn

March 15, 2011 at 4:36 am

My husband has diabetes and has had it several years. He was on Avendia a few years ago. In December of 2010, he had a heart attack which required 4 stents in his main artery. On March 5, 2011, he had by pass surgery. They by passed 4 arteries. He's 44 years old. The doctors NEVER even thought his heart was bad. Never had a stress test or any other related problems that would have the doctors che[Show More]My husband has diabetes and has had it several years. He was on Avendia a few years ago. In December of 2010, he had a heart attack which required 4 stents in his main artery. On March 5, 2011, he had by pass surgery. They by passed 4 arteries. He's 44 years old. The doctors NEVER even thought his heart was bad. Never had a stress test or any other related problems that would have the doctors check him for heart problems. The doctors are as much as fault in my husbands case because they should have known. He's type 2 diabetic and there are problems with that alone. I hope something comes of the settlements. We've lost alot. Anyone who has had problems, deserves some sort of compensation.

SAL

March 11, 2011 at 5:10 pm

i SUFFERD HEART ATTACK TRIPLE BYPASS LOST A HOUSE OVER 100THOUSAND DOOLS TO ACONTRACTOR WHO TOOK OF AFTER I GOT ILL.MY LAWYERS SAY THEY HAVE 550 CASES THAT WERE SETTLED FOR 49,000.000. THE IS NOT ENOTH TO GET BACK WHAT I LOST

Josh

March 8, 2011 at 5:07 am

Joe, I misunderstood what you had said...I understand it now...thanks for the explanation. I agree with you too. It's sad, but GSK aren;'t stupid, they know, if they just offer some sort of hush money(to make folks go away), they'll be off the hook, for millions more if it comes to going to court.

joe

March 4, 2011 at 8:36 pm

P>S> josh I never said that the buford family did not received any settlement.

joe

March 4, 2011 at 7:40 pm

Josh, this is the problem that everybody has when reading the postings.. People read what they think was said and not was actual said. Please go back and read what I said. Gsk settle out of court. NO JUDGEMENT WAS MADE IN A COURT OF LAW AGAINST GSK. It was settle out side of the law in which the Buford family agreed to. Therefore Gsk by law, can still claim no damages against them or that avandia[Show More]Josh, this is the problem that everybody has when reading the postings.. People read what they think was said and not was actual said. Please go back and read what I said. Gsk settle out of court. NO JUDGEMENT WAS MADE IN A COURT OF LAW AGAINST GSK. It was settle out side of the law in which the Buford family agreed to. Therefore Gsk by law, can still claim no damages against them or that avandia cause the heart attack. This why Gsk is trying to settle most of lawsuits outside the court. Once a judgement is made in a court of law, then damages will be place on Gsk and avandia. As of right now, "BY LAW", it has not been proven in court that avandia cause the heart attack. I am not disagreeing with what the doctors, medical researches etc etc, who have said that avandia increases the chances of a heart attack. All I am saying, by law, in court Gsk is still free of damages. These are things that you must try to understand what is really going on. If in a court of law that a judgement against gsk and avandia was made, all this would be over by now and you and everybody else would have whatever settle that the court told gsk to pay.

Josh

March 4, 2011 at 6:37 am

Joe, if GKS admitted "no damages" like you claim, then why would their be a need to settle with them before it goes to trial? Doesnt matter if they claim no damages...there had to be a settlement of some sort, or else, they wouldve went to court, and lost their ass(GKS)? You have any sort of proof of them claiming "no damages", nor that the Buford family received no settlement from them?

joe

March 3, 2011 at 12:52 pm

Josh, Debbie: this information is old news (dailyfinance). This so call settlement was never follow thru. Also, the information (northcarolina) is on the Buford family that was settled outside of court. Because it was settle outside of court, you will know what was agreed upon. Reason: no judgement was made in court, therefore GSK admits no damages.

Josh

March 2, 2011 at 11:59 am

PS, there was just a settlement made to a plaintiff, so that GKS could avoid court.......didnt give an amount, but let me see if I can find the info: Here's some that claims that SOME suits could fetch as much as $500, 000 http://www.dailyfinance.com/story/company-news/glaxosmithkline-settles-avandia-lawsuits-fda/19552849/ Here's the one I was talking about, this was from Jan of '11....: http:[Show More]PS, there was just a settlement made to a plaintiff, so that GKS could avoid court.......didnt give an amount, but let me see if I can find the info: Here's some that claims that SOME suits could fetch as much as $500, 000 http://www.dailyfinance.com/story/company-news/glaxosmithkline-settles-avandia-lawsuits-fda/19552849/ Here's the one I was talking about, this was from Jan of '11....: http://www.northcarolinainjurylawyerblog.com/2011/01/glaxosmithkline_settles_danger.html

Josh

March 2, 2011 at 11:51 am

"Debbie", where did you see this info posted? I've checked for hours, and couldnt come up with anything close to that. Also, this is a case by case basis. No one knows for sure what each individual plaintiff will get. I lost my Mother in 08, and she was on the drug for over 5 yrs. I think they vase it on many things, but Im sure there are some folks who will get more, than others, and obviously so[Show More]"Debbie", where did you see this info posted? I've checked for hours, and couldnt come up with anything close to that. Also, this is a case by case basis. No one knows for sure what each individual plaintiff will get. I lost my Mother in 08, and she was on the drug for over 5 yrs. I think they vase it on many things, but Im sure there are some folks who will get more, than others, and obviously some less? They're settling these cases pretty quickly, regardless of why your lawfirm is, so i would imagine, settlements arent too far off for everyone? I filed my claim last Nov. Might not be in line with others who have filed theres, but, I cant imagine this thing will drag out very long? I think people who claim there will be a certain amount awarded to people, they need to talk to their lawyers, as I stated, the cases are being judged/awarded on a case by case basis. Meaning+ you might get more than me, and someone else might get more than you. Lets not be too sure about certain amounts being the definitive for everyone? I would also imagine, some folks, mightve only been on it for a short time? if say it's 6 months, does that warrant them to get say $50 g's, and someone who's been on it for say 4-5 years, and have died, get a little more, or less? Please........to all out there: Keep us informed as to what you received for your settlement? you dont have to give the exact amount, but maybe a ballpark figure, and your info?

Vince

February 25, 2011 at 9:00 pm

In 1998 i was diagnose with angina pectoris @ UCSF medical center at that time I'm very energetic running 6 miles per day with in san mateo bay walk maintaing and watching my diet carefully and was a vegetarian during that period of time my A1c is around 6-7 mg. almost perfect according to the nurses who study and becoming an NP at Stanford. six months later my heart increases rate and my blood su[Show More]In 1998 i was diagnose with angina pectoris @ UCSF medical center at that time I'm very energetic running 6 miles per day with in san mateo bay walk maintaing and watching my diet carefully and was a vegetarian during that period of time my A1c is around 6-7 mg. almost perfect according to the nurses who study and becoming an NP at Stanford. six months later my heart increases rate and my blood sugar went up to 235 i call the nurses who was monitoring my status and my doctor put me into AVANDIA with in the period of six months it changes everything one nigth arround 1:00 am i feel a very sharf pin shot in my left chest I didn't pay attention I touth it was only hair pulling out in my shirt, 30 minutes later here come same pin shot i wook up and took my BP cuff my blood presure was 210 over 180 I wooked up my brother and droved me to the ER the doctor told my brother if i wait for onther 30 minutes i migth have a stroke actually I have a milk stroke. The following day I had a doudble by-pass 3 days later I get off from the hospital while recovery in my house the shortness of breath was the problem . Every single week they took fluid in my lungs with 1600cc of FI. six months later after my by-pass of June 6,2006 recuperating. While thinking of suing my doctor he pass away of unknow death at sleep wondering why he didn't go work that day. My bills was filled-up $165,468.95 because during that time I wasn't qualified for my benefits yet. Lost everything i have save and retirement . Iwas looking for a lawyer who specialized to ligate this kind of cases and I find one in Dallas Texas I send all necessary imformation and papers they needs and knowingly I was not quailified after one year of waiting. But it didn't end up there upon searching and research I find one in the East Cost and finally four years of waiting it materialized. But the question is ,Is this worth waiting? now I'm 55 years old with four grandchildren ages: 4 months,1 yr,2yrs and 9 yrs. I like to take care of them but how could I Until now I m dissability I can't even walk with-in 50 yard due to shortness of breath. I think all medication not only avandia should pay attention and also dealing with doctors.

Carole

February 22, 2011 at 11:28 pm

My husband died while taking Avandia in 2000. Had only been on it for a few months and started to swell up like a balloon and gained weight even after w atching his diet and exercising. Had a massive coronary at age 60.

McKinnon

February 22, 2011 at 10:23 pm

I am concerned that people still taking this drug are playing with fire! Not only do they have to sign wavers now-a-days but may suffer side effects after the barn door is padlocked! With dozens of other products available you'd think their DR's would move them over....... Wait a minute.... you do not suppose their is any financial perks to consider? I guess the next wave will have the Lawyers s[Show More]I am concerned that people still taking this drug are playing with fire! Not only do they have to sign wavers now-a-days but may suffer side effects after the barn door is padlocked! With dozens of other products available you'd think their DR's would move them over....... Wait a minute.... you do not suppose their is any financial perks to consider? I guess the next wave will have the Lawyers suing the DR's for contributing to the ill health of their miss- guided uninformed clients. They are only part of those seeking to reep rewards for their clients..... How about another 3 or 4 hundred thousand Cardiologist lining their pockets along with an already overburded Health Care system! But then again what do I know my life is only been shortened by 20 or so years. Then again the professionals whose job it was to protect me divided my raiment! Godspeed

laurie

February 18, 2011 at 11:25 pm

my kids lost there dad he had a massive heart attack feb 24 ,2007 and we had no income it been hard if idid' frieds we wood be in streets.my daughter has p,s,t and bipoler.she is 12 my son is 14 is a mess he won't listen to me and go school says he do'es care about his grades.4 years long to for kids.weight . thank god for friends.

Kathy

February 16, 2011 at 3:57 am

How do we know checks will go out in June 2011? How much will people that suffered a heart attack will get?

debbie

February 13, 2011 at 8:23 pm

they are not taking it off market you can read all about it on internet settlement are 45.000 to 70.000 the lead plaintiff will get a little more. checks should be mail out in june 2011

sys

February 13, 2011 at 8:17 pm

it wont be 86.000. you will be luckey to get 46.000

Steve

February 13, 2011 at 3:00 am

I started taking Avandia in Jan. 05, and feltt chest pains immediatly.I am 51. My Dr. sai to keep taking it. In june of 07, Iquit taking it after watching CNN, She told me ,NO,..Keep taking it. Even did a EKG, and said my herat was in great shape...Three weeks later,I suffered a major heart attack. I lost my job, my insurance,home, and my car..I was b eing sued by everybody it seems. After being e[Show More]I started taking Avandia in Jan. 05, and feltt chest pains immediatly.I am 51. My Dr. sai to keep taking it. In june of 07, Iquit taking it after watching CNN, She told me ,NO,..Keep taking it. Even did a EKG, and said my herat was in great shape...Three weeks later,I suffered a major heart attack. I lost my job, my insurance,home, and my car..I was b eing sued by everybody it seems. After being evicted , I moved in with my brother, who is also a dissabled heart-attack victim. I lost my pension and live on $600 a month. I was always healthy and worked two jobs. Now I face liver transplant and liver cancer and glaucoma problems.What ever this suit could pay me, would never be enough to bring back the quality of life I had before. Thank's for sharing your stories...

golda

February 12, 2011 at 6:40 pm

Since my last posting, I have been informed that my "Mass Tort" case (not class action) has been settled. Nothing has been disclosed at this point, but whatever the amount, it won't replace the years I've lost suffering with chf. To Ken, thanks for your input, and to those patiently waiting to hear from your lawyers, hang in there. My sympathy to all who have lost loved ones due to this pharma[Show More]Since my last posting, I have been informed that my "Mass Tort" case (not class action) has been settled. Nothing has been disclosed at this point, but whatever the amount, it won't replace the years I've lost suffering with chf. To Ken, thanks for your input, and to those patiently waiting to hear from your lawyers, hang in there. My sympathy to all who have lost loved ones due to this pharmacutical blunder called Avandia. To those who have survived this, thank God you are alive and live life to the fullest you can. Enjoy your children and grandchildren and the years you have left.

R. M.

February 12, 2011 at 3:27 pm

MY HUSBAND TOOK AVANDIA FOR A LONG TIME AND PASSED AWAY IN DEC. 2005.

salgood

February 10, 2011 at 1:13 am

I had CHF twice,almost died both times.I took avandia for three years;deadly drug to use.MY lawyer says ,"be patiant,this settlement will take time,but will be worth it.

victor

February 9, 2011 at 5:46 pm

I was taking avandamet for about 3 years then all of a sudden I couldnt even walk down half a block without grasping my chest on the right side when I went to the hospital they said I had a blockage and needed surgery I had double bypass done in nov 2006. i ahve to say that I am lucky to be alive and thank god I can sue that (f in) company for the damage. I will not settle for the crap that they o[Show More]I was taking avandamet for about 3 years then all of a sudden I couldnt even walk down half a block without grasping my chest on the right side when I went to the hospital they said I had a blockage and needed surgery I had double bypass done in nov 2006. i ahve to say that I am lucky to be alive and thank god I can sue that (f in) company for the damage. I will not settle for the crap that they offer if its not worth it so dont except the offer if your not happy! If they take the medicine off the market that will help your case if you settle before this happens then your out of luck and cant recieve more money for your case , so be warry how you proceed! dont settle if your not happey with the settlement!!!

cristina

February 4, 2011 at 4:04 am

I stronlgy believe that the Avandia settlement should cover the lost of people's life, demaged on family's llife, when parents passed away in a very young age just because they did not know the dangered of this killer on them system. My husbund heart was just fine and his life was going weel when he starded to take avandia and one year later he soffered a heart attack that leaded to 6 bypass and a[Show More]I stronlgy believe that the Avandia settlement should cover the lost of people's life, demaged on family's llife, when parents passed away in a very young age just because they did not know the dangered of this killer on them system. My husbund heart was just fine and his life was going weel when he starded to take avandia and one year later he soffered a heart attack that leaded to 6 bypass and after the open heart sugery he follows with the doctors in a very hight cost on treatment, medications, and until today it has been a lot of money, doctor's office visits,stress etc. our lifes changed a lot with worries every single day since then.What are you talking about? Pennies to pay for 7 years of nigth mare? give me a break. Take responsibilities and make the wrong right on taking this kmedications out. We do not want more viictims. Life is precius and the rest you know.

Daniel

February 2, 2011 at 7:42 pm

I am 65 and a Vietnam Veteran. Worked 30 years for ALCOA. On the 31 st year i had a major stroke. I started taking AVANDIA in April , 2000. In Oct, 2001 i had a Right Cerebrial Infarctiion ( stroke ). I survive and in Aug, 2004 i had to have a double bypass. I survived it to. I was advised by my private doctor to take AVANDIA in 2000 and also by the Veterans Admistration. So on their a[Show More]I am 65 and a Vietnam Veteran. Worked 30 years for ALCOA. On the 31 st year i had a major stroke. I started taking AVANDIA in April , 2000. In Oct, 2001 i had a Right Cerebrial Infarctiion ( stroke ). I survive and in Aug, 2004 i had to have a double bypass. I survived it to. I was advised by my private doctor to take AVANDIA in 2000 and also by the Veterans Admistration. So on their advise i took it from 2000-22008. It ended my working career, and i live with all thes medical problems and medications. I talked to my private doctor in 2006 about the problems with AVANDIA, he finally relented and took me off of it. The VA still prescribed it to me and i kept complaining and they finally took me off of it in 2008. These people had good intentions and i respect them all. But where do i go from here, Life goes on and i will meet many more problems.

Laura

January 31, 2011 at 5:57 pm

My father passed away on September 27, 2003 at age 67. He took Avandia for at least 3 years to control his Type 2 Diabetes and during this time, suffered with Bypass surgery, a pacemaker and failing health but we could not understand why. At his last Doctors appt., 3 weeks before his death, the doctor stated that he thought my dad should be taken off of Avandia but never wrote the order. I underst[Show More]My father passed away on September 27, 2003 at age 67. He took Avandia for at least 3 years to control his Type 2 Diabetes and during this time, suffered with Bypass surgery, a pacemaker and failing health but we could not understand why. At his last Doctors appt., 3 weeks before his death, the doctor stated that he thought my dad should be taken off of Avandia but never wrote the order. I understand Diabetes very well, as I have had Type 1 Diabetes for 43 years, with very little complications thus far. My family understands this disease and its' complications and I feel as though my father's death was untimately due to his use of Avandia. My heart goes out to everyone who has consumed this medication and my hope is that you all get compensated for the loss of your loved ones and/or for the side effects it has caused you.

Linda

January 28, 2011 at 7:02 am

My father was prescribed Avandia in late 2007 or early 2008. He had no problems with his heart, retaining fluid, or shortness of breath. My mom passed away in Nov. 2006 but my dad regrouped quickly as he loved to work. At 78, he was still working full time driving a school bus, after 3 retirements, including 20 years with the Navy. In Aug. of 2008, he had hand surgery and did very well, but when t[Show More]My father was prescribed Avandia in late 2007 or early 2008. He had no problems with his heart, retaining fluid, or shortness of breath. My mom passed away in Nov. 2006 but my dad regrouped quickly as he loved to work. At 78, he was still working full time driving a school bus, after 3 retirements, including 20 years with the Navy. In Aug. of 2008, he had hand surgery and did very well, but when the doctor came out to give his prognosis, he informed dad and myself that he had A Fib! We never had a clue, nor did my dad have any symptoms. His sugar started bouncing around so the Avandia was increased and he tried very hard to eat the right things. After a visit with the family doctor, she said that the AFib was mild and she would just monitor it before adding any medicine to his regular meds. About the first week or so in October, my 46 yr. old sister was close to death and dad was beginning to swell in his legs, hands and face. My sister was taken to hospice to complete her time with us on October 9th. By this time dad had to take an extended leave from work because his swelling was so bad he could barely walk his legs looked liked tree trunks, his hands looked like blown up rubber gloves, and he had bags of water under his eyes and his breathing was labored. He could no longer drive, so my brother had to pick him up and bring him in to see my sister. She passed away that same night. He became very depressed after my sisters death, but also because he couldn't work. Within a week after my sister's death, he was rushed to the hospital, because of the swelling and he was now having severe shortness of breath. Dad spent the whole week of Thanksgiving in the heart center and we were told he was developing congestive heart failure. After treatment there, he lost 12 or so lbs of fluid and felt somewhat better. Between the first week of December and January 12, dad was in & out of the ER, trauma center and hospital to reduce the fluid he was retaining 3 0r 4 times. At this point his lungs were filling up as well. Then the COPD came into play fulltime. He finally consented to go on oxygen at home because he was scared. Around the 13th of January 2009, dad was hospitalized again for fluid retention, congestive heart failure and COPD. During this trip, the doctors talked of taking him off the avandia and going to insulin.He didn't want to because he felt he would never get off of it. Finally after 10 days or so, they told him they needed to put him on insulin because the Avandia wasn't working and could not and would not be increased and he could go into a diabetic coma because his sugar level was fluctuating. So he finally agreed and actually said he felt a little better in that respect. We met with a hospice group on Friday January 30th and made plans to bring him home on Tues. February the 3rd, so he could see his dog that he missed dearly. He was like a new man, his spirits were high, he said his energy level was up a little and he was so excited about coming home. After that long day at the hospital, our emotions were that of joy and hope. We said our goodnights and went home to get some rest for the next day. The next morning, I was wakened by my cell phone vibrating off the night stand. I picked my phone up and had 7 missed calls and messages from the doctors at the hospital saying I needed to come immediately. When dad's breakfast came that morning, the nurse went to switch his oxygen mask from his nightime one to the one he wore so he could eat. During this time, he went into respiratory failure, his heart rate dropped and he had to be intibated. Although he had a living will and was a DNR they had to do it because I wasn't there to tell them no. After being on the vent for 2 hours, the doctors began decreasing the meds that puts you in an induced coma while intibated. When dad woke up, he was very alert, indicated he was baffled by what had happened, was very emotional, yet very adamant about removing the tube immediately. We said our goodbyes and they began to push the drugs back into his body so that they could remove the tube. His hear ratet and blood pressure was already very low, so within 15 minutes, he was gone. Soooo, within 2 yrs and 3 months, I lost my mom, sister and my dad. My dad's death was totally unexpected at the time. It wasn't until I over heard something on the news about Avandia that I began thinking about the turn of events. My doctor, who also was my dads doctor would not discuss the thought with me that the medicine may have caused the beginning to his end. Prior to all of this my dad was only hospitalized 1 time in 1992 with pneumonia, and later had his gall bladder removed laproscopically. I have already consulted an attorney and was told that a settlement had already been reached but haven't heard anymore. I hope the pharmacutical companies will think long and hard and take each case into consideration. Healthcare today is pretty much put into our own hands, we sure don't need medicines floating around that could possibly shorten ones life. Seventy eight yrs old is young for some people today. My dad was a very happy, hard working people person and everyone that knew him agrees that something brought his health down quick. Thanks for allowing me to vent. My heart goes out to all the others that have gone through the same scenario.

kimmi

January 18, 2011 at 8:04 am

my three sisters and i lost my dad on January 1,2009. its was due to taken the type 2 diabeties medication advandia. his death certificate read cause of death atherosclerotic cardiovascular disease. We are in the process of getting this taken care of. After consuming advandia for many of years his heart weaken everyday. I'm in the process of making sure my sisters and i are compensated for our lat[Show More]my three sisters and i lost my dad on January 1,2009. its was due to taken the type 2 diabeties medication advandia. his death certificate read cause of death atherosclerotic cardiovascular disease. We are in the process of getting this taken care of. After consuming advandia for many of years his heart weaken everyday. I'm in the process of making sure my sisters and i are compensated for our late father. I pray and hope they get this medication off the market. All i can do is hope it stops her no one else has to loose a love one.

Pam

January 18, 2011 at 3:21 am

Last July, my attorney was talking like settlements were in the works. I haven't heard anything since. Has anyone been contacted about a real settlement?

allen

January 13, 2011 at 3:20 pm

was diagnosed with type 2 diabetes years ago and put on avandia. this is the first i heard of the problems with this med but now it makes sense as to my problems. i have always been active and very enduring. last year i started having problems with energy and being able to do simple thlings. i went through all kinds of test with a heart doctor and they said there was nothing they could find. they [Show More]was diagnosed with type 2 diabetes years ago and put on avandia. this is the first i heard of the problems with this med but now it makes sense as to my problems. i have always been active and very enduring. last year i started having problems with energy and being able to do simple thlings. i went through all kinds of test with a heart doctor and they said there was nothing they could find. they after complaining again that something was going on they said they could do an angiogram but they could guarantee they would find nothing. when they woke me up on the operating table they couldn't believe what they found. all five arteries had blockage and the main two were almost 90 percent blocked, and i needed surgery right away. (they said the test showed also that i had already had a pretty bad heart attack recently. the next week i had a triple bypass. i am recovering now but have to take blood pressure pills twice a day and they really mess up my sex life and cause swelling in my hands.. i wish they had tested this medicine before they put it on the market as i am losing a lot of my years being able to hunt and fish with my children that we always did. i was hunting elk and deer and climbing mountains before this as it hit very quickly. good luck to all that have had to take this med.

Ken

January 5, 2011 at 3:38 pm

Whoa! Do not believe half of what you see and nothing of what you hear about the Avandia Law Settlements! Look GWK is a huge Piggy bank to all those law firms.......... Expect the settlements to be in the BILLIONS 000,000,000,000................. Where there is smoke there is fire! Expect settlement to be huge! Here in is our legal system stood on its head! People need to understand the differen[Show More]Whoa! Do not believe half of what you see and nothing of what you hear about the Avandia Law Settlements! Look GWK is a huge Piggy bank to all those law firms.......... Expect the settlements to be in the BILLIONS 000,000,000,000................. Where there is smoke there is fire! Expect settlement to be huge! Here in is our legal system stood on its head! People need to understand the difference between MASS TORT and CLASS ACTION LAW SUITS! MASS TORT has it's perameters whereby each case is weighed on the meritws of the damage sustained versus CLASS ACTION which takes a lump sum settled upon DIVIDED EQUALLY BETWEEN ALL THOSE WHO SUFFERED DAMAGES! Now do you think that having a relationship with a good lawyer is woth something! BY THE WAY ALL THOSE WHO WERE OFFERED THE $86k STILL MUST SIGN THEIR APPROVAL OF THE AMOUT! Now tell me what do you think now!

Makeisha

December 31, 2010 at 6:14 pm

I'm waiting to hear from Avandia case that was supposed to be a done deal that was finish and will received money in November,now they want you to get a loan because the money now won't be ready until the frist of the year what I was told. with the 45% the LAWYER is charging and a loan company 2% you should end up with just a little under a pile of cramp for your self! Who win the Laywers and loa[Show More]I'm waiting to hear from Avandia case that was supposed to be a done deal that was finish and will received money in November,now they want you to get a loan because the money now won't be ready until the frist of the year what I was told. with the 45% the LAWYER is charging and a loan company 2% you should end up with just a little under a pile of cramp for your self! Who win the Laywers and loan company. In the process they put me on METFORIM this new drug that going to really help me...after 3 years i find out it have given me kidney damages legs swelling couln't breath the doctor took me off last week. trust me I feel so much better now. wondering how much damages have this medication done to my kidney and heart I think I need to find a way to sue the makers of MEDFORMIN Also if anyone expericesing these problems please posts. thank you we all need to stick together!

john

December 31, 2010 at 2:07 am

has anyone actually gotten a check?? what was the net? did u have stroke, ht. attack,etc.??

nancy

December 29, 2010 at 4:00 am

This drug killed my mother...12/8/2002...eight years ago and I still to this day wonder why the docs continued to give her this drug...they had a clue and i dont care what they say....i was adjusting her meds when the tachycardia started...then the chf.... and she had NEVER had any heart problems what so ever....put her in for stents and then she never came out...i have had a lawsuit going for ove[Show More]This drug killed my mother...12/8/2002...eight years ago and I still to this day wonder why the docs continued to give her this drug...they had a clue and i dont care what they say....i was adjusting her meds when the tachycardia started...then the chf.... and she had NEVER had any heart problems what so ever....put her in for stents and then she never came out...i have had a lawsuit going for over 3 yrs now and was suppose to get a settlement in dec. but now they are telling me that it wont be until april...i dont get it..they were allotted money so where is the money???? not that it will ever bring my mom back but it would be nice to know that someone actually was held responsible for her death...i of course do not have to accept the settlement and can go to court...but that would probably take another 3 freakin yrs...so what does one do??? what would you do???

Golda

December 29, 2010 at 12:31 am

In June 2001, I had blood clots which led to a filter being placed in my body and then after an angiogram it was discovered that I had suffered a heart attack, had one artery blocked and developed congestive heart failure. In Nov. 2006 a defibulator - pace maker - was put in place to help keep me alive. I am in a class action suit which as been settled, and supposedly will be receiving correspon[Show More]In June 2001, I had blood clots which led to a filter being placed in my body and then after an angiogram it was discovered that I had suffered a heart attack, had one artery blocked and developed congestive heart failure. In Nov. 2006 a defibulator - pace maker - was put in place to help keep me alive. I am in a class action suit which as been settled, and supposedly will be receiving correspondence from a third party firm informing me of my status and award. Do I have too much faith in the court system and attorneys?? Am I and others really going to end up with just pennies?

darlene

December 24, 2010 at 5:57 am

Hi my name is darlene and I have diabetes and I have been taking avandia. For the last five years. And everytime I take it make me have these sharp pains in my right side chest.

D.l.

December 18, 2010 at 7:35 pm

I have an ongoing lawsuit against gsk for almost 2 years. i only wish that a settlement would come down to compensate for what suffering i have gone through because of AVANDIA. I have been on avandia from about 2000 until 2008. I was admitted to hospital for congestive heart failure whereas 3 stents were implanted. It was then my cardiologist and my personal doctor removed [Show More]I have an ongoing lawsuit against gsk for almost 2 years. i only wish that a settlement would come down to compensate for what suffering i have gone through because of AVANDIA. I have been on avandia from about 2000 until 2008. I was admitted to hospital for congestive heart failure whereas 3 stents were implanted. It was then my cardiologist and my personal doctor removed AVANDIA. If gsk set aside millions of dollars for claim settlements, where is it? I am a type 2 diabetic and took AVANDIA for that. I was hoping it would help but what it did was almost kill me. I am almost 74 years of age and time is getting shorter. Please, we all need help. My attorneys assure me its in litigation in Philadelphia. Pray the court system does not wait to long, for justified compensation. It would make our lives somewhat a little more easy until our demise. THANKS

kredio

December 16, 2010 at 12:47 am

I am 37 years old and I took avandia for several years. I found out last may that I had chf. I have a severe case of edema too. I take actos now and diovan. I retain fluid so bad I feel like I can't walk sometimes. My legs hurt when I walk upstairs. Avandia has ruined my life I have trouble breathing going up or downstairs, when I do housework, any daily activity. I have a hard time getting out th[Show More]I am 37 years old and I took avandia for several years. I found out last may that I had chf. I have a severe case of edema too. I take actos now and diovan. I retain fluid so bad I feel like I can't walk sometimes. My legs hurt when I walk upstairs. Avandia has ruined my life I have trouble breathing going up or downstairs, when I do housework, any daily activity. I have a hard time getting out the tub. I have so much fluid I a sick of this .where can I find a lawyer in my area I live in lorton virginia.

Realastic

December 14, 2010 at 6:10 pm

If you think you got screwed by the drug company, wait till the lawyers get finished with you. I've been told that IF you get anything, the lawyer keeps it and charges you hundreds of dollars for each phone call when you ask him for your money. Who do you think is paying for all those TV lawyer ads. YOU ARE!!!!

Jeffrey

December 9, 2010 at 5:26 pm

My legal blind brother died 10-19-10. He was taking Avandia. One lawyer said i should sue the Doctor. Cause a warning came out in 2008. My brother couldn't even see. It gave him congestur heart failure. He was fine before he start talking that medicine. At the hospital they had him on a breathing machine and was in a coma. They act like people are so stupid. Any way,he died in Murfreesboro,Tn.

deloris

December 3, 2010 at 9:18 pm

i was on avandia 2003 i suffered a heart attack months after taking avandia,i have not had a good day since i was tromitized i almost had a nervous break down,in and out of the hospital for weeks,couldn't sleep, i had to have 3or4 ced to ath aorta replacement, stents,and i followed drs. orders to a tee i told my doctor every time i took my medicine thank my heart quiver and fluttered,she said that[Show More]i was on avandia 2003 i suffered a heart attack months after taking avandia,i have not had a good day since i was tromitized i almost had a nervous break down,in and out of the hospital for weeks,couldn't sleep, i had to have 3or4 ced to ath aorta replacement, stents,and i followed drs. orders to a tee i told my doctor every time i took my medicine thank my heart quiver and fluttered,she said that the advandia shouldn't cause that kind of reaction,but guess what within days i had 2 heart back to back,i always was very active never could sit around,i loved to work in the yard, now it takes me all day just to do my house work,oh by the way my health insurance was dropped and know one will insure me now,i'm at god mercy .i pray ever day to get well.your prayers would be appreciated deeply.

Sean S

December 2, 2010 at 5:10 pm

My dad was on this drug and one day after coming home from school I saw him doing something weird, his body was all twisting and turning and his mouth was crooked. I didn't know what was going on so I called my mom, after that I called my cousin from upstairs and I know I should of done this sooner but we then call 911. They said he had a mini ceasure and the next day in the hospital he obtain a[Show More]My dad was on this drug and one day after coming home from school I saw him doing something weird, his body was all twisting and turning and his mouth was crooked. I didn't know what was going on so I called my mom, after that I called my cousin from upstairs and I know I should of done this sooner but we then call 911. They said he had a mini ceasure and the next day in the hospital he obtain another one and died for 7 seconds. Soon after he started losing his eye sight and he lost his job, he also has major heart problems and even worst diabetes.

Theresa

December 1, 2010 at 5:41 pm

In a class action that you enter into is a win win situation for the lawyer in your name. The lawyer stick your name out there to win the case they get the money at 45% not 20 45% than they hold your money up charge you for getting it for you and they the one who get rich off the case that's the same as getting your social security you don'tneed a lawyer to get your own money you need to go to [Show More]In a class action that you enter into is a win win situation for the lawyer in your name. The lawyer stick your name out there to win the case they get the money at 45% not 20 45% than they hold your money up charge you for getting it for you and they the one who get rich off the case that's the same as getting your social security you don'tneed a lawyer to get your own money you need to go to your State repersitative that's why you put them in office and now maybe that's what we need to do to get the money for advanda, if the case is settle why do we now have to wait or get a loan for our money????t

annie

November 30, 2010 at 9:16 pm

my mother suffer numerous stroke from taking avandia medication which the last stroke left her unable to walk ,bath,or do any thing for herself she wear adult pamper her speach are hard to understand i did all i can to help my mother at home but it got to hard so i had to put her in a nursing home my heart and prayers goes out to all of you and i feel your pain the lawyer percentages are too high

theresa

November 28, 2010 at 10:01 pm

For my understanding this matter have been settled and I think the lawyer is now holding your money to get you to sign for a loan once you sign the loan and when you get your money in January or Febuary now you got to pay back the loan which will cost you an arm and leg I think it's the same people holding your money and now wants you to get a loan

EDDIE

November 21, 2010 at 10:31 pm

I WAS GIVEN AVANDIA IN 2004, BY MY DOCTOR FOR BEING A DIABETIC, SINCE THEN I TRIED TO KEEP MY SUGAR UNDER CONTROL BUT ON JANURARY 01-2007. I HAD A MASSIVE STROKE. WAS LAYING ON MY BACK FOR TWO MONTHS IN HOSPITAL WAS DISCHARED ON 03-02-2007.I'M A HOME INSPECTOR /PLUMBER SINCE MY STROKE I CAN'T WORK & NOW I HAVE OTHER COMPLICATIONS ALL DUE TO MY STROKE,THE LEFT SIDE OF MY BODY IS TOTALLY PARALI[Show More]I WAS GIVEN AVANDIA IN 2004, BY MY DOCTOR FOR BEING A DIABETIC, SINCE THEN I TRIED TO KEEP MY SUGAR UNDER CONTROL BUT ON JANURARY 01-2007. I HAD A MASSIVE STROKE. WAS LAYING ON MY BACK FOR TWO MONTHS IN HOSPITAL WAS DISCHARED ON 03-02-2007.I'M A HOME INSPECTOR /PLUMBER SINCE MY STROKE I CAN'T WORK & NOW I HAVE OTHER COMPLICATIONS ALL DUE TO MY STROKE,THE LEFT SIDE OF MY BODY IS TOTALLY PARALIZED CONSIDER OUR HURT, OUR SUFFERINGS & OUR LOST

Laura

November 19, 2010 at 5:49 am

My husband was given the "Miracle" drug in 2000 and in 2002/3 had 9 laser surgeries on his eyes for broken blood vessels. He was on 4 MG. tHen he was swelling, in his legs and had developed a coff from it also. In 2007 he was hospilized with "irregular heartbeat" and one chamber in his heart that wasn't pumping th blood out and over it. He was put on all sorts of heart medicine, warfarin and metfo[Show More]My husband was given the "Miracle" drug in 2000 and in 2002/3 had 9 laser surgeries on his eyes for broken blood vessels. He was on 4 MG. tHen he was swelling, in his legs and had developed a coff from it also. In 2007 he was hospilized with "irregular heartbeat" and one chamber in his heart that wasn't pumping th blood out and over it. He was put on all sorts of heart medicine, warfarin and metformin, he is type 2 diabetes. After being released from the hospital, I heard on CNN news the problem of Advandia and stopped the medication imedialty. His writs was swollen and he was having a hard time jsut breathing when walking. He was on Advandia for almost 5 years, we spent over $8,000 dollars alone on this one "wonder drug". Even his doctor, who ws on it, did not know of the "risks" or told us anything! I had to hear it on the news! An attorny's office in LA contacted us and we wnt with them for a possible settlement. We are waitng now for our share. This is so unfair to him, we trusted the doctors, medicaine and all! His heart doctor wanted to put a pacemaker in, but he deniedit, and we went on a strict heath regine. It has worked as he sees his heart doctor now every 3 months. He is 77 years old and we are waiting for our settlement now so we can take a vacation and finish remodoling our home. This drug should have been pulled off the market and everyone re-imbursed for it.

jennifer

November 16, 2010 at 7:38 pm

My husband was on avandia from 2006-2007 and passed away last 2009 from a heartattack associated from this drud ... soo sad that we all have to suffer over money makers in the drug industry.. he was 40 and we were hs sweethearts together for 22 ys , it was horrible to get he call at 2 am ,sory mam but ur husband is w the cororer!

Michael

November 15, 2010 at 1:08 am

I am 65 years old. I took Avandia for about two years in 2005-2007 and in November 2009 was found to have a suspected blocked left anterior descending artery during a stress echocardiogram. After an angioplasty, the blockage was confirmed and two Promus stents were emplaced in the LAD. Now I am on Plavix every day. Even with insurance, this was an expensive treatment and if Avandia played a role[Show More]I am 65 years old. I took Avandia for about two years in 2005-2007 and in November 2009 was found to have a suspected blocked left anterior descending artery during a stress echocardiogram. After an angioplasty, the blockage was confirmed and two Promus stents were emplaced in the LAD. Now I am on Plavix every day. Even with insurance, this was an expensive treatment and if Avandia played a role in causing the blockage, I'd appreciate a little reimbursement.

Peter

November 1, 2010 at 10:30 pm

In took Avandia from 2000 to 2007 i took a stoke ????? $86.000 unreal ??? I was 52 years old ......... its an shame!!

My Left Foot

November 1, 2010 at 7:55 pm

My relative had a STROKE on this CRAP DRUG. What is wrong with the FDA--they've been in bed with BIG PHARMA for the last ten years. DISGRACEFL

Brad

October 31, 2010 at 4:13 am

I fill for all of you I also have had chf and poor circulation in my legs I have had 3 stents in my left leg and 4 surgerys and stents in my right leg they only last about 6 months The Dr. tells me my body just does not react well to the treatments. no butt the drugs about killed me. I also have had 3 operations on the stents in my heart and a defibulator in my chest. November of 2009 they sent me[Show More]I fill for all of you I also have had chf and poor circulation in my legs I have had 3 stents in my left leg and 4 surgerys and stents in my right leg they only last about 6 months The Dr. tells me my body just does not react well to the treatments. no butt the drugs about killed me. I also have had 3 operations on the stents in my heart and a defibulator in my chest. November of 2009 they sent me to see about a heart trans plant so know i am living on about 1/3 of my heart. If that isn't enough If my case even makes it to get a settlement The attornys want 40% off the top and then pay the taxes what do you have left I'll tell you have left shit in one hand and wonder in the other . the damm lawyers are making more on this then the people that have suffered and don't much life of any quality to live. it's like the attorneys all found this fishing hole with a shit load of fish in it and were are paying for them to take it home and injow the fish fry. well as my grand father would say American business

James

October 27, 2010 at 6:12 pm

I forgot to mention that due to my health problems from Avandia I cannot work any job anymore.I cannot even do my dream job Driving a Big Semi Truck over the road or locally.I'm even in the beginning stages of Kidney failure They are at 75% functional.

James

October 27, 2010 at 6:07 pm

I took Avandia and have some serious Heart and other health issues including a Cardiac Stent put in my Coronary Artery which may be a result of taking Avandia and I also now have circulation problems in my legs in which I now have to wear support Pantyhose and I'm a 48 year old man.I was healthy until I took Avandia.

Kim

October 26, 2010 at 6:36 pm

I AM SO SORRY FOR ALL THESE SINFUL RESULTS-- & WHEN PEOPLE GO TO THE ER & DON'T EVEN GET HELP. THANK GOD WE WENT FOR HELP WITH A NATROPATHIC PHYSICIAN. ALTHOUGHM IT TOOK TIME, HE RID ME OF THE CONGESTIVE HEART FAILURE, RATHER THEN SEND ME HOME TO DIE !!!

jackie

October 26, 2010 at 2:33 am

when will start getting our money, if the case has been settled?

ronnie

October 25, 2010 at 1:45 pm

see the trials here http://dockets.justia.com/search?court=paedce&judge=RUFE&noscat=3

greg

October 23, 2010 at 3:34 am

WELLL SINCE THEY IDIOTS GOT ON TV IN WASHINGTON, AND SAID THEY KNEW THEY WERE GOIG TO KILL INNOCENT PEOPLE, LIKE THEY DID MY MOTHER, MY LAWYER HITS ME WITH CRAP ,LIKE THAT, WE GO TO TRAIL, AND THEY ONLY GET OE SHOT, THIS COMPANY SUCKS , BUT THEY ARE LAUGHING ALL THE WAY TO THE BANK, THE DRUG SOLD 3 BIL A YEAR , FROM 1998 TO 2007 WHEN IT GOT BLACK LABEL, AND THEN YOUR FAMILY HOOD LOBYIST TOOK THEIR[Show More]WELLL SINCE THEY IDIOTS GOT ON TV IN WASHINGTON, AND SAID THEY KNEW THEY WERE GOIG TO KILL INNOCENT PEOPLE, LIKE THEY DID MY MOTHER, MY LAWYER HITS ME WITH CRAP ,LIKE THAT, WE GO TO TRAIL, AND THEY ONLY GET OE SHOT, THIS COMPANY SUCKS , BUT THEY ARE LAUGHING ALL THE WAY TO THE BANK, THE DRUG SOLD 3 BIL A YEAR , FROM 1998 TO 2007 WHEN IT GOT BLACK LABEL, AND THEN YOUR FAMILY HOOD LOBYIST TOOK THEIR FAVORITE SENATOR A SUITCASE AND IT IS HAS STILL NEVER BEEN TAKEN OFF THE MARKET AND SOME STILL BUY AND DONT KNOW, ITS EATING HOLE IN THEIR HEART,,,,FDA WANTS YOU DIE YOUNG SO THE DONT HAQVE TO GIVE YOU SS,,,,THATS WHY THEY ALLOW THE COMPANIES TO PUT CRAP IN YOUR FOOD, TO KILL YOU,,, WHY DO YOU THING THE WIFES AND THE PRESIDENTS LIVE SO LONG,,,,THEY KNOW DONT EAT WHAT THE FDA LETS YOU,,,,THEY DONT,,,,,,,,,,NEED TO CHANGE ANYTHING ,, GO GET A SUITCASE AND FILL IT WITH MONEY,,,,ALL GOV IS FOR SALE, REST IN PEACE MOM

Linda

October 23, 2010 at 3:00 am

I filed my lawsuit in 2006. All my paperwork has been sent to my lawyer. What is th hold up. Can anyone out there tell me if they have settled thir claim and received a firm amount. Just a letter telling me something beside they are crossing all the ts and dotting all the is. That a lot of crap!

Lori

October 21, 2010 at 3:24 am

This goes to "Wondering"....in answer to your question.....NO....I received my first letter from the atnys just the other day regarding my Moms case stating just that...BUT they should be held responsible. When I first heard about it two years ago, I mentioned it to my Mom's doctor. He assured me there was nothing to worry about. Failing to state (hide) the side effects sounds to me like (should I[Show More]This goes to "Wondering"....in answer to your question.....NO....I received my first letter from the atnys just the other day regarding my Moms case stating just that...BUT they should be held responsible. When I first heard about it two years ago, I mentioned it to my Mom's doctor. He assured me there was nothing to worry about. Failing to state (hide) the side effects sounds to me like (should I say it?) murder. I could go deeper with this but I'll keep it light. I don't believe anyone in their right mind would take a drug knowing it could cause heart attacks, or strokes...etc. My Mom had been taking Avandia for over 10 years. 1st stroke she was hospitalized in '03 series of mini strokes and 2nd confinement more serious in '07 causing blindness on the left side of both eyes, dementia and alzeimers adds to her frailing condition. She can still walk, stagger that is. I stayed with her a few years until she had no choice but to take up residency at the local nursing home in '09. On a good note, this weekend we will be celibrating her 88th birthday 10/25 (I know, I'm blessed she's still with me).

Gary

October 14, 2010 at 2:40 am

Diagnosed with diaetes in 2003 started taking glyburide but was to strong a medicene so Dr. put me on avandamet this worked good for about 2+ yrs then suffered my 1st heart attack on new years eve DEc 2005. Placed a stent and went back to work after 6 months off worked about 6 months and had 2nd heart attack, DRs. placed a2nd stent.Tried for a couple of months to work but constant chest pain and i[Show More]Diagnosed with diaetes in 2003 started taking glyburide but was to strong a medicene so Dr. put me on avandamet this worked good for about 2+ yrs then suffered my 1st heart attack on new years eve DEc 2005. Placed a stent and went back to work after 6 months off worked about 6 months and had 2nd heart attack, DRs. placed a2nd stent.Tried for a couple of months to work but constant chest pain and ischemia in feet put me on medicaide but lost my ins. at work. The Drs. over the next year or so did 5 heart oblations, ended up on ss disability. During this time also suffered another heart attack. Then 1 of my stents collasped and caused another heart attack also during this period of time of one the drugs I was taking contained double the medication in each pill was on this med only a few days before blood presure dropped to like 44 over 28 ER DR. was getting ready to put in Emegency Pacemaker then asked me if I was taking a particular Drug I said yes and he said I had Drug toxcity and gave me something to counter act this Drug. About 2 weeks later I got a letter from Wal-Mart saying their was a problem with this Drug and to send Pills and containers back to Pharmacuetical Co. Bs sent the pills to my lawyer and kept 1 more full prescription at home just incase 1 st pills became lost??? I stopped taking avandia and have not had to many problems only been in hospital a couple of times in last 2 years I have heard that they had settled some suits but cannot find anything on internet saying so. But if they are settling for that amount I would have to be crazy I don't think 86,000 would even pay for 1 surgery let alone the 9 times ihave been under the knife. I would guess that between my ins. medicaide medicare my bills are aproaching 1 mill. I will be 60 in 2 months and haven't work in 3 years, I take 14-17 medications per day and live on 1100.00 a month. Avandia has cost me my health, my life my security and a 40-50,000 a year job. I live with pain everyday so i hope the makers and sellers of this product rot in Hell!!!

frances

October 12, 2010 at 4:32 pm

i had a heart attack in 2006, i took avandia since 2004. i had no high chlor,triclisrol, no blockage,and the doctors did not know what cause mt attack, my heart stopped beating 3 times before the could get me to the hospital, had to put in a temp, pacemaker to get me to big hopital, was on a resportor four days. all they knew to tell my family was that it was a broken heart . i was so very weak [Show More]i had a heart attack in 2006, i took avandia since 2004. i had no high chlor,triclisrol, no blockage,and the doctors did not know what cause mt attack, my heart stopped beating 3 times before the could get me to the hospital, had to put in a temp, pacemaker to get me to big hopital, was on a resportor four days. all they knew to tell my family was that it was a broken heart . i was so very weak . gain a lot of fluid ,high blood pressure,iam not a big eater ;after the heart attck the doctor toid me to stop taking avandia,

josephine

October 10, 2010 at 2:14 am

hi my name is josie in 2006 i found out i had breast cancer and had a full mastectomy had to have cymo a drug in the cymo caused diabetes type2 they put me on avandia . after that had to have surgery will on avandia and went into cardiac arrest found out i had cardiomyopathy ,chf, iam now taking coreg for the rest of my life because if i dont my heart will revers it self and i can have a heart att[Show More]hi my name is josie in 2006 i found out i had breast cancer and had a full mastectomy had to have cymo a drug in the cymo caused diabetes type2 they put me on avandia . after that had to have surgery will on avandia and went into cardiac arrest found out i had cardiomyopathy ,chf, iam now taking coreg for the rest of my life because if i dont my heart will revers it self and i can have a heart attack. do u think i have a case we lost everything i have nerve damage to hands and feet...so i can't work anymore......pleaSE HELP

ash

October 7, 2010 at 6:39 am

My father passed away in 2001. I think Avandia had a lot to do with his death. I contacted one law firm who sent me a contract which basically stated " you may not get anything.. and we have the right to bill you..." I want Avandia makers punished. 86K per death does not send that message.

Hector

October 5, 2010 at 8:43 pm

Ive had 4 strokes and 1 hartattack cause of the so called avandia .i had my first stoke when i had just got married i lost my house my cars my boat i lost most of all my wife my partner i sufferd so much and endurde a hole lot my first sroke i couldnt walk my voice was impaird my left arm i had the shakes my memory was gone it took a lot of therapy and doctor to get me back and then another strok[Show More]Ive had 4 strokes and 1 hartattack cause of the so called avandia .i had my first stoke when i had just got married i lost my house my cars my boat i lost most of all my wife my partner i sufferd so much and endurde a hole lot my first sroke i couldnt walk my voice was impaird my left arm i had the shakes my memory was gone it took a lot of therapy and doctor to get me back and then another stroke i felt like dieing but didnt .my third and fourth stoke it wasent easy then a hart attack you tell mehow would you feel they did two catherisation ive been in the hospital more times than i want to remember its sad when you dont have any body to hold your hand atell you every thing will be okay in sad depressed and hart broken beacause something that i thought would be good for me WASNT

Carrie

October 5, 2010 at 3:33 am

How are they deciding who was actually affected or who had heart problems because of diet and weight or other health problems. What kind of evaluations are there that need to be done? My husband has been on Avandia since the beginning and just had 5 bypasses and we were told that he'd had several silent heart attacks before we found out about the heart problems. He's 44, been diabetic 20+ yea[Show More]How are they deciding who was actually affected or who had heart problems because of diet and weight or other health problems. What kind of evaluations are there that need to be done? My husband has been on Avandia since the beginning and just had 5 bypasses and we were told that he'd had several silent heart attacks before we found out about the heart problems. He's 44, been diabetic 20+ years.

Sheila

October 2, 2010 at 1:18 pm

I have been on Avandia for about 9 years. I have become obese despite constant dieting. I have most of the symptoms discussed on Panorama.ledled The almost instantaneous fat leg which happened between the morning and evening with all the same discomfort of overheating and peculiar feelings in it. I was worried it could be a blood clot. Rang night doctor who said sleep with it on a pillow. I de[Show More]I have been on Avandia for about 9 years. I have become obese despite constant dieting. I have most of the symptoms discussed on Panorama.ledled The almost instantaneous fat leg which happened between the morning and evening with all the same discomfort of overheating and peculiar feelings in it. I was worried it could be a blood clot. Rang night doctor who said sleep with it on a pillow. I decided I would either live or die and went to sleep. I have now become disab

Gene

October 1, 2010 at 5:11 am

I started taking avandia in late 2002 when I discovered I have mild diabetes. In 2003 had a heart attack and had to have 5 bypasses. In 2004 had another heart attack and they performed a heart catherization and told me two of the bypasses had disappeared and two were partially blocked but what kept me alive was the maiin artery was still open. The;y told my family, not me.,, that I had about 2 ye[Show More]I started taking avandia in late 2002 when I discovered I have mild diabetes. In 2003 had a heart attack and had to have 5 bypasses. In 2004 had another heart attack and they performed a heart catherization and told me two of the bypasses had disappeared and two were partially blocked but what kept me alive was the maiin artery was still open. The;y told my family, not me.,, that I had about 2 years to live. I they had to have my gall bladder taken out and had a blook clot in my foot which caused me to almost lose one of my toes. Did angioplasty on my left leg. In 2006 I had another heart attack and the; ;put in a stent. In june of 2010 I quiit taking avandia on my own. Since then Im better. Take med for several things including angina but it not near as bad now as it was while I was on the avandia. I still take metformin and it keeps my diabetes pretty much under control but I not taking anymore avandia or anything like it..Rather be on insulin. I think someone has gotten paid off to leave this crap on the market. 'God help us all because that looks like the only other alternative.

ben

September 30, 2010 at 4:28 am

starting taking advania in 2007 stared having heart problem in 2008 told my dr. he ask me about other meds i told him he added advania to the list since then thank god i am still alive but i have had heart -by and 3 strokes

Al

September 29, 2010 at 8:43 pm

Started on Avandia in 1999. September 5, 2003, suffered severe congestive heart failure; had to be revived at the hospital. I remember thinking I was going to die. Spent two weeks in the hospital where a device was implanted in my chest. Still suffer from high fluid levels, have to watch my weight daily. The idea that this drug hasn't been completely banned from the market baffles me. Other than h[Show More]Started on Avandia in 1999. September 5, 2003, suffered severe congestive heart failure; had to be revived at the hospital. I remember thinking I was going to die. Spent two weeks in the hospital where a device was implanted in my chest. Still suffer from high fluid levels, have to watch my weight daily. The idea that this drug hasn't been completely banned from the market baffles me. Other than having diabetes I was a healthy person prior to taking Avandia. Every day when I look at my chest I realize I was one of the lucky ones.

james

September 25, 2010 at 8:09 pm

my husband was a merchant seaman for 6 yrs. who was on Advandia.he started complaining about chest pains.so we took him to the hospital and they told us that he had a heart attack and they found blood cots in his lungs one was over his main artery. this is a 55 year old man that now acts older than what he is. no job no one wants to hire him because of illness. he has7 years to go before retiremen[Show More]my husband was a merchant seaman for 6 yrs. who was on Advandia.he started complaining about chest pains.so we took him to the hospital and they told us that he had a heart attack and they found blood cots in his lungs one was over his main artery. this is a 55 year old man that now acts older than what he is. no job no one wants to hire him because of illness. he has7 years to go before retirement and unemployment is not going to do it.if paid 85,000.00 how long will that keep things going.i am the wife who is drawing disability.

Barbara

September 24, 2010 at 3:24 pm

I am a widow of three years. My husband was on avandia for diabetes. He suffered a heart attacked and went on to have a heart transplant. He never really got better and they continued giving him avandia. He had a very bad stroke 1 month before he passed away. What do I need to do to tell his whole story and history?

Linda

September 21, 2010 at 4:09 am

My father was taking avandia and he died in 2008 while taking avandia. He suffered from several strokes and seizures. We miss him a lot.

Sandy

September 18, 2010 at 5:20 pm

It has been three + years and at first my attorneys were very good at sending out updates to their 2,000 clients. However, after sending out a very positive letter eight weeks ago that it has been settled for their clients, it seems it has to be reviewed by a third party group. I would appreciate any comments from someone going through this type of situation. My life was not so effected as those i[Show More]It has been three + years and at first my attorneys were very good at sending out updates to their 2,000 clients. However, after sending out a very positive letter eight weeks ago that it has been settled for their clients, it seems it has to be reviewed by a third party group. I would appreciate any comments from someone going through this type of situation. My life was not so effected as those in previous comments, but loss of a year and a future of worrying about a stent is enough. Thanks

mary

September 12, 2010 at 9:02 pm

i to have been waitting for about 4 yr if 60mill all there alotting people and 700 p;eople are waitting i was sosposed to go to coutr in june but my lawyer said the curt did not pick my case moe im waitting to see if im going in ocf if not it looke like ill not get anything ther wont br enough money to go around what about the other people that filled after the 700 it lookes like were just choppe[Show More]i to have been waitting for about 4 yr if 60mill all there alotting people and 700 p;eople are waitting i was sosposed to go to coutr in june but my lawyer said the curt did not pick my case moe im waitting to see if im going in ocf if not it looke like ill not get anything ther wont br enough money to go around what about the other people that filled after the 700 it lookes like were just chopped liver nothing

Peter

September 9, 2010 at 4:59 am

I was given Avandament for appx 10 months in 2004, in March of 2006 I had to go to the ER because I couldn't breath...found out that I had 60% pneumonia in both lungs due to CHF. After numerous test the doctor told me I only had 35% pumping ability in my left side of my heart...normal is appx 60%....from the time I stopped taking Avandament till I became sick I didn't have to take ANY medicine...a[Show More]I was given Avandament for appx 10 months in 2004, in March of 2006 I had to go to the ER because I couldn't breath...found out that I had 60% pneumonia in both lungs due to CHF. After numerous test the doctor told me I only had 35% pumping ability in my left side of my heart...normal is appx 60%....from the time I stopped taking Avandament till I became sick I didn't have to take ANY medicine...and at age 55 this was the first time I had ever been sick like this or in a hospital. Now I have to take several heart medicines, water pill and other medicines for the rest of what life I have left. What really burns me is that the maker of this poison knew years before I took Avandament that it was not only hurting people but killing many also and STILL sold it....now just how much is a life worth....to me every penny GSK has and more.

Bob

September 8, 2010 at 8:07 pm

I started taking avandia around 1995 or97 when my DR. tol me that I had Debietes. When I quit taking the killer so far I've had 3 heart attacks and 6 stentes put in and I feel that its just going to get worse and the better part will never come around. But thanks to my Lord and savior being part of my life I know i'm in good hands. And my thoughts and prayers go out to all of you. I used to dwell [Show More]I started taking avandia around 1995 or97 when my DR. tol me that I had Debietes. When I quit taking the killer so far I've had 3 heart attacks and 6 stentes put in and I feel that its just going to get worse and the better part will never come around. But thanks to my Lord and savior being part of my life I know i'm in good hands. And my thoughts and prayers go out to all of you. I used to dwell about my condition but no more. My life is to short for that.

senaida

September 8, 2010 at 3:15 am

my mother was a very active she would play volleyball basketball any sport you could think of in 2003 she suffered a major stoke which left her paralized her whole right side she cant speak or hear or see now she suffers from siezgers what hurts the most is i will never know if she is in pain if shes hungry all she does is stare at the tv she was taking avandia metimorfin and avandament after what[Show More]my mother was a very active she would play volleyball basketball any sport you could think of in 2003 she suffered a major stoke which left her paralized her whole right side she cant speak or hear or see now she suffers from siezgers what hurts the most is i will never know if she is in pain if shes hungry all she does is stare at the tv she was taking avandia metimorfin and avandament after what happen to my mom then the drs took it away quick but all in all my mother will never be the same maybe those are the tears she cries every day and all i can do is confort her

liz

August 31, 2010 at 8:08 pm

Was on Avandia from 2000 to 2005. Had MI 2001, hospital now has no records available. Lawyer states we have to prove it all again. Then pay independent "judge" to determine settlement. "They" have had the medical records sent 4 years ago. I feel like the FDA,Avandia, now the lawyers have all profited from our losses. I am on medication for blood thinner ($50 every three days), water pills for swel[Show More]Was on Avandia from 2000 to 2005. Had MI 2001, hospital now has no records available. Lawyer states we have to prove it all again. Then pay independent "judge" to determine settlement. "They" have had the medical records sent 4 years ago. I feel like the FDA,Avandia, now the lawyers have all profited from our losses. I am on medication for blood thinner ($50 every three days), water pills for swelling,no job anymore, heart medications daily. Cholesterol has always been fine, go figure.

Ernest

August 30, 2010 at 4:19 am

How do you put a price on the death of a mother who died due to the side effects of this drug? Her doctor took her off of the drug because it caused her kidneys to fail. She spent three years on dialysis. She had two strokes which were also contributed to the drug. She lost most of her mental abilities. The family had to watch her slowly die. The drug companies are the most profitable industry in [Show More]How do you put a price on the death of a mother who died due to the side effects of this drug? Her doctor took her off of the drug because it caused her kidneys to fail. She spent three years on dialysis. She had two strokes which were also contributed to the drug. She lost most of her mental abilities. The family had to watch her slowly die. The drug companies are the most profitable industry in the world. As usual those with the gold rule, and through out crumbs to us who are effected by their misuse of their earnings.

Josie

August 28, 2010 at 8:34 pm

I'm unsure of even what to do. July 16th, my husband and I went up to see my dad at noon, just to say, 'hi', he was fine. Home, joking around. 2 hours later, my mom is calling me telling me that I need to get to the hospital. My dad had a heart attack and died on his way to get my mom from work. He was only 53. He had taken Avandia for a while. He developed high blood pressure while taking it. 2 y[Show More]I'm unsure of even what to do. July 16th, my husband and I went up to see my dad at noon, just to say, 'hi', he was fine. Home, joking around. 2 hours later, my mom is calling me telling me that I need to get to the hospital. My dad had a heart attack and died on his way to get my mom from work. He was only 53. He had taken Avandia for a while. He developed high blood pressure while taking it. 2 years later...well, he passed away from the heart attack. I just turned 30 and I have to go the rest of my life without a father. Breaking the news to my 7 year old daughter and seeing how heart broken she was, it killed me. I've been angry ever since. Everyone around me is able to cry...me, not so much, I'm just mad at the moment. I'm unsure if I have a potential lawsuit or not against this drug!

Mike D

August 27, 2010 at 7:38 pm

My father is still currently on Avandia as well as multiple other medications just to counter act its side effects. He was prescribed the drug in 1999 and has had so many heart attacks it would be impossible to enumerate them here. The worst of which that I was present for. My father had a heart monitor implanted in his chest, he went into what is called Tachy-brady where the heart beats extremely[Show More]My father is still currently on Avandia as well as multiple other medications just to counter act its side effects. He was prescribed the drug in 1999 and has had so many heart attacks it would be impossible to enumerate them here. The worst of which that I was present for. My father had a heart monitor implanted in his chest, he went into what is called Tachy-brady where the heart beats extremely fast then almost stops beating. He died in my arms in parking lot. luckily we had called an ambulance due to his extreme chest pains and dizzyness. The were able to revive him on the way to hospital, but he has had multiple instances of cardiac arrest since then and his physician still has him on this terrible drug. I refuse to believe all they are willing to offer is such a pittance as $86,000 to the people they knowingly put into harms way.

robert

August 20, 2010 at 1:40 pm

this whole thing is a joke. looks more and more like the only ones who will benefit from these lawsuits will be gsk and the attorneys.you get sick and almost die and who gets paid. think about it.money cannot restore my heart. and do not bother with these online lawyers CROOKS

Betty

August 20, 2010 at 2:08 am

I took the Drug Avandia and had a heart attack don't need no attorney i already have one been waiting for (4) four years for a settlement.

david

August 19, 2010 at 9:59 pm

istarted taking avandi in 2001 two years later i had a blood clot onmy leg and my under arms were clottin very painful clots 2005 i had my first stroke inapril mysecond one in may may 12 may may 15 i had a heart attack now iwalk with a cane dissable for life never been sick in my life.

loreen

August 13, 2010 at 9:08 pm

My dear mother in law Judy was on this so called miricle diabetic drug AVANDIA. Her health issues in the passed few months where hidden from us. come to find out she needed a heart transplant was not able to get one due to the amount of damage one to her heart hence the transplant (SO WE CONCLUDED) two the condition of her arteries,and lungs. we last seen her at dinner on july 5th. the next day i [Show More]My dear mother in law Judy was on this so called miricle diabetic drug AVANDIA. Her health issues in the passed few months where hidden from us. come to find out she needed a heart transplant was not able to get one due to the amount of damage one to her heart hence the transplant (SO WE CONCLUDED) two the condition of her arteries,and lungs. we last seen her at dinner on july 5th. the next day i got the call i rushed to the house folled the ambulance she was dead on arrival she died in my father in laws arms....his high school sweet heart...married for 46 years..... he was in such shock that i had to explain to him she was gone and be there with him to see her in the trauma room.....tell my husband that his mother didnt make it...her 90 yr old father who is in the hospital that his only child was gone....and worse of all our children who are 9 and 10 that they had seen grandma for the last time. i dont care if we get 50 darn cents its the principle of it no matter how small it may be of a hit in their wallet. each darn quarter would be made into a charm for my little girls....the silet suffering thier granmother went through....the tramatic death....and the horribile thought that this girls and our family know we will never see her or hear her luagh again....that will be our justice for her....our precious Judy

megan

August 13, 2010 at 3:15 pm

I have CHF too from taking Avandia, it has ruined my life. I took it for 4 yrs. and it was about 6 months after starting to take it that I got so sick I thought I was going to die.. Now they need to think about the people who are sick and the ones who has lost a love one from the horrible drug. we deserve a settlement that is fair. I just would like to know how long after they reach a settlement w[Show More]I have CHF too from taking Avandia, it has ruined my life. I took it for 4 yrs. and it was about 6 months after starting to take it that I got so sick I thought I was going to die.. Now they need to think about the people who are sick and the ones who has lost a love one from the horrible drug. we deserve a settlement that is fair. I just would like to know how long after they reach a settlement would we hear something?

marhsa

August 11, 2010 at 11:23 am

I can't believe your already sick and taken this medicines to feel better these companies are killing and hurting us to feel are get better. GOD Bless all of us! Marsha

Hunkster

August 8, 2010 at 12:14 am

All of you with high hopes for a jackpot are going to be sorely disappointed.....my wife was on theis twice a day and also bextra.. that was a total joke what they paid out & that drug is removed from the market..don't set your heart on a big payout..it won't happen.....

Rosemary

August 6, 2010 at 3:07 pm

Lesley, we have also lost our beloved mother in the same way, a stroke, a large blood clot in her brain, which was the end and her life ended in our world, but also for those who do not know, about this is that the creator of the KILLER DRUG AVANDIA was aware of ALL of the bad effects and since, they just choce to look the other way, BIG MONEY to line their pockets and total disregard for human L[Show More]Lesley, we have also lost our beloved mother in the same way, a stroke, a large blood clot in her brain, which was the end and her life ended in our world, but also for those who do not know, about this is that the creator of the KILLER DRUG AVANDIA was aware of ALL of the bad effects and since, they just choce to look the other way, BIG MONEY to line their pockets and total disregard for human LiFE. Take them all to the highest court put them out of work, make an example of them to others in the same line of work.

Wondering

August 5, 2010 at 4:09 pm

If someone took Avandia, was changed to another medicine, then had a stroke, is this a valid claim??? If a claim is made, will the doctor share any responsibility, and be included in the claim??

Wondering

August 5, 2010 at 3:59 pm

Are any lawsuits against the doctors???????????

Lesley

August 4, 2010 at 4:30 am

my mother died a week ago today from a brain hemorage. She was taking a blood thinner for her heart failure caused by being on Avandia for almost 7 years. I cannot believe they have not yanked this drug off the market. How many more people have to die? Avandia ruined her life, bless her heart.

sheila

August 4, 2010 at 12:10 am

I am so sorry for all the people who have died or people who have had relatives die because of this drug.I am also sorry for all the people who still suffer from the effects of this drug, avandia. I have not had a heart attack or stroke. I was on avandia from april 2002 until the fall of 2006. I was diagnosed with pulmonary arterial hypertention In april 2006. My doctor took me off this drug abou[Show More]I am so sorry for all the people who have died or people who have had relatives die because of this drug.I am also sorry for all the people who still suffer from the effects of this drug, avandia. I have not had a heart attack or stroke. I was on avandia from april 2002 until the fall of 2006. I was diagnosed with pulmonary arterial hypertention In april 2006. My doctor took me off this drug about 7 months after my diagnosis. For 3 years I was doing ptetty well, but the PAH is getting worse. The PAH was caused from taking the avandia. I had to quit my job last year, I have more medical bills than I can afford, I'm a high risk for insurances, and I suffer with this daily. I have teenage children who wish they had a mother that was healthy. I think anyone who has suffered from this drug should get what is owed to them. I'm only 53. Who can say what would have happened to me if I had not stopped taking this drug. I was healthy before avandia and now I'm not. I have to take meds the rest of my life or even have more invasive treatment when drugs will not work. I will suffer with this until I do die.

arthur

July 27, 2010 at 9:20 pm

I lost my beloved mother in april 2007. She was taking the drug Avandia at the time. I am still angry and devastated at her sudden loss. There is no amount of money that can bring back her existence. I warn others of this potentially hazardous drug for many patients undergoing treatment for Diabetes. Legal actions have been initiated so I have no further comments.

connie

July 27, 2010 at 3:43 am

My husband had kidney failure September 2005. May 2006 he died of a heart attack at the age of 55. Contacted lawyer in Novemeber 2008. They cant answer how much or when a settlement will be. I lost my husband, my house, my car and had to move in with my son. I feel like a loser at the age of 59. Mostly because I lost my childhood sweetheart who was my husband for 35 and a half years. He cannot be[Show More]My husband had kidney failure September 2005. May 2006 he died of a heart attack at the age of 55. Contacted lawyer in Novemeber 2008. They cant answer how much or when a settlement will be. I lost my husband, my house, my car and had to move in with my son. I feel like a loser at the age of 59. Mostly because I lost my childhood sweetheart who was my husband for 35 and a half years. He cannot be replaced. What is the value of a persons life in these lawsuits? Avandia also causes weight gain. I was looking at the last state i.d. he had taken on 05/02 weight 250 and drivers license taken 12/03 he looked like he weighed over 350..at time of his death the autopsy showed his weight to be over 500 lbs. Yes five hundred pounds. You dont think that is hard on the heart too?

Jeffrey

July 26, 2010 at 7:30 am

Just because it was reported in the news that GSK was settling 10,000 claims, does not mean that it is true. I am sure they put that rumor out there just because it was a couple of days before the FDA votes. I doubt any claims have been settled, or will be anytime soon. No one's lawyer has heard anything about it

mary

July 22, 2010 at 10:24 pm

hi im back just to let you all know i just found out my lawyer is one that hasent even ben able to go to court thats bonkers ive fillied i54 or 5 yrs ago still setting he told me maybe will get into court this next time in oct i receved a letter in may told me i was going to court in june. june came and went.. my lawyer said my case was pulled that none of his casses were going on the docket i[Show More]hi im back just to let you all know i just found out my lawyer is one that hasent even ben able to go to court thats bonkers ive fillied i54 or 5 yrs ago still setting he told me maybe will get into court this next time in oct i receved a letter in may told me i was going to court in june. june came and went.. my lawyer said my case was pulled that none of his casses were going on the docket in june what does it take to go to court ive been haveing some real strange things happeing to me lately

MARY S

July 22, 2010 at 3:54 am

I WAS HOSPITALIZED FOR A HEART CONDITION AND HOSPITAL FOUND I ALSO HAD DIABETES AND PERSCRIBED AVANDIA. SEVERAL MONTHS LATER ( 2006-2007 ) I HAD TWO CORONERY ATTACKS AFTER TAKING THIS MED. OVER A PERIOD OF ONE YEAR ...BUT HOW CAN YOU PROVE IT WAS AVANDIA? I NEED HELP IN THIS...TWO EMERGENCY TRIPS TO OUR MEDICAL CENTER AND I NEVER WAS AWARE THAT AVANDIA WAS OR COULD BE A PROBLEM MED. A LAW GROUP, [Show More]I WAS HOSPITALIZED FOR A HEART CONDITION AND HOSPITAL FOUND I ALSO HAD DIABETES AND PERSCRIBED AVANDIA. SEVERAL MONTHS LATER ( 2006-2007 ) I HAD TWO CORONERY ATTACKS AFTER TAKING THIS MED. OVER A PERIOD OF ONE YEAR ...BUT HOW CAN YOU PROVE IT WAS AVANDIA? I NEED HELP IN THIS...TWO EMERGENCY TRIPS TO OUR MEDICAL CENTER AND I NEVER WAS AWARE THAT AVANDIA WAS OR COULD BE A PROBLEM MED. A LAW GROUP, WE CONSULTED, ON-LINE WANTS UNLIIMITED PAYMENTS OF EXPENSES AND 40% ON TOP OF THAT...THUS I WOULD PROBABLY END UP, WITH A FREE LUNCH AT IHOP...AND THEY, POSSIBLY GET VERY RICH...I HAD TO SUFFER FOR THAT... HOW ABOUT AN ANSWER. THIS ASSUMES WE COULD PROVE THE RELATIONSHIP BETWEEN THE MED AND MY CONDITION. I AM 75 !

Dana

July 19, 2010 at 8:06 pm

I got my pharmacy records and took about a 1,000 of these pills. I was hospitalized a couple of years after stopping the Avandia with CHF. I had talked with an attorney some time back and because I was not on the drug AT the time of my CHF, I could not be included in the lawsuit. I am researching to see if there are any changes to that rule...does anyone have any info on this? Thanks!

Rebecca

July 19, 2010 at 6:06 pm

My mom have been taking Avandia for months and after starting Avandia she was diagnosed with a heartattack and she has had several stents.She have been in and out of the hospital and ER at this point she can't perform hardly any of her tasks,bills outrageous things just seem to be going downhill I truly think Avandia played a major roll in her health condition...

Dave

July 19, 2010 at 12:21 am

My father just passed away 6/21/2010, he has been taken Avandia for seveal years. My dad always took care of his health.I talk him on fathers day, and he was fine, lost him the next day to a heart attack.

Jeffrey

July 15, 2010 at 11:57 am

GlaxoSmithKline was set to pay 2-6 billion for these lawsuits, why would the lawyers be settling for the lowball offer of 460m they are offering?? The company is going to get away paying only millions, which is pocket change to them. I just don't understand why the lawyers would let this happen. It is just not right, especially after reading the stories here.

Carrie

July 15, 2010 at 3:13 am

My husband was 43 when he was first prescribed Avandia. 6 months after he started taking it he had his first heart attack. Since then he has had 6 heart attacks and 5 stents. All of the hours and days of worrying if he was going to make it out of the hospital...No amount of money can replace a person but when it comes to bills that causeed us to downsize and him not being able to work...well, mone[Show More]My husband was 43 when he was first prescribed Avandia. 6 months after he started taking it he had his first heart attack. Since then he has had 6 heart attacks and 5 stents. All of the hours and days of worrying if he was going to make it out of the hospital...No amount of money can replace a person but when it comes to bills that causeed us to downsize and him not being able to work...well, money sure would help us out. All of the stories I have read on here are just heart breaking and I wish you all the best in this.

Rick

July 14, 2010 at 10:40 pm

in 2004 I began taking Avandia. From the begining I was unable to breathe after walking a short distance... March 2005 I was rushed to the ER... the drs were undecided whether I had double pnuemonia or congested heart failure. I was put on insulin ever since. Three weeks later I developed a blood clot in my left leg. I recently was admitted to ER and then ICU for chest pains and shortness of breat[Show More]in 2004 I began taking Avandia. From the begining I was unable to breathe after walking a short distance... March 2005 I was rushed to the ER... the drs were undecided whether I had double pnuemonia or congested heart failure. I was put on insulin ever since. Three weeks later I developed a blood clot in my left leg. I recently was admitted to ER and then ICU for chest pains and shortness of breath. I was on 25mg of Nitro and percodan for pain for 36 hrs finally was given lovalox and had releif my endochronologists said a blood clot was busted up.. they continued and giave me a stress test which I failed.. heart was catherterized no damage or blockage found.... discharged 3 weeks later back at ER enzymes showed on heart attack Dr said I have Dyspnea checking into whatever that is... I am on all kinds of medicines have developed allergic reactions ever since taking Avandia I was 53 when all this trouble started now at 58 hospital bills out of control have had 4 or 5 jobs can't seem to perform job anymore..... WHAAAA!!!!!

Linda

July 14, 2010 at 5:53 pm

I began taking Avandia Oct. 06, and actos Dec 07. I continued to take both drugs for diabetes until I had so much vomiting and diarrhea from Chemo that I couldn't keep the drugs down. I was diagnosed with HCC Primary liver cancer July 08. I was not expected to live past Christmas of 08. I made it to see 3 more grandchildren be born. My liver cancer was the size of a cabbage. It began shrinking aft[Show More]I began taking Avandia Oct. 06, and actos Dec 07. I continued to take both drugs for diabetes until I had so much vomiting and diarrhea from Chemo that I couldn't keep the drugs down. I was diagnosed with HCC Primary liver cancer July 08. I was not expected to live past Christmas of 08. I made it to see 3 more grandchildren be born. My liver cancer was the size of a cabbage. It began shrinking after I was put on a Chemo Pill--Nexavar. In Feb. 10, It was the size of a walnut, and May 12. 2010 it was just scar tissue--no cancer. I am still on Nexavar and will have my next MRI (I am allergic to iodine in the CT Scan) in September. I would like to have some information about settlements and law suit facts/dates etc. I believe Avandia caused the liver cancer. I was did not have hepatitis nor sciorous of the liver which is common for HCC patients.

edward

July 13, 2010 at 10:27 pm

MARY, HAS IT RIGHT , YOU ARE NOT REQUIRED TO SIGN OFF ON ANY SETTLEMENT THAT THE LAWYERS REACH . YOU HAVE THE RIGHT TO HAVE YOUR DAY IN COURT . ALONG WITH THE RISK INVOLVED OF A SMALLER SETTELMENT ARE THE REWARDS OF JUSTICE BEING SERVED THE DEVIOUS S-BS. I AFTER 10 YEARS ON ADVADIA I NOW TYPE WITH ONE HAND ,HAVE TO BE BATHED BY MY WIFE, CANT SHAVE MYSELF ,HAVE ED ,THIS PARTIAL LIST AFTER SURVIVING[Show More]MARY, HAS IT RIGHT , YOU ARE NOT REQUIRED TO SIGN OFF ON ANY SETTLEMENT THAT THE LAWYERS REACH . YOU HAVE THE RIGHT TO HAVE YOUR DAY IN COURT . ALONG WITH THE RISK INVOLVED OF A SMALLER SETTELMENT ARE THE REWARDS OF JUSTICE BEING SERVED THE DEVIOUS S-BS. I AFTER 10 YEARS ON ADVADIA I NOW TYPE WITH ONE HAND ,HAVE TO BE BATHED BY MY WIFE, CANT SHAVE MYSELF ,HAVE ED ,THIS PARTIAL LIST AFTER SURVIVING VIETNAM, DO NOT GIVE UP FIGHT ON GO TO THE HALLS OF CONGRESS AND ASK FOR JUSTICE.

mary ann

July 13, 2010 at 4:52 am

im now 72 yr old been waitting on avandia case to be salaved for 5 6 yr i had a fall in in 2006 whil in the hospital getting my elbow set i had a haert attack they told i had conjestive hart fallier never had a hart prob in my life tell then now ive got inlarged heart eleced form hospital started haveing shothness of breath astima swelling of leggs at times i cant even get out of bedill gladley t[Show More]im now 72 yr old been waitting on avandia case to be salaved for 5 6 yr i had a fall in in 2006 whil in the hospital getting my elbow set i had a haert attack they told i had conjestive hart fallier never had a hart prob in my life tell then now ive got inlarged heart eleced form hospital started haveing shothness of breath astima swelling of leggs at times i cant even get out of bedill gladley take what they give me as im not greddy and just glad to be able to get up so whats the mattr with you people be glad for anything you get i know it not ever enough for your health but ive watted so long i just want closser and get on with my misserible life

Janet

July 13, 2010 at 2:42 am

Sorry to all of you who hae suffered a loss due to this drug. I would like to say thanks for the warnings. I have been taking Avandia for aboutt 6 months now. My blood sugar is under control but I am 2 weeks shy of 40 and I hae two small children to consider. Thanks to your shard experience I have taken the last Avandia pill. I will have to make sacrifices. Thank you

Donald

July 11, 2010 at 5:58 pm

I am now 46 years old and have had 3 heart attacks after taking avandia. The first 2 happened when i was 42 years old, the second one was just 6 weeks after the first. I am a slim build and thought I would never have a heart attack, much less 3.

Mary

July 9, 2010 at 3:38 pm

My husband died in 2007 from the side effects of this drug. He had never had any heart issues prior to taking it and within a year of starting treament with it he was gone. If I have to petition our government and the medical community to have this drug removed and resonable and fair settlements for those harmed this will be my goal for the rest of my life and my childrens lives. They were grow[Show More]My husband died in 2007 from the side effects of this drug. He had never had any heart issues prior to taking it and within a year of starting treament with it he was gone. If I have to petition our government and the medical community to have this drug removed and resonable and fair settlements for those harmed this will be my goal for the rest of my life and my childrens lives. They were grown when their dad past, but I feel for those who had young children that this drug devastated their families. Keep strong and keep speaking out!

lori

July 8, 2010 at 7:55 pm

I know how the one lady feels about losing her mother i also lost my mother who was taking avavdia. She was found dead on the toliet by my brother. SHE WAS ONLY 59 YEARS OLD. hOW CAN THEY NOT DO SOMETHING ABOUT THIS DRUG AND WHAT IT HAS DONE TO THESE PEOPLE AND THERE FAMILIES. MY HEART GOES OUT TO ALL OF YOU.

Joan

July 6, 2010 at 5:11 am

I took Advandia for 6 years, starting on 4mg daily - after 4 yrs doctor increased to 8mg daily - 6 months later I had a stroke and had to have carotid to carotidy bypass surgery. Complications included a GI bleed that resulted in rehospitalization two months later. I now have Stage 111 renal disease and I am taking so much medication - that react with each other and I have a swiss-cheese brain f[Show More]I took Advandia for 6 years, starting on 4mg daily - after 4 yrs doctor increased to 8mg daily - 6 months later I had a stroke and had to have carotid to carotidy bypass surgery. Complications included a GI bleed that resulted in rehospitalization two months later. I now have Stage 111 renal disease and I am taking so much medication - that react with each other and I have a swiss-cheese brain from the stroke. I was advised by my class action attorneys that Glaxo had settled the claims for the claimants they represent - that was a month ago with no idea as to when the funds will be disbursed. Don't call us - we will contact you.

Pam

July 5, 2010 at 11:12 pm

forgot to say my husband was 44 when he died of the heart attack

Pam

July 5, 2010 at 11:09 pm

I contacted an attorney last year, but I haven't heard anything yet. The last time I asked they told me that it could take 3-5 years before I would know anything. My husband took Avandia in 2000 when he was first diagnosed with diabetes, he passed away from a heart attack in Oct that same year. Because it was 9 years after the fact, I had trouble finding documentation of exactly how long he took [Show More]I contacted an attorney last year, but I haven't heard anything yet. The last time I asked they told me that it could take 3-5 years before I would know anything. My husband took Avandia in 2000 when he was first diagnosed with diabetes, he passed away from a heart attack in Oct that same year. Because it was 9 years after the fact, I had trouble finding documentation of exactly how long he took it. I did provide the Dr info, so hopefully the attorneys were able to get the information. Will I have to wait until all the settlements are done before I will know if they got enough information?

Melissa

July 5, 2010 at 6:02 pm

I had been on Avandia for several years. Had a stroke at age 32. I am a lucky one. I have problems thinking of what I want to say or do. Some days it seems like I'm just out in space. I was very depressed after my stroke. At being such a young age with 2 baby girls. It left me in a depression that I thought I would never get out of. I'm going to be 38 this month and I thank the lord every day that[Show More]I had been on Avandia for several years. Had a stroke at age 32. I am a lucky one. I have problems thinking of what I want to say or do. Some days it seems like I'm just out in space. I was very depressed after my stroke. At being such a young age with 2 baby girls. It left me in a depression that I thought I would never get out of. I'm going to be 38 this month and I thank the lord every day that I get to spend with my girls. Thank you all for sharing your comments. You all will be in my thoughts and prayers. I am they lucky one to just be a little slower at things and to be missing out on my loved ones lives. Thank you again, Melissa

William

July 3, 2010 at 5:23 pm

I have had a heart attack in 2006 could have died but with my quick thought to have my wife dial 911 and a asprin under my tounge I was good until the paramedics got there with nitro spray. had 2 stents inserted and was out of work for 6 weeks. and it seems that if you were smart enough to want to survive then you will get the big screw job!!!! I am plueged with a bad heart for the rest of and who[Show More]I have had a heart attack in 2006 could have died but with my quick thought to have my wife dial 911 and a asprin under my tounge I was good until the paramedics got there with nitro spray. had 2 stents inserted and was out of work for 6 weeks. and it seems that if you were smart enough to want to survive then you will get the big screw job!!!! I am plueged with a bad heart for the rest of and who knows how long that will be life with medicians and doc. bill's. Also who knows how long a stent will last I seen the news and they sort of give them 5 years so I may never know it will just colapse and I die at my wifes feet!!!! So what is the case really worth!!!! as little as $10,000.00 because some who never had that terrible heart attack feeling that you may die!!!! or is it worth a sum of $1,000,000.00 where your you never have to worry how you are going to pay for you being on a resporator for 3 or more years do to the next heart attack.

Kirk

July 2, 2010 at 6:20 pm

i satrted taking avandia in1999, 6 mos.later I had my first heart attack, since I have had 5 attacks, 12 stents,3 angioplastys, and a quad bypass @ 39 years old, I quit taking the drug only because i was disabled for 5 years and could not afford it. i was able to go back to work within 6 mos od stopping the meds. i passed a stress test and went back to work, only after i lost my truck,camper. hous[Show More]i satrted taking avandia in1999, 6 mos.later I had my first heart attack, since I have had 5 attacks, 12 stents,3 angioplastys, and a quad bypass @ 39 years old, I quit taking the drug only because i was disabled for 5 years and could not afford it. i was able to go back to work within 6 mos od stopping the meds. i passed a stress test and went back to work, only after i lost my truck,camper. house of 24 years and marriage due to finances. listening to these stories I think i was lucky!

Dave

July 2, 2010 at 11:52 am

I have congestive heart failure, and cardiomyopathy, because of Avandia! Lost my job, my home, my car! Ended up in a homeless shelter, couldn't keep a job because I kept getting CHF and other heart complications! Was in a lot of pain and discomfort! Was sent to another homeless shelter, where they helped me get my disability! I am 53yrs old now, and will take diuretics for the rest of my life, and[Show More]I have congestive heart failure, and cardiomyopathy, because of Avandia! Lost my job, my home, my car! Ended up in a homeless shelter, couldn't keep a job because I kept getting CHF and other heart complications! Was in a lot of pain and discomfort! Was sent to another homeless shelter, where they helped me get my disability! I am 53yrs old now, and will take diuretics for the rest of my life, and insulin, and meds for my heart! THANK GOD! I am still here to tell you this story! I am just glad i quit this medication in time, but time is still something I don't know if I still have or not! The damage is already done! Sad way to live isn't it? So I just live day by day, and pray! :-(

wanda

July 2, 2010 at 2:39 am

i started taking advandia in 05.. was in good health otherwise.. went to new doc. said i had ischemia.. further tests done.. had heart attack in 06 with a double bypass.. hope they get those people..they should pay for all the lives they have ruined. i was 42 when this happened.. life not the same now.. cant get jobs.. cant do the work i used to do.. nobody wants to hire you with a heart cond..

Phil

July 1, 2010 at 12:19 pm

my wife is 63 years old...she has been on this medicine for quite sometime max. dosage..is there still help out there for possibility of compensation?..any ides would be welcome..thanks..her husbabd...

james

June 30, 2010 at 8:26 am

I can sympathize with your frustration over settlements. We filed an ACTOS case in mid 2007 and just got a letter saying our case didn't fit the criteria. 3 years to tell us that. ARE YOU SERIOUS!!! How long could it take to evaluate medical papers? The case never was even filed in court. Now we are out in the cold on this because of STATUTE OF LIMITATIONS. BTW, don't you believe that ACTOS is a s[Show More]I can sympathize with your frustration over settlements. We filed an ACTOS case in mid 2007 and just got a letter saying our case didn't fit the criteria. 3 years to tell us that. ARE YOU SERIOUS!!! How long could it take to evaluate medical papers? The case never was even filed in court. Now we are out in the cold on this because of STATUTE OF LIMITATIONS. BTW, don't you believe that ACTOS is a safe alternative. IT ISN'T.

Toni

June 29, 2010 at 11:54 am

I was on Avandia for years ...My father recommended it, since he was on the same drug....He past away and I remember getting a call and the Doctor asking me what happened we gave your father a clean bill of health .....I had a heart attack at the age of 44 yr. I had no cholesterol, no high blood pressure and my diabetes was under control....Till today when I see doctors they ask me why did I have [Show More]I was on Avandia for years ...My father recommended it, since he was on the same drug....He past away and I remember getting a call and the Doctor asking me what happened we gave your father a clean bill of health .....I had a heart attack at the age of 44 yr. I had no cholesterol, no high blood pressure and my diabetes was under control....Till today when I see doctors they ask me why did I have a heart attack and that I'm to young....?? Aren't they the ones who are suppose to have the answers????

velma

June 28, 2010 at 10:03 pm

i have been taking avndia for 6 years and in november 2009 i had a fall and spent 4 days in hospital, all different tests were taken, but everything was fine but i am not ok i have short breath chest pains , and funny feelings sometimes my feet are been swollen and i have a skin disorder which i was told it is due to the avandia. i occured about 2 years since i started taking avandia

Ginger

June 26, 2010 at 3:51 pm

I was on Avandia for approximately 2 years when I had a stroke at the age of 36. I now have a rare pain condition as a result of the stroke and I'm in constant pain that there is no help for. Because of the stroke I am also hypersensitive on my left side so there are times when just the feeling of my clothes on my skin is excruciating. I'm no longer able to work because of the pain and focal se[Show More]I was on Avandia for approximately 2 years when I had a stroke at the age of 36. I now have a rare pain condition as a result of the stroke and I'm in constant pain that there is no help for. Because of the stroke I am also hypersensitive on my left side so there are times when just the feeling of my clothes on my skin is excruciating. I'm no longer able to work because of the pain and focal seizures. I have become a prisoner in my own house because I never know when a seizure will hit. It has also taken a toll on my marriage as my husband is afraid to work more than part time now because my stroke was "silent" (happened in my sleep). So he's afraid to leave me alone for long periods. I've almost caught the house on fire twice because I have short term memory loss and forget that I have things on the stove. I just wish this nightmare would/could end.

Jeff

June 26, 2010 at 4:50 am

How can 700 people be getting $86,000.00, and then as stated by Robert above, him only getting about $10,000.00??

Brenda

June 25, 2010 at 4:54 pm

My husband died a year ago

Pam

June 25, 2010 at 7:03 am

Unfortunately I lost my dad to a heart attack on September 22, 2008 to a heart attack , He had taken the drug Advantia for some time. We were not told that it could cause heart attacks. The doctor said at one time this was a very good drug and the benefits out weighed the risks. When I found out the side affects on this web site I was devestated.

Tammy

June 23, 2010 at 4:52 pm

My husband took this killer drug for about 2 years. He died in 2008 at the early age of 37, leaving me with two small sons to take care of. He had congestive heart failure. I'm just waiting to see if anything will be done as far as a settlement for compensation.

robert

June 21, 2010 at 10:43 pm

just opened letter from atty about settlement of avandia.when all is said and done will be lucky to get 10 grand.gotta be kidding.if thats all taking your health and life away is worth,why did they even waste the time.

susan

June 20, 2010 at 9:31 pm

has anyone actually seen any money from avandia lawsuits

Elaina

June 17, 2010 at 4:28 pm

I feel all of your of your pain... My mother was takin the KILLED PILL AVANDIA, for 4 years... She is dead now... at the age of 50... It was on Monday May 7, 2007 at 3:30 in the afternoon when I saw my mother last right before she went to work... I said bye mom I love you have a good night at work... an be careful... I got a phone call from my 9 yr old daughter at 5:30 A.M. ... Momma!!! Somethi[Show More]I feel all of your of your pain... My mother was takin the KILLED PILL AVANDIA, for 4 years... She is dead now... at the age of 50... It was on Monday May 7, 2007 at 3:30 in the afternoon when I saw my mother last right before she went to work... I said bye mom I love you have a good night at work... an be careful... I got a phone call from my 9 yr old daughter at 5:30 A.M. ... Momma!!! Somethings wrong with Granny, She's aleep on the tolite, and won't wake up... and she's got a rash.... well it was not a rash at all it was where the blood had started comming to the surface she had been there for about 2 to 2 1/2 to 3 hours, before my daughter and 8 yr old son found her... You think you have a horror story, think about the nightmares my 8 and 9 yr old still have today... and my dad what he has to go through of not only loosing a wife of 35 yrs, but his first and only love of his life, and then having to hold an 11 and 12 yr old still today and let them just cry to get it out of their system for a while...

J.Creighton

June 16, 2010 at 6:01 pm

My husband started taking Avandia Jan. 2007. He stopped taking it Jan. 2007 when bad reports came out. In May 2007 he went to ER, they sent him home saying blocked arteries, nothing to do at this time. In Jan. 2008 he started having more heart problems, he died April 2008 at the age of 65.

james

June 13, 2010 at 3:51 am

Sad to hear these horror stories, but I can relate. I know it is claimed that Avandia is worse than Actos, but you'd never convince my family. My uncle has liver scarring. My aunt's lower limbs swelled so bad that she couldn't wear shoes for a long while. Worst of all, my dad was on Actos for 7 months before his doctor discontinued the use because of edema. He did not get better. He developed cong[Show More]Sad to hear these horror stories, but I can relate. I know it is claimed that Avandia is worse than Actos, but you'd never convince my family. My uncle has liver scarring. My aunt's lower limbs swelled so bad that she couldn't wear shoes for a long while. Worst of all, my dad was on Actos for 7 months before his doctor discontinued the use because of edema. He did not get better. He developed congestive heart failure and passed away at age 58, about 1 year after stopping the use of this awful drug.

Christina

June 13, 2010 at 12:24 am

I'm with Mike...my husband was only 41 when he died (taking Avandia) he was strong and despite having diabetes, at autopsy his blood sugar, cholesterol etc was NORMAL....he was so young and so strong...what the heck is happening with this MDL??

mike

June 9, 2010 at 1:18 pm

sounds like my scenario, wife died in 2005 because of this drug,im not going to settle for pennies i want justice a day in court for 35 yrs of marriage, she was 56 whaen she passed because of this drug

Grace

June 8, 2010 at 12:48 pm

I read on yesterday the advandia has settled 5,000 more claims which I think it was approximately 13,000 filed....when will we know if our claim has been settled

Sabel

June 7, 2010 at 6:52 pm

I am looking for and lawyer to handle my case. since I didn't die no lawyer wants to help me. I will be taking medication(s) the rest of my life becuse of this, crap.

pablo

June 7, 2010 at 1:41 pm

my husband was on advandia and actos.now he has endma.serve liver diaease.inlarged spleem ascties portal hpyertension the list goes on and on 100,000 in medical bills.now he need a whole liver transplant.my husband is on his last leg.the people who sold this no good drug they should take this drug and kill them selfs.now im losing my husband after being married for 32 years.its sad that you have [Show More]my husband was on advandia and actos.now he has endma.serve liver diaease.inlarged spleem ascties portal hpyertension the list goes on and on 100,000 in medical bills.now he need a whole liver transplant.my husband is on his last leg.the people who sold this no good drug they should take this drug and kill them selfs.now im losing my husband after being married for 32 years.its sad that you have lose a loved one.

Faith

May 22, 2010 at 5:53 am

Thank God you all lived to tell the horrors of this drug. My brother was not, he died on November 29, 2005 as a result of this drug. Our family is devistated, Thanksgiving and Christmas is especially hard because my beloved brother died around this time. I immediately began researching this death drug Avandia/Avandament back in 2006, printed off tons of information and pleaded with attorneys to [Show More]Thank God you all lived to tell the horrors of this drug. My brother was not, he died on November 29, 2005 as a result of this drug. Our family is devistated, Thanksgiving and Christmas is especially hard because my beloved brother died around this time. I immediately began researching this death drug Avandia/Avandament back in 2006, printed off tons of information and pleaded with attorneys to take the case, but none were interested at the time, now lawyers are coming out of the woodwork. I just hope that my brother's death will not be in vain and that we (his family) receive adequate compensation; howver, the question begs...what value to you place on an irreplacable human life. To the survivors, live well, be strong and carry on.

grace

May 21, 2010 at 4:31 am

I saw the advandia settlement does that mean that all the claimants throughout the US claims will be settled soon also, if so I wonder how long will it be before they start issuing funds to each claimant. Is the above settlement just for that law firms claimants.ie plantiffs

rebecca c

May 20, 2010 at 5:15 pm

86.000 what? lets hope thats for the people with small injuries or a bad medical history. thats not a settlement but a insult if thats the avarage settlement. that just a slap on the wrist. people out there who suffered because of avandia also have long term affects after all this is over small or big. suffering is suffering young, old, rich, or poor. what is there a licence to hurt or injured peo[Show More]86.000 what? lets hope thats for the people with small injuries or a bad medical history. thats not a settlement but a insult if thats the avarage settlement. that just a slap on the wrist. people out there who suffered because of avandia also have long term affects after all this is over small or big. suffering is suffering young, old, rich, or poor. what is there a licence to hurt or injured people and lie about it i dont know about. then toss a few penneys around to get away with it that easy. is gsk calling the shots and who gets what in there own lawsuite.people who suffered can still have more medical conditions in th future. even a higher risk of a 2nd heart attack. jeez! nothing suprises me anymore.

Steve

May 12, 2010 at 3:40 pm

i HAD A HEART ATTACK IN 2005 AFTER TAKING aVANDIA SEVERAL YEARS I HAD TO HAVE A QUADRUPLE BYPASS A DEFIBULATOR AND A PACE MAKER THAT THEY SAY NOW HAS A BAD lEAD. i WAS 54 YEARS OLD WORKING AND TRYING TO ENJOY LIFE OF COURSE SINCE THEN WITH BILLS AFTER A 30 DAY HOSPITIAL STAY AFTER THIS HEART ATTACK AND ALMOST LOSING MY HOME BECAUSE i HAD OTHER PROBLEMS AFTER THIS THAT REQUIRED STENTS. i ALSO DIED[Show More]i HAD A HEART ATTACK IN 2005 AFTER TAKING aVANDIA SEVERAL YEARS I HAD TO HAVE A QUADRUPLE BYPASS A DEFIBULATOR AND A PACE MAKER THAT THEY SAY NOW HAS A BAD lEAD. i WAS 54 YEARS OLD WORKING AND TRYING TO ENJOY LIFE OF COURSE SINCE THEN WITH BILLS AFTER A 30 DAY HOSPITIAL STAY AFTER THIS HEART ATTACK AND ALMOST LOSING MY HOME BECAUSE i HAD OTHER PROBLEMS AFTER THIS THAT REQUIRED STENTS. i ALSO DIED 3 TIMES ON THE WAY TO THE HOSPITIAL IN THE AMBULANCE. It took me almost two years to recover and I still have problems bratehung as when they did my bt pass they moved my diapharm over my rigfht lung and didnt position it right so now it is paralized of course I wasnt told this for 3 years after the procedure. so now I get out of breath doing simple little things.This has ruint my Life My wife and I havent been able to take even a short vacation because of money problems from this. We cant have sex anymore because now I have E.D. caused by my medications. I would like to know who allowed this drug to be put on the market they need to be put to death as they helped me loose my life for all extensive purposes. My Lawyers tell me My case will be a test case one of the first 100 I hope yaht it helps prove the guilt of this medicine. It sure has ruint my life.

terri

May 12, 2010 at 2:36 am

had a heart attack while taking advandia
"*" indicates required fields