Avastin Warnings Updated for Ovarian Failure, Jaw Necrosis, Blood Clots
October 06, 2011
By: Staff Writers
Federal regulators are requiring new label warnings for Avastin, indicating that the cancer drug may increase the risk of ovarian failure, a rare form of jaw decay, blood clots and excessive bleeding.  
The FDA announced the new Avastin label warnings on September 30, amid a number of recent concerns surrounding the safety of the medication when used for different purposes.
According to the new warnings, a recent study found that 34% of women who were treated with Avastin during chemotherapy suffered ovarian failure, compared to only 2% given chemotherapy alone. About 22% of women who suffered ovarian failure while on Avastin saw ovarian functions return, but the majority of those women, to date, never recovered their full fertility.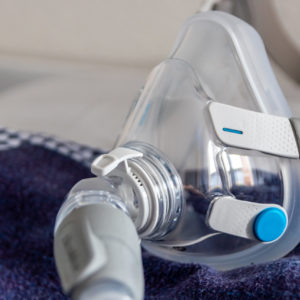 Did You Know?
Millions of Philips CPAP Machines Recalled
Philips DreamStation, CPAP and BiPAP machines sold in recent years may pose a risk of cancer, lung damage and other injuries.
Learn More
Side effects of Avastin may also increase the risk of a rare and debilitating jaw condition, known as osteonecrosis of the jaw (ONJ), which involves the decay and death of the jaw bone, sometimes leading to exposed portions of the bone protruding through the skin. While ONJ has most commonly been associated with the use of bisphosphonate medicationss, the new label warnings note that some patients on Avastin exhibited the jaw damage when they were not also taking a bisphosphonate.
Avastin has also been linked to increased risk of first time incidents of venous thromboembolic events (VTE), which usually occur in the form of blood clots, but could also cause a pulmonary embolism. In another recent study, 13.5% of cancer patients on Avastin while receiving chemotherapy suffered a VTE, compared to only 9.6% undergoing chemotherapy alone. Researchers also found that when placed on anticoagulants to treat the blood clots, patients on Avastin were more likely to suffer bleeding events.
Avastin (bevacizumab) was approved by the FDA in 2004 for treatment of non-small cell lung cancer and colorectal cancer when combined with chemotherapy. It was then was granted accelerated approval for use with paclitaxel to treat breast cancer patients by FDA in February 2008. The drug prevents the formation of new blood vessels in tumors, starving them and inhibiting their growth.
In December 2010, the FDA decided to revoke Avastin's approval to treat breast cancer and in June an FDA advisory committee backed that decision, ruling that the potential side effects of Avastin outweighed what they considered to be meager benefits in its treatment of breast cancer, but not in its other approved cancer treatments. Other potential Avastin side effects may include severe high blood pressure, heart attacks, heart failure, and the development of holes in the nose, stomach and intestines. Roche is attempting to convince the FDA not to pull the drug's breast cancer approval.
Avastin is also often used off-label to treat an eye condition known as wet age-related macular degeneration (AMD), but in August the FDA issued an alert after at least 12 patients given Avastin for AMD suffered eye infections. The infections were tracked back to repackaged products sold specifically to treat AMD at a Florida pharmacy. Tennessee health officials reported four more cases in that state. Some victims have suffered blindness and brain damage and several have filed lawsuits against pharmacies that repackaged the drug.
Avastin is not approved by the FDA to treat AMD, but a recent government-sponsored study found that it was about as effective as Lucentis; which is designed to treat the condition. The major difference between the two is that Avastin is $50 per shot, while Lucentis, distributed by Roche and Novartis, is about $2,000 per shot.
An Avastin eye injection study published earlier this year by Johns Hopkins University researchers found that patients given Avastin to treat AMD were 11% more likely to die and 57% more likely to suffer a stroke than those treated with Lucentis.
AMD affects more than 2 million Americans over the age of 50 and is the leading cause of blindness in the United States, according to the American Academy of Ophthalmology. That number is expected to double by 2020 as members of the "baby boomer" generation continue to age.
Tags:
Avastin,
Blood Clot,
Breast Cancer,
Cancer,
Genentech,
Heart Attack,
Infection,
Pulmonary Embolism,
Roche,
Stroke,
Vision Loss
Image Credit: |
Celia

March 23, 2016 at 6:14 pm

i shared my comments below. i feel genentech owes my husband's family compensation. it was a horrible way to die at the age of 55.
"*" indicates required fields