Artificial Sweeteners Should Be Avoided by Those Trying to Lose Weight: WHO Warns
May 22, 2023
By: Stephanie Yanovich
Global health experts are warning about the potential side effects of artificial sweeteners, indicating that use of the products to replace natural sugars is not effective for those trying to lose weight, and may have potentially harmful health impacts.
According to a new recommendation from the World Health Organization (WHO) issued on May 15, artificial sweeteners, otherwise known as non-sugar sweeteners (NSS), should not be used as a way to control body weight. WHO also said they should not be used to try to avoid non-communicable health conditions like diabetes or cardiovascular disease.
The new guidelines are based on a comprehensive review of nearly 300 studies on the risks and benefits of artificial sweeteners, indicating that the recommendations apply to virtually all artificial sweeteners used as ingredients in food and beverage products or sold as a food additive, including acesulfame K, aspartame, advantame, cyclamates, neotame, saccarin, sucralose, stevia, and stevia derivatives.
Everyone except those with pre-existing diabetes are advised to follow the new recommendation. People with pre-existing diabetes are excluded because none of the studies examined by WHO evaluated people with diabetes, so the impacts of artificial sweeteners on that demographic could not be determined.
While artificial sweeteners have surged in popularity during the last few decades, in part due to marketing that presents them as a wholesome, low-calorie alternative to natural sugar, health experts have long questioned their benefits.
In 2017, for example, research indicated that artificial sweetener side effects may include weight gain and other health issues such as type 2 diabetes, high blood pressure, and heart disease.
More recently, a study released in February warned that artificial sweeteners used in Stevia and Keto products may increase the risk of heart attacks and strokes.
Using Artificial Sweeteners for Weight Loss is Unsustainable and May Increase Health Risks
To conduct their review, WHO researchers evaluated almost 300 prior studies which focused on the weight loss benefits of artificial sweeteners, as well as their ability to help prevent non-communicable chronic health conditions. The review included randomized controlled clinical trials, which can establish a direct cause and effect, and observational surveys, which can only identify an association.
Researchers determined using artificial sweeteners in place of natural, "free" sugars had a minimal long-term impact in reducing body weight and fat tissue. They also determined that long term use of artificial sweetener products was linked to a minor increase in risk of developing type 2 diabetes, bladder cancer, high blood pressure, stroke, and fatal heart disease.
"Replacing free sugars with non-sugar sweeteners does not help people control their weight long-term," Francesco Branca, director of WHOs nutrition and food safety department, said in a press release. "We did see a mild reduction in body weight in the short term, but it's not going to be sustained."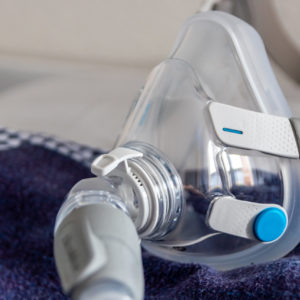 Did You Know?
Millions of Philips CPAP Machines Recalled
Philips DreamStation, CPAP and BiPAP machines sold in recent years may pose a risk of cancer, lung damage and other injuries.
Learn More
Limiting Overall Sugar Intake is A More Effective Way to Meet Weight Loss Goals
As part of their announcement of the new guideline, WHO researchers stressed that reducing or eliminating dependence on artificial sweeteners in conjunction with limiting intake of natural sugars is a more efficient, lower risk alternative to using artificial sweeteners.
The WHO recommends that overall sugar intake for both adults and children should be limited to 10% of total caloric consumption. To meet this goal, they provided several recommendations, including:
Gradually cut back on sugar heavy products like candy and soda and add more protein and fiber to your diet.
Replace high sugar products with healthier alternatives. For example, replace soda with flavored seltzer.
Focus on foods with healthier, naturally occurring sugars, like fruit, to satisfy sweet cravings.
Be wary of "stealth sugars" used as ingredients in condiments, breads, and salad dressings.
"*" indicates required fields