Azasan, Imuran Side Effects May Increase Risk of Skin Cancer: Study
September 12, 2018
By: Irvin Jackson
Users of the immunosuppressants Azasan and Imuran may face an increased risk of developing skin cancer, according to the findings of a new study. 
Researchers with the University of Dundee in the U.K. published a study in the medical journal Nature Communications on September 10, which indicates a strong association between azathioprine, the active ingredient in the two drugs, and cutaneous squamous cell carcinoma (cSCC), a common form of skin cancer.
Azasan and Imuran are used to treat rhematoid arthritis, Crohn's disease, inflammatory bowel disease and other immune system-related ailments. First developed in the late 1950s, it was designed to prevent rejection following organ transplant surgeries until the late 1970s.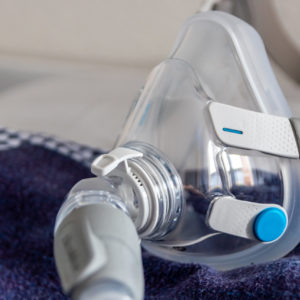 Did You Know?
Millions of Philips CPAP Machines Recalled
Philips DreamStation, CPAP and BiPAP machines sold in recent years may pose a risk of cancer, lung damage and other injuries.
Learn More
Previous research has linked side effects of Azasan, Imuran and other azathioprine drugs to increased photosensitivity to type A ultraviolet (UVA) light. Researchers examined 40 primary cSCC tumors and conducted in-depth DNA sampling and genetic testing. The study found a genetic mutation signature that correlates with chronic exposure to Azasan and Imuran.
Researchers said that the drugs leave a "molecular fingerprint" on skin cancers, which, tied with the increased sensitivity that can make a patient more vulnerable to skin cancer, suggests a very strong association between the drug and the risk of cSCC.
More than 1 million new cases of cutaneous squamous cell carcinoma are diagnosed in the United States every year. Immunosuppressed individuals, such as those who have received organ transplants, are more than 100 times more likely to be diagnosed with cSCC than their peers, the researchers noted.
The skin cancer is responsible for about one-quarter of all skin cancer-related deaths in the United States, with mortality rates rivaling melanoma in some parts of the country, the researchers noted.
"We recommend all physicians give appropriate advice on UVA avoidance including year-round sun protection for their patients on azathioprine," Professor Charlotte Proby said in a University of Dundee press release. "It is important that sun protection, skin surveillance and early diagnosis/lesion removal are part of the routine management of patients on azathioprine."
Researchers indicated that the findings may be used to identify potential ways to manage and treat cSCC in the future.
Tom

November 30, 2022 at 10:10 pm

Has anyone tried and/or won a lawsuit against the maker of Imuran for skin cancer?

Sara

June 6, 2022 at 4:20 am

My husband was on Imuran for 30 plus years and was not warned about CA for many of them. He had 100's if not 1000's of skin cancer removed. Neck dissection and radiation for SCC in lymph node. He had major scarring and disfigurements on his face from this pill and died from SCC 2020 after suffering for many many years and horrific pain right up to his death

Chez

October 23, 2021 at 8:48 pm

I too used Azathioprine for 10 yrs and have had 6 plus Squamous Cell Carcinonas & possible 3 more, also 50 plus precancerous in the last year. Stopped taking Aza 18 months ago.

Julie

August 6, 2019 at 3:51 pm

I have 4 removed so far and now I'm told the biopsies done last week on 4 more. Three have to be removed. The worst one was on my nose and I had to have plastic surgery. I almost lost the right side of my nose.

Chad

July 10, 2019 at 9:43 pm

I have had 100+ skin cancers removed, I was on Imuran 28+ years. I have major scarring and disfigurements on my face from this toxic pill.
"*" indicates required fields