Balloon Stents May Increase Stroke Risk Instead of Preventing Them: Study
March 31, 2015
By: Irvin Jackson
New research suggests that the use of expanding balloon stents in the brain to keep arteries open may actually increase the risk of stroke, instead of decreasing it as most healthcare professional thought. 
In a study published last week in the Journal of the American Medical Association (JAMA), researches from the Medical College of Wisconsin identified potential risks associated with balloon-expandable intracranial stents, especially when compared to patients treated with Plavix and aspirin. The findings suggest that the devices appear to actually increase the risk of stroke for patients with symptomatic intracranial stenosis.
Researchers conducted a randomised parallel group trial that involved a total of 112 patients. Balloon stents were implanted in 59, who also received medical therapy, while another 53 were given medical therapy alone.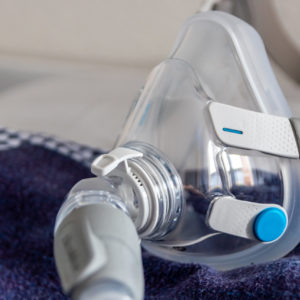 Did You Know?
Millions of Philips CPAP Machines Recalled
Philips DreamStation, CPAP and BiPAP machines sold in recent years may pose a risk of cancer, lung damage and other injuries.
Learn More
The clinical trials were cancelled early due to the high rate of strokes in patients with stents found in this and another study. In the first month alone, five of the 53 who received a stent had suffered a stroke, compared to none in the medicine-only group. Three patients died.
After a year, the rate of strokes, brain bleeds or death in the patients with stents was 36.2%, or more than one third. This means that one out of every three patients could expect to be harmed after being implanted with a balloon stent. The rate for the group on Plavix and aspirin alone was just 15%.
"These findings do not support the use of a balloon-expandable stent for patients with symptomatic intracranial arterial stenosis," the researchers concluded.
In an accompanying editorial, Marc Chimowitz and Dr. Colin P. Derdeyn, of the Medical University of South Carolina and the Washington University School of Medicine in St. Louis, respectively, wrote that the findings send doctors back to the drawing board to find an effective treatment for more symptomatic intracranial stenosis.
The researchers indicate that the track record for aspirin, Plavix and other drugs is not very high, especially in patients with more severe stenosis and who have suffered more recent symptoms.
Plavix Effectiveness Concerns
Plavix (clopidrogrel) is a blockbuster medication that has been used by millions of people in the United States and is commonly prescribed to prevent blood platelets from sticking together and forming clots. There are between 2.5 million and 3 million Plavix prescriptions handed out each month in the U.S.
In recent years, some concerns have emerged about the potential side effects of Plavix and whether many of these prescriptions may have been unnecessary due to genetic resistance to the medication.
While Plavix has been promoted as being better at its job than aspirin, with a cost that is many times higher than aspirin, questions have been raised about the effectiveness of Plavix for many patients and whether it actually provides any benefit over aspirin.
In August 2009, researchers from the University of Maryland identified a gene variant found in about one-third of the population that may signal a reduced effectiveness of Plavix. People with the CYP2C19 variant have reduced functioning of a liver enzyme that is supposed to convert Plavix from its inactive form to its active form, potentially making Plavix ineffective at reducing the risk of blood clots.
Unnecessary use of Plavix may expose individuals to an increased risk of gastrointestinal bleeding, severe ulcers, a rare blood disorder known as thrombotic thrombocytopenic pupura (TTP) and other injuries.
Bristol-Myers Squibb and Sanofi-Aventis currently face hundreds of Plavix injury lawsuits filed in state and federal courts throughout the United States, alleging that the drug makers have placed their desire for profits before the safety of consumers by aggressively marketing the medication while failing to adequately warn consumers or the medical community about the health risks associated with the medication.
"*" indicates required fields