Bard Avaulta Vaginal Mesh Lawsuits Continuing to Move Forward
August 05, 2011
By: Staff Writers
A number of lawsuits over Avaulta mesh and other transvaginal products manufactured by C.R. Bard have been filed throughout the United States, alleging that women experienced painful problems and complications after receiving the vaginal mesh products for repair of pelvic organ prolapse (POP) and other conditions.
As of the end of last month, more than 100 people have filed a Bard Avaulta vaginal mesh lawsuit. At least 84 of the cases are filed in the federal court system, where they have been consolidated for pretrial proceedings as part of an MDL, or multidistrict litigation, before Judge Joseph R. Goodwin in the U.S. District Court for the Southern District of West Virginia. Another 37 cases have been filed in New Jersey state court, where the Bard Avaulta litigation has been centralized before Judge Carol Higbee in Atantic County.
According to a case management order issued in the Bard Avaulta MDL, lawyers for plaintiffs and defendants are working on selecting a pool of potential bellwether cases, which will be prepared for early trial dates to help the parties gauge how juries are likely to respond to evidence that may be introduced in other lawsuits. In the order, Judge Goodwin indicated that the discovery process is not anticipated to begin before October, which means that the cases are unlikely to be scheduled for trial dates for some time.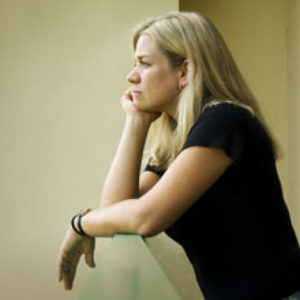 In addition to Bard Avaulta transvaginal mesh systems, other similar products manufactured and sold by C.R. Bard have been included in the MDL and New Jersey state court litigation, including the Align, Pelvicol, Pelvilace, PelviSoft, Pelvitex, uretex and Ugytex mesh products.
All of the complaints involve similar allegations that the transvaginal mesh products were defectively designed and that C.R. Bard failed to adequately research the risks associated with the mesh or warn about the risk of possible complications that can result in pain and disfigurement.
Bard vaginal slings have been associated with erosion of the mesh into the vagina, infection, recurrence of prolapse, urinary problems, bowel, bladder and blood-vessel perforations, injury to nearby organs, pelvic pain and painful sexual intercourse.
Awareness about the potential risk or transvaginal mesh problems has increased in recent weeks, following a warning issued by the FDA last month.
In July 2011, the FDA issued a statement to consumers and the medical community indicating that they have been unable to find any evidence that Bard Avaulta mesh and other transvaginal mesh systems for repair of pelvic organ prolapse provide any significant benefits over other available means of treatment. More than 1,500 reports of complications with vaginal mesh products, such as the Bard Avaulta Mesh and other similar systems, have been received by the FDA over the past three years
"*" indicates required fields