Bard Avaulta Mesh Lawsuits Scheduled For Trial to Begin July 8 in MDL
June 07, 2013
By: Austin Kirk
A series of trials are scheduled to begin next month involving women who experienced problems from Bard Avaulta transvaginal mesh, and the U.S. District Judge presiding over the litigation will allow the jury to consider awarding punitive damages as a result of the manufacturer's actions surrounding the design and sale of the surgical mesh.
There are currently at least five different federal multidistrict litigations (MDLs) established before U.S. District Judge Joseph R. Goodwin involving lawsuits over vaginal mesh and bladder sling products made by different companies, including C.R. Bard, American Medical Systems (AMS), Boston Scientific, Ethicon and Coloplast.
The pelvic mesh products have been used in recent years for surgical repair of pelvic organ prolapse (POP) and female stress urinary incontinence (SUI), implanted transvaginally to provide support for the bladder or other pelvic organs. However, thousands of women have suffered painful and debilitating injuries from the surgical products, where the mesh eroded through the vagina and caused infections and other complications.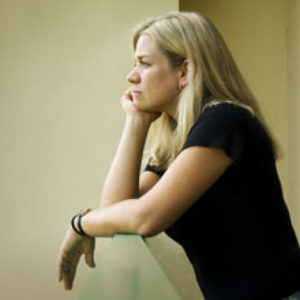 A series of cases, known as "bellwether" lawsuits, are being prepared for early trial dates in each of the litigations, with the first case scheduled to begin on Monday, July 8, involving a lawsuit (PDF) brought by Donna Cisson and her husband, Dan, which involves use of the Bard Avaulta Plus Posterior BioSynthetic Support System to treat POP.
Following the conclusion of the Cisson case, Judge Goodwin has indicated that he plans to try three additional cases consecutively. The second trial will involve a complaint (PDF) brought by Wanda Queen and her husband, Greg, which involves the Avaulta Solo Anterior Synthetic Support System. The third bellwether lawsuit (PDF) to go to trial will be a case brought by Linda Rizzo and her husband, Ronald, involving the Avaulta Plus Anterior and Posterior BioSynthetic Support System. The final case in this series of bellwether trials will involve a complaint (PDF) brought by Carolyn Jones, who suffered complications with the Avaulta Synthetic Support System.
Judge Goodwin identified these first four Bard Avaulta trial cases in a March order, after denying a request by plaintiffs to have all of the lawsuits tried at the same time.
Bard Avaulta Punitive Damage Claims
In an order (PDF) issued on June 4, Judge Goodwin denied a pretrial motion brought by C.R. Bard, which asked the Court to dismiss claims for punitive damages brought in the lawsuits. Therefore, if the plaintiffs are successful at trial, the jury may be asked to consider awarding additional damages beyond compensatory damages, which would be designed to punish the manufacturer.
Punitive damages are permitted in cases where a jury finds that the evidence demonstrates willful or wanton misconduct, conscious indifference or intentional disregard for the safety of the plaintiff and other consumers
In the order, Judge Goodwin outlined five general allegations raised by the plaintiffs that may support an award of punitive damage. First, plaintiffs allege that Bard failed to warn about known risks associated with the Avaulta mesh, including potential problems with the mesh arm design, collagen component and pore size and density of the mesh. Second, plaintiffs claim that Bard knew the material was subject to degradation, through oxidation and thermal processing. Third, plaintiffs allege that Bard knew it was manufacturing Avaulta products using a material that was not supposed to be permanently implanted in humans. Fourth, Plaintiffs point to a lack of clinical studies performed by Bard, despite recommendations from one of its chief medical advisors to do so. Fifth, Plaintiffs claim that Bard never disclosed the results of its animal testing, which revealed adverse risk and raised questions about the safety of the products.
"[T]he evidence provided by the plaintiffs, viewed in the light most favorable to them, clearly raises genuine issues of material fact as to whether Bard failed to address or warned of the known design issues with the Avaulta products," wrote Judge Goodwin in deciding that the jury will be permitted to consider awarding punitive damages.
Each of the trials will be split into two parts, with the jury first considering liability and whether to award compensatory damages, which are designed to compensate the plaintiffs for their injuries, including the medical expenses, lost wages, pain and suffering and other damages. If the plaintiffs succeed during the first phase, a second phase will begin limited only to the amount of punitive damages the jury will award.
Vaginal Mesh Litigation Update
According to an updated case list (PDF) released by the U.S. Judicial Panel on Multidistrict Litigation on May 15, there are at least 2,938 lawsuits involving Bard Avaulta mesh pending before Judge Goodwin. There are also 6,028 AMS vaginal mesh lawsuits, 3,557 Boston Scientific pelvic mesh lawsuits, 5,763 Ethicon Gynecare mesh lawsuits and 320 Coloplast bladder slings lawsuits pending in MDLs that are centralized before Judge Goodwin.
Following the Avaulta trials beginning in July, a series of three additional case are expected to begin in December 2013 or early 2014 involving lawsuits over products manufactured by AMS, Boston Scientific and Ethicon.
These early trial dates are designed to help the parties gauge how juries are likely to respond to certain evidence and testimony that may be offered throughout the vaginal mesh litigation.
The preparation for these early trial dates any any outcomes may help facilitate vaginal mesh settlement negotiations in other cases. Following the conclusion of bellwether trials and all other pretrial matters, if the lawsuits are not settled or otherwise resolved, Judge Goodwin may begin remanding cases back to U.S. District Courts throughout the country for individual trials.
"*" indicates required fields