Bard Hernia Mesh Lawsuit Results in $4.8M Jury Award in Rhode Island, Which Will Likely Impact On-Going Settlement Negotiations in Thousands of Claims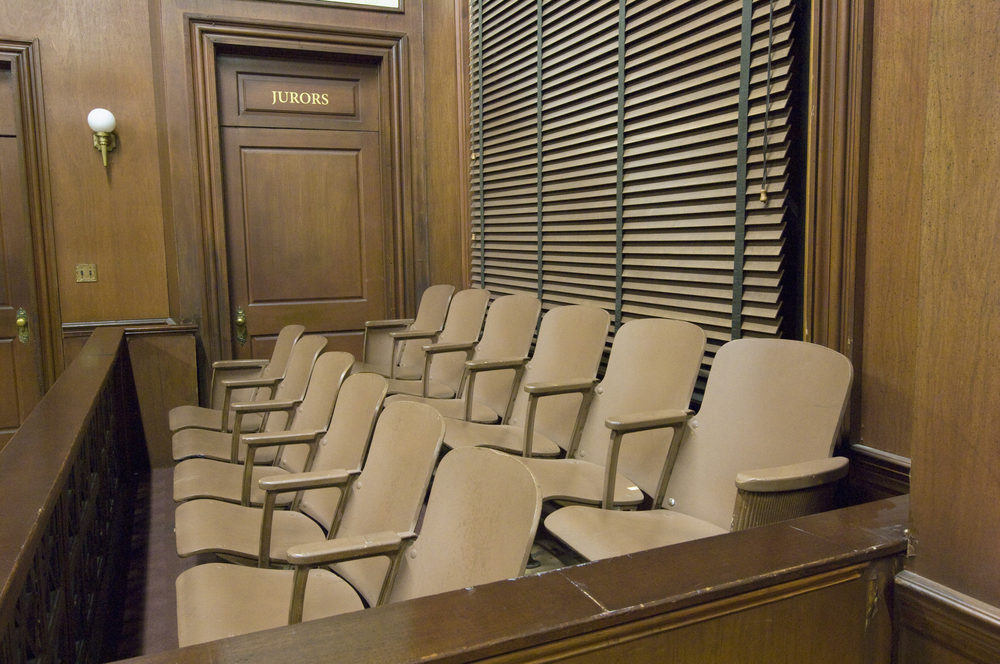 August 30, 2022
By: Irvin Jackson
A Rhode Island jury has awarded $4.8 million in damages for complications associated with a Bard Ventralex patch, which will send a strong signal to the manufacturer about how juries may respond to similar evidence and testimony that is likely to be repeated throughout thousands of similar hernia mesh lawsuits currently awaiting trial.
Becton Dickson & Co., along with it's C.R. Bard and Davol subsidiaries, faces more than 30,000 product liability lawsuits brought in state and federal courts nationwide, each raising common allegations that plaintiffs experienced painful and debilitating problems caused by design defects associated with certain polypropylene hernia repair mesh products sold over the past decade, including Bard Ventralex, Bard Ventralight, Bard Perfix, Bard 3DMax and other systems.
Given common questions of fact and law raised in the complaints, the federal cases were centralized as part of a multidistrict litigation (MDL) in 2018, which has been pending before U.S. District Judge Edmund A. Sargus, Jr. in the Southern District of Ohio, for coordinated discovery and a series of early bellwether trials, which are designed to help the parties gauge how juries are likely to respond to certain evidence and testimony which will be repeated throughout the cases.
Two prior Bard hernia mesh trials pending in the federal court system have ended in mixed results, with the manufacturer securing a defense verdict in the first trial in August 2021, and getting hit with a $255k verdict in a second trial that ended in April 2022.
This latest trial verdict comes in Rhode Island state court, where the company has previously reached agreements to settle some cases, but continues to face approaching trial dates in other claims where settlements have not been reached.
Bard Ventralex Mesh Caused Permanent Bowel Damage
The case involved a lawsuit filed by Paul Trevino, who indicated that he developed hernia mesh complications after being implanted with a Ventralex patch in 2008, which failed several years later.
As a result of the Bard Ventralex design defects, Trevino indicates that he had to undergo revision surgery to have the mesh removed, as well as a bowel resection that left him with permanent injuries and the inability to work.
Following closing arguments on August 23, the jury returned a verdict of $4.8 million on Monday, which may increase to as much as $7.68 million with interest, according to multiple reports.
Becton Dickinson has indicated that it intends to appeal the Bard Ventralex award, but the jury sent a strong signal that is likely to reverberate throughout on-going settlement discussion.
Bard Hernia Mesh Settlements May Avoid Need For 30,000 Trials
While the outcome of this trial and other early bellwether cases are not binding on other plaintiffs, they are designed to help the parties weigh the relative strengths and weaknesses of the claims and promote an agreement to settle Bard hernia mesh lawsuits without each individual case being set for trial.
In the federal court system, Judge Sargus recently appointed a Bard hernia mesh settlement master, to work with the parties and determine if agreements can be reached to resolve large numbers of claim.
If the parties are unable to make progress, at least two additional bellwether trials have been scheduled in the federal court system, which are currently scheduled to go before juries on February 23, 2023 and May 15, 2023.
Next year, if large-scale Bard hernia mesh settlements are not reached, it is expected that the Courts will begin preparing large "waves" of claims for remand to U.S. District Courts nationwide next year.
"*" indicates required fields