Bard Vaginal Mesh Used Plastic Not Fit For Humans: Court Records
July 01, 2013
By: Austin Kirk
According to documents recently unsealed through the on-going vaginal mesh litigation, surgical mesh products made by C.R. Bard for transvaginal treatment of pelvic organ prolapse (POP) and female stress urinary incontinence (SUI) may contain plastic that is not fit for use in humans.  
Thousands of Bard vaginal mesh lawsuits have been filed in state and federal courts throughout the country by women who allege that they have suffered painful and debilitating complications after receiving the products, including erosion of the mesh through the vagina, infections and other problems.
With the first trial date set to begin this month in the U.S. District Court for the Southern District of West Virginia, documents have been unsealed that indiciate Bard's Davol unit used plastic made by Chevron Phillips Chemical Co. However, the supplier of the plastic registered an official warning that the resin-based plastic was unfit to be implanted permanently in humans before Davol began using it.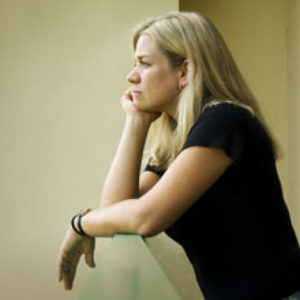 Bloomberg News reports that use of the plastic was discussed in e-mails from 2004 and 2007, which came to light as part of the discovery process during the litigation. In a March 2004 e-mail, Roger Darois, a Davol executive even indicated that the suppliers would be worried by the knowledge that the company was using their plastic for medical applications.
"It is likely they do not know of our implant application," Darois, now a vice president at Bard, wrote. "Please do not mention Davol's name in any discussion with these manufacturers."
Bard Avaulta Mesh Lawsuits Heading to Trial
About 3,000 lawsuits over Bard vaginal mesh products have been consolidated in the federal court system as part of an MDL, or multidistrict litigation. The cases have been centralized before U.S. District Judge Joseph Goodwin in West Virginia for pretrial proceedings.
A series of four "bellwether" trials are scheduled to begin on July 8, which are designed to help the parties gauge how juries are likely to respond to evidence and testimony that will be repeated throughout the litigation.
At least one Bard Avaulta lawsuit has already gone to trial, with a California state court jury awarding $5.5 million last year to a 53 year-old woman who required at least eight additional surgeries after Bard Avaulta vaginal mesh sliced through her colon.
Bard also faces at least 550 vaginal mesh lawsuits in New Jersey state court, where the claims have been centralized before Judge Carol E. Higbee in Atlantic County. A Bard trial is scheduled to begin September 23 in New Jersey state court, involving a woman who experienced complications after receiving the vaginal mesh for treatment of pelvic organ prolapse.
In March, Judge Higbee presided over a trial involving vaginal mesh manufactured by Johnson & Johnson's Ethicon Gynecare subsidiary, which resulted in a $11.1 million jury award, including punitive damages as a result of the manufacturers failure to warn about the risk of complications.
Vaginal Mesh Litigation
In addition to lawsuits against C.R. Bard, similar claims have been brought against other manufacturers of transvaginal surgical mesh, including American Medical Systems (AMS), Boston Scientific, Ethicon, Coloplast and Cook Medical.
Judge Goodwin is presiding over six different multidistrict litigations, each involving a different manufacturer. According to a case list released by the U.S. Judicial Panel on Multidistrict Litigation in May, there are 6,028 AMS vaginal mesh lawsuits, 3,557 Boston Scientific pelvic mesh lawsuits, 5,763 Ethicon Gynecare mesh lawsuits and 320 Coloplast bladder slings lawsuits.
The litigation has grown quickly over the past two years, following an FDA warning issued in July 2011 that indicated thousands of women have reported suffering problems with vaginal mesh. The federal health regulators suggested that use of vaginal mesh to repair pelvic organ prolapse may provide no additional benefits over other treatment alternatives.
In early 2012, the FDA sent a letter to several manufacturers of these products, ordering that they conduct additional studies and trials to evaluate the safety of transvaginal mesh products, looking for additional information to establish whether they pose an unreasonable risk of injury for women.
Following the Bard vaginal mesh trials beginning in federal court this month and in New Jersey state court in September, a series of cases are expected to go to trial involving products manufactured by AMS, Ethicon and Boston Scientific.
The outcomes of these trials will be closely watched by lawyers involved in the litigation, as it may influence negotiations to settle vaginal mesh lawsuits.
Last month, Endo Health Solutions, Inc. disclosed that they have agreed to pay $54.5 million to settle vaginal mesh lawsuits against their AMS subsidiary, but it is unknown at this time how many cases this agreement resolved.
"*" indicates required fields