Baxter HomeChoice Dialysis Machine Recall Issued After Reported Death
March 04, 2010
By: Staff Writers
The FDA has issued a Class 1 recall for several models of Baxter HomeChoice automated dialysis systems because of a defect that can cause the machines to overfill a patient's abdominal cavity with fluid. Reports of at least one death and several serious injuries have been associated with the problems.
Baxter International Inc. and the FDA sent a letter to health care professionals on Wednesday notifying them of the Baxter HomeChoice dialysis machine recall. The FDA classified the action as a Class 1 medical device recall, meaning that the defective product has the likely potential of causing serious injury or death.
It has been confirmed that at least one death and several serious injuries have occurred among users of the dialysis machines that overfilled their abdominal cavities, causing a condition known as Increased Intraperitoneal Volume (IIPV).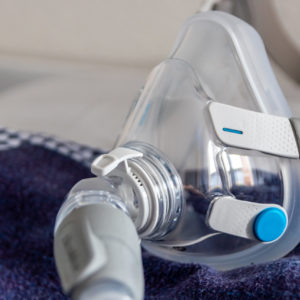 Did You Know?
Millions of Philips CPAP Machines Recalled
Philips DreamStation, CPAP and BiPAP machines sold in recent years may pose a risk of cancer, lung damage and other injuries.
Learn More
Dialysis is used to replace kidney function in patients suffering from kidney failure. Peritoneal dialysis machines, like the Baxter HomeChoice and Home Choice Pro devices, pumps a sterile glucose solution into the abdominal cavity around the intestines, which absorbs waste products from the blood through osmosis before being drained out of the body. Peritoneal dialysis is known for its ability to be used at home by patients without assistance.
IIPV can cause a number of problems and potentially fatal injuries, including abdominal wall or diaphragmatic hernias, heart failure, acute hypertension, pulmonary edema, hydrothorax, decreased pulmonary function, pericardial effusion, and peritonitis. Children and non-verbal patients are considered to be most at risk. Children's abdominal cavities are smaller and can be injured faster by IIPV than an adult, and non-verbal patients and children may not be able to adequately communicate that there is a problem.
According to a Baxter press release, signs of IIPV can include:
Difficulty breathing
Vomitting
Feeling full or bloated
Abdominal pain or discomfort
Swelling of the genitals, belly button or groin
Leakage of fluid from the peritoneal dialysis catheter
Unexpected increase in blood pressure
Children crying during therapy without apparent reason
The recall affects all Baxter HomeChoice Automated Peritonela Dialysis Systems with the product codes 5C4471, 5C4471R, 5C4474, 5C4474R, T5C4441, T5C4441R, 5C4474D, and 5C4474DR. The recall also affects Baxter HomeChoice PRO Automated Peritoneal Dialysis Systems with the product codes 5C8310, 5C8310R, R5C8320, R5C8320R, T5C8300 and T5C8300R. Both systems have been distributed to patients since 1994.
The FDA warned that patients and caregivers should watch for any signs of IIPV. If any signs of IIPV are noticed, the device should be stopped immediately and a manual drain initiated. Then a doctor should be contacted immediately.
Baxter is not currently taking the devices back from patients, and says that it is looking at a number of potential fixes, including software updates and undated medical guides. Baxter advised patients to continue to use the devices. However, the FDA warned that "clinicians should weigh the risks and benefits to continued use of these devices by their patients versus other forms of dialysis therapy."
Helen

August 24, 2017 at 5:09 pm

I would like to speak privately to lawyer concerning the sudden death (while she was sleeping) of my daughter while using a recalled Baxter Home Dialysis machine, She had not been informed of a recall.

Margaret

August 3, 2014 at 3:03 pm

My husband passed away June 2013. He was on peritoneal dialysis and had the caps that have Been recalled by Baxter. In May 2013 he got very ill and after that episode he could not even get out of bed. I would like for someone to represent my case against Baxter. Also my husband was in Monroe regional Hospital and was receiving peritoneal dialysis And his testicles swelled up so badly he was in sev[Show More]My husband passed away June 2013. He was on peritoneal dialysis and had the caps that have Been recalled by Baxter. In May 2013 he got very ill and after that episode he could not even get out of bed. I would like for someone to represent my case against Baxter. Also my husband was in Monroe regional Hospital and was receiving peritoneal dialysis And his testicles swelled up so badly he was in severe pain, No doctor at the hospital could acct for this. I still have the caps that were recalled and all his paper-work. Thank you

Tim

June 4, 2014 at 5:53 am

I am a victim to the Baxter Home dialysis overfill of fluid and am in St. John's Mercy Hospital in St. John's Mercy. I am looking to hire an attorney. Please contact me. Thank you,

Tim

June 3, 2014 at 2:53 pm

I am a victim to the Baxter Home dialysis overfill of fluid and am in St. John's Mercy Hospital in St. John's Mercy. I am looking to hire an attorney. Please contact me. Thank you,
"*" indicates required fields