Bayer May Settle Roundup Claims Over Non-Hodgkins Lymphoma, But Plans to Continue Defending Safety of Weedkiller
October 04, 2019
By: Irvin Jackson
While Bayer officials have again suggested they may settle Roundup non-Hodgkins lymphoma lawsuits if the cost is reasonable, the manufacturer is doubling down on plans to continue fighting on multiple fronts to defend the controversial weedkiller.
This week, Bayer is holding its Future of Farming Dialogue in Monehim, Germany. At the conference, Liam Condon, president of Bayer's Crop Science division, re-iterated earlier statements made by the company's CEO, Warner Baumann, who said this summer that the company would consider settling Roundup claims if the terms were "financially reasonable" and achieve finality for the overall litigation.
At the conference, Condon expanded on these prior statements, indicating that a reasonable Roundup settlement would be one where the cost of resolving the cases would be cheaper than fighting the litigation, and bring an end to any future claims.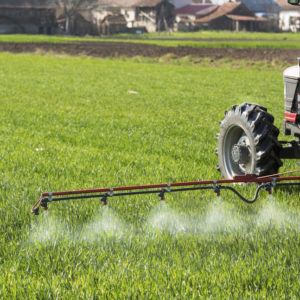 Condon reportedly told agricultural media attending the event that there is no point in settling the Roundup cases if Bayer is just going to continue to see steady stream of litigation over the issue. Without such an agreement, he says the company is ready to take the legal claims to the U.S. Supreme Court if necessary.
That statement comes following an August report by Reuters, in which analysts warned that if Bayer fails to put label warnings on Roundup, admitting it carries a risk of non-Hodgkins lymphoma, the company could face a never-ending flow of Roundup claims as more and more agricultural workers develop cancer over time following exposure.
Bayer and it's Monsanto subsidiary currently face more than 18,000 product liability lawsuits involving allegations the manufacturer failed to adequately provide cancer warnings for Roundup users. However, the actual number of former users already diagnosed with non-Hodgkins lymphoma is likely substantially higher, and new cases continue to be diagnosed among former users.
In the first three Roundup claims to go before juries in the United States, Bayer and it's Monsanto unit have been hit with massive verdicts, including punitive damages in each case, which are designed to punish the company for recklessly disregarding the health and safety of consumers by withholding non-Hodgkins lymphoma warnings from Roundup users.
Bayer is currently engaged in a court-ordered mediation process designed to explore a potential resolution for the litigation. However, the parties have yet to come to an agreement. The Reuters report claimed one stumbling point in the negotiations may be Bayer's refusal to put label warnings on Roundup.
Condon's statement may be a sign Bayer wants another solution to settling claims while avoiding needing a label warning about non-Hodgkins lymphoma from Roundup.
Despite substantial evidence linking their weedkiller to a risk of cancer, and prior statements by the World Health Organization that categorized glyphosate contained in the weedkiller as a probable human carcinogen, Bayer and Monsanto continue to sell Roundup without cancer warnings and defend the safety of their product.
Complicating matters, the U.S. Environmental Protection Agency under the Trump Administration has taken steps to prevent California from requiring the manufacturer to add cancer warnings for the weedkiller sold in that state.
In other countries, moves are underway to ban Roundup, and German officials have indicated that sale of the glyphosate-based weedkiller may no longer be allowed by the end of 2023. However, during the conference this week, Condon indicated that Bayer is committed to making sure farmers worldwide continue to have access to Roundup.
If Roundup settlements are reached to resolve the U.S. legal claims, it is widely acknowledged that Bayer would have to pay billions in compensation, and likely create a fund for future victims who have not yet been diagnosed with non-Hodgkin's lymphoma. Given the latency for a non-Hodgkins lymphoma diagnosis, the fund would have to be sufficient to compensate individuals diagnosed over the next decade. However, it remains unclear how the company can avoid future lawsuits if it fails to provide warnings or updated safety instructions.
"*" indicates required fields