Roundup To Be Banned In Germany After 2023
September 06, 2019
By: Irvin Jackson
In another blow to Bayer, it's home country of Germany is the latest government to ban use of the companies controversial weedkiller Roundup, indicating that the glyphosate-based weedkiller will no longer be allowed by the end of 2023.
The German Federal Ministry for the Environment, Nature Conservation and Nuclear Safety issued a press release on September 4 announcing the pending Roundup ban, which is part of the government's efforts to protect insect populations; specifically, pollinators that play an important role in the world's food supply, such as bees and butterflies.
However, the announcement also comes shortly after Austria voted to ban Roundup and other glyphosate-based weed killers in July, and a number of French mayors banned its use in their regions after the French government refused to do so.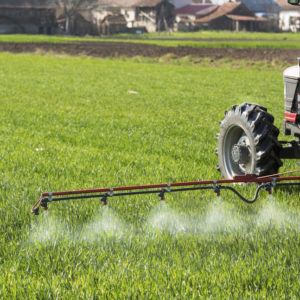 The move in Germany came as part of the Action Programme for Insect Protection, and calls for use of glyphosate-based herbicides to end in that country at the end of 2023, which is the earliest it can do so under European law. However, the use of Roundup will be significantly limited before then, German Environment Minister Svenja Schulze said in the press release. Schulze noted that glyphosate may not be the only pesticide that is restricted.
"It is at least as important for insect protection to also reduce the use of any other pesticides," Schulze said. "We want to support everything that helps insects and avoid anything that harms them."
The program will also include an additional 100 million euros per year for insect protection measures.
Germany is the world headquarters for Bayer, which now owns Monsanto, the manufacturer of Roundup and other glyphosate weed killers. The country was the deciding vote to renew the herbcide's license in the European Union several years ago, amid growing concerns worldwide about the link between Roundup exposure and cancer.
Roundup Litigation
Bayer and its Monsanto subsidiary face about 20,000 Roundup lawsuits brought by individuals nationwide, each raising similar allegations that users developed non-Hodgkins lymphoma or other forms of cancer after repeated exposure to the weedkiller.
To help gauge how juries are likely to respond to certain evidence and testimony that is likely to be repeated throughout the litigation, three "bellwether" cases have gone to trial in state and federal courts over the last year, each ended with massive verdicts against Bayer and Monsanto as a result of the failure to warn about the health risks associated with Roundup.
The first trial was held in California state court last summer, ending in a $289 million jury verdict, which was later reduced to a final judgment of about $78 million following post-trial motions.
A second trial was held in federal court earlier this year, resulting in a verdict of $80 million, despite a format that was widely thought to heavily favor the manufacturer.
Finally, a third trial concluded in May with a landmark $2 billion verdict in California state court, after considering evidence in a lawsuit brought by a husband and wife who were each diagnosed with non-Hodgkins lymphoma following use of Roundup. A Judge later upheld the verdict, but reduced the award to $86.7 million.
In the federal court system, all claims are currently centralized for pretrial proceedings before U.S. District Judge Vince Chhabria in the U.S. District Court for the Northern District of California, as part of a multidistrict litigation (MDL). However, most of the cases are filed in state courts nationwide.
Judge Chhabria has ordered the parties into mediation to see if a Roundup settlement agreement can be reached. However, the manufacturer still does not provide consumers with warnings about the health risks from Roundup exposure, leading some analysts to question the extent of liability Bayer may face in future claims.
"*" indicates required fields