Roundup Cancer Verdict Upheld With Damage Award of $78M
October 24, 2018
By: Irvin Jackson
A California state court judge has decided to allow most of a massive Roundup cancer damage award against Monsanto to stand, upholding $39 million in compensatory damages for a former school groundskeeper who developed non-Hodgkins lymphoma from the weedkiller, while reducing an original punitive damage award of $250 million to another $39 million, which is designed to punish the manufacturer.
The verdict comes in the first trial out of more than 8,000 Roundup lawsuits filed nationwide by individuals who developed cancer following exposure to the weedkiller, and has been closely watched as a "bellwether" for how other juries and judges will respond to evidence and testimony that is likely to be repeated throughout the litigation.
DeWayne Johnston was granted an early trial date in California, due to his failing health. Following six weeks of testimony, a 12 person jury returned a combined award of $289 million in late August, indicating that the evidence overwhelmingly established that Monsanto should be forced to pay substantial damages for withholding information about the link between Roundup and cancer.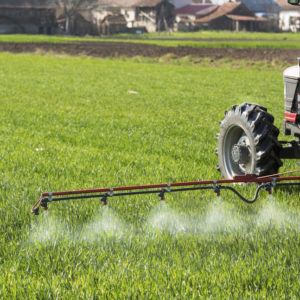 Initially, San Francisco Superior Court Judge Suzanne Bolanos suggested that a new trial may be required, suggesting that the size of the punitive damage award was not supported by the evidence. However, in an order issued on Monday, Judge Bolanos upheld the Roundup cancer verdict, but indicated that it was necessary to reduce the punitive damages to an amount equal to the compensatory damages, resulting in a combined award of over $78 million.
It is up to Johnston and his attorneys to decide whether they will accept the reduction, or require a new trial. However, either way, the case is far from over, as Monsanto has indicated it will appeal the verdict and continues to defend thousands of other cases.
Each of the lawsuits raise raise similar claims that Monsanto has known for decades that glyphosate contained in Roundup increases the risk of non-Hodgkins lymphoma, yet the manufacturer continued to provide false and misleading information about the safety of the widely used weedkiller.
A series of additional Roundup trial dates are scheduled over the next year, including the first federal case set to begin in February 2019 and individual state court claims set for trial in Missouri in February, April, June and September 2019. In addition, a multi-plaintiff trial involving 15 different individuals diagnosed with non-Hodgkins lymphoma from Roundup is expected to go before a St. Louis jury in October 2019, and another expedited trial in California state court may be scheduled for early next year, involving a husband and wife both dying from cancer following exposure to the Monsanto weedkiller.
While many of the plaintiffs involved in the litigation are sick and dying, cases are being aggressively pursued in courts nationwide in hopes that similar findings by other juries will lead Monsanto to begin discussing potential Roundup settlements that would avoid the need for thousands of claims to go before juries over the coming years.
"*" indicates required fields