Monsanto's Roundup Lawsuits Pose Mounting Pressure on Bayer
November 30, 2018
By: Irvin Jackson
Following Bayer's controversial decision to acquire Monsanto earlier this year, the company is facing growing pressure from thousands of Roundup cancer lawsuits being pursued in courts nationwide, which have been cited as a reason for Bayer's valuation dropping by $34.1 billion in recent months, and the company announcing a major restructuring this week.
Bayer issued a press release on November 29, indicating that it has decided to get rid of several business units and cut 12,000 jobs.
The move comes amid sharp stock losses following a massive verdict in the first Roundup trial, where a California jury ordered Bayer and it's Monsanto unit to pay $289 million to a former school groundskeeper dying of non-Hodgkins lymphoma following years of exposure to the weedkiller. While the verdict was subsequently reduced to $78 million by the judge, the case has been widely regarded as a "bellwether" for how juries may respond to similar evidence and testimony that will be repeated throughout nearly 10,000 other claims.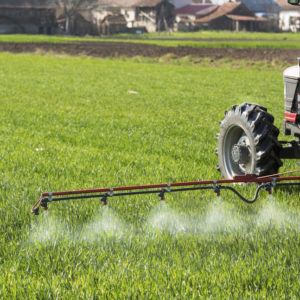 In a report by Bloomberg News, drag from the Monsanto lawsuits was cited as part of the reason for Bayer's decision to cut thousands of jobs and exit certain business segments, although the CEO has denied that there is any connection.
Bayer has faced mounting pressure from Wall Street, after Bayer's stock price fell by 40% since the initial verdict, raising concerns about how the company will fare in a series of additional trials scheduled in federal and state courts nationwide over the next year.
In February 2019, the first Roundup lawsuit will go to trial in the federal court system, followed by another California state court case the following month and a series of Missouri state court cases later in the year, including a consolidated trial involving more than 15 different individuals diagnosed with non-Hodgkins lymphoma who are expected to go before a jury together in October 2019.
If Bayer fails to negotiate Roundup settlements, thousands of individual cases nationwide may be set for separate trial dates in the future. Given the massive valuation losses the company has seen following the first verdict, the company will likely face substantial pressure to negotiate fair and reasonable settlements for individuals diagnosed with non-Hodgkins lymphoma following exposure to glysphosate contained in Roundup.
"*" indicates required fields